Far East volleyball
Defending champs have thin margins of error
by
Dave Ornauer
November 6, 2019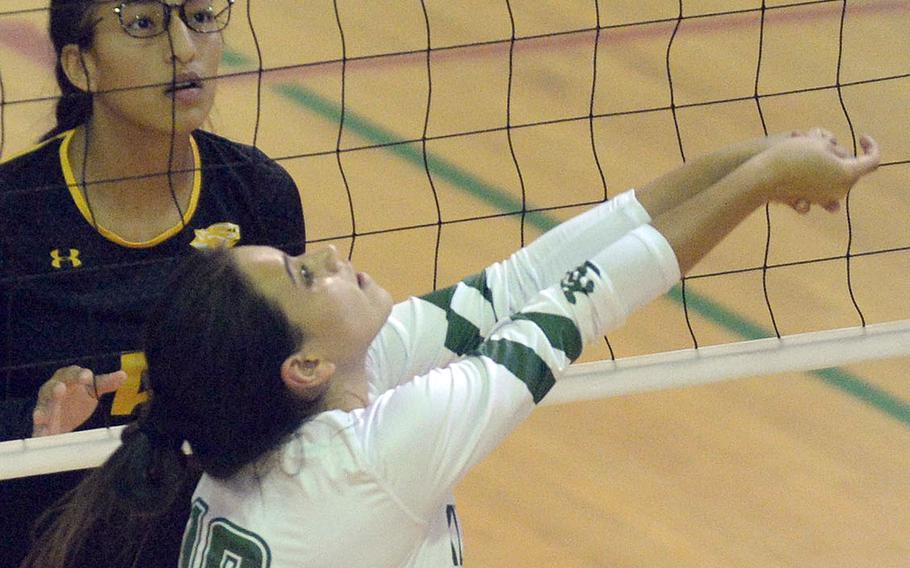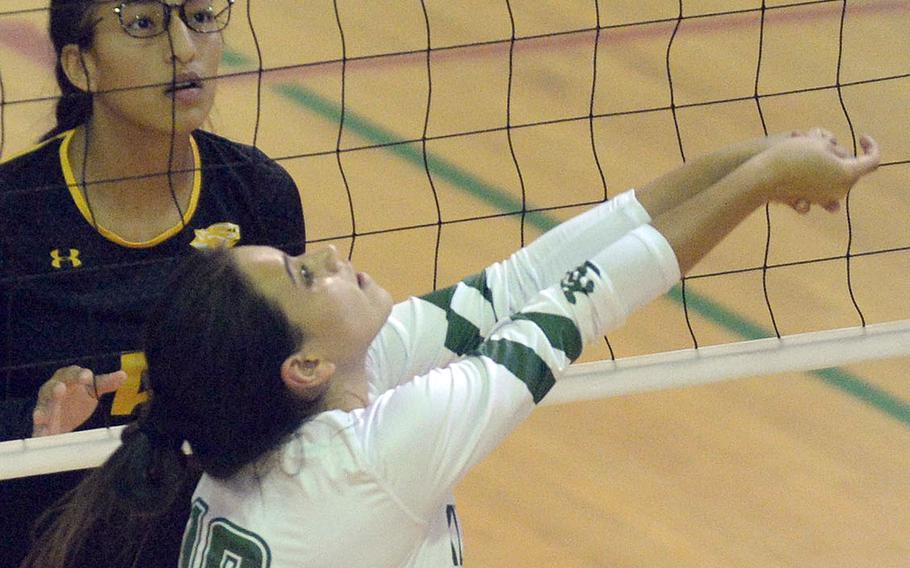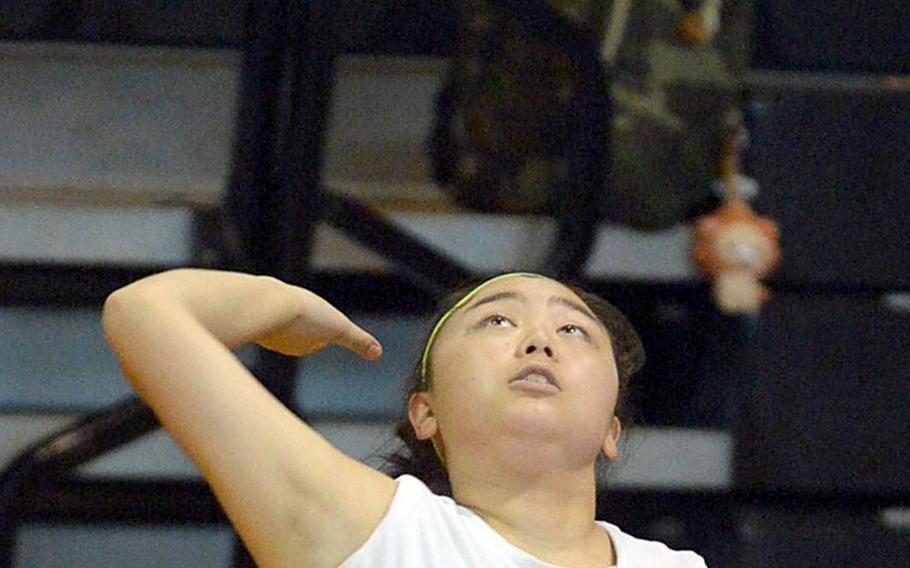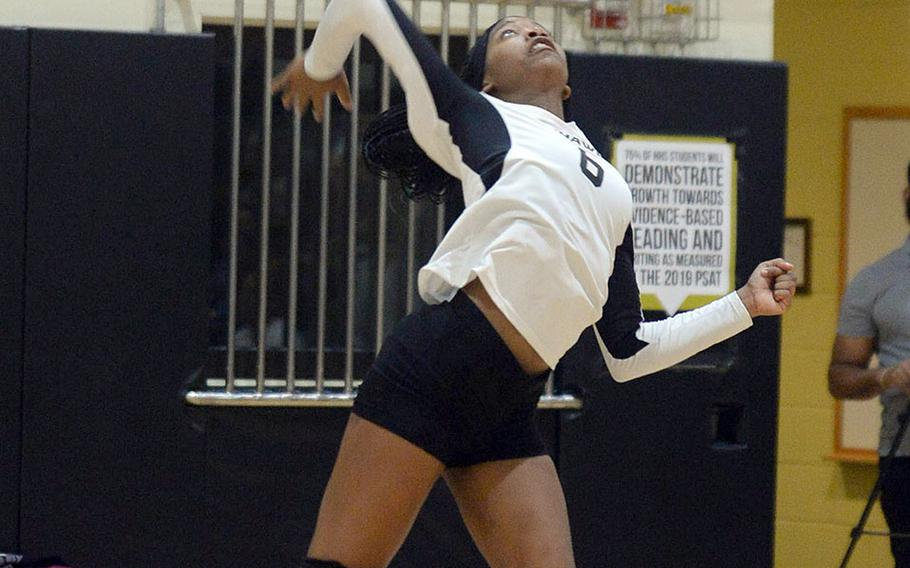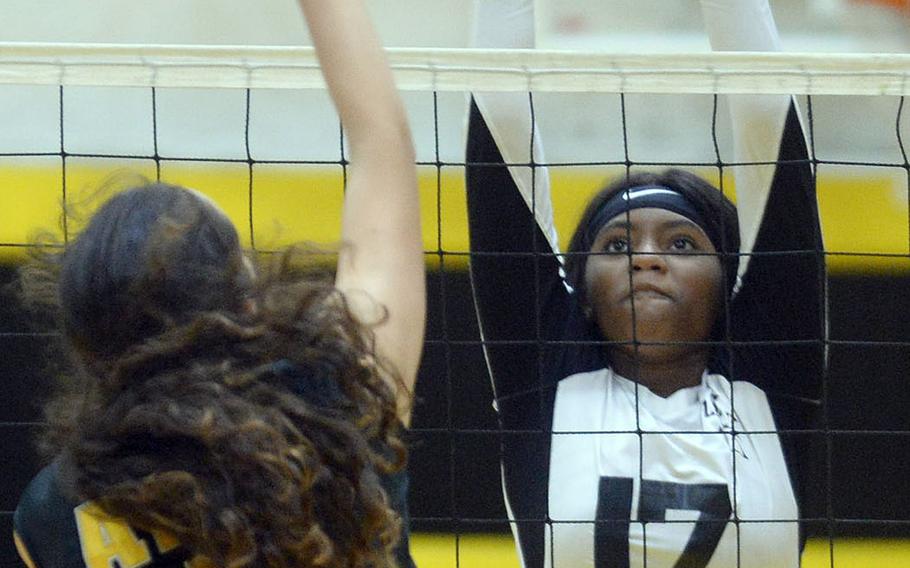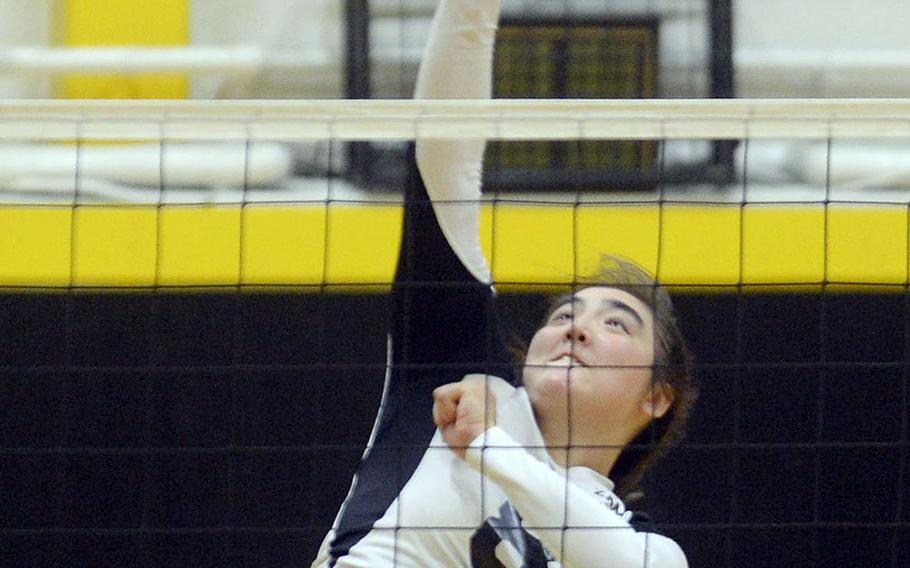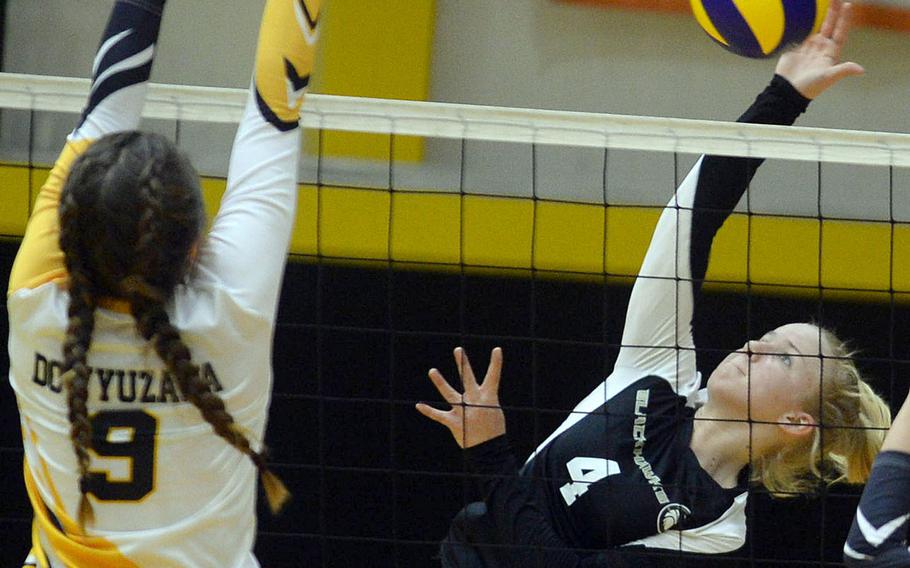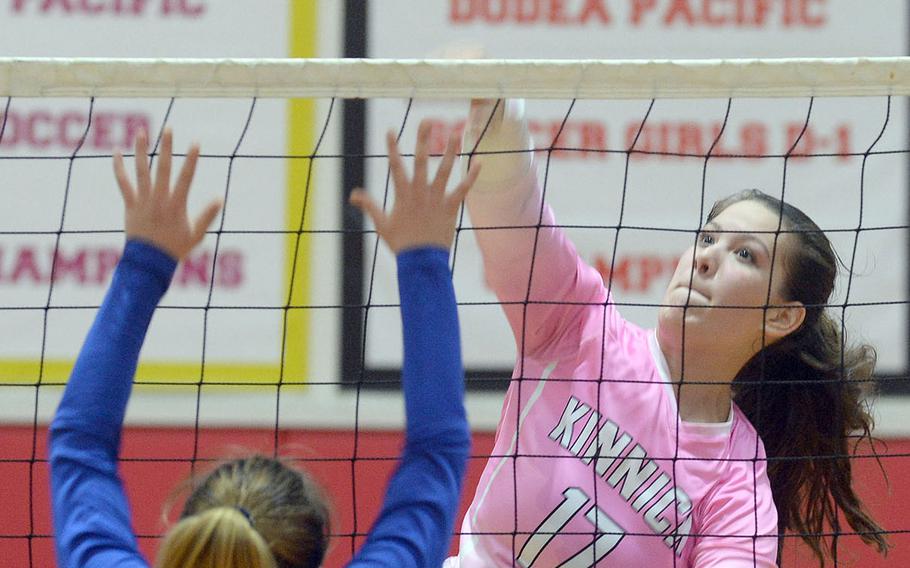 Things were looking mighty good for Zama in its drive to repeat the DODEA-Japan girls volleyball tournament title last weekend at Yokota.
Then came a leg injury to senior middle blocker Jessica Atkinson, sidelining her for the rest of that tournament, and now, according to coach Veronica Jones, limiting her activity in this week's Far East Division II Tournament at Camp Humphreys.
"She can play at limited capacity," Jones said Tuesday, a day before the Trojans traveled to South Korea for the three-day tournament, which begins Thursday.
Christian Academy Japan and Kubasaki go in as defending champions. This year's D-II tournament features nine teams instead of 10, while the six-team D-I tournament sees Guam High return to Far East after a six-year absence, with American School In Japan bowing out.
Atkinson averaged 10.7 kills and 4.1 block points for Zama over the course of the regular season, which saw the Trojans win the DODEA-Japan regular season for the second straight year but fall short in the postseason tournament to Nile C. Kinnick after leading by two sets.
"I'm more confident with Jessica in the lineup, of course," Jones said. "That's the rotation we've worked and were comfortable with."
Zama still possesses a balanced attack, featuring Grace Bryant (9.5 kills), the returning D-II Most Valuable Player; setters Jazlyn Rioux (14.1 assists) and Iris Hirata (9.5), serving specialist Aika Davis (7.5 aces) and blocker Gabrielle Griffiths (4.6 block points).
Jones feels the Trojans still have a chance of winning, "but the team and I would be less stressed if she (Atkinson) was there. She brings leadership, hard work and determination to the team. It changes the dynamic" if she's sidelined or limited by injury, Jones said.
While the Trojans lost Atkinson at an inconvenient time, the reigning D-I champion Dragons, who've won the tournament four of the last five years, knew what they were facing when they began the season having lost the core five of their winning teams.
"The biggest hurdle entering the season was knowing how young we were, lack of experience, age and us not having played together" prior to the current season, junior right-side hitter Kiara Oshana said.
The Dragons were hitting "bumps in the road," Oshana said, until the ASIJ YUJO tournament three weeks ago. After Kubasaki lost to the host Mustangs, "we had a group talk, put out all our feelings, talking out our issues and listened to an inspirational speech," Oshana said.
After that, the Dragons came away with fourth place in the 16-team YUJO event. "We got it together, it just clicked and we started playing together with better chemistry."
Still, it's a young Dragons team that will vie for another Far East title, led by senior middle Abby Robinson (9.5 kills) and sophomore setter Alyssa Alvarado (24.3 assists).
"Maybe there's enough growth to play competitively at Far East," coach Mike Hogen said. "We'll always try to outwork the other teams and see what happens with our group. I like our chances."
ornauer.dave@stripes.com Twitter: @daveornauer