Softball preview
Defending champs have new look, but same mission
by
Dave Ornauer
March 21, 2019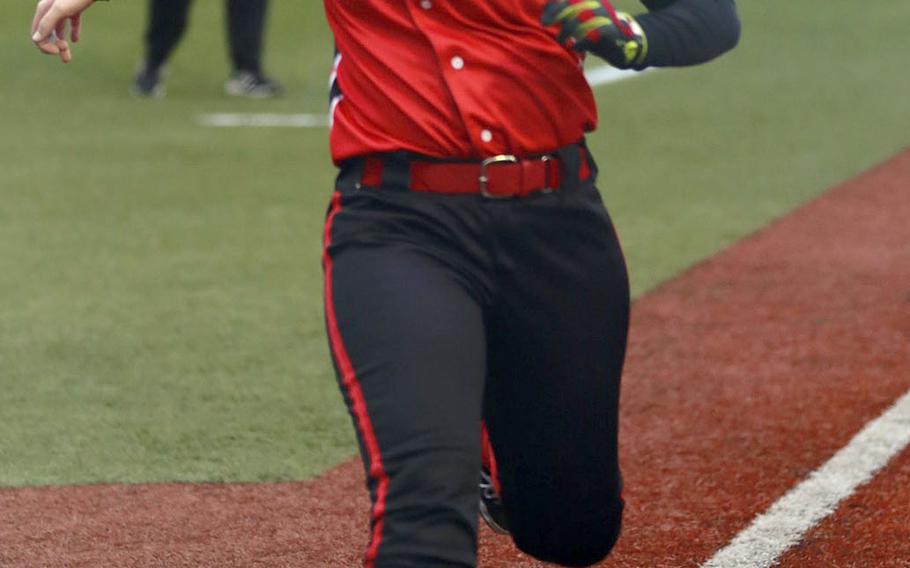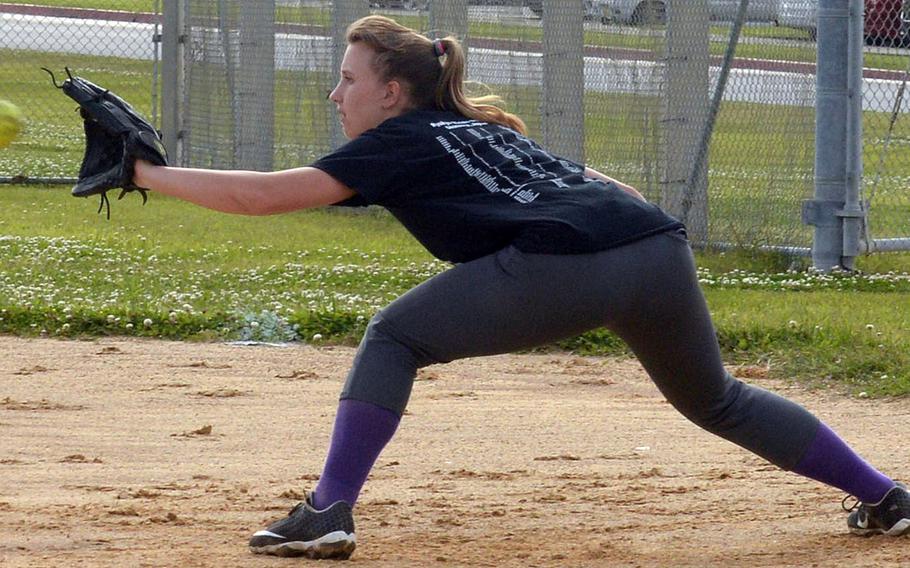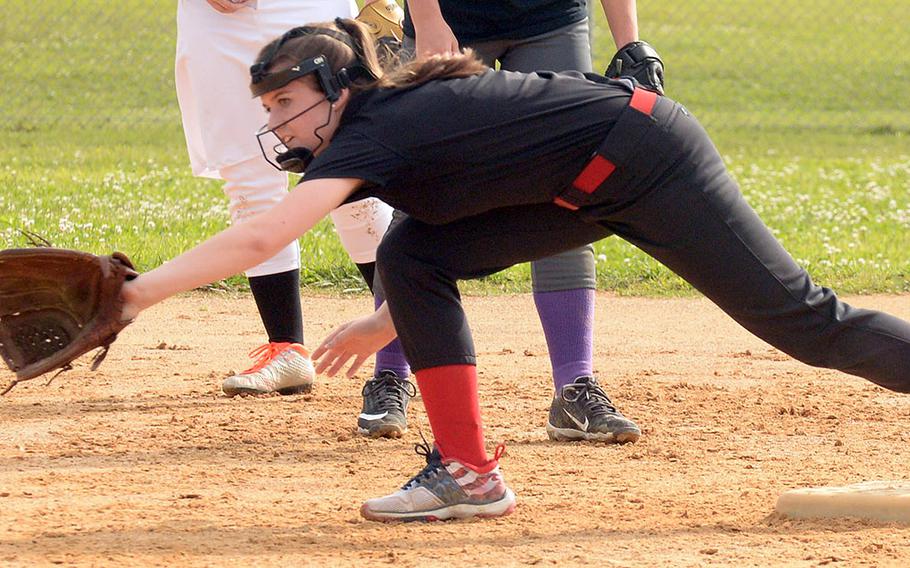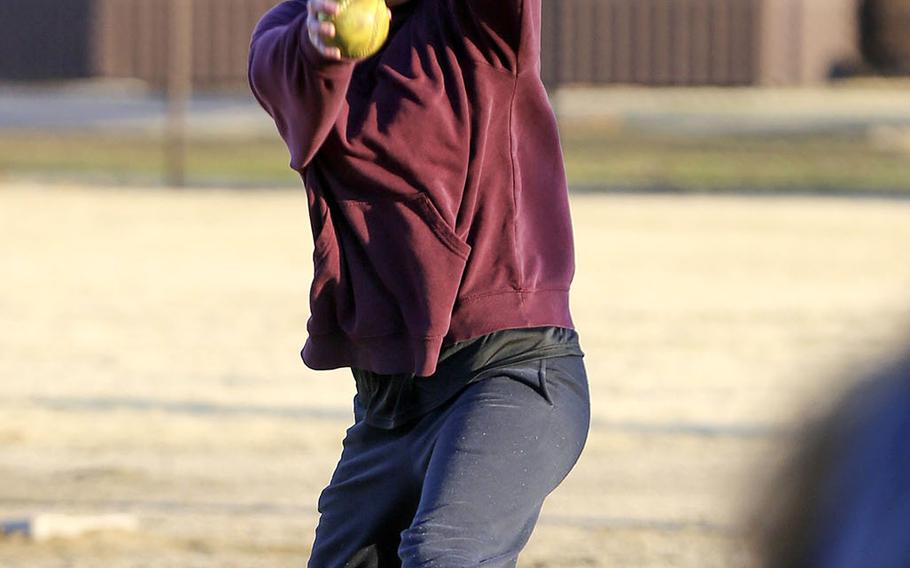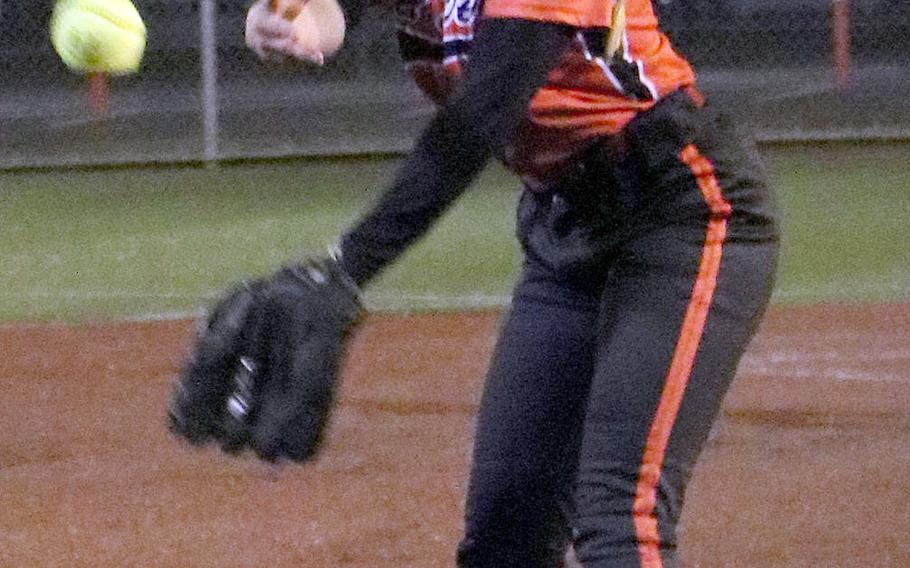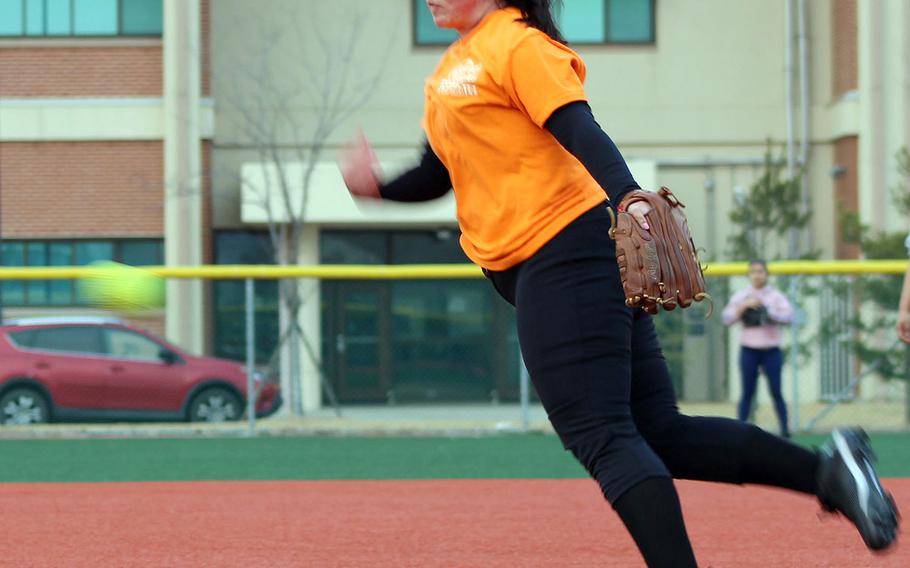 CAMP FOSTER, Okinawa – Of all the challenges Kubasaki's girls softball team has faced in its 17 years of existence, this year's is perhaps the most daunting, Jalyn Foster said.
Ten months ago, Foster, then a sophomore infielder, was there when the Dragons completed the march to the top of the Far East Division I Tournament heap, routing Nile C. Kinnick 13-3 in a rain-soaked final.
Fast forward to today, when six of the players on that team are no longer in Dragons uniform, including the winning pitcher and every player who drove in runs during that Far East final.
All that's left is a squad with but one senior and a bunch of youngsters, not new to softball, but still young, at least on paper.
"It's terrifying," Foster said of the idea of being the team bearing the bull's-eye for the first time in school history. "But it's exciting. It means we'll have a new challenge this year."
Youth might indicate inexperience, but both Kubasaki and Kadena on Okinawa benefit from having their youngsters matriculate in youth programs such as Lady Ambassadors and American Legion.
So it's probably not surprising to see young players holding down key spots. Foster and sophomore Zoey Weidley will play in the middle infield. Sophomore McKayla Paine handles center field, and Jocelyn Powell and Alyssa Frank, both freshmen, will tag team on the mound and at first base.
"She's special, a natural talent, the fastest on our team," Dragons coach Trevor Thibert said of Paine. He anticipates having Frank as one of his pitchers, saying her velocity has improved thanks to playing in the youth ranks.
Powell batted .625 with four RBIs and Frank went .500, including a walk-off RBI single, as the Dragons won four of six games during a tournament last weekend at International School Bangkok. "That was a good trip for us," Thibert said.
The rest of the Division I field is ready to make a run at Kubasaki, perhaps most of all Kinnick, which features a strong field of stateside transfers in addition to a core of four returning from last year's D-I final team.
"If we can get our bats going, we should be in for a great ride this season," said veteran Red Devils coach Katrina Kemper, who will count on juniors Cassi Boyer and Tori Osterbrink and seniors Kim Nelson and Michaela Hall.
Another team flush with youth is Kadena, which holds the record with five D-I titles but hasn't been to the final since 2016. Coach Steven Larson transfers in from Sigonella, Sicily, where he won three small-schools titles.
Humphreys returns eight starters, including All-Far East seniors Raquel Barnes and Xyra Razon, but faces the challenge of playing at the large-schools level for the first time.
The Division II title could likely return to its long-standing home in the Kanto Plain, given the strong complement of players returning to 2016 champion Yokota and 2017 champion Zama.
The Panthers welcome their third head coach in four years, Preston Heitstuman, an assistant coach a year ago.
And while they lost shortstop Madison Derber to Yokota's baseball team, the PCS Plane blessed the Panthers with Veronica Crawford, who played shortstop for last year's D-II champion Robert D. Edgren.
"We're going to do our best and work as hard as we possibly can, to come up and be where we were a few years ago," Heitstuman said. Senior pitcher Adrianna Diaz is the last link to the 2016 D-II title team.
Danny Davis assumes Zama's helm; his daughter Aika will pitch. She's a returning All-Far East selection, as is first baseman-outfielder Jessica Atkinson. Zama also welcomes youth softball veterans Allyssia Grose, KyeAuna Molina and Destiny Orquiz, all freshmen.
"The players have the heart and desire and will make marked improvements on their skills, teamwork and communication throughout the season," Davis said.
Reigning D-II champion Edgren must replace departed three-time D-II Most Outstanding Player Brittany Crown, and the ranks of returners and impact newcomers are thin.
Alex Amador transfers in from Hawaii and should start at shortstop. "She's an athlete and will surely be a starter and a key player; you'd never think she's only a freshman or new to the sport," first-year Eagles coach Christina Fly said.
Last year's small-school runner-up Daegu retains sophomore workhorse right-hander Bethani Newbold, but the ranks are very thin for the Warriors this season.