Defending champion Ramstein debuts with victory over K-town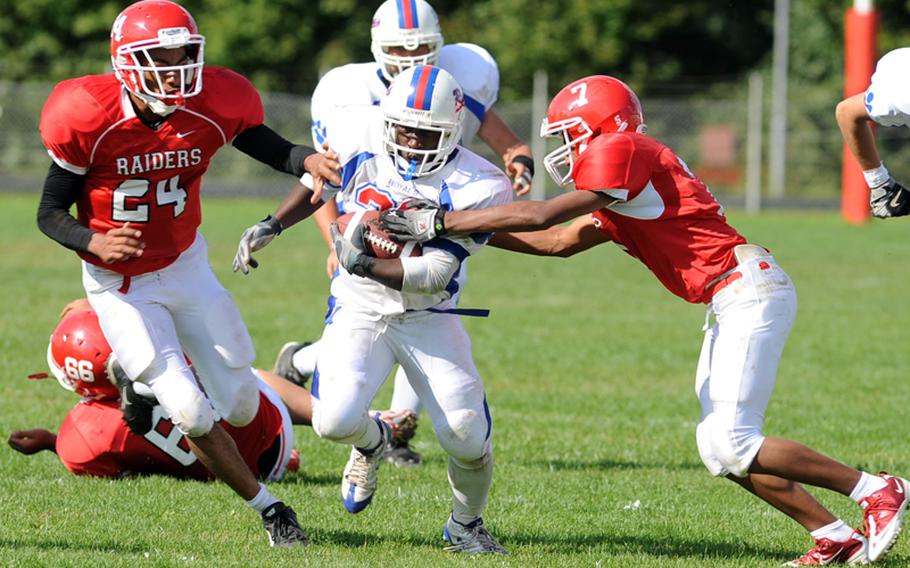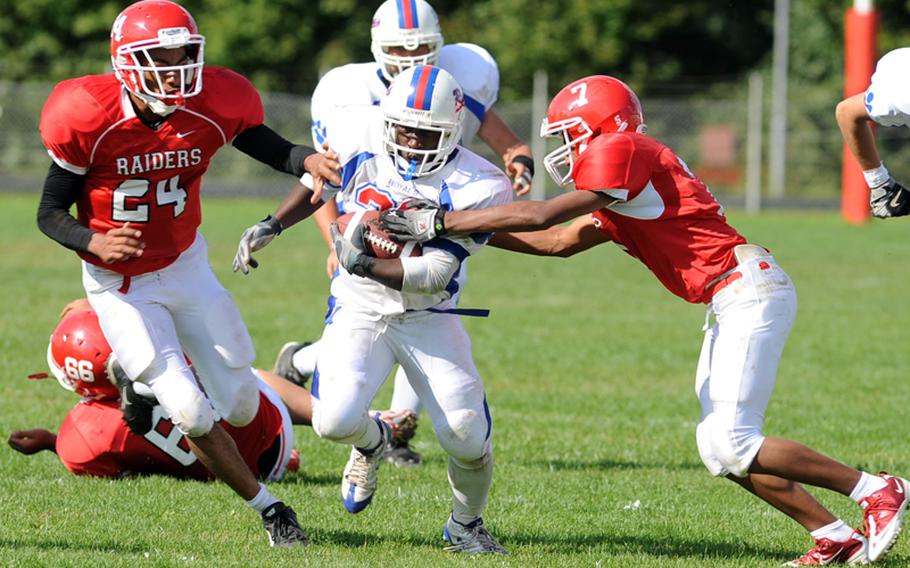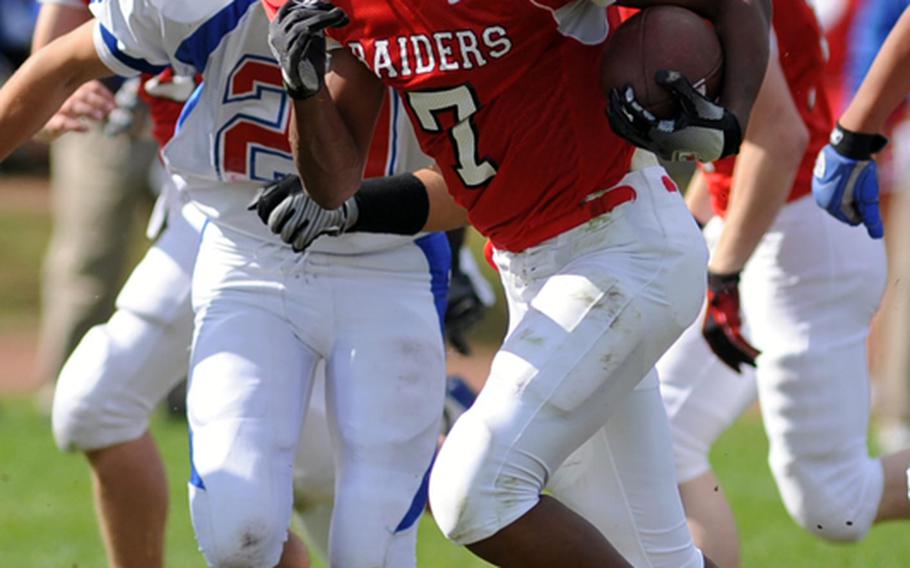 KAISERSLAUTERN, Germany - The defending European D-I champion Ramstein Royals might have found some plugs for the holes left by the departure of seven All-Europe selections from last year's team if Saturday's 23-7 victory over cross-town rival Kaiserslautern is any indication.
Caleb Guerrido ran 19 times for 129 yards and a TD; Nick Nixon rushed 23 times for 117 yards; John Groteleuschen carried the ball 16 times for 60 yards and two touchdowns; and Blake Fouole kicked a 35-yard field goal.
The teams were tied 7-7 at halftime, but Ramstein scored on its opening drive of the third quater, and nagging injuries hamstrung K-town's hopes, according to Red Raiders coach Tom Burriss.
"They overpowered us," he said by telephone Saturday. "We ran out of players."
Josh Frye scored Kaiserslautern's TD on a 6-yard run in the second quarater.
Ramstein is to host Lakenheath on Saturday; Kaiserslautern is scheduled to entertain Division I newcomer Filton.
---
---
---
---