Defending champ Hawaii shows ex-coach it's getting along fine
by
Dave Ornauer
April 21, 2004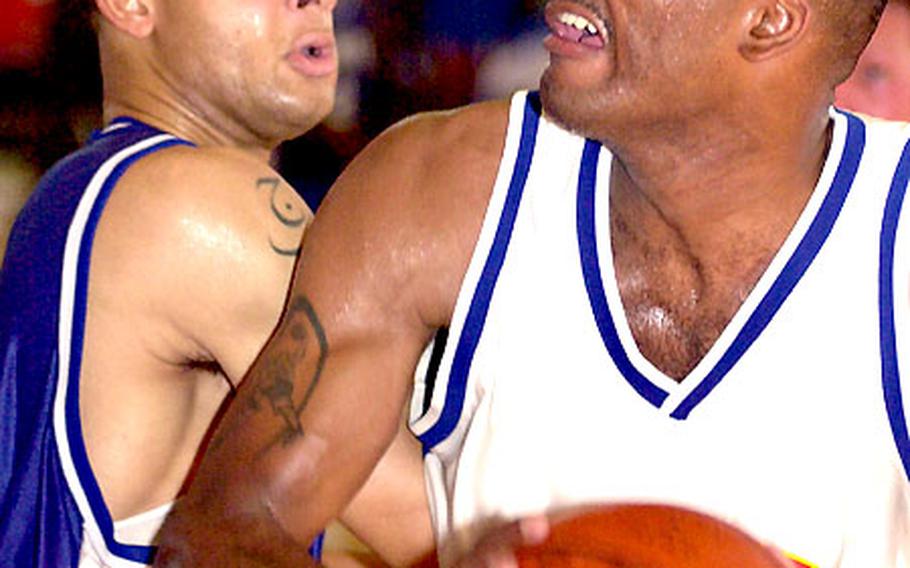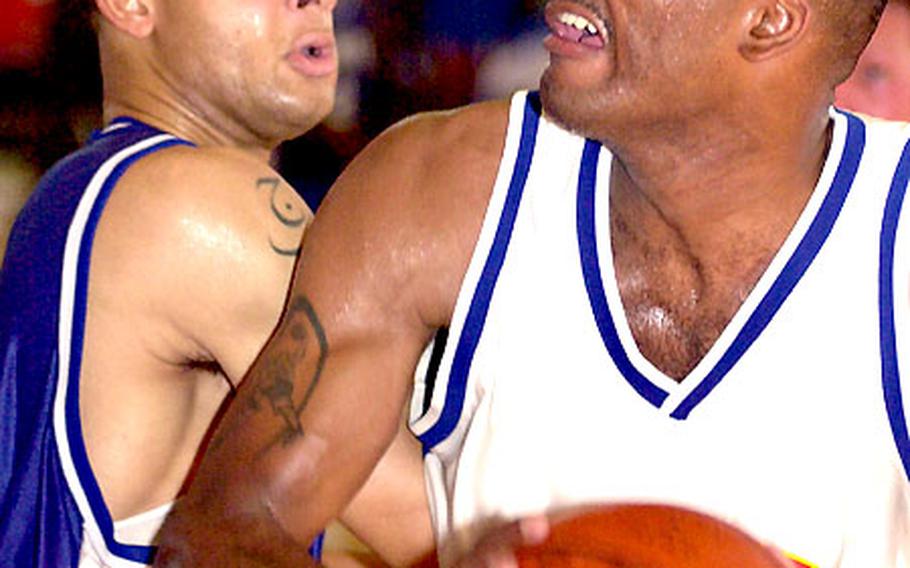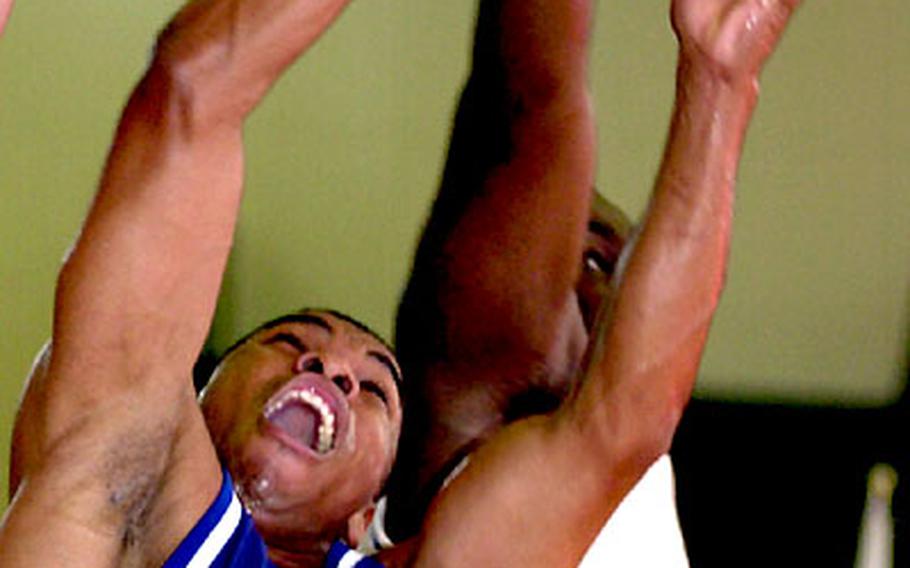 CAMP KINSER, Okinawa — It was time for the former apprentices to school their old master at the Marine Forces Pacific Regional Basketball Tournament.
Defending champion Marine Corps Base Hawaii took the lead for good with a 13-0 run late in the first half and beat Okinawa's 1st Marine Aircraft Wing 83-75 on Monday, beating their ex-coach Greg Mitchell in the process.
Mitchell, who transferred to Okinawa last fall and assumed Wing's helm for this tournament, shared coaching duties with Guy Woodard in the past two regional tournaments, with Hawaii winning the title last July 85-75 over Okinawa's 3rd Marine Division/Expeditionary Force.
"It was fun. Good game," Mitchell said of Monday's matchup, adding that the challenge of outwitting his former colleague made the contest all the more interesting.
"He and I think alike," said Woodard, who now is alone at Hawaii's helm. "We're both defensive coaches but I'm more of an offensive thinker. If you don't shoot, you don't win."
The matchup also was intriguing for two players returning from last year's championship team: forward Marco Williams and guard Ian Manongdo.
"I wanted to see how [Mitchell] was going to play me down low, what kind of schemes he had set up for us," Williams said.
"I was excited," Manongdo said. "It feels weird, odd, but just like any other team, we want to crush the opposition, no matter who's coaching."
What began as a see-saw battle, with seven lead changes and five ties in the first half, ended with Hawaii threatening to make it a blowout, leading by as many as 16 points.
Wing's Quintin Howell hit a layup to give Wing its last lead before Hawaii went on its 13-0 run. Wing's five-minute scoreless stretch left them trailing 40-34 at the half.
Lenard Tilley led all scorers with 28 points, 20 of them in the second half, but Hawaii's Paul Stewart scored 14 of his 21 points in the second half to offset Tilley.
Wing's loss came during round-robin play; there's every chance the teams might meet again in the single-elimination playoffs, beginning Thursday.
---
---
---
---