Boys soccer roundup
Defending champ AOSR opens strongly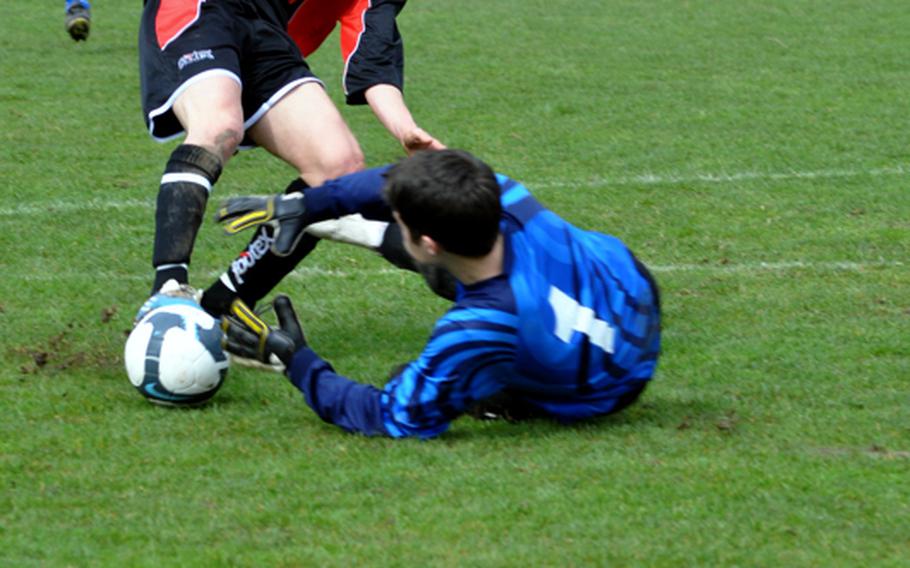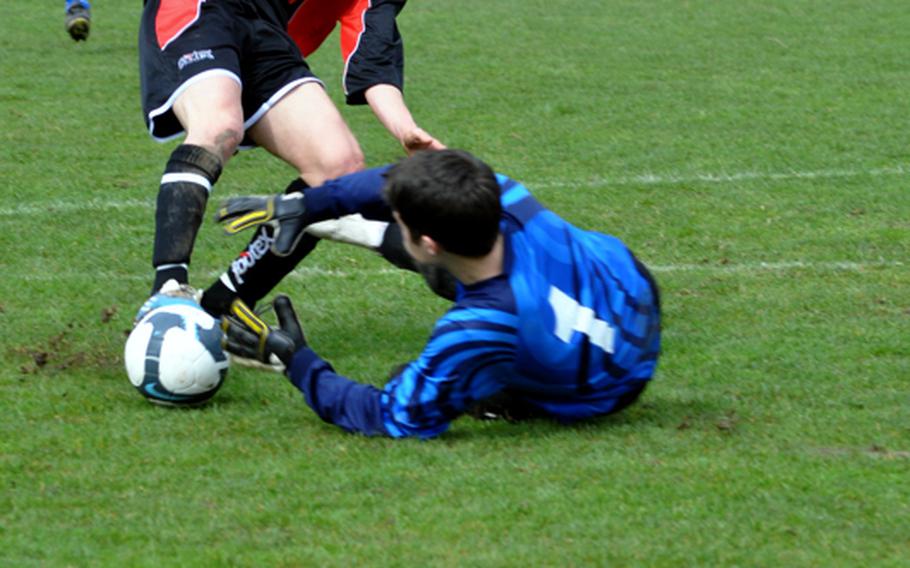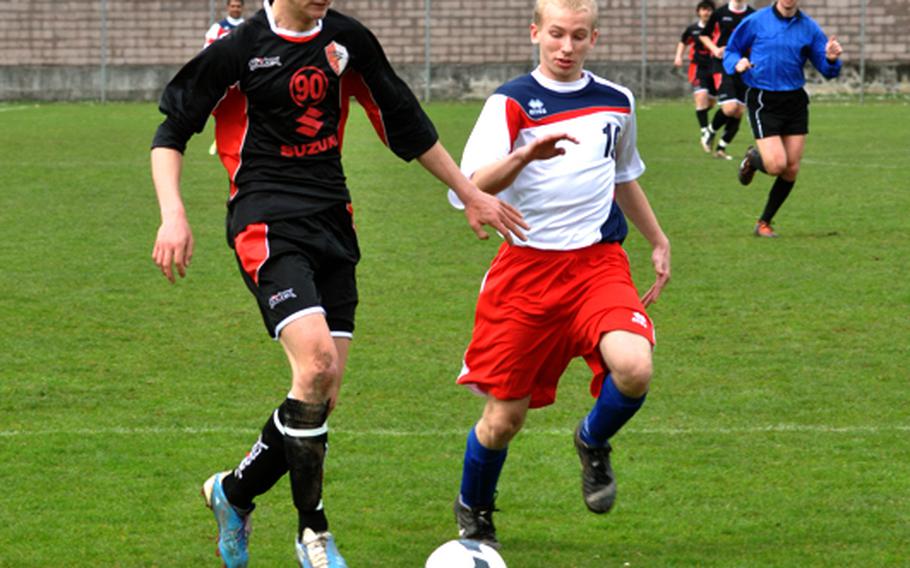 AVIANO, Italy — Defending European Division II champion American Overseas School of Rome left few doubts Saturday about its desire to keep that trophy by blanking Aviano, 4-0, in the soccer season opener for both teams.
AOSR, which returned 11 players from last season's team, showed off two new offensive stars in sophomore Christiaan Caanen and senior Alessandro Fubelli. Each striker scored twice Saturday.
Fubelli twice outran the Aviano defense to bang home unassisted first-half scores. Caanen scored AOSR's third goal off a crossing pass from Pietro Dinmore. He got his second goal unassisted after intermission.
AOSR's defense, led by returning seniors Eran Efrima, Niccolo Lais and Federico Ciuffa, kept Aviano so well confined that goalkeeper Nate Sieben was called on to make just four saves.
Sieben's opposite number, on the other hand, Aviano keeper Corey Webb, turned aside 18 AOSR shots.
Next up for AOSR is what figures to be its most important test of the regular season. It hosts Marymount, the team that defeated it 3-2 last spring for the Region IV title, on Saturday.
"It's been five years since AOSR has won the Italian championship," Falcons coach Anthony DeNicola wrote in a preseason email, "so that is one of our goals this year."
Aviano is next scheduled to play the American School of Milan on Saturday.
In other boys games on opening day:
Sigonella 4, Naples 3: Saturday at Sigonella, All-Europe sophomore striker Ben Jacks scored three goals and assisted on his team's fourth in a game played in a cold, second-half rain.
According to Sigonella coach Philip Andre, the weather had Jacks, who scored two of his three goals prior to intermission, playing defense after the break.
With the score tied 3-3, "An approaching storm gave Naples a hefty wind, and most of the second half was played in Sigonella's defense," Andre wrote Saturday in an email. "Sigonella had to change formation by putting … Jacks into a defense position and putting fellow striker Jack Wegman man-to-man on Naples's extremely dangerous Nigel Alexander.
"Peter Swisshelm did an excellent job keeping Sigonella's defense consistent, even though most of them have never played soccer before. Once the weather cleared … Jacks was able to make a run out of the defense to catch Naples off guard and score his third and game-winning goal."
Alessandro Thomas scored the first goal for Sigonella, Andre reported, converting a feed from Jacks.
Alexander opened the scoring for Naples, then assisted on his team's other two goals, both by sophomore Troy Reeves.
Thomas and Jeofrey Lucero posted assists from Sigonella, which is home against Vicenza on Saturday. Naples is to host International School of Florence on Friday.
Milan 4, Vicenza 1: Saturday at Vicenza, sophomore Ala Ramadan scored twice and assisted on a third goal, by transfer striker Luca Santini, the scoring hero of Ankara's 4-2 2010 European Division III title-game victory over Alconbury.
David Lynch, off a feed from John Camuseo, scored for Vicenza, which was outshot 22-7 Saturday.
Next for Vicenza is a trip to Sigonella for a Saturday game; Milan is to host Aviano on Saturday.
---
---
---
---