Far East - Day 3
Daegu sweeps D-II basketball finals
---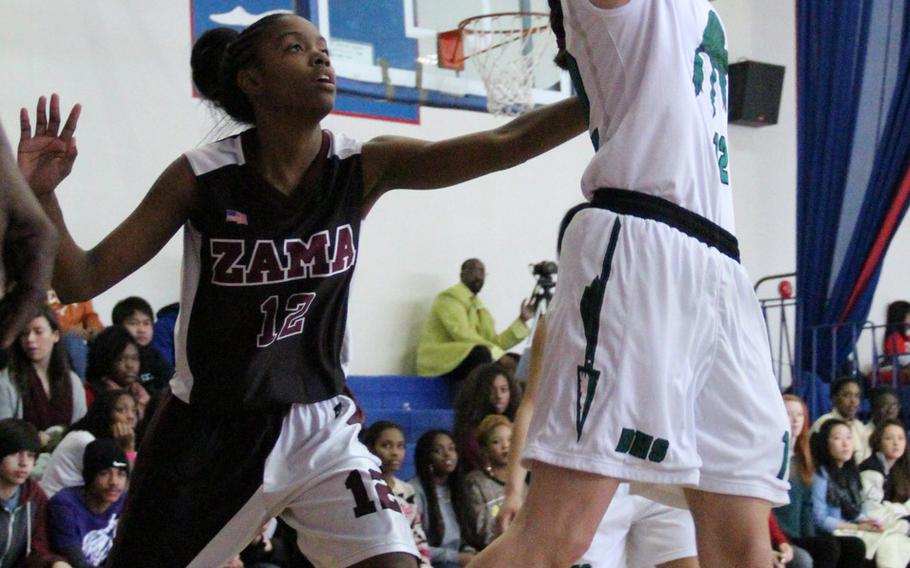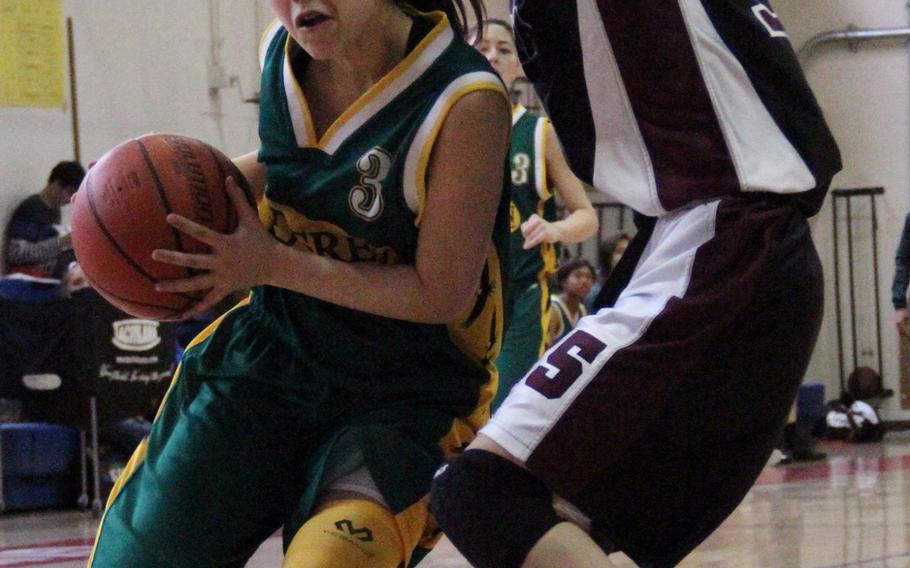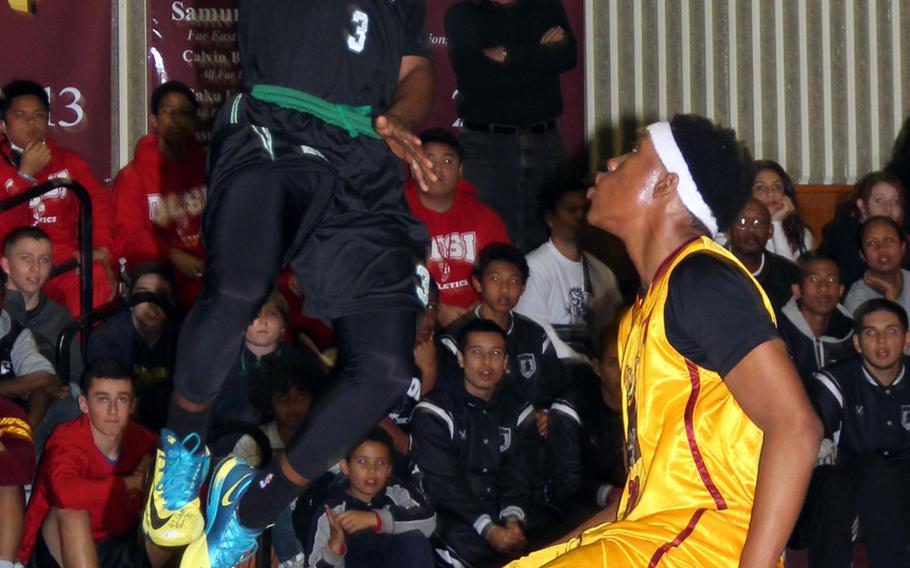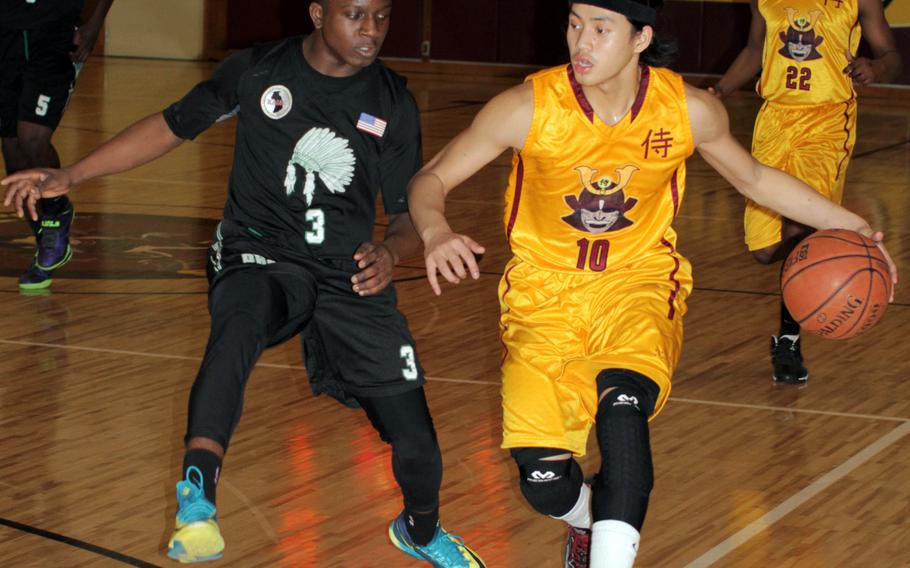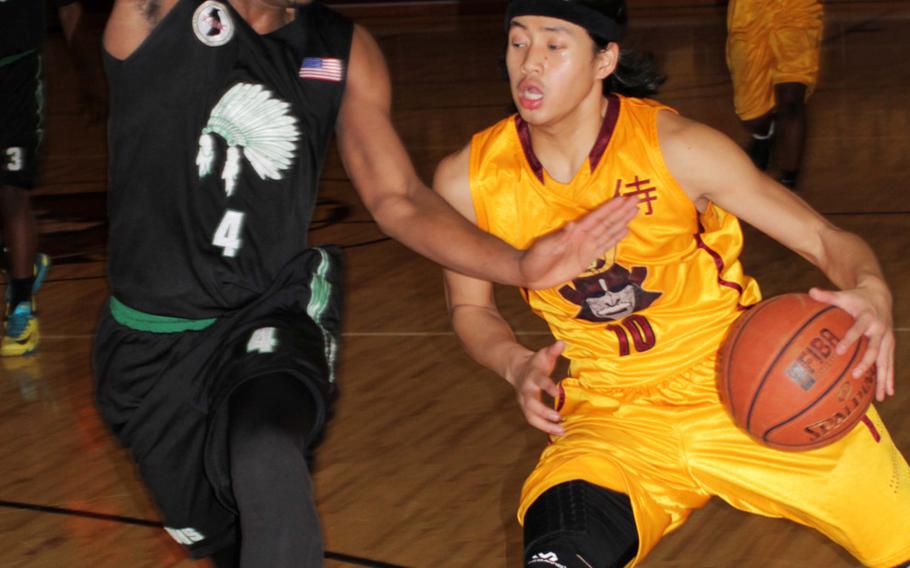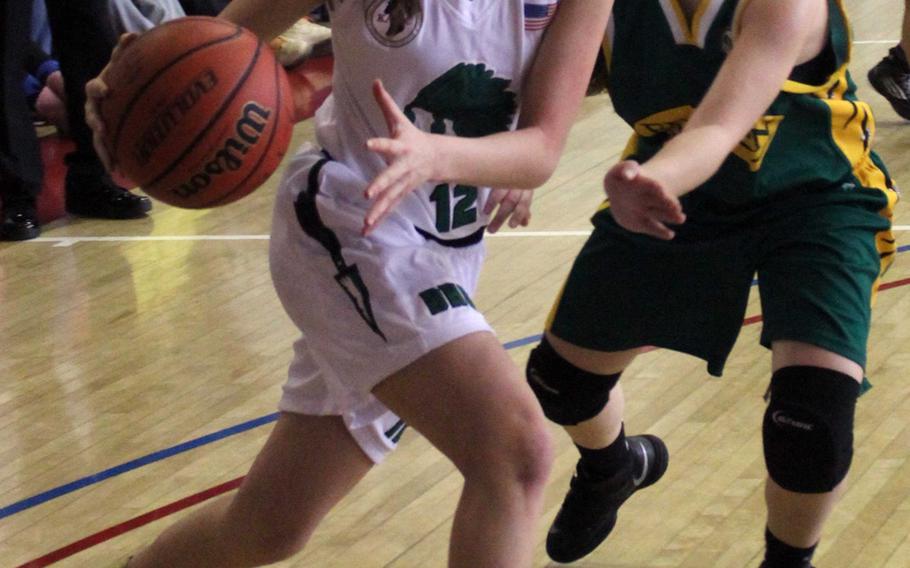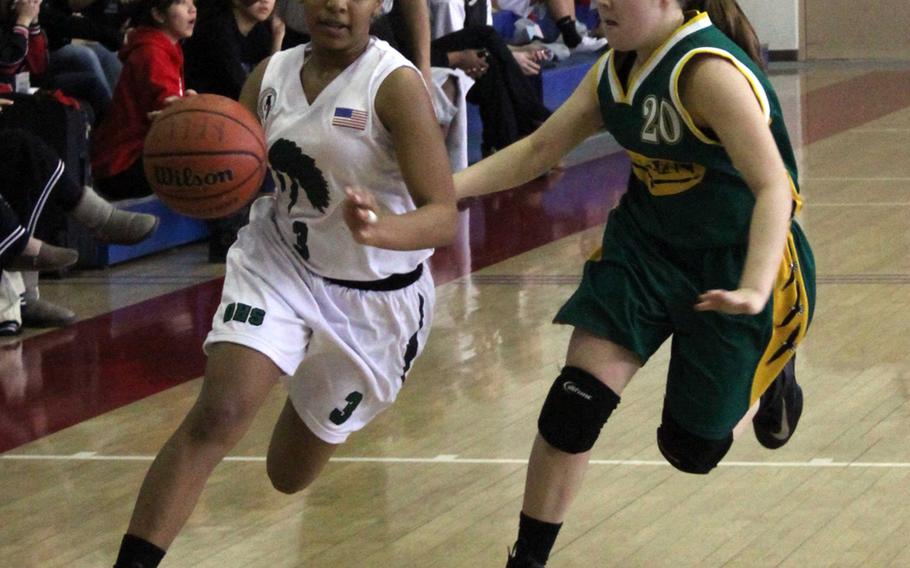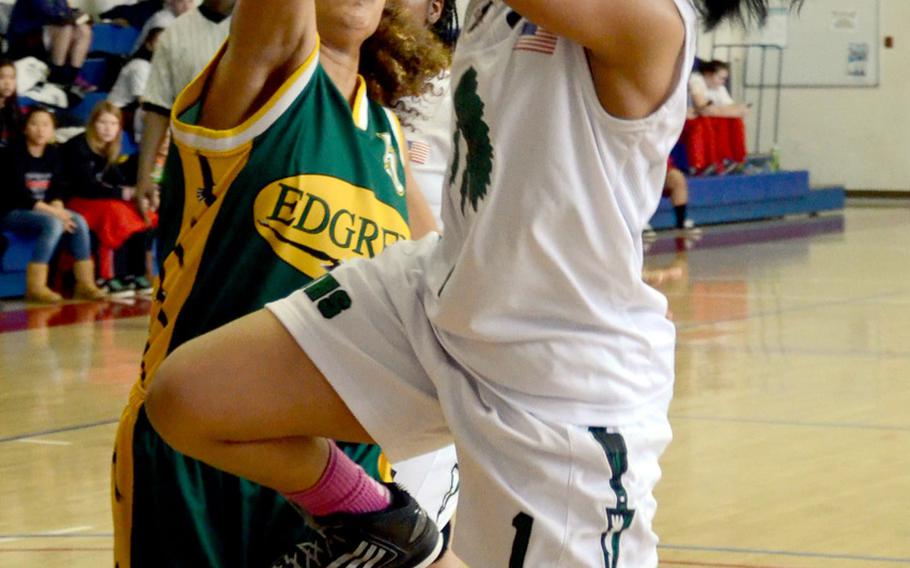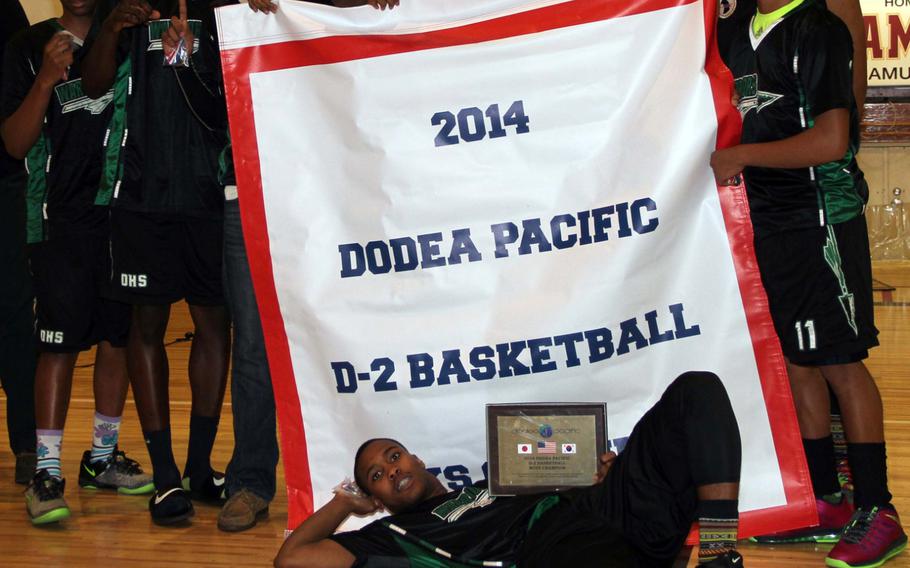 Call Wednesday a day of redemption for Daegu basketball.
The Warriors boys and girls teams swept their respective Far East High School Division II Tournament titles, wiping away the disappointment of last season and, in the boys' case, ending a 24-year title drought.
Following their disappointing seventh-place finish after being seeded No. 1 in last year's tournament, the Warriors girls regained the Far East title they last won in 2012, riding a strong second half to a 43-35 win over Robert D. Edgren in the finals at Camp Walker, South Korea.
"This was a sweet win," coach Felicia Ferguson said.
In the boys tournament at Marine Corps Air Station Iwakuni, Japan, the Warriors burst in front quickly on host Matthew C. Perry and cruised to a 70-56 win – the first Division II title for Daegu since 1989-90.
It came a year after the Warriors crashed out in two games after being the top seed in the D-II tournament.
"It's a wonderful feeling, absolutely phenomenal. I'm happy the boys were able to succeed," coach Phillip Loyd said, adding that the title lifted a weight off the team's shoulders. "We look at that (1989-90) banner every day at practice," he said.
The girls' win capped a campaign that saw the Warriors win the Korean-American Interscholastic Activities Conference Blue Division regular-season title, losing center Auburn Hood along the way, then losing the KAIAC tournament final 37-29 to Seoul American.
It was that disappointment that fueled the Warriors' fire, Ferguson said. "We told them KAIAC was over and done. We have another title to play for. They came out, played as a team, executed; they wanted it. They had something to prove."
Edgren lost for the fourth time in three trips to a Far East final; the Eagles played for and lost in Division I finals in 2000 and 2002.
It looked early on as if Edgren would have a chance, as they took advantage of Daegu point guard Rheagan Wyche being on the bench with two fouls. The Eagles, who got 21 points from Wyche's opposite number, Vanessa Black, led by two points at half.
"We came out a little slow," Ferguson said, adding that Wyche's return in the second half provided the spark the Warriors needed with a couple of steals. The Warriors outscored the Eagles 26-16 in the second half.
"It came down to who wanted it the baddest, and they came out and played hard in the second half," Ferguson said, adding that Edgren was a worthy adversary. "They (Eagles) played with heart. They're quick and they play together."
Rachel Wyche led the Warriors with 12 points and Taylor Myatt added 10.
"For them to bounce back, especially after losing Hood, they said they were going to do it and they did," Ferguson said.
Unlike Daegu's girls, the boys entered Far East coming off a second-place KAIAC regular-season finish before upsetting league champion Seoul American 60-59 in the KAIAC tournament final on Feb. 8.
That championship was an epiphany for the Warriors, Loyd said. "Since we won the championship, we finally learned how to deliver, we finally had a sense of team and played like one. I think the KAIAC really helped us," he said.
Unlike the girls Far East final, Daegu was in control all the way against a bedraggled Samurai squad that was playing its fifth game Wednesday. Had they beaten Daegu, a second "if necessary" final game would have been required in the tournament's double-elimination format.
Tre Johnson of Daegu paced all scorers with 21 points and Dawud Abdul-Azeez added 20 for the Warriors. Vincent Ermitano led the Samurai with 14 points and Jarell Davis tossed in 12.
Earlier Wednesday in the championship bracket final, Daegu escaped Perry 58-56 and in that game made what Loyd called mistakes that helped keep the Samurai in the game.
"We eliminated those mistakes and played hard and got a comfortable lead," Loyd said. "They (Samurai) have some phenomenal shooters.
Matthew C. Perry was appearing in its first D-II final since 1996, the last year it won it. Both of the Samurai's titles were won at home.
It's the second D-II title each won by Daegu boys and girls programs this school year. The Warriors also won the D-II girls volleyball and football titles in the fall.
---
---
---
---