Daegu's offense, defense both shine in Warriors' rout of Osan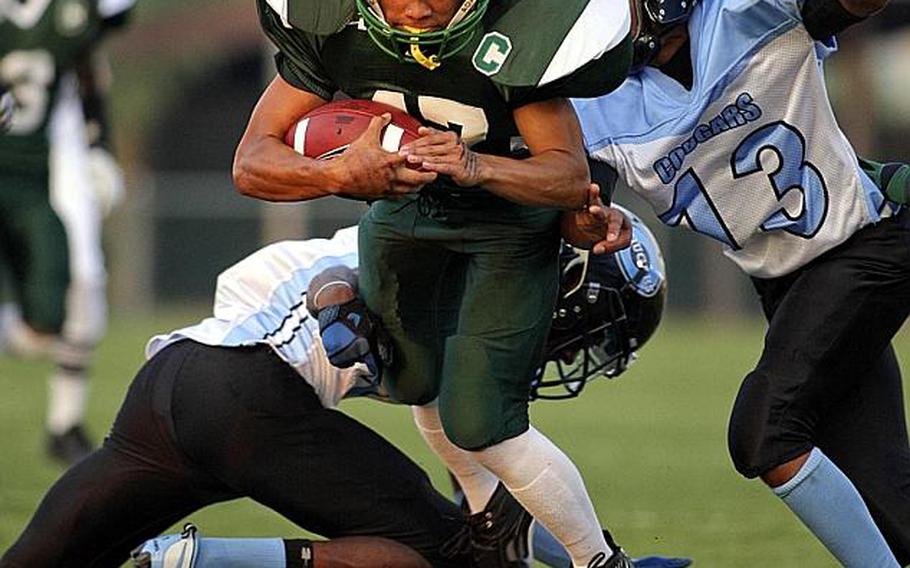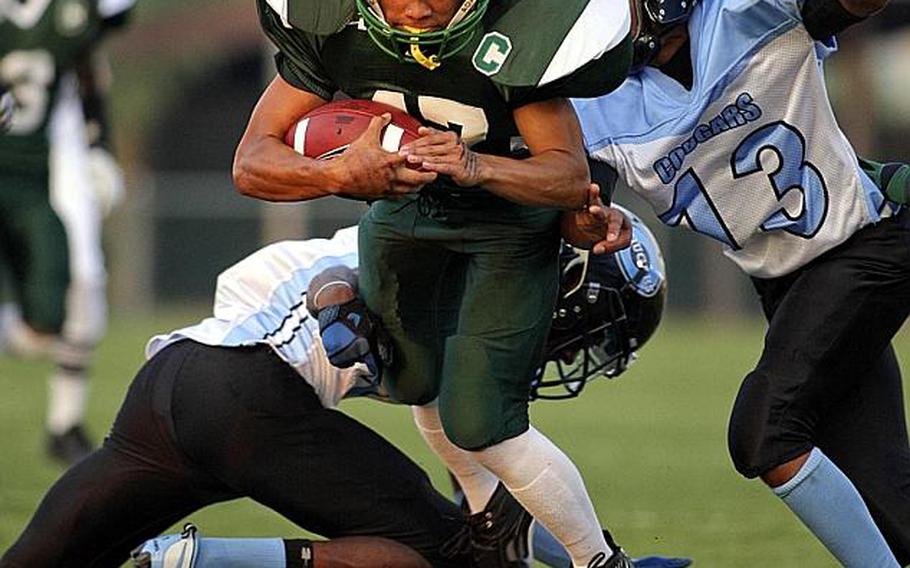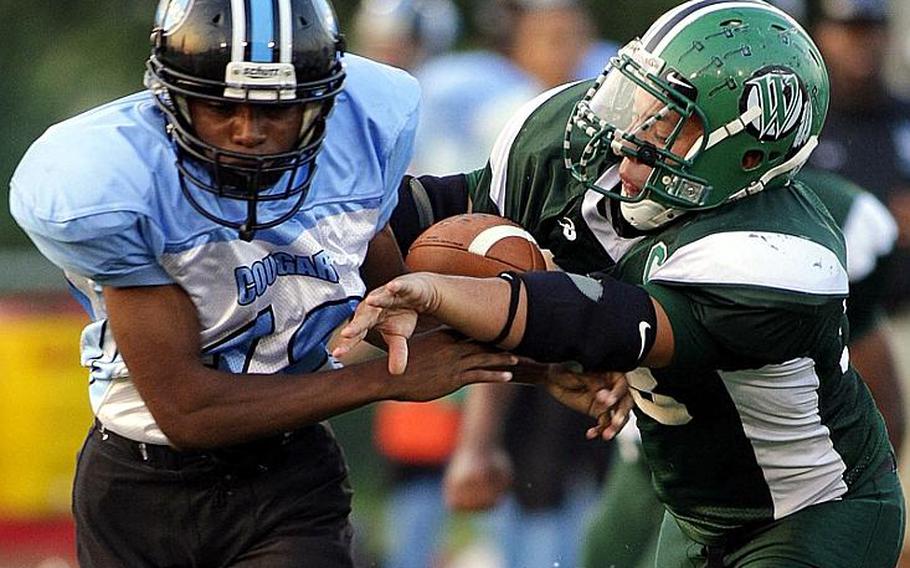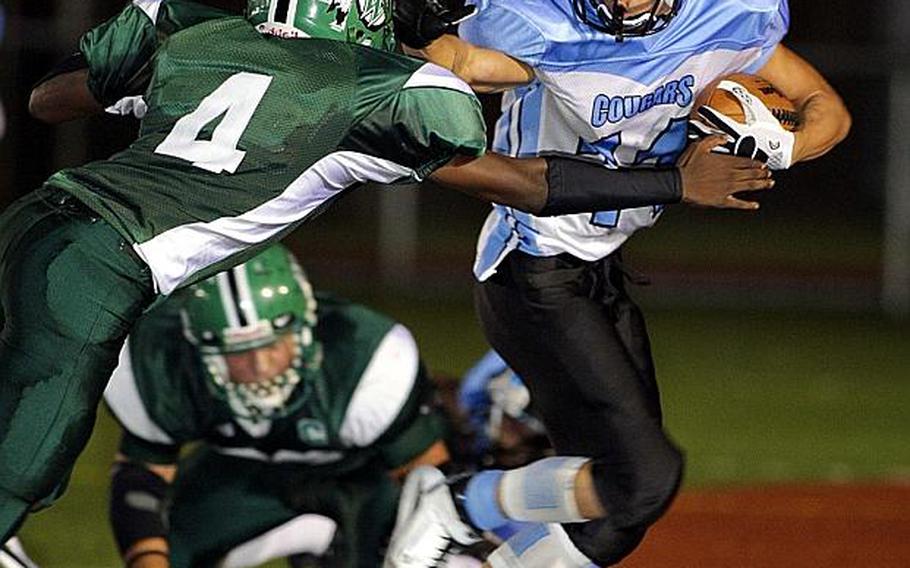 CAMP WALKER, South Korea – Daegu American's offense supplied the fireworks, but it was the Warriors' defense that lit the match and carried them to a rout of Osan American and the first step toward a possible return to the Far East Division II title game.
Jarel "Tank" Connie ran for two touchdowns and also had four quarterback sacks, while Jacobi Myles picked off two Osan passes. Christian Dawes grabbed a third and Danny Saintil had six tackles for losses as Daegu pounded the Cougars 42-6 at Camp Walker's Kelly Field.
"We came out with a game plan, we executed the game plan and the guys had fun doing it," said defensive coordinator Luke Spencer, whose Warriors have allowed just six league points in two games while scoring 54.
"The defense was lights out again," Daegu coach Ken Walter said.
While the offense - which generated 461 yards - also had its share of limelight, Walter was concerned with his Warriors committing untimely penalties and turnovers. Two touchdowns were called back on block-in-the-back penalties.
"In the second half, we played mistake-free football and scored almost every time we had the ball," he said.
Myles ran 13 times for 119 yards, Connie added 96 yards on 11 tries and diminutive Darius Wyche scampered for 104 yards on eight carries with a touchdown.
Tre Griffin, coming off a frustrating 3-for-17 performance in a 22-6 loss to Kadena a week earlier, went 7-for-10 for 77 yards and two scores, one a 19-yard pass to Dawes and the other an 8-yarder to Saintil.
"We feel really good about our chances of going to Zama" for a rematch of last year's 46-38 loss in the Division II title game, Walter said.
Paul Sneed had Osan's lone points, on a 1-yard run in the third quarter.
"Blocking and tackling," coach Aaron Mundy said. "We're going to go to work on blocking and tackling. That's what it boils down to."
The two teams head to Okinawa this weekend, Osan playing at Kadena (2-0) and playing on Okinawa for the first time in school history, while Daegu visits Kubasaki (1-0). Kickoff for both games is 7 p.m.
---
---
---
---