Daegu outlasts Zama for D-II title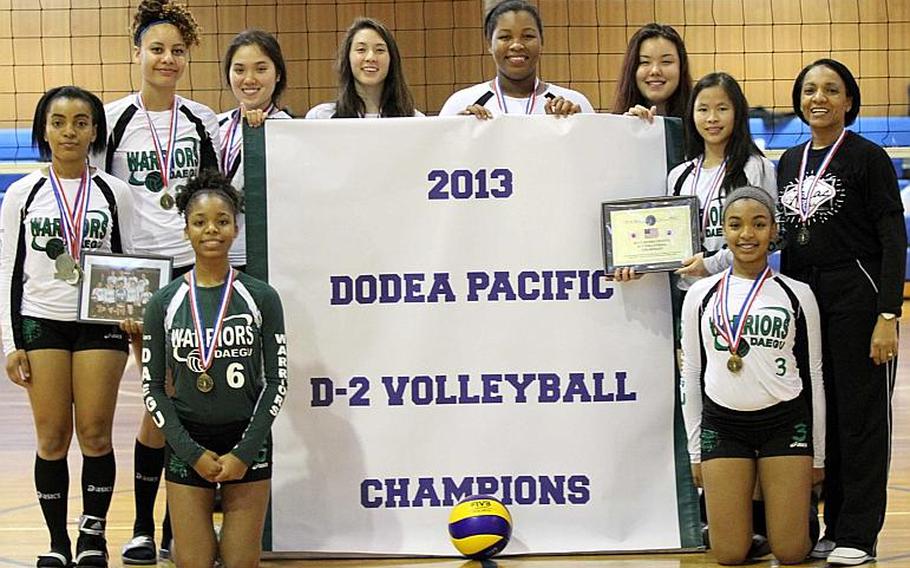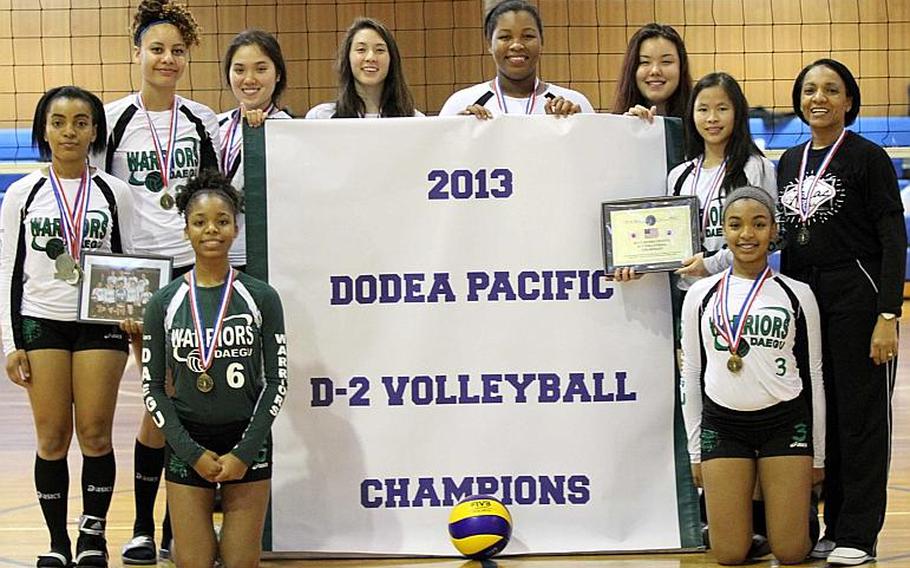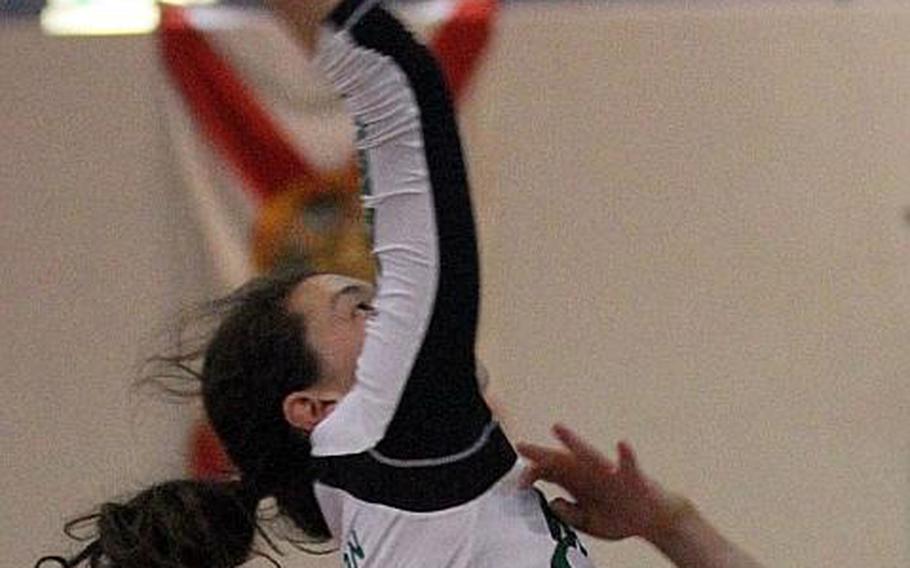 CAMP ZAMA, Japan – They'd had enough, coach Joanna Wyche said.
Daegu's girls volleyball team struggled, she said, the first two days of the Far East Division II Tournament. Despite going 7-1 in pool play, the Warriors took the No. 2 playoff seed after losing to host Zama American on Monday.
There they were again Thursday, only this time playing for the championship. And the Warriors, after finding their game on Wednesday, found themselves trailing Zama in the final by a set, playing what Wyche called tentative, cautious ball.
"They were playing to not lose instead of playing to win," Wyche said after the Warriors shrugged off the two-day pool-play funk and the first-set finals loss to sweep the next three sets and capture the fourth D-II title in school history.
Daegu rallied to beat Zama 22-25, 25-13, 25-17, 25-16 in Thursday's final match at Yano Fitness Center. It was the Warriors' fifth straight finals appearance, a span in which they've gone 3-2, losing the last two years to Morrison Academy, which didn't play at D-II this year.
"I'd said we'd not seen them truly play in round-robin," Wyche said, citing inconsistent play by setter Kaitlyn Nott, middle blocker Lari Robertson and outside hitter Rheagan Wyche.
But all three found their games when the playoffs began Wednesday, Wyche said. They and senior Rachel Wyche earned All-Tournament honors; Robertson was named the tournament's Most Valuable Player. Nott shared Best Setter honors and Rachel Wyche shared Best Defender plaudits.
"They were absolutely back," Wyche said. "I told them it's time to play to win. Time to play a full game. You play to win or go home. You play with all you've got. And the machine turned on again."
The win capped a season in which the Warriors shared the Korean-American Interscholastic Activities Conference Blue Division regular-season title for the first time, won the KAIAC tournament and the Far East D-II tournament all in the same season.
The Warriors won the D-II title in 2009 and 2010 as Daegu American School, and won their first Far East crown in 2005 as Taegu American School. And they matched Zama for most Far East tournament titles by a DODDS school since their inception in 1976.
The host Trojans were seeking their first Far East title of any kind since winning the last combined tournament in 1997, when D-I and D-II schools played together. Zama also won Far East tournaments in 1979, 1981 and 1988.
Zama second-year coach Kelly Wigton said she was proud of her players' effort, throughout the season and the tournament.
"They played their hardest. No regret," Wigton said. "They brought that full force. We pushed them (Daegu) to play harder against us."