Softball finals
Daegu, Humphreys complete first Korea sweep
by
Dave Ornauer
May 24, 2019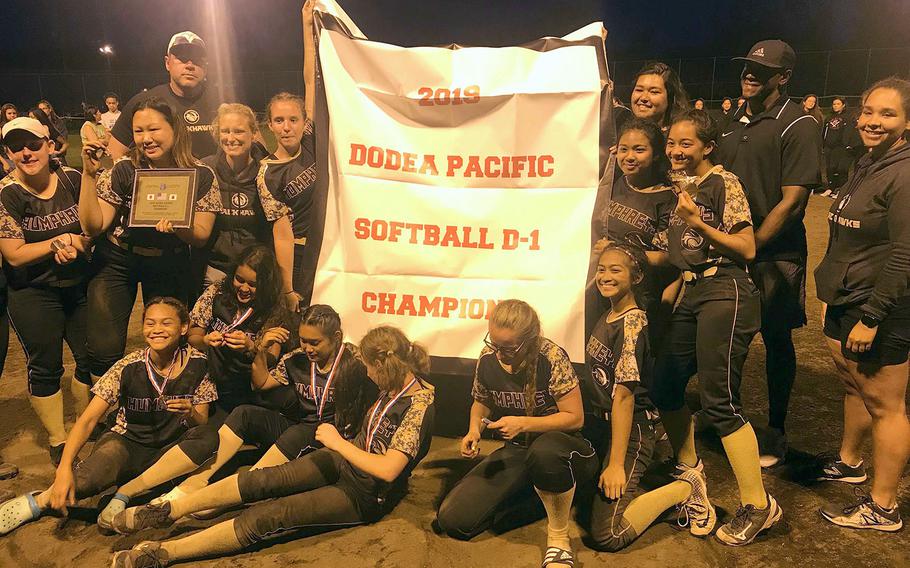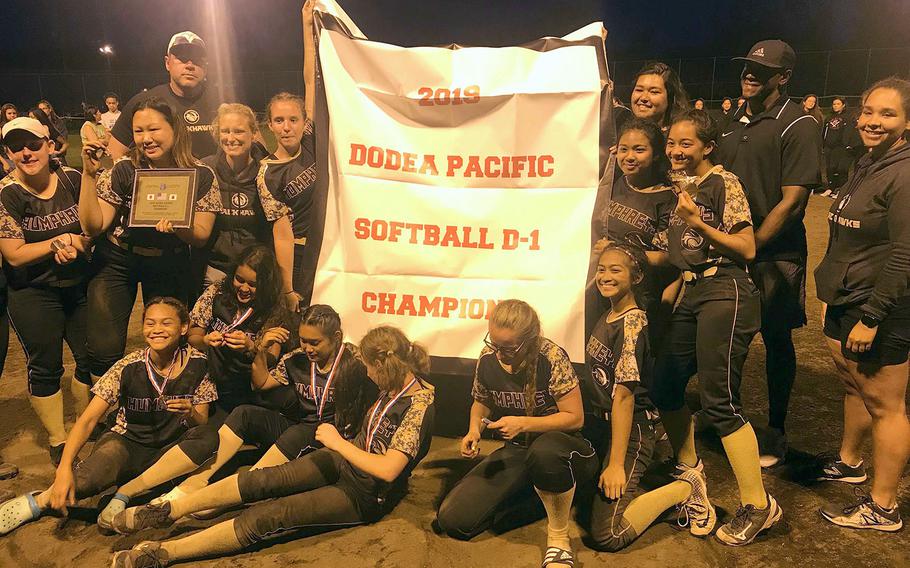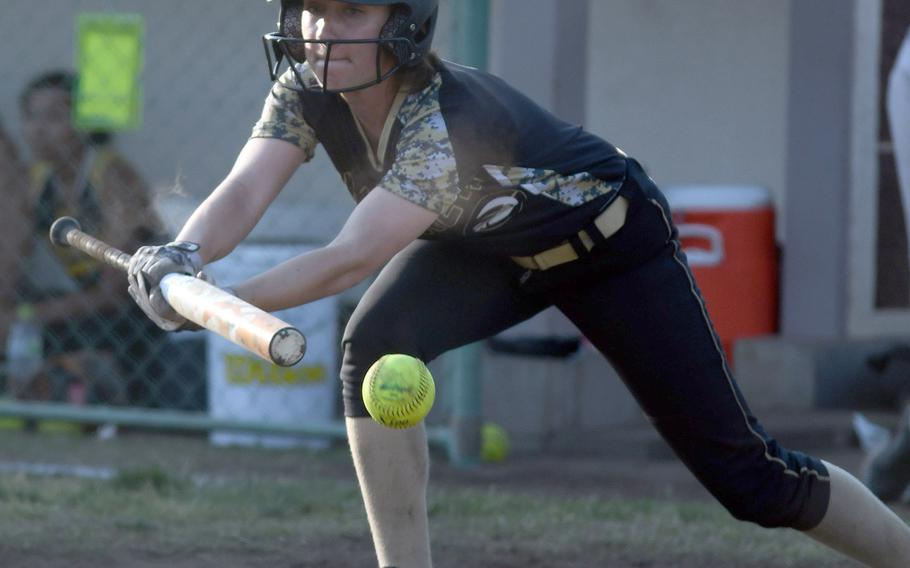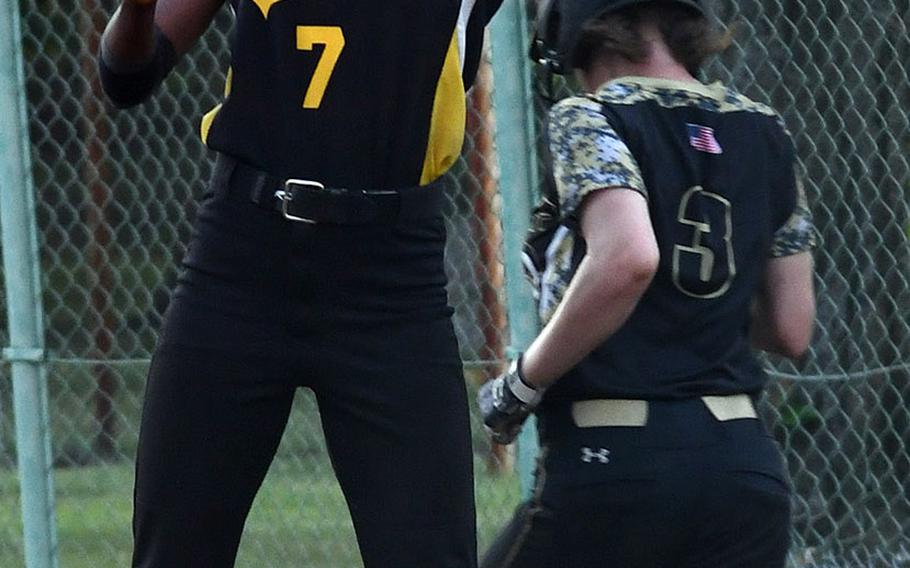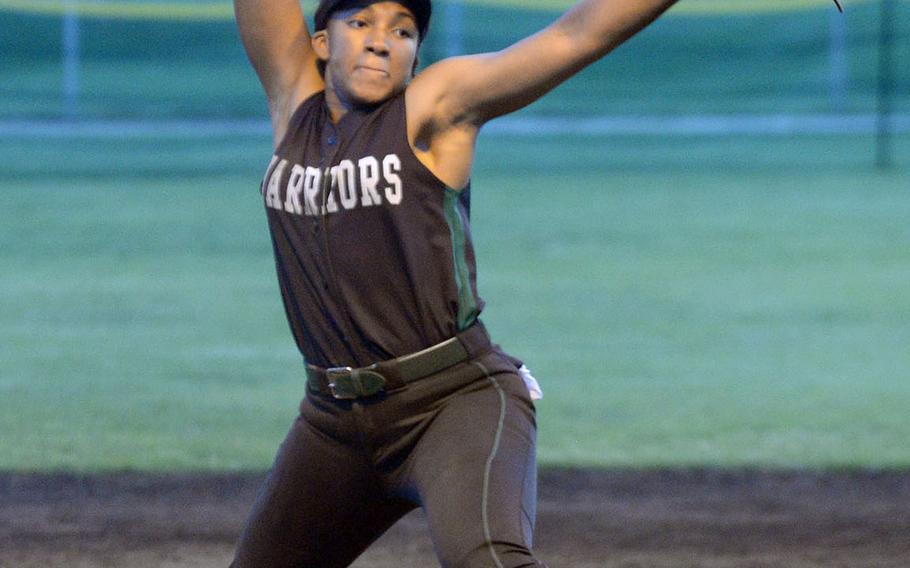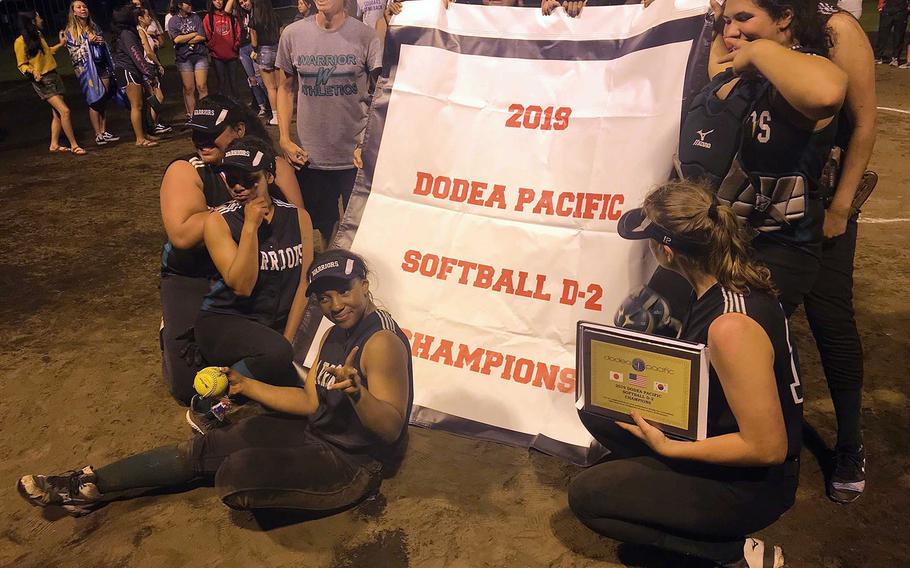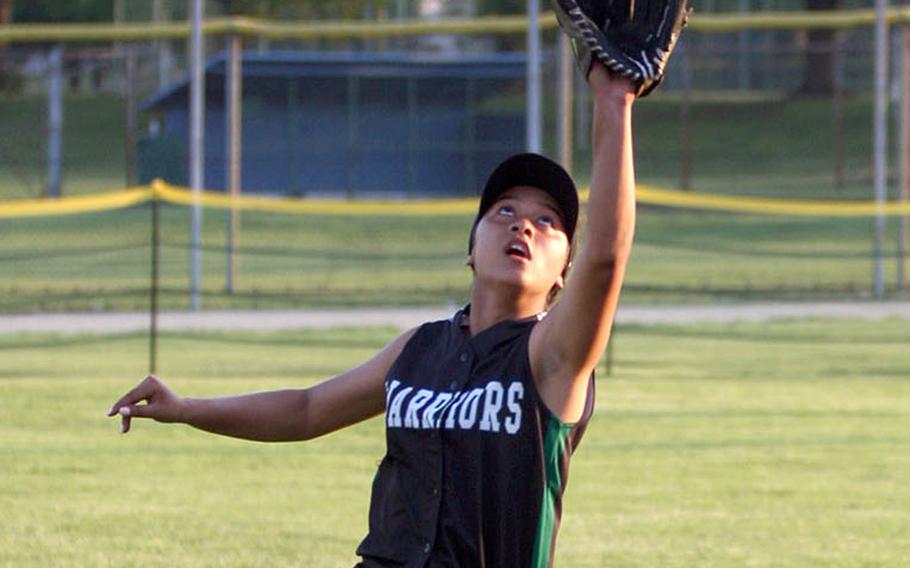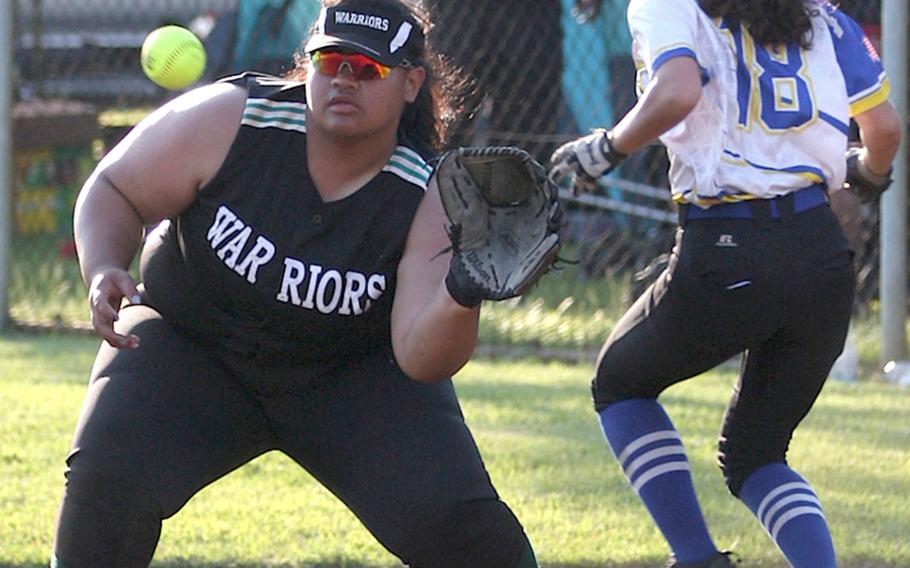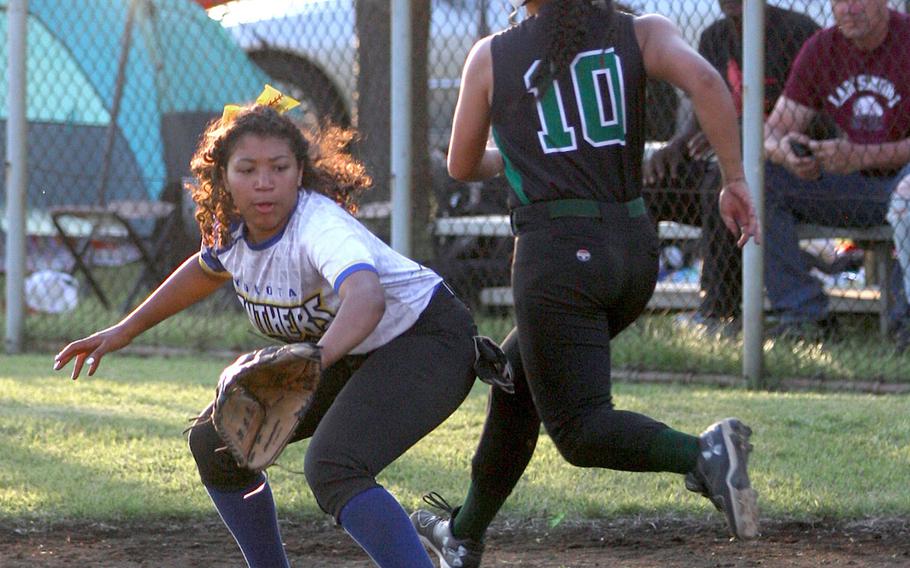 NAVAL AIR FACILITY ATSUGI, Japan – As the sun slowly set in the west on a cloudless, pastel-blue Friday afternoon, the stars were already aligning as far as DODEA-Korea softball teams were concerned.
Never before had Korea teams swept both titles in the same day at a Far East softball tournament … until Friday, when Humphreys shut out American School In Japan 10-0 to claim the Division I title and Daegu outslugged Yokota 9-2 for the Division II crown.
"This was for Korea," Blackhawks coach Sheri Smith said after the Warriors got the final out to complete the title sweep.
Daegu 9, Yokota 2: On the same field where the Warriors had been vanquished 5-2 by Robert D. Edgren in last year's final, Daegu achieved redemption behind the right arm of MVP Bethani Newbold and the bat of Reyann Belford, who knocked in four runs with a pair of doubles.
"It feels so good," said Newbold, who scattered eight hits and walked three while striking out six Panthers. "We came out here and played with heart. We had grit. I give credit to my team. Without them, we wouldn't have won this."
Belford doubled in two runs with two outs in the bottom of the first, and repeated the feat with one out in the third.
The Panthers scratched out two unearned runs in the fifth to cut the gap in half, but the Warriors broke it open in their half of the frame on two unearned runs, two bases-loaded walks and a Newbold RBI single.
Newbold helped seal it with a strikeout to end the sixth with Panthers runners at second and third.
Belford finished with three hits and Neea Lizama two for the Warriors. Annalise Rodriguez, Becca Bauman and Elena Haas each had two hits for Yokota. Adrianna Diaz took the loss, allowing nine hits and five walks while fanning nine Daegu batters.
Humphreys 10, ASIJ 0: After a scoreless first two innings, the Blackhawks (13-3) broke it open by scoring six runs in the middle two frames, punctuated by Raquel Barnes' two-run home run. But even before she sent the ball soaring over the left field fence, "I knew we had it," Barnes said.
"Our defense was very strong," Barnes said, "and then our hitting came along after that."
Pitching also played a role, led by tournament MVP Isabelle Maulsby, who pitched every inning of every game for the Blackhawks this season. "I feel fine," Maulsby said, confessing to some soreness after the first couple of days' play. "It's worth it."
"These kids have worked so hard this season," Smith said.
Maulsby gave up four hits to the Mustangs and had one strikeout in the victory. Sasha Sasanuma was tagged for eight hits while striking out five in taking the loss for ASIJ.
Aaliyah Rechengal doubled and drove in two runs in batting 3-for-4 and Lily Austinson went 2-for-3 for the Blackhawks, who made the most of eight hits and seven walks.