D-I football playoff spots up for grabs
---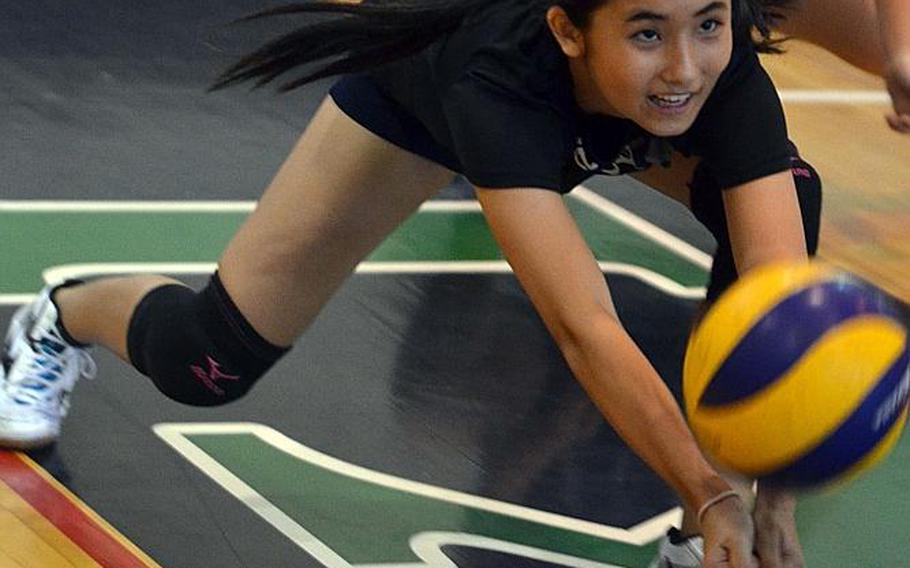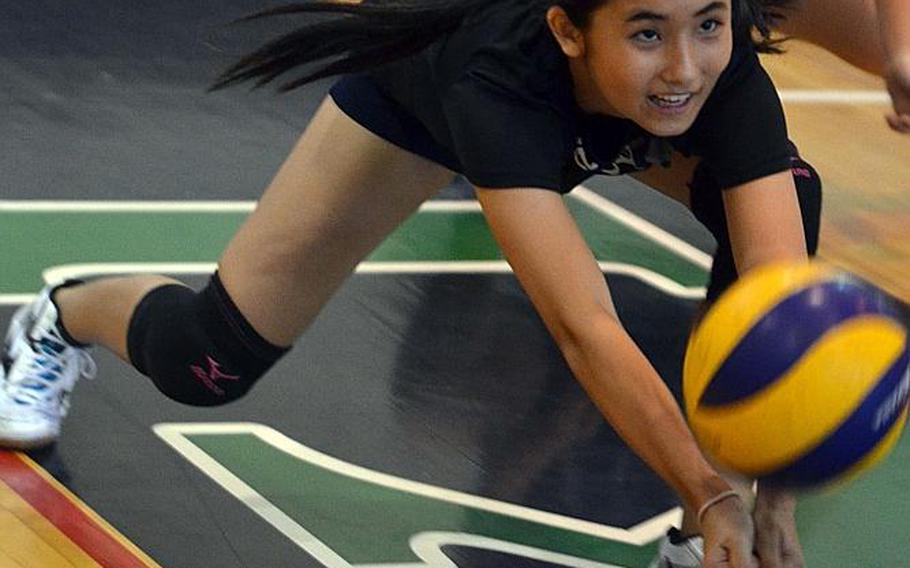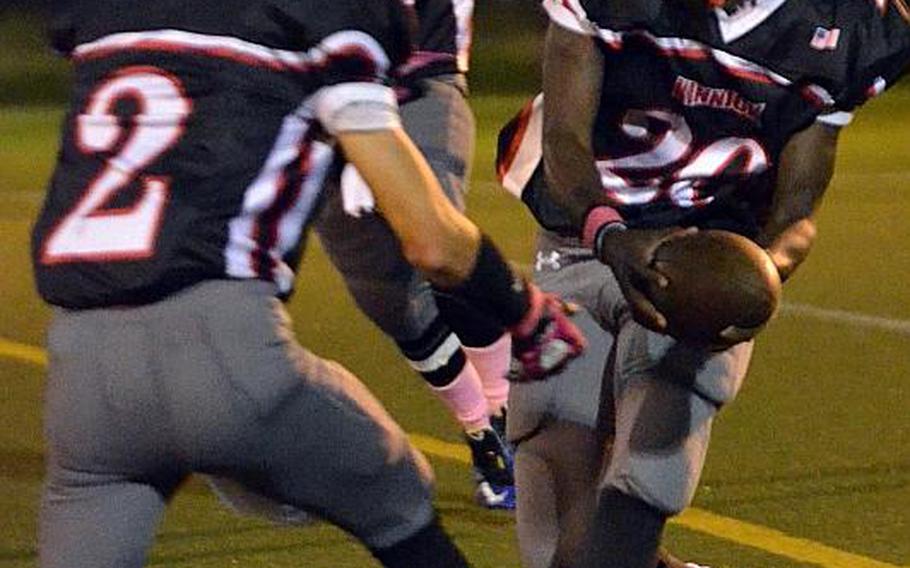 Saturday's Division I football clashes may prove to be the most critical toward settling who plays next month for the Far East title. Or they may not settle anything at all, depending on the outcomes.
Nile C. Kinnick travels to Okinawa to visit D-I's current leader, Kubasaki, with kickoff time slated for 2 p.m., while defending D-I champion Kadena is at Seoul American for a high-noon kickoff.
To keep the myriad of possibilities as simple as possible:
 Kubasaki needs a win against the Red Devils and next week against the Falcons to seal host rights to the D-I title game for the second straight year.
 The Red Devils face a must-win situation at Kubasaki, and need help in the form of a Seoul American win over the Panthers to have any hope of even the D-I visitor's berth. A Kadena win would all but eliminate Kinnick, which lost the two-game season series to the Panthers.
 Seoul American is in good position to host if it beats Kadena and Kinnick can upend Kubasaki. A win over the Panthers could still mean a D-I title-game berth no matter what happens at Kubasaki. A loss to Kadena could prove disastrous for the Falcons.
 For the Panthers, losers of the season series against Kubasaki, it's win at Seoul American plus a home win Oct. 30 over American School In Japan for a shot at its second straight D-I title-game bid.
But don't ask the coaches to break out the tea leaves, crystal balls and Ouija boards, nor in any other way worry about the title-game scenario mumbo-jumbo.
"We don't want to look further than the next game," Kadena coach Sergio Mendoza said. "We still have a lot of work to do. The pieces are going to fall where they'll fall. We just have to work on fixing our mistakes."
Even though the Panthers won the third of three regular-season games against Kubasaki, 27-14 last Friday, they "left 21 points on the field," Mendoza said, fumbling inside the Dragons' 15-yard line three times, once into the end zone.
"It's always tough to play at Seoul American. It's never an easy game. We're expecting another tough one," Mendoza said.
"At least it's exciting; there's something to play for," Falcons coach Jimbo Davis said. "This is kind of how you want the season to go, to have games mean something toward the end. We'll just go with the flow."
Kubasaki had hoped for a clean sweep of the regular season against Kadena, but didn't lose anything in their bid to host D-I again. Coach Fred Bales hopes his Dragons can regain the edge they had prior to the last game.
"That was a tough loss last week," he said. "We have to focus and go back to doing what we do on both sides of the ball. We have a lot of respect for our opponent. We try to just keep everything week within its capsule of focus. We lost that focus last week against a very good opponent."
Even with a high mountain to climb, "It's nice to be at this point of the season and still be playoff-relevant," Kinnick coach Dan Joley said. "The kids know if we win, we live to fight another day."
Off the field and on the courts, Okinawa's volleyball teams and Kadena tennis travel north for a weekend of tournament action at American School In Japan.
For Kubasaki, the defending Far East D-I volleyball champion, it's a last chance to finalize its lineup and player positions heading into the stretch run for Far East next month at Seoul American. And it's the second of two critical weekends; the Dragons are just coming off their Columbus Day Weekend tournament on Okinawa.
"This tournament is big for us, preparation-wise," Dragons coach Michael Hogen said. Kubasaki and Kadena will be facing their Kanto Plain rivals Kinnick, ASIJ, Christian Academy Japan and Seisen, as well as Division II Yokota and three international schools they've never played.
Critical to the Dragons' repeat hopes, Hogen said, is the play of his back-liners, sophomore Maiya Larry and her freshman sister Mimi and junior defensive specialist Jordyn Deleon Guerrero.
Mimi Larry's serving has been key in recent matches, Hogen said; he would like to see her improve on 81-percent serving. "Maiya wants the ball; you have to have people who want the ball. And Jordyn definitely wants to make the play," he said.
Defending Far East D-II champion Osan could get a welcome addition to its lineup. Senior outside hitter Andrea Carandang, out all season with a leg fracture, has gotten her cast off, has gone through light workouts and could return as early as Saturday against Taejon Christian.
---
---
---
---