Cross country opener's a wet one in U.K.
by
David Hodge
September 17, 2011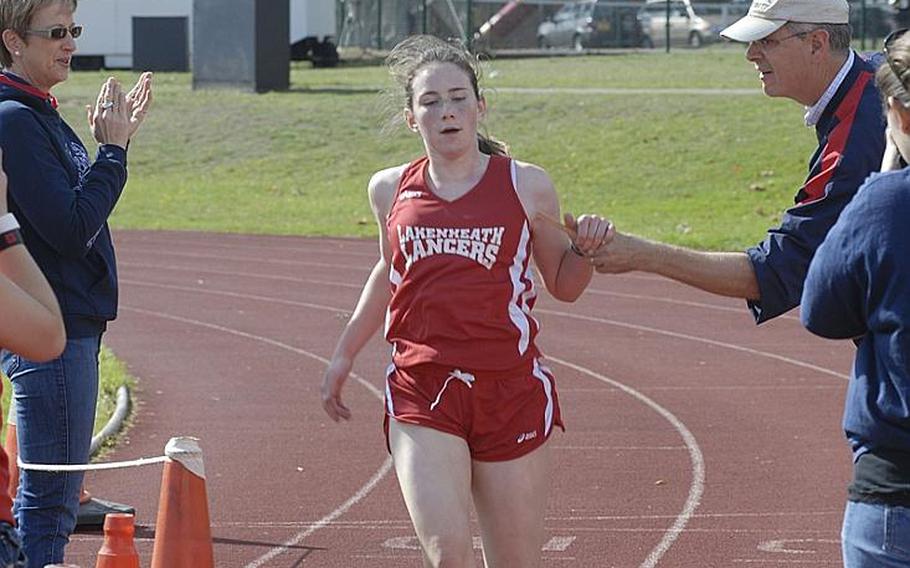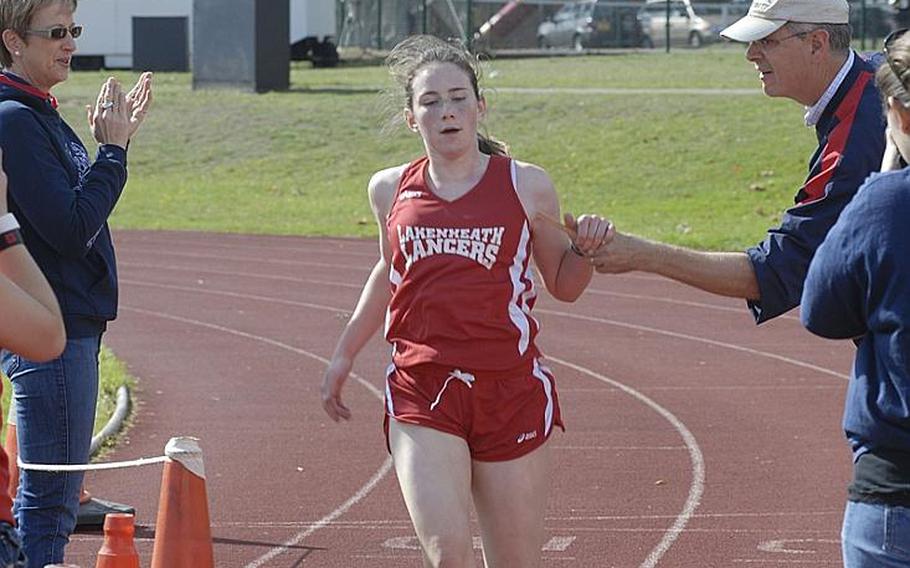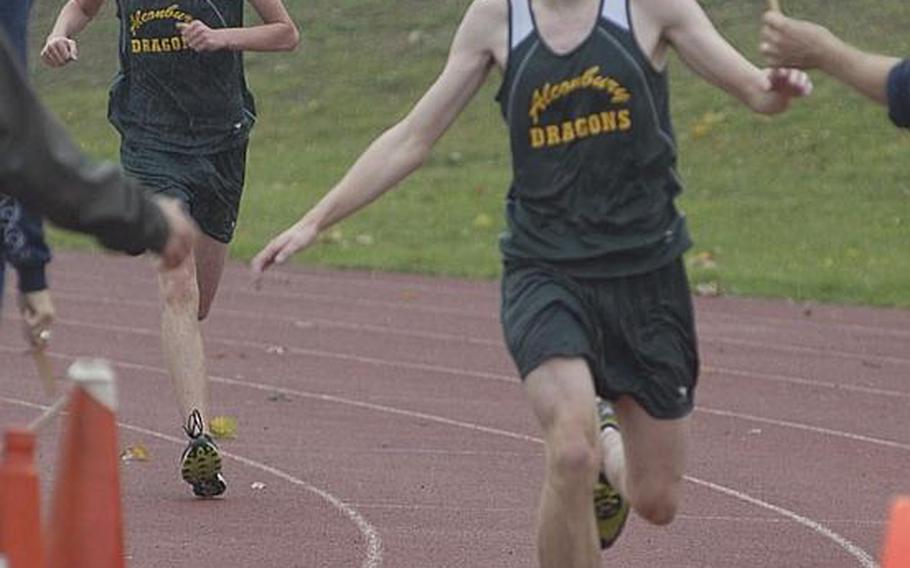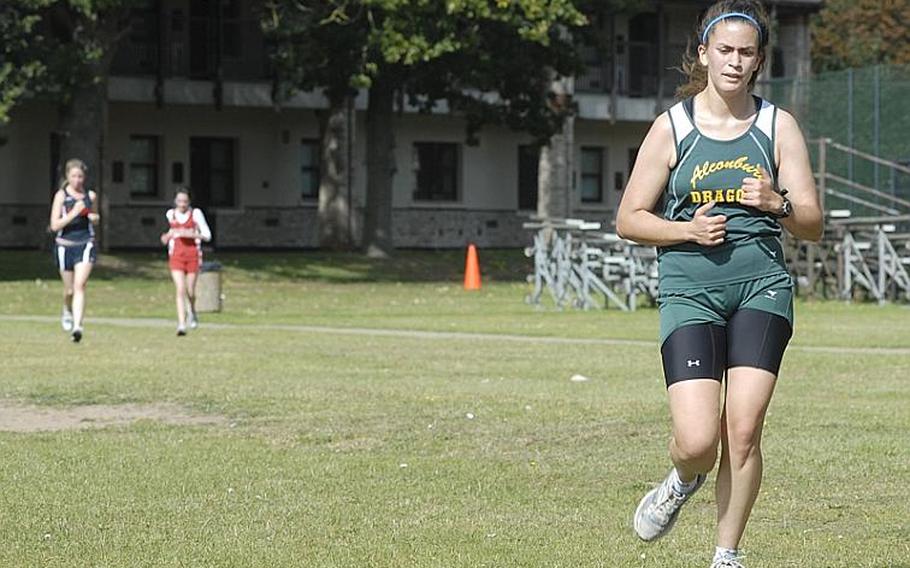 RAF MILDENHALL, England—The DODDS-Europe cross country season opener for the United Kingdom's three teams offered a glimpse of what each athlete can take to the trails.
England's Menwith Hill and Alconbury from Division III met Saturday at RAF Lakenheath to run with the bigger Division I team.
Lancers coach John Gilmore, said he was interested to see how his new and younger runners would fare. The Lancers have plenty of athletes, but no clear cut front runners like last year in Elisabeth Doe and European Champion Archie Robertson — both of whom graduated.
"Obviously these meets are to see where we're at," Gilmore explained. "But we got a crew that runs good."
Sophomore McKayla Boden crossed the finish line first for the Lancers with an unofficial time of 21 minutes, 28 seconds. The result wasn't the only first for Boden, according to Gilmore. It was her first cross country race as well.
During the boys' race, a torrential downpour made the 5-kilometer course a bit harder and the top two runners for Lakenheath were senior Austin Middleton and freshman Paul Mako, who finished third and fourth, respectively. Middleton hails from Montgomery, Ala., and Mako is from Lakeville, Minn.
Runners from Alconbury took first and second places. As they splashed across the finish line a runner's mother, proudly yelled: "How's that for a Division III team?"
Senior Jonathon Lee ran the course in 19 minutes, 34 seconds, followed closely by junior Ben Nelson, from Spokane, Wash.
Lee, a Navy brat who lists Rota, Spain, as his hometown, isn't worried about his fitness level between now and the European finals Oct. 29 in Heidelberg.
"I'm not aiming for any particular shape," he explained. "I'm just going to do my best and see what I get."
Lee's personal best last season was 19 minutes, 18 seconds and says his goal this season is to run under the 19-minute mark.
"Running is my sport," Lee said. "I enjoy the pain aspect of running and it keeps me in shape."
In his first season as a cross country coach, Alconbury's Kyle Siftar is excited about the team—one of the largest squads he's seen in years. The varsity team has 15 runners although only 10 were eligible for the season's first meet due to failing to meet minimum practice time.
"We got a nice crew; they're really a cohesive group," Siftar said.
Menwith Hill coach Dave Hines has three runners on the team. Mostly because, he said, many other students chose to concentrate on other sports.
Next weekend, Brussels will join the three UK teams for a race at Alconbury.