Competitors get one last chance to show their fitness
by
Immanuel Johnson
November 2, 2020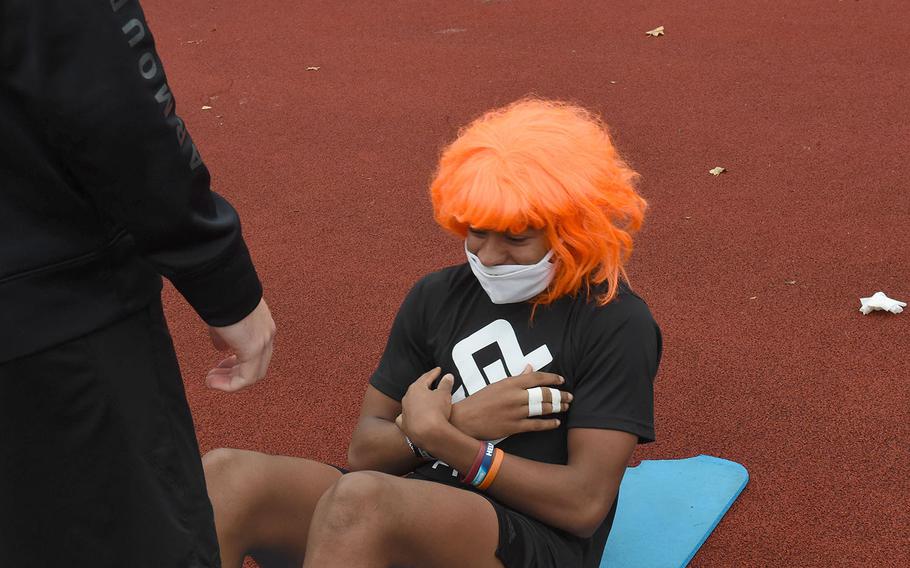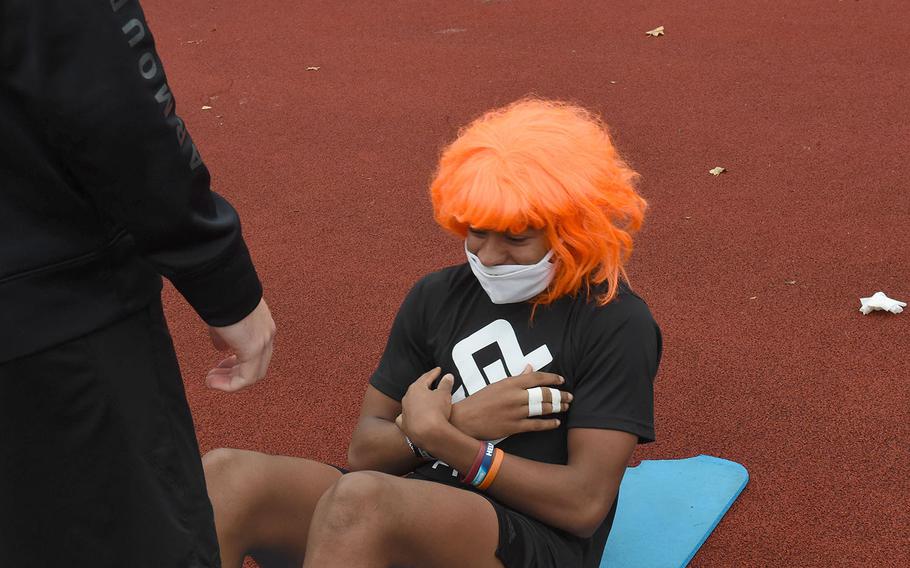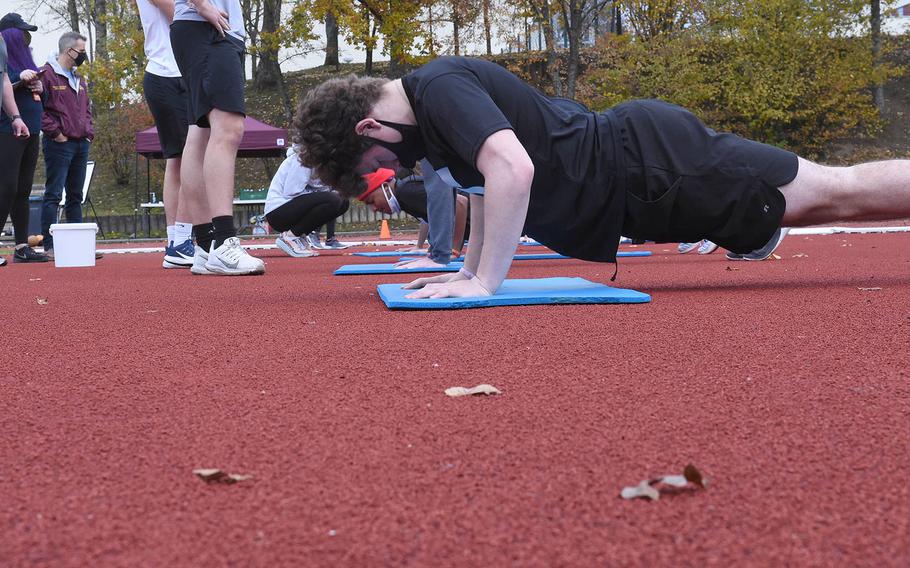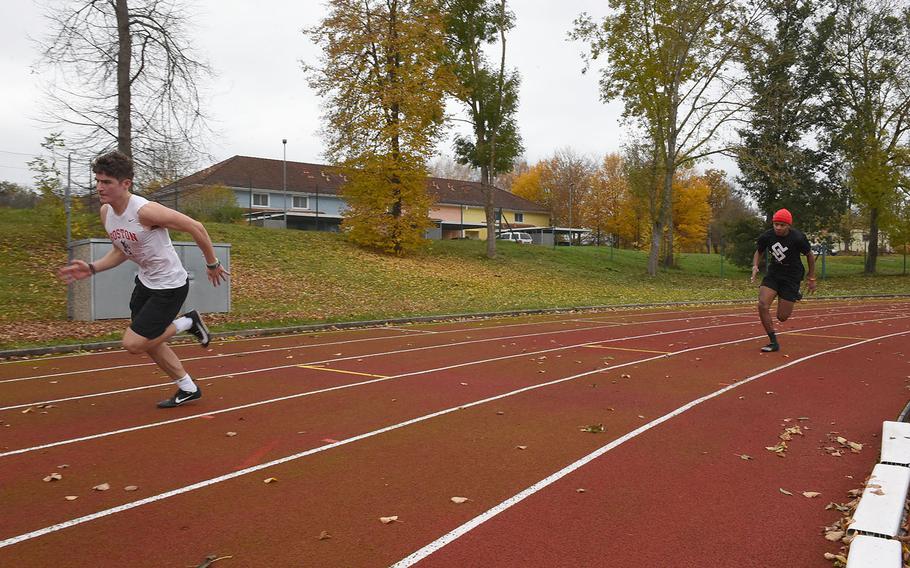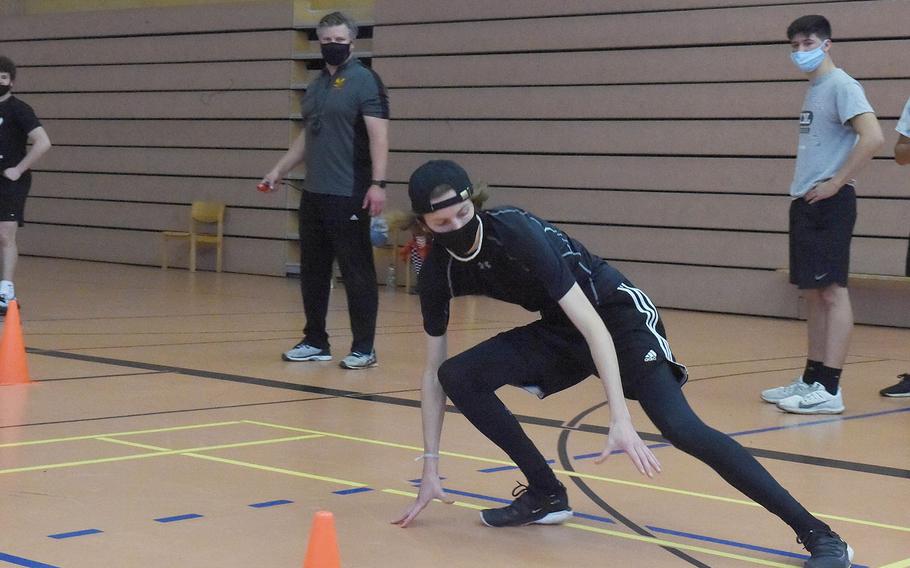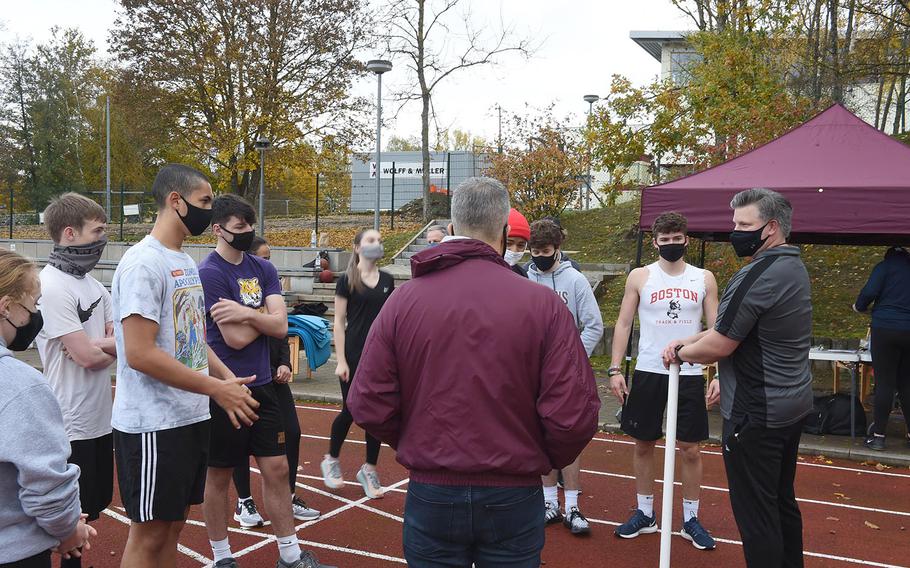 VILSECK, Germany – It might be remembered in future years as one of the strangest DODEA-Europe fall sports seasons in history.
But there were times Saturday that life almost seemed normal for athletes competing in the inaugural championships of the European Athletic Fitness Games. And during a global pandemic, that might have been a victory in itself.
"Today is everything for them. This was hard on everybody to be completely locked down," coach Brian Swenty said. "Now we are able to come down and compete, be together and have a sense of normalcy, which has been great.
"I think it's an opportunity of what it means to overcome adversity and have some hope. I think all of us get a little depressed sometimes with these kinds of things," Swenty said. "This shows we can adapt and overcome and be flexible while having a good time and being safe."
Events included a standing broad jump, kneeling basketball throw, 200-meter sprint, a pro-agility test, pushups, sit-ups, a 3,200-meter team run, and wall sits.
Saturday marked the end of competition for the fall season, with some teams still competing in the fitness games – all on their own on their home courses - as well as virtual cross country meets. Teams might have to wait for the results for a few days, though, as DODEA was still compiling them Monday afternoon. That's also the case with the cheerleading competition that included teams submitting tapes for judges both in Europe and the United States.
The season got off to a jarring start thanks to worries about the spread of the coronavirus. Football and volleyball were both shelved, though volleyball could get revived in the winter season that starts in December – if conditions permit. Cross country events were largely limited to competitions in Germany including a smaller-than-normal finals near Ramstein on Oct. 24. Tennis had an abbreviated season shortened even further when the finals were canceled.
Partly to replace football and volleyball, DODEA-Europe created the fitness games.
Students at Vilseck competed both outdoors and inside a gym Saturday depending on the event. They did so while maintaining social distancing and other measures due to the pandemic.
"This is a good way to get all of our energy out and I enjoy running," sophomore Dakota Reece said.
Teams were given a four-hour window in a three-day period for the finals. Vilseck decided to push it to Saturday – the final day - so parents could watch, Swenty said.
Competitors were excited before and during the competition and some even showed a bit of Halloween spirit.
Junior Aveion Ruffin wore an orange wig during the sit-up portion of the competition to "dress up as something you are not because it is Halloween.
"It boosted morale, made everyone feel good," Ruffin said. "If everybody is feeling good, [that means] we do good and win Euros – go Vilseck!"
Johnson.Immanuel@stripes.com Twitter: Manny_Stripes