S&S Players of the Year: Pacific football
Coleman, McDonald formed unstoppable backfield
by
Dave Ornauer
November 29, 2010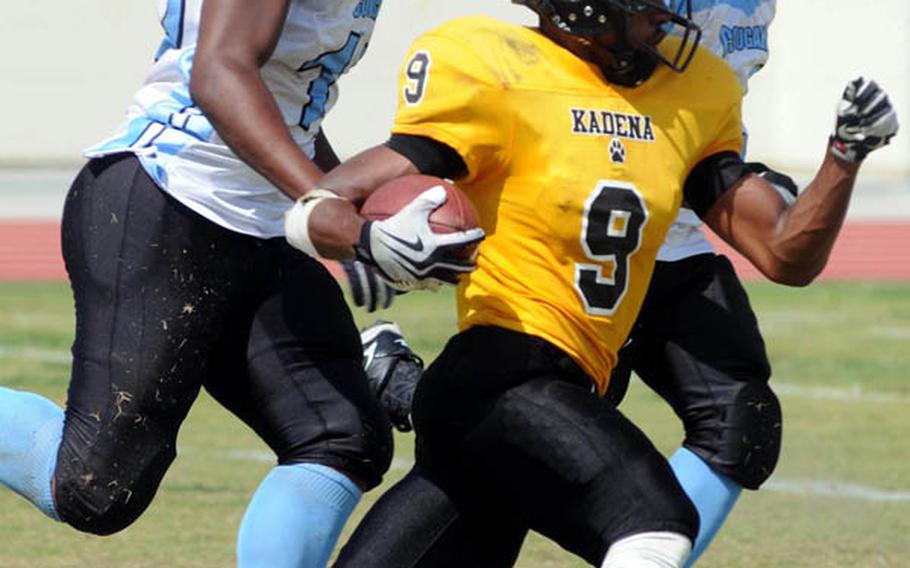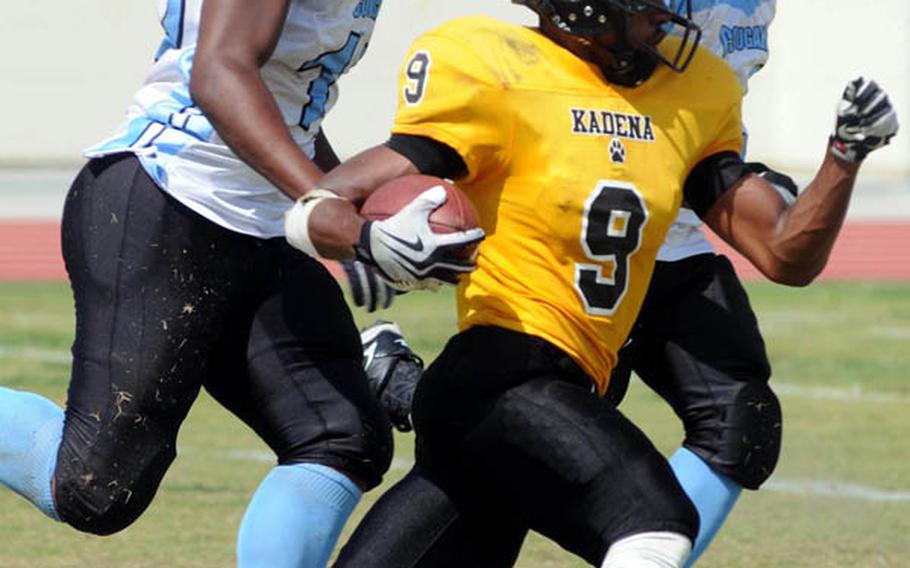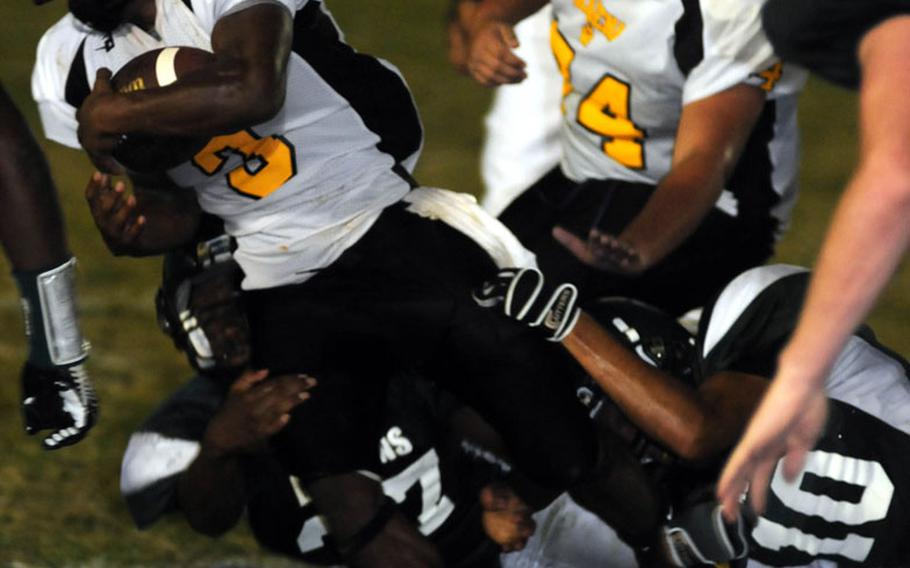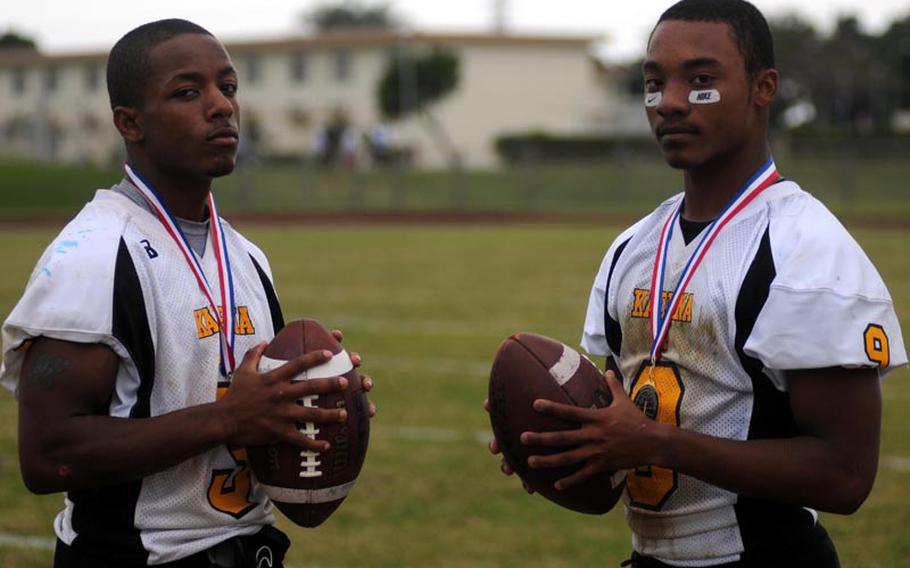 KADENA AIR BASE, Okinawa – It wasn't so much their speed, individual statistics, playing big despite being so small, nor Kadena capping two straight unbeaten seasons with Far East Division I titles while they toiled in the Panthers' backfield.
It was how Shariff Coleman and Thomas McDonald ran, one opposing coach said - explosiveness that created matchup problems for defenses throughout the region - and an ability to maintain speed whether going straight ahead, laterally or while cutting.
"They're both great backs," Seoul American coach Billy Ratcliff said. "Their lateral quickness. Their ability to cut and be at full speed on the cuts. You don't normally see high school kids do that. Whoever coached them should pat themselves on the back."
Ratcliff should know; his Falcons took a pair of beatings by a combined 111-0 in the just-completed 2010 season: a 57-0 drubbing in Kadena's season opener on Sept. 3 and a 54-0 pounding in the Division I semifinal on Nov. 6 at nearby Camp Foster.
In the former, the 5-foot-4-inch Coleman gained 139 yards and two touchdowns on just eight carries and the 5-5 McDonald 144 yards and three scores on nine attempts. In the latter, Coleman rushed 15 times for 156 yards and two scores and McDonald five for 55 and two touchdowns.
That was part of Kadena's perfect 9-0 season, including a 50-23 win over Yokota in the Nov. 12 Division I title game. McDonald finished with 1,033 yards and 19 touchdowns on 99 carries and Coleman 1,148 yards and 14 scores on 110 tries.
Together, they share Stars and Stripes' first Pacific high school football Player of the Year honors for the 2010 season.
"We were blessed with those guys," Kadena's fifth-year coach Sergio Mendoza said. "Beyond any doubt, they're the two best backs I've seen at Kadena High School."
No tandem on Mendoza's watch has ever combined for 4,018 yards and 69 touchdowns as had McDonald and Coleman.
While Ratcliff and others marveled at their breakaway speed, Mendoza credited the success of the duo called "Speed Inc." to sheer hard work.
"What's really impressive about them is their work ethic," Mendoza said, adding that they were front and center leading their teammates into off-season conditioning and workouts, sometimes held in the dead of Okinawa's summer heat.
"They were serious about it all," Mendoza said. "They did some amazing things while they were here. To have two backs who could go like that; and you couldn't key on either one. They have great football speed."
They also have explosive track speed, Mendoza said. He coaches track and field, and McDonald and Coleman are expected to run short sprints and relays for the Panthers starting in March.
"That will be nice," Mendoza said.
---
---
---
---