Coaching changes leave wrestling in state of flux
by
Dave Ornauer
December 10, 2010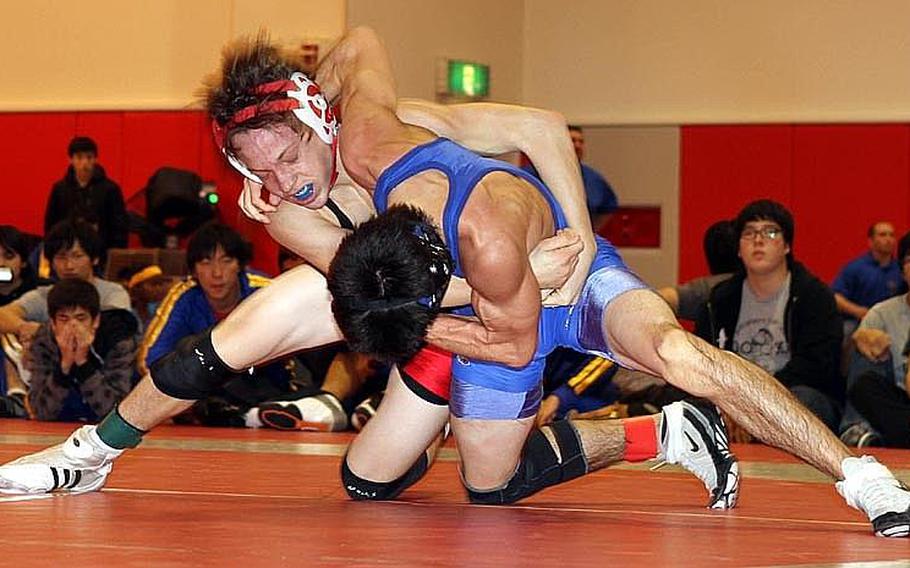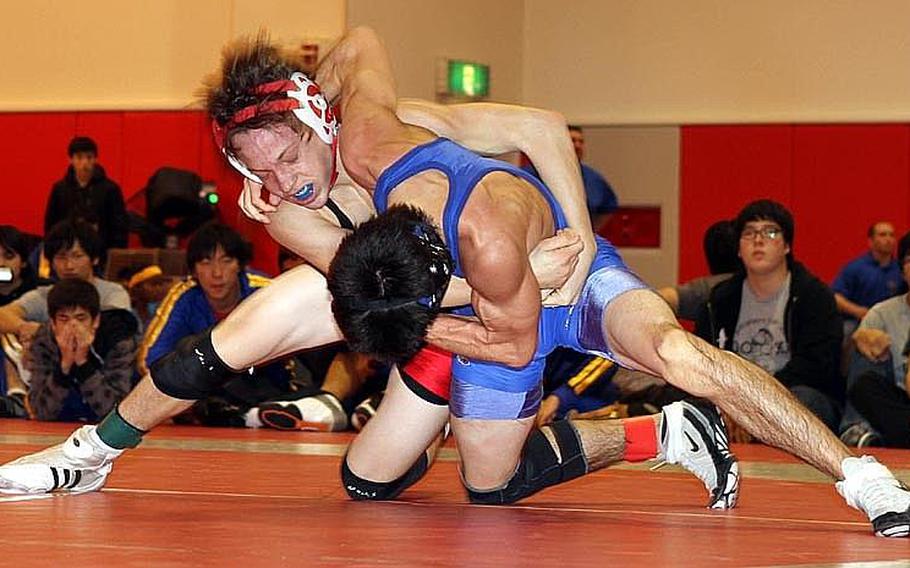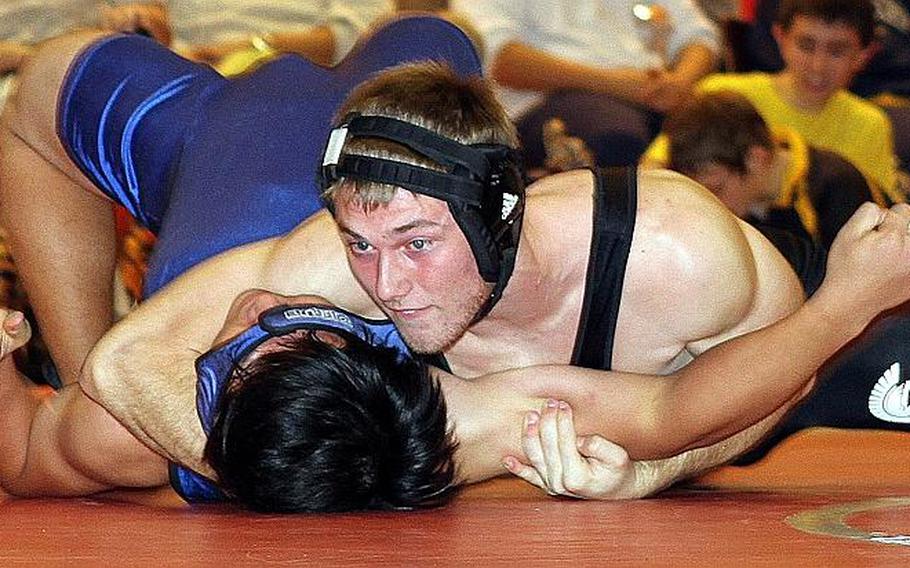 CAMP FOSTER, Okinawa – Between them, Kubasaki and Kadena wrestling lay claim to 27 total Far East Division I Tournament titles, the most owned by one district in the entire Pacific region.
One of those programs' hallmarks has been coaching continuity. From 1987 to two years ago, Kubasaki had just two coaches, Jeff Pellaton and Terry Chumley, who won a combined 16 titles. Since 1996, Steve Schrock coached six Far East team champion teams in 12 seasons at Kadena.
But now, for the first time since 1987, the coaching posts change hands simultaneously – two of seven such moves throughout the Pacific as coaching posts have begun to resemble a game of musical chairs.
"It's a lot of changeover," said Jack Elliott, who has assumed Schrock's post after serving as his assistant last season. "So, you could see very different programs coming from traditional schools that have a lot of history. And not knowing what you're going to see."
His Panthers reign as three-time defending Far East dual-meet team champions. Rather than make substantial change, Elliott says he plans to stick for the most part with what has made Kadena successful.
"I'm going to perpetuate some of the things and bringing some of my own flavor to it," Elliott said. "A lot of things we do in practice will be similar but with some tweaking here and there."
Ron Geist takes over a Kubasaki program that has seen three coaches in three years. Having seen what made the Dragons successful over time, Geist is bringing the Pellaton-Chumley template that led to all those Far East titles and 81 individual gold medals.
"We're getting back to the way it used to be," said senior 141-pounder Jon Goddard. "The way we warm up, how we practice, our conditioning and the type of moves that we drill during practice."
Helping reinforce that are three former Kubasaki wrestlers who matriculated under Pellaton and Chumley: Cody Allen, Jack Miller and former two-time Far East champion Bobby Duncan.
Experience, Goddard said, should help the pendulum swing back into Kubasaki's corner after several years of Panther domination.
"Every person on our varsity squad has wrestled before, not like last year, when we had three rookies who had never wrestled," he said. "This year, we have every weight class filled with somebody who's actually wrestled."
Is the fact that Kubasaki edged Kadena in two preseason dual meets by scores of 31-29 and 33-28 an indicator? "Definitely," Goddard said.
Elsewhere, five other programs welcome new coaches.
Pete Soto at E.J. King replaces Tom Wright. David Dufour steps in for David Hemmer at Osan American. Luke Spencer and Kevin Jackson take over from Bill Riggs at Daegu American.
Two new-old coaches return to their former posts. Julian Harden takes over for Chris Dickinson at Seoul American and will coach for an 18th season. Richard Huffer, who coached one year for Nile C. Kinnick three years ago, is back at the Red Devils' helm.
For the first time since 2004, international schools will be welcomed back to Far East Tournament competition.
Former Far East regulars St. Mary's International (six Far East titles), American School In Japan (four) and Christian Academy Japan expressed interest in attending Far East, scheduled for Feb. 14-17 at Camp Humphreys, South Korea. "We're looking forward to it," CAJ coach Adam Carlson said.
A pair of two-time Far East champions return this season, 108-pounder Marcus Boehler of Nile C. Kinnick - he'll wrestle at 122 pounds this season - and 168-pounder Michael Spencer of Zama American, which this year drops down to Division II.
The return of international schools to the Far East fold may signal the start of a rivalry between Boehler and St. Mary's Kelly Langley, who sat out last year but returned to the mat for his senior season.
In Saturday's preseason tournament, Langley scored a hotly contested decision over Boehler. The two might wrestle each other again at least four more times prior to Far East.
Another story line is Zama senior Yurie Tanaka, a 108-pound female wrestler who's won her first four bouts of the season - all by pin.