Closure of London Central will bring end to unique bonding experience
---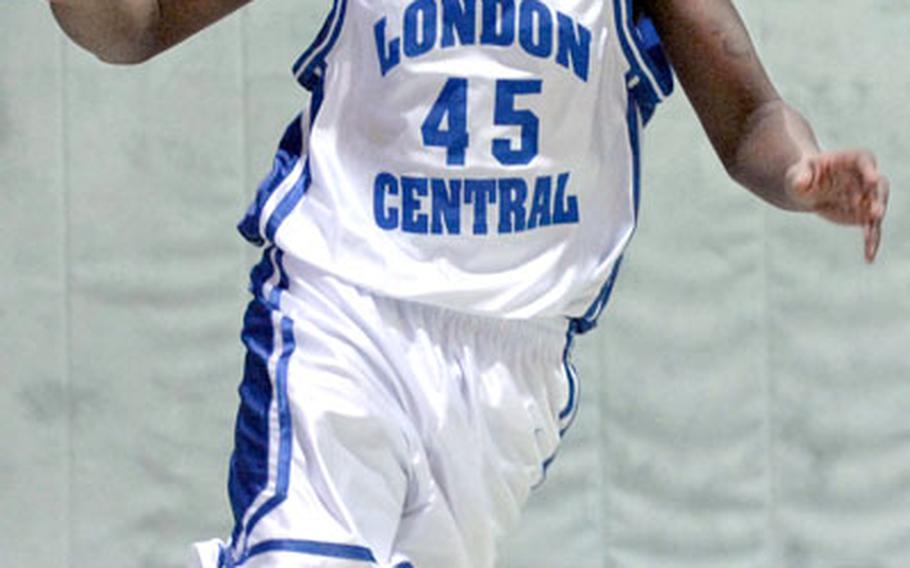 Whatever else happens to teenagers when they leave home at age 14, adolescents such as London Central seniors Dee Marbury and Hugh Borchers, four-year dorm students both, become closer to their teammates than they would anywhere else.
"The bottom line," London Central basketball and wrestling coach Fredo Ontiveros said by telephone last week, "is that the dormitory gives kids a bond they wouldn't have otherwise. They're together 24 hours a day, 180 days a year. That won't happen at any other school."
And it won't happen again in DODDS-Europe: London Central is scheduled for closure in June. Since the school system has no plans to establish a residential school at any other location, Europe will lose the kind of identity Marbury says the Bobcats enjoy.
"It's a stronger team feeling," Marbury, an all-conference linebacker and two-time All-Europe basketball player, said by telephone. "Being together all the time, we're like a family."
Borchers, who placed fourth in Europe last February as a wrestler and 13th in the European small-schools cross country meet in October, found the personal touch dorm living delivers made him a better wrestler.
"I came out for wrestling my freshman year," Borchers said, "and I wasn't really sure that's what I wanted to do. But [three-time European champion] Jonathan Scott and 'Coach O' started helping me and I started getting better. I owe both of them for where I am today."
Borchers, who hopes to attend the Naval Academy, cited advantages dorm living provides the athlete.
"I definitely study a lot more than I would at home," he said. "We're required to be in study hall from 8-9:30 every night. I'm also involved in Model U.N., student government and Junior ROTC. You get to know everyone."
Ontiveros agreed.
"They're a tight-knit group," said Ontiveros, who formerly coached Marbury in football. "The basketball players, for instance, play together all the time — every day after school and then until they get thrown out of the gym at 8 o'clock."
All that bonding hasn't necessarily made Marbury a better athlete than he might have been had there been a high school in the Garmisch community where his father is assigned to the NATO School, he said.
"I'd have been better at home," said Marbury, who's managed double-doubles in half of the four games he's played this season. "My dad would have pushed me harder."
Borchers, on the other hand, used his time away from home to jump-start his wrestling career, concentrating on extra training and conditioning.
"Hugh works," Ontiveros said. "He got fourth in Europe because being in the dorm allowed him to get together with a British freestyle club whenever he had the time."
When Borchers and Marbury test the college-life waters this fall, they'll have experience working for them, Marbury said.
"It's really prepared me for college," Marbury said. "You have to do a lot more for yourself. It's taught me lots of things about life."
Borchers, too, savored his dormitory experience.
"It's been pretty great," said Borchers, a 119-pounder whose father is stationed at La Maddelena, Sardinia. "The school takes care of everything — meals, transportation home, trips into town. We do everything together."
---
---
---
---