DODDS Pacific girls basketball
Change in pace in multiple ways at Daegu
by
Dave Ornauer
December 5, 2013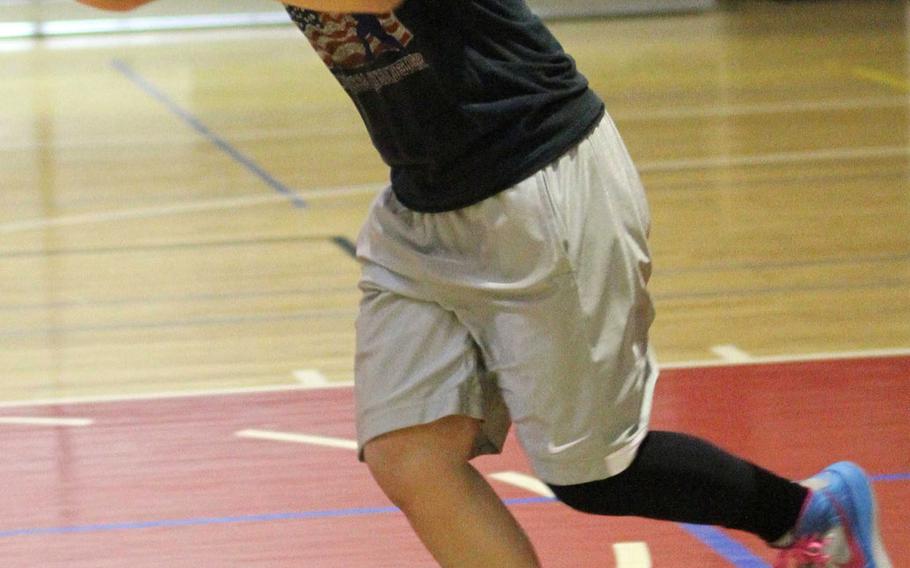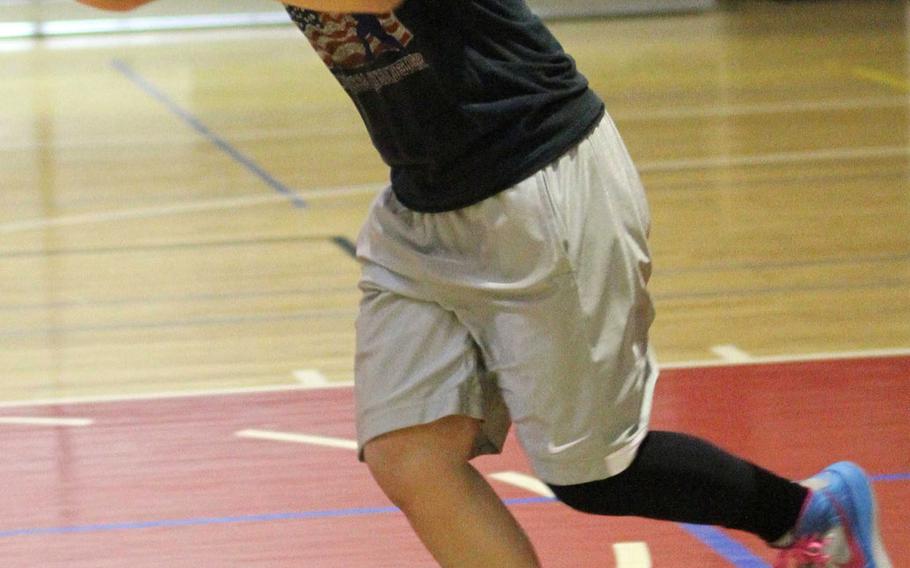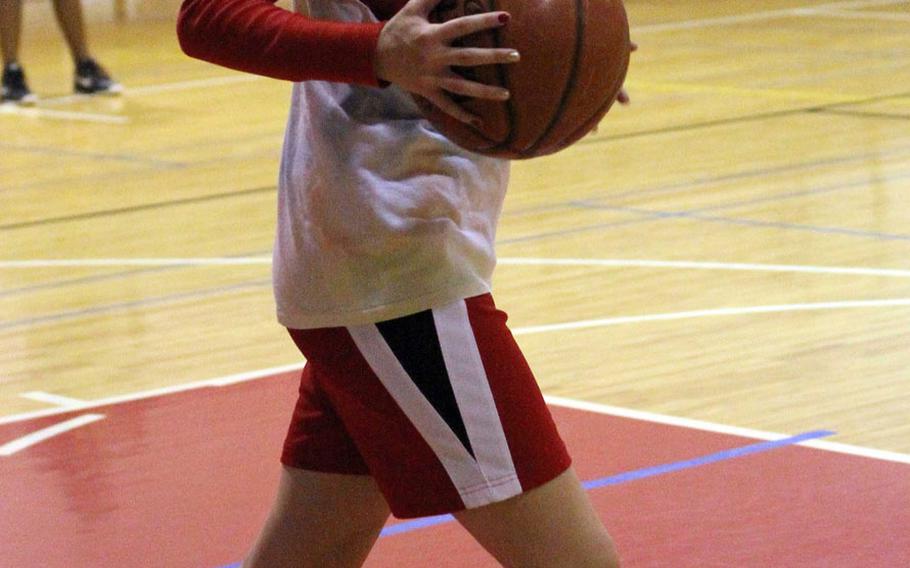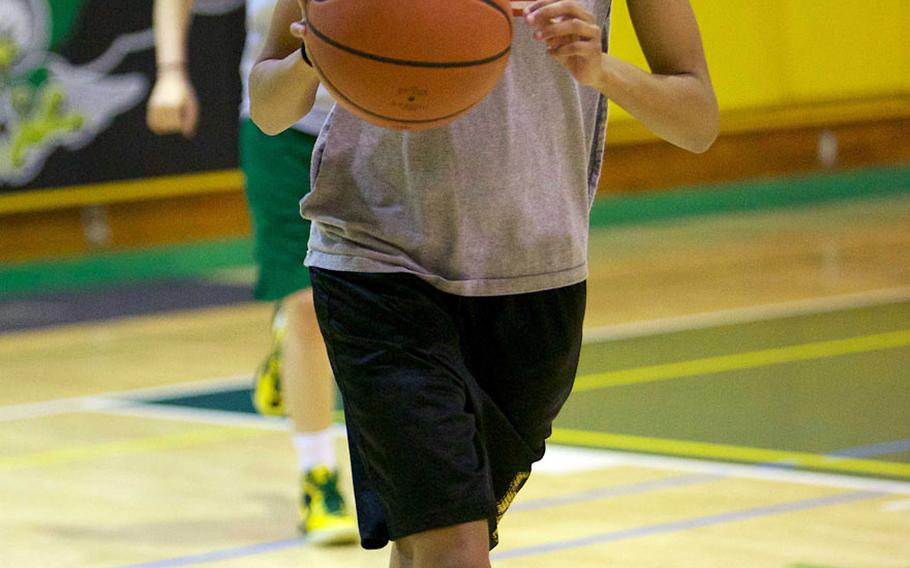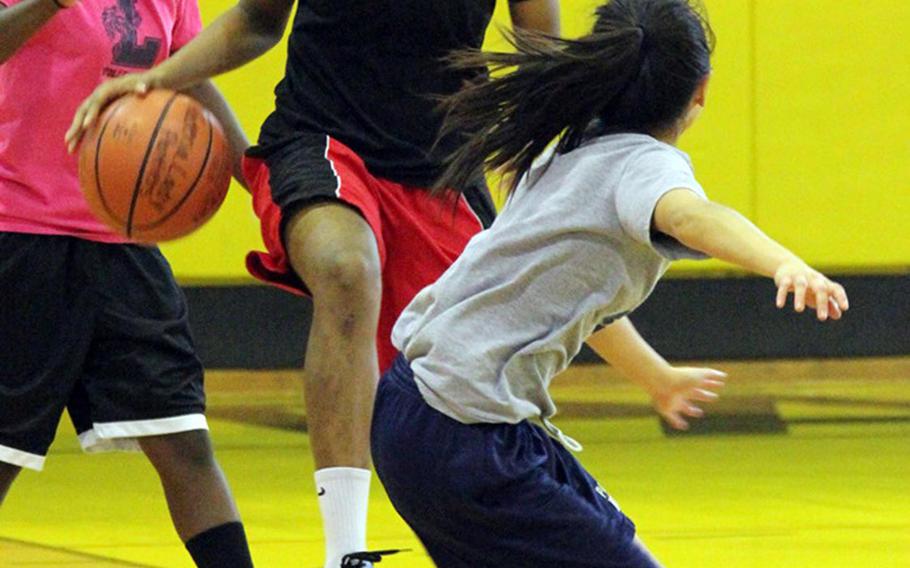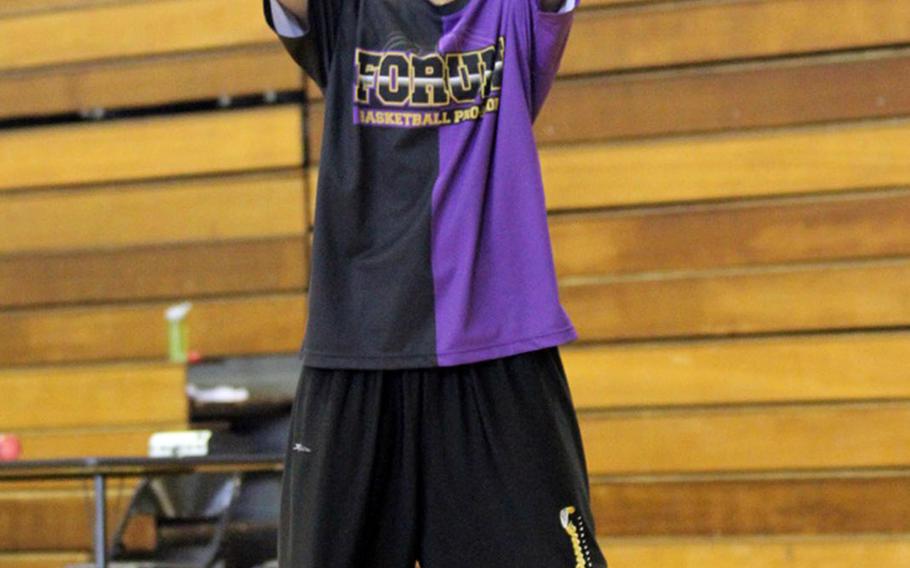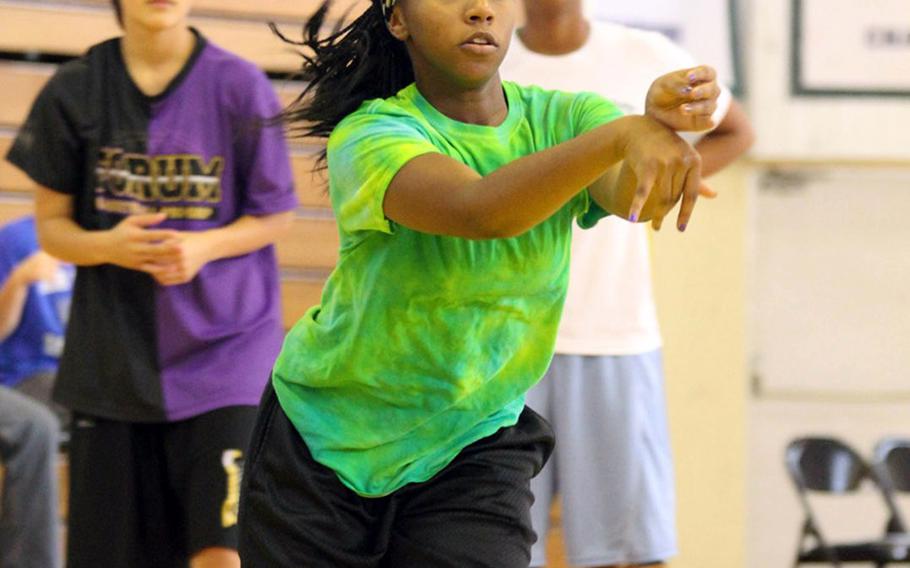 It can be tough enough to coach one varsity basketball team. But two? That's a different, more challenging ball of wax.
That's Phillip Loyd's lot this year. Not only is he in his eighth year of coaching Daegu's boys team, he's now coaching the girls as well.
"Physically, endurance-wise, it took awhile to get used to, but now I'm in the groove," Loyd said of the grind of four hours of running practices, one team followed by the other.
"You want to make sure you give both teams some quality time, not saving yourself for the other. You have to give effort to both teams."
Loyd and Daegu's administration made a mutual agreement to have him coach both teams, since nobody was available at the time tryouts began to coach the girls.
Making it easier is the fact that the Warriors girls are a seasoned group of athletes, including seniors Lari Robertson and Rachel Wyche, most of whom go from volleyball to basketball to soccer.
Thus, Loyd has them playing an up-tempo style, suited, he says, to their athleticism. "So far, it seems to be working," Loyd said of a team that began the season 3-0; the boys are 2-1 entering the weekend.
From the first through sixth players, "they can handle the ball. The girls are more of a transition team. I have some good athletes, so it's easy for me to take them into an open transition. The girls wanted to try something different," Loyd said.
The boys and girls teams play at the same location on the same date in the regular season. But what about during the Far East Division II Tournaments, with the girls at Daegu and the boys at Matthew C. Perry?
Likely, the school will tap athletics director Ken Walter, who coached the girls to the D-II title two years ago. "He's a champion coach. It's not as drastic as it seems," Loyd said.
The Warriors loom as an early favorite for the D-II title. Graduation and transfers hit many of the other D-II teams hard. Matthew C. Perry, in particular, must replace the 21 points and 15 rebounds that senior Courtney Beall brought to the court.
Senior-laden Kubasaki could make some noise at the D-I level, with longtime coach Robert Driggs coming out of retirement for his 19th season. The team has gone 35-142 since he stepped down after 2009.
"We've got a little size, a little speed and some athletic ability," Driggs said of a team featuring seniors Marilyn Rodriguez, Sydney Johnson, Naomi Yocum and Ameyna Jackson. Driggs has won four D-I titles, something Kubasaki has not done since 2004 – the last time Driggs was called out of retirement.
Though Kadena got hit hard by transfers, it welcomes a third Vaughan sister, freshman Linda, likely to start at point. The Panthers also bring back a junior core led by veterans Alicia Vaughan and Jasmine Rhodes, whom Driggs calls one of the most complete players in the Pacific.
"She does everything but sell popcorn," he said.
Seoul American, four years removed from its last D-I title, also got hit by graduation (Mecca Perkins, Jasmine Thomas, Hannah Nelson), leaving the Falcons with little height. "We're going to change the way we do business," coach Jesse Smith said of going up-tempo.
And from D-I champion, Nile C. Kinnick has entered full rebuild mode, with junior guard Alyshia Allison the only returner.