Champ Klitschko all business during training exhibition
by
Steve Mraz
December 11, 2008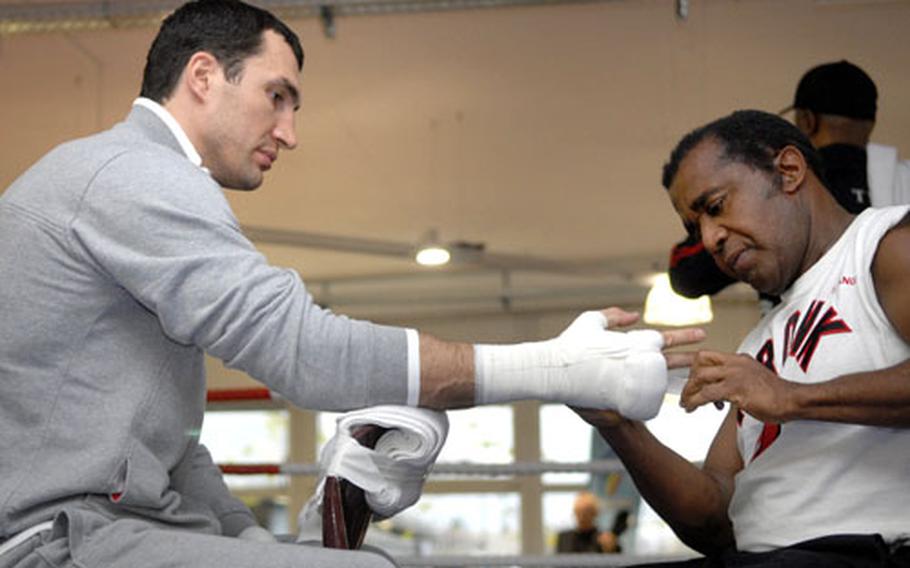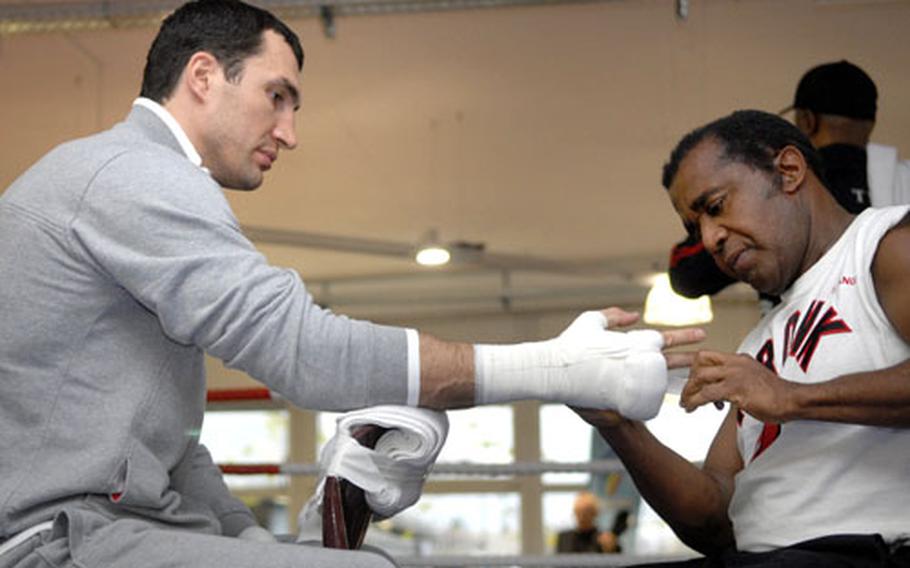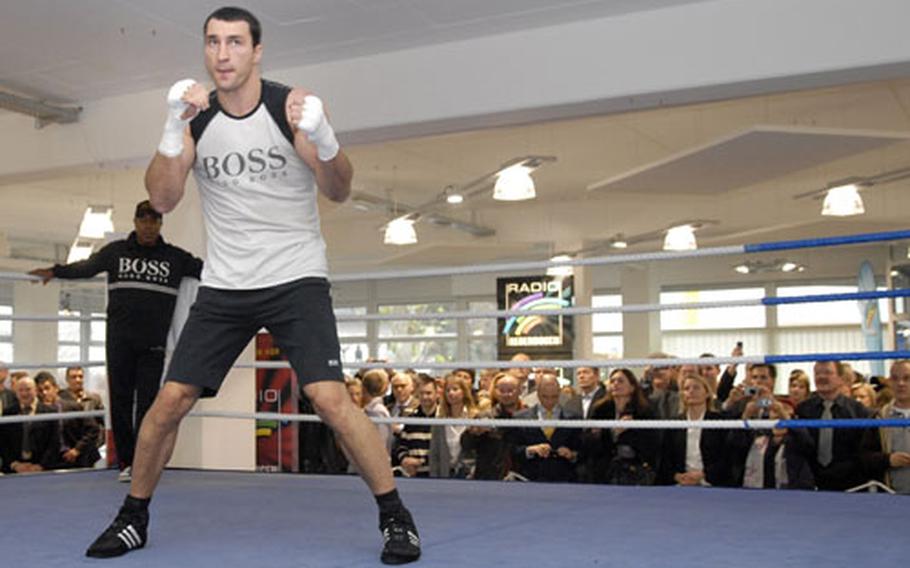 HEIDELBERG, Germany — Wladimir Klitschko is the world heavyweight champion, but when he stepped into the boxing ring for a training demonstration during a Wednesday afternoon press event, he didn't look all that big.
Maybe it was because the 6-foot-6 boxer was showing his moves in an elevated ring in a Mercedes-Benz showroom under a low ceiling. Known as "Dr. Steelhammer," Klitschko didn't look that massive and intimidating until he took off his gray sweat suit to reveal his bulging muscles. Then he looked downright scary.
He appeared even more imposing once he started pounding his gloved fists into the hand pads held up by a much smaller trainer.
About 15 minutes earlier, Klitschko's underdog opponent, Hasim Rahman, held a training session in the same ring, grunting loudly with every punch.
When it was Klitschko's turn, the champ, who has 45 knockouts in 54 fights, didn't utter a sound as he wailed on his trainer's hand pads. Klitschko was all about business, and with his International Boxing Federation, World Boxing Organization and International Boxing Organization heavyweight titles on the line, there's little wonder why.
Mistaken identity: Riddick Bowe took to the ring first Wednesday afternoon. After the former heavyweight champ shadow-boxed for the cameras, Rahman, 36, stepped inside the ropes to do his thing. Rahman was selected to fight Klitschko after Alexander Povetkin of Russia suffered an ankle injury during training.
Before Klitschko took his turn before the press, he posed for photos with Rahman, Bowe and a young German man who didn't look like a boxer. Wondering if this mystery man was Bowe's relatively unknown opponent, reporters started talking among themselves. If this was the guy Bowe was to fight, the bout would be over before it began. That surely couldn't be Bowe's opponent, could it? Thankfully, the press was informed that the German man was Oliver Roggisch, a famous handball player.
Thinking big: Rahman's handlers know their fighter is going in as an underdog to Klitschko. But that hasn't stopped them from thinking big and being confident.
"We know (Klitschko)'s the No. 1 guy," Rahman's manager Steve Nelson said. "We expect that this ranking may change Saturday night."
We'll find out in a few days if the power of positive thinking works for Rahman.
---
---
---