Far East softball
Can Kadena make it four in a row?
by
Dave Ornauer
May 11, 2017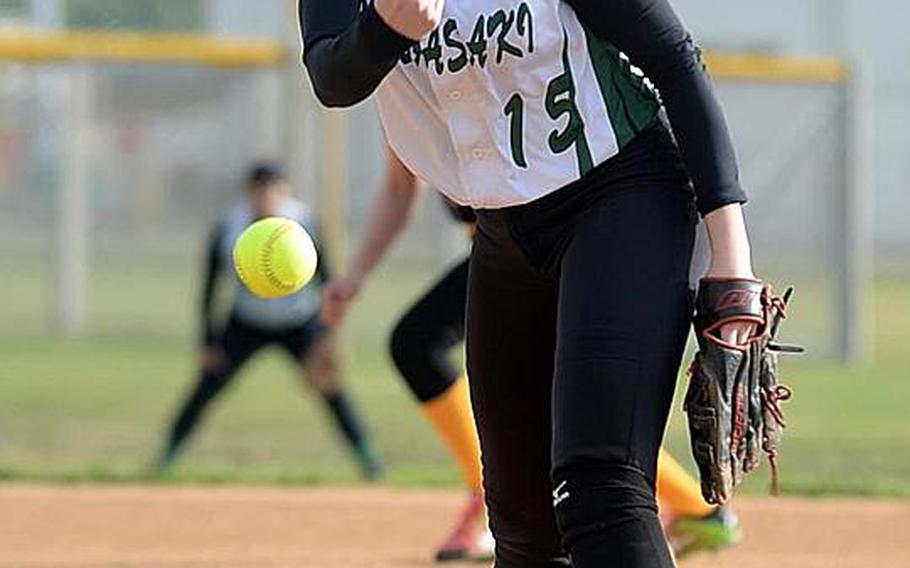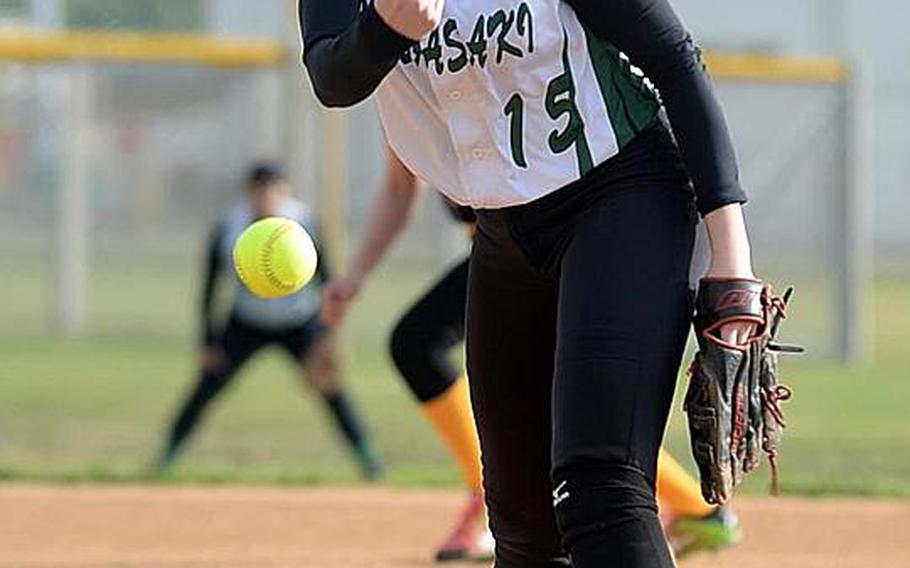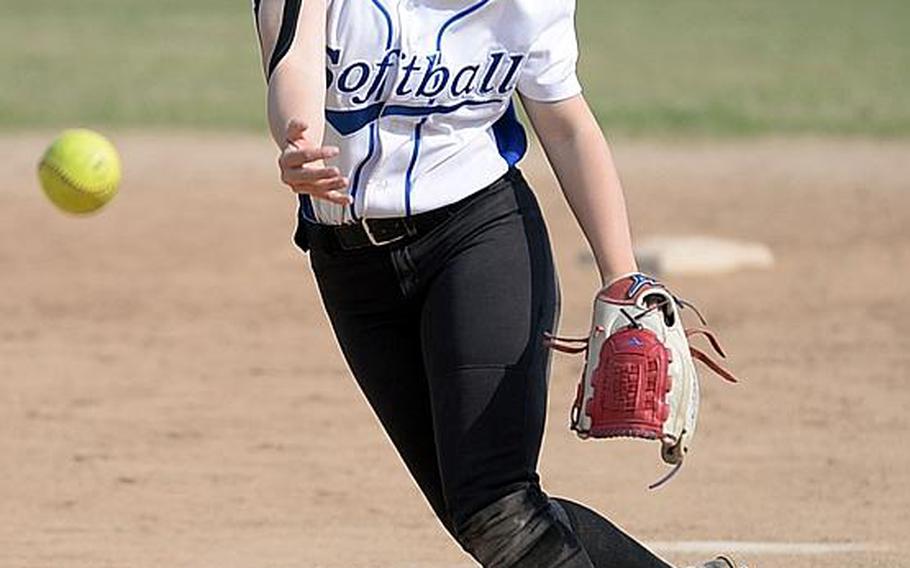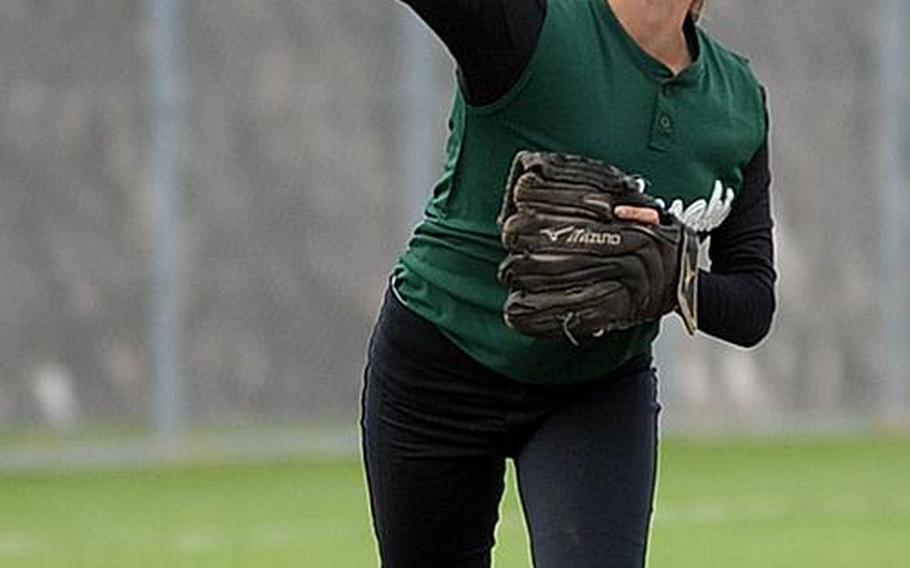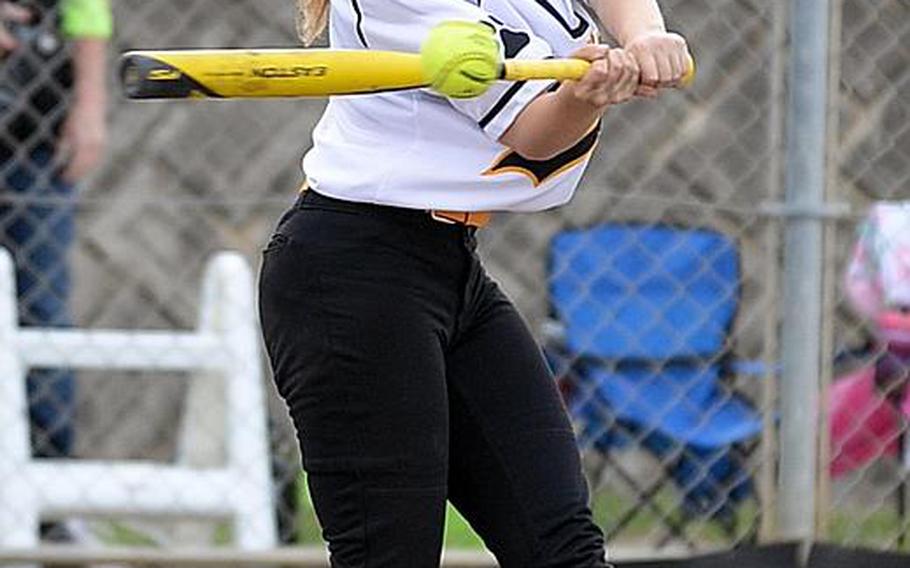 KADENA AIR BASE, Okinawa – Bryana Alexander has been down this road be-fore, chasing a repeat championship on the softball diamond.
But the senior infielder and her Kadena teammates might find the battle for another Far East Division I title tougher than in past years.
That appears to be the prevailing attitude among the teams expected to give the Panthers a tussle as they go for a fourth straight D-I title. Kadena captured its 15th straight Okinawa title last week, but the team it vanquished, Kubasaki, is primed to give chase along with Korea cham-pion Seoul American, DODEA-Japan champion Nile C. Kinnick and perennial Kanto Plain contender American School In Japan.
"You just try to win these games, go through it all and get that fourth banner," said Alexander, part of a Kadena team with its first new head coach in six years, Tom Bell, and just three returning starters. "It's a whole new team, a whole new coaching staff."
And Kadena has spent much of the season on the comeback trail. The Panthers lost the first two games of the regular-season series with Kubasaki and won the last three, rallying from an 8-0 deficit in the series clincher last Friday.
"That's the way it's been all year," Bell said. "I never thought it would be easy. You have to work."
Bell has spent the season filling the gaps left by transfers and gradua-tions, and has emphasized with his players to not get down when things are not going right.
"As long as we don't get it in our heads, as long as we have a short-term memory, get back to basics, we can hang with anybody," Bell said. "This is my 10th week with the girls. I have all the faith in them."
A revamped Panthers pitching staff led by Lauren Erp is bolstered by a lineup of veterans Alexander, Briana Wilson and Yasmine Doss.
Each of the five teams in the field has its strengths and weaknesses.
"Anybody can be beaten on any given day," Kubasaki's longtime coach Stephanie Davis said. She recalled a weekend trip the Dragons took to ASIJ and how the home team won all four games, twice in the final at-bat.
"You have to go out and play hard from the first pitch to the last," Da-vis said. "That's why we play the games on the field. Whoever makes the least amount of errors and who has the best chemistry."
Kubasaki had its share of graduations and transfers, but returns perhaps the best pair of pitchers in the division, seniors Reaven East and Leah Bebout.
Seoul American counters with freshman Kendall Winn, a right-hander who transferred from Virginia and has gone unbeaten this season, but mostly against Division II competition. Another freshman, Mariah Wimberly, an-chors Kinnick's staff, while senior Allie Rogers is ASIJ's ace.
The Division I tournament returns to Kadena for the first time since 2011 and features a combined round-robin and single-elimination format. Meanwhile, the Division II tournament returns to Naval Air Facility Atsugi in Japan for the first time since 2014. It features a triple-elimination format that guarantees the eight teams at least four games over three days.
While Yokota is chasing its third straight D-II title, the Panthers might find a rough road as well.
E.J. King took second in the DODEA-Japan tournament, Robert D. Edgren features returning Most Outstanding Player Brittany Crown, Zama's cor-nerstone is senior slugger and right-handed ace Ally Chiarenza.
Out of Korea, Humphreys has won three of its last five games after a winless start, while Osan rides the right arm and bat of senior Aly Eit-land. Daegu's attack is fueled by freshman first baseman Kennedi Wil-liams.
"This year, it's very balanced," said coach McKinzy Best of the Cobras, who bring veteran Shiona Lonesky and newcomer Julianna Betancourt to the mound.
"Everybody's good. It depends on pitching arms, how deep people go into games. It's anybody's ballgame. Every team is scary."
Twitter: @ornauer_stripes