Far East boys DII soccer
CAJ romps to first DII title in 15 years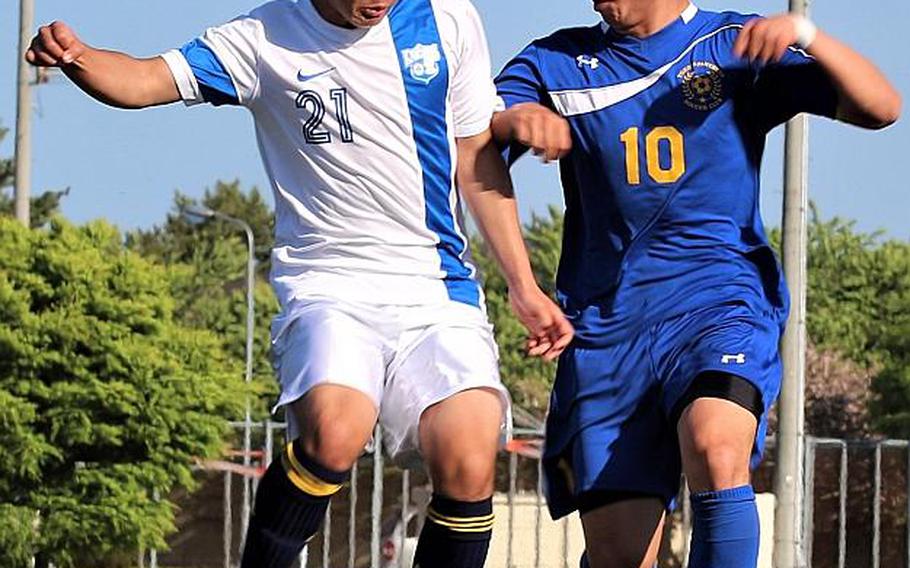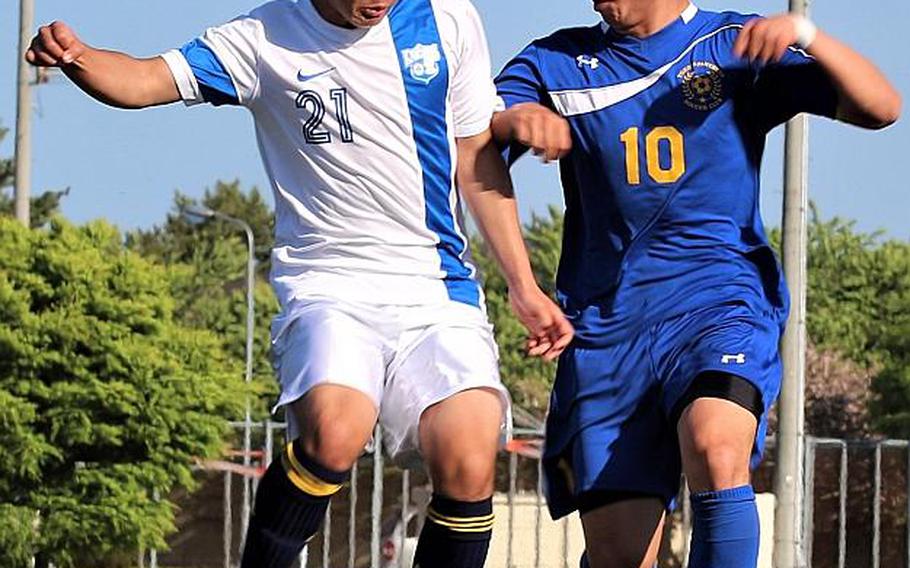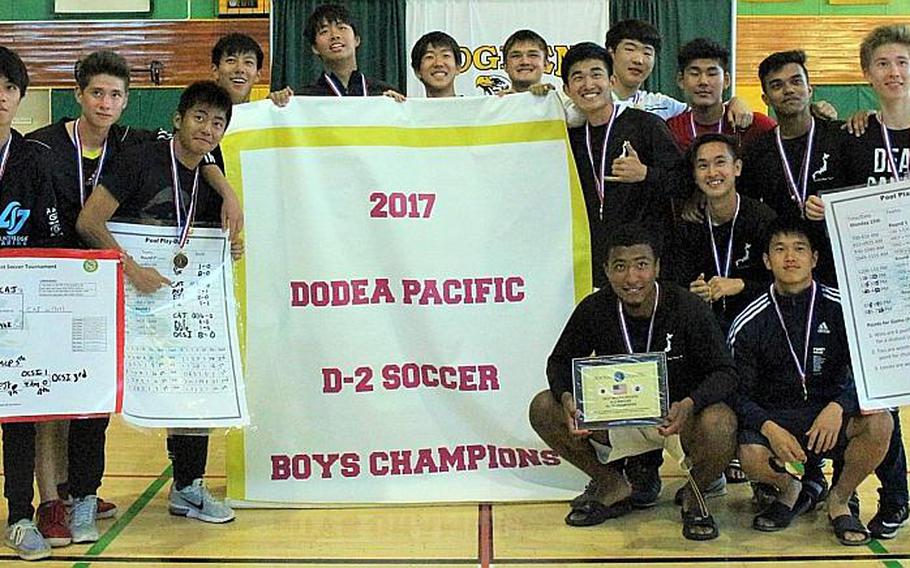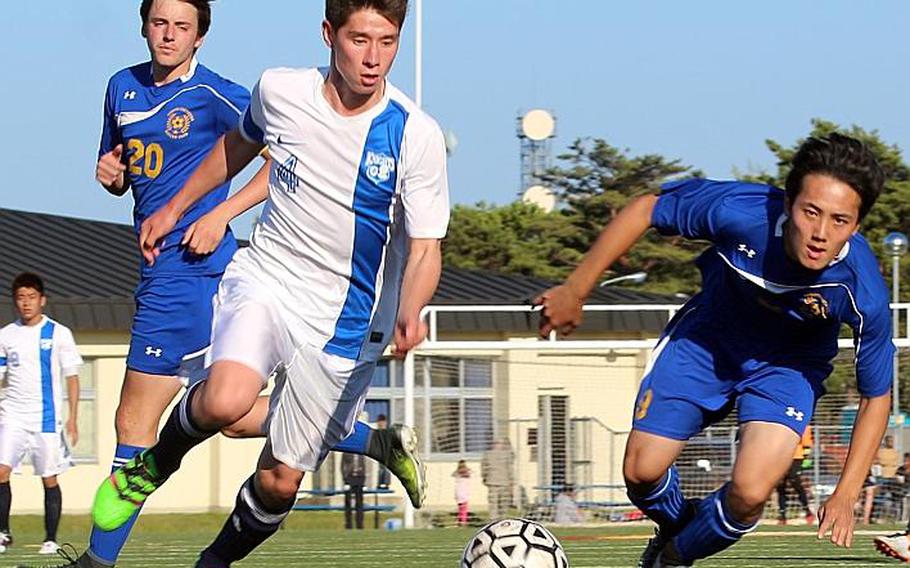 MISAWA AIR BASE, Japan – Stephen Hall has been affiliated with Christian Academy Japan as a student, teacher and coach dating back to the 1970s.
He played and coached basketball and other sports there, but never won a DODEA-Pacific Far East Tournament title until Thursday.
In his first try as Knights soccer coach in CAJ's first year as a Division II school (since 2002), Hall took over a team loaded with firepower. Enough to outscore opponents 63-1 over four days. And land CAJ its first Far East boys small-schools soccer crown since winning it in 2002.
Led by Most Valuable Player Lawrence Yamaguchi, the Knights overwhelmed their foes, getting two goals from him and three more from Angus Holmes in Thursday's final. CAJ raced ahead 7-0 at halftime and cruised past Yokota by the same score.
"I wasn't surprised that we made it to the final, but I was surprised that we scored as many goals as we did; that, I did not expect," Hall said.
Others did see it coming, particularly Mark Lange, who coached Matthew C. Perry to five straight D-II titles before this year's tournament. His Samurai got bounced 1-0 by Okinawa Christian on Wednesday, and from that point Lange saw the Knights as favorites.
"Heck, they are scoring at will almost," Lange said.
CAJ scored in double figures in three consecutive matches. Their lowest goal total of the tournament came in a 2-0 win Monday over Daegu.
The Knights won the 2002 D-II title in their first try, then moved to the large-schools level and won four D-I titles, in 2005, 2007, 2009 and 2012, before returning to the small-schools level this school year.
Yamaguchi and another of the Knights' core players, Hosanna Fukuzawa, were augmented by new arrivals Angus and Jacky Holmes. The freshman and sophomore combined with the holdovers to form the "heart and soul" of the team, Hall said, and "they kept the guys going."
Hall said he figured Yokota, Perry and perhaps Okinawa Christian – which the Knights pounded 9-0 in the semifinals – would give CAJ its biggest challenge, "but with the group we had, I knew we would have a good chance" at winning the title. CAJ went 12-0-1 this season.