Home Team
Burkes have Zama tennis staging a rally
by
Dave Ornauer
November 2, 2011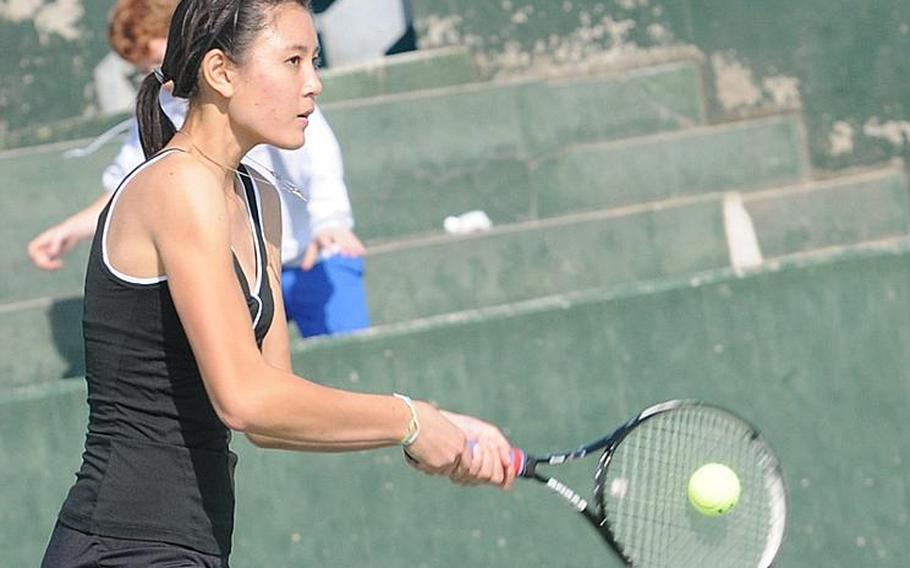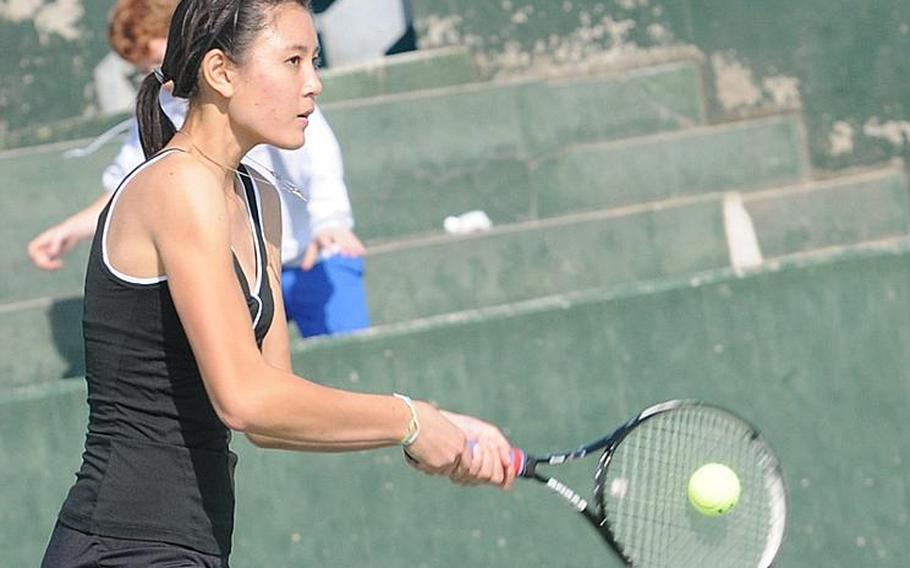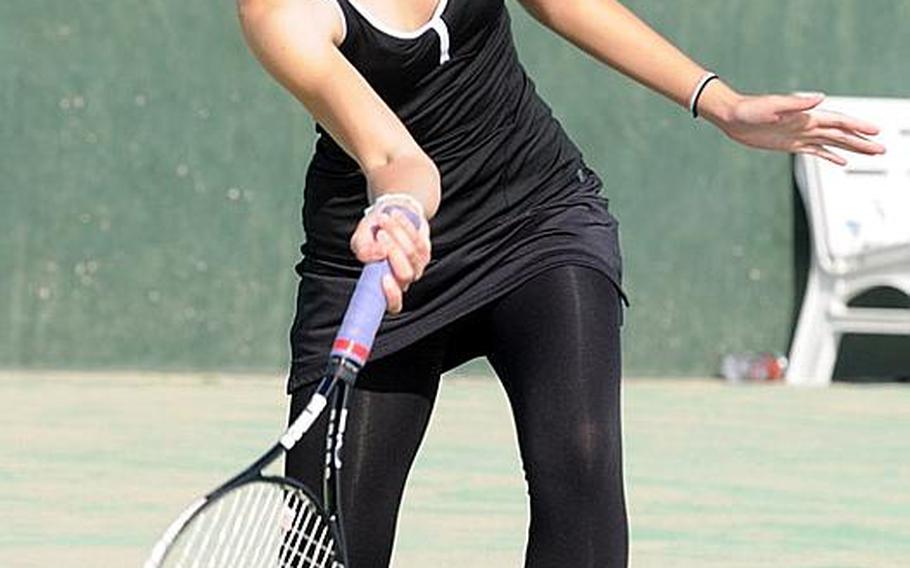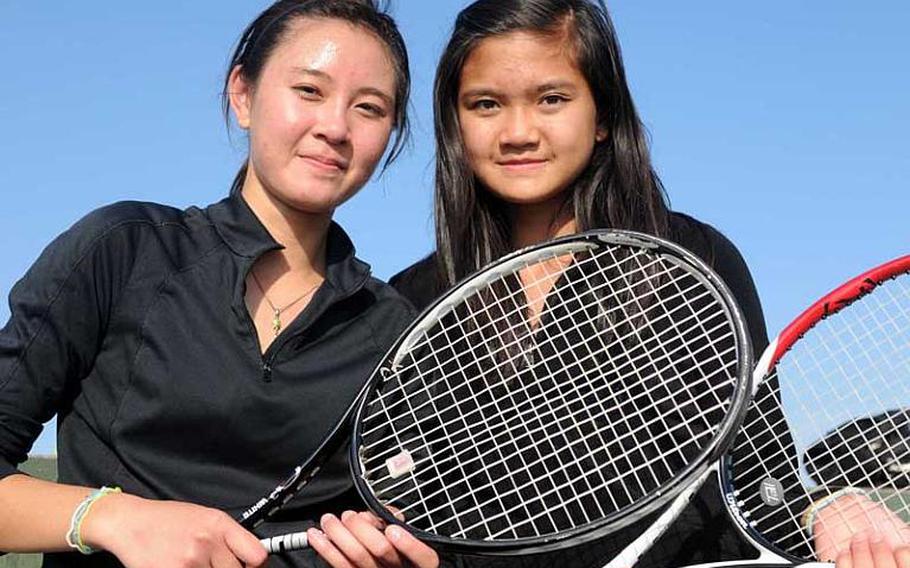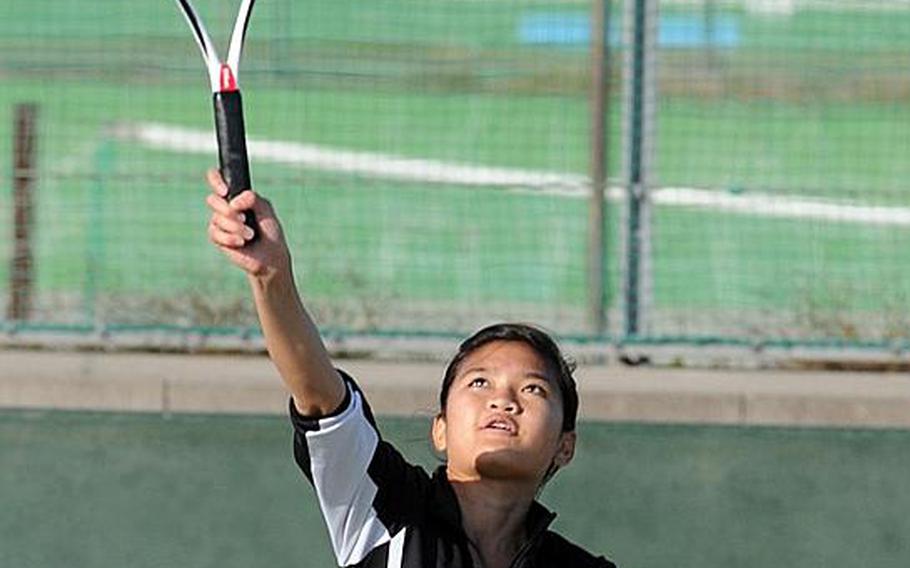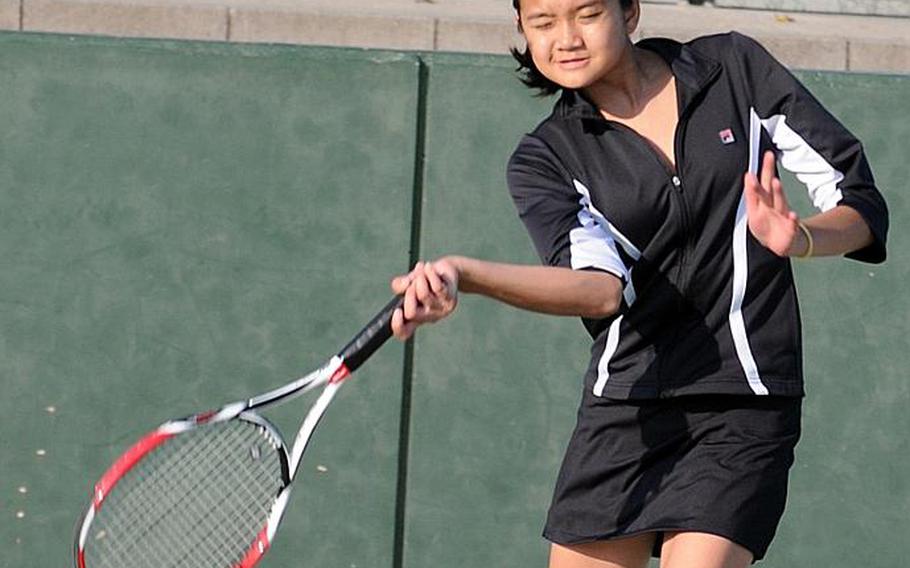 SHIRAKO, Chiba Prefecture, Japan — They cut their teeth on tennis when the older sister was 10 and the younger 7 while living in Savannah, Ga. Gradually, their skills developed to where they played on junior regional traveling teams before moving to Camp Zama last spring.
But senior Tia Burke and sophomore Natalie Burke bring far more than a good skills set to Zama American's previously downtrodden tennis team.
They bring a tennis mom, Bee, who imparts wisdom on Tia and Natalie's teammates. The dad, Timothy, a chief warrant officer fifth class who feels more at home with a 9-iron in his hand, can be seen scrubbing Zama's courts, bringing fruit and granola bars to matches, etc.
And especially since Tia on Tuesday became just the second DODDS player to win a Kanto Plain Association of Secondary Schools tournament singles title and Zama posted its school-best third-place finish as a girls team, they're the talk of the school, coach and teammates say.
"They're a huge asset to the team," fifth-year coach Wanda Finley says of the Burke family, which she says has helped transform the entire team, and in some ways the school, into more of a family than in past years.
"Tia and Natalie are much more focused because the family's involved. They're supportive of all the players. Tia and Natalie act as student coaches and they do a great job. And not only my players, but the whole school atmosphere has improved. People stop me in the hall and ask me about the team. It feels really great."
Behind the wheel of the success express are Tia, 12-2 combined in singles and doubles, and Natalie, 10-4 on the season with next week's Far East tournament on Okinawa to go. But it's more about the Trojans as a team than just a sister act, they say.
"I'm just happy to be part of the team. It's been a great season so far," Tia said. "I'm doing this for Zama. That was one of my goals, to help the team do well."
"Some players started this season having never played before; now, they're improving and everybody's doing well," Natalie said. "I think we have a good team."
While bouncing from state to state as youngsters, their mother strongly encouraged them to take up a "lifetime sport that we can be involved in," Natalie said.
It was just for fun at the outset, the two said, until they began playing for traveling teams in the southeast. "Then, we became serious, and we started entering tournaments," Natalie said. Asked how they did, she would only say, "win some, lose some."
As Tia entered her junior year and Natalie her freshman year at Savannah Early College, a high school feeder program, they found out they were moving to Zama.
As most that age are, they were reluctant at first, but discovered a level of high school tennis in Japan higher than they anticipated.
"It's a lot more competitive than in the States," Tia said, rating stateside tennis on a scale of 1-10 as between 4 and 5, while Kanto tennis — which features international-school and DODDS students who play year-round — rates between "8 and 9 for me," Tia said.
"In the States, the kids are just learning and it's seasonal. Here, the kids already know how to play tennis and have good foundations."
That level of experience, along with the mom's expertise, comes in very handy when helping their teammates learn about the sport.
"They're good coaches," Zama junior doubles player York Morimoto said. "They give us good advice. They know very good points and it helps a lot. Good coaches, good friends, good teammates."
Opposing players have certainly taken notice. The player Tia vanquished in the Kanto tournament final, Erika Ettl of Yokota, beat Tia in the first match of the season, but fell 6-3, 6-1 in Tuesday's Kanto final. In the DODDS-Japan tournament on Oct. 22, Tia led Ettl 5-2 before play was suspended by rain.
"She's just good," Ettl said. "She's a good player. She's stronger, a better player all around."
"She's a top-notch player," said Ettl's coach Tommy Palmer, adding that not knowing what kind of competition is coming to Far East next week from Guam and Korea makes how well Tia will do "hard to predict."
What Finley and her sister duo do know is Zama tennis, after years of playing piñata for the rest of the Far East, can be competitive both now and in the future. Natalie is slated to graduate at Zama and, presumably, the father and mother will remain involved as well.
"Hopefully, this will help with recruiting players for tennis next year," Finley said.