Brussels, Hohenfels split soccer doubleheader
by
Martin Egnash
April 21, 2017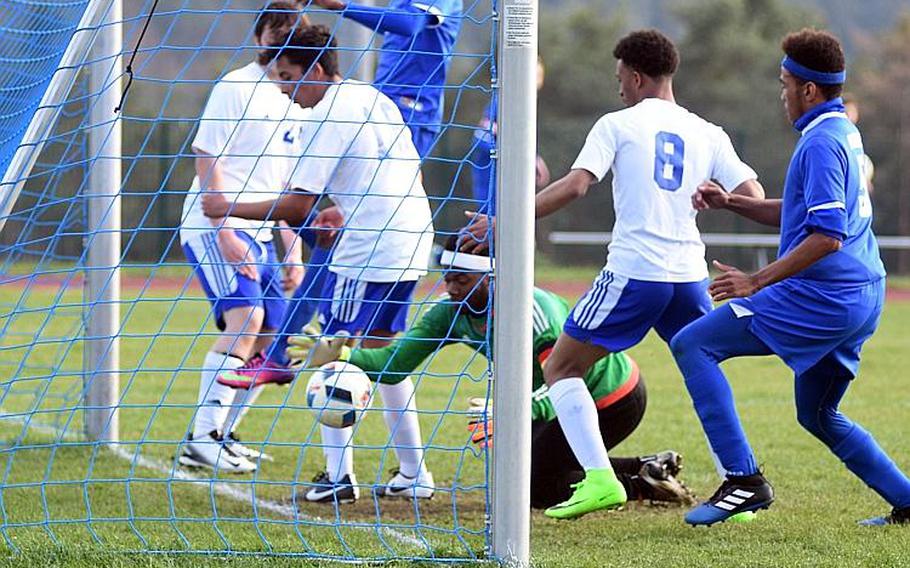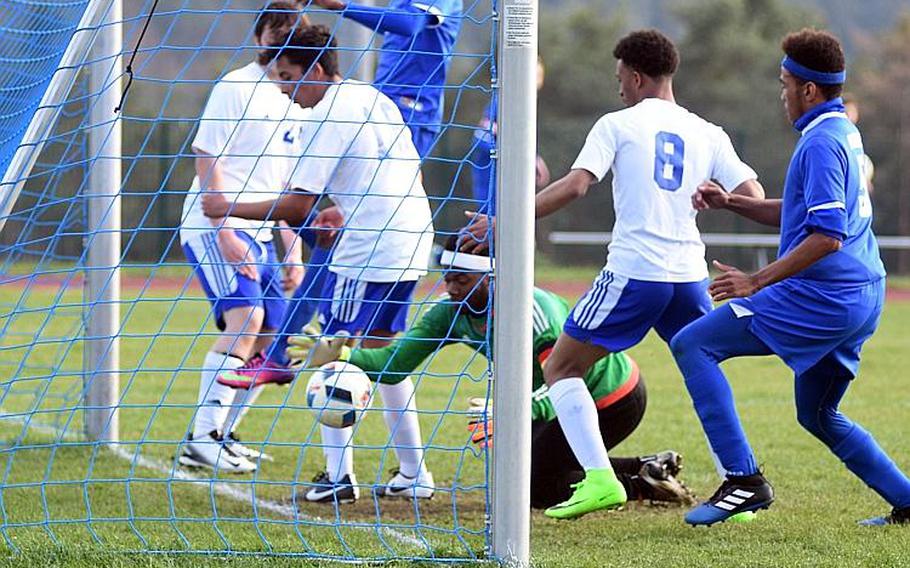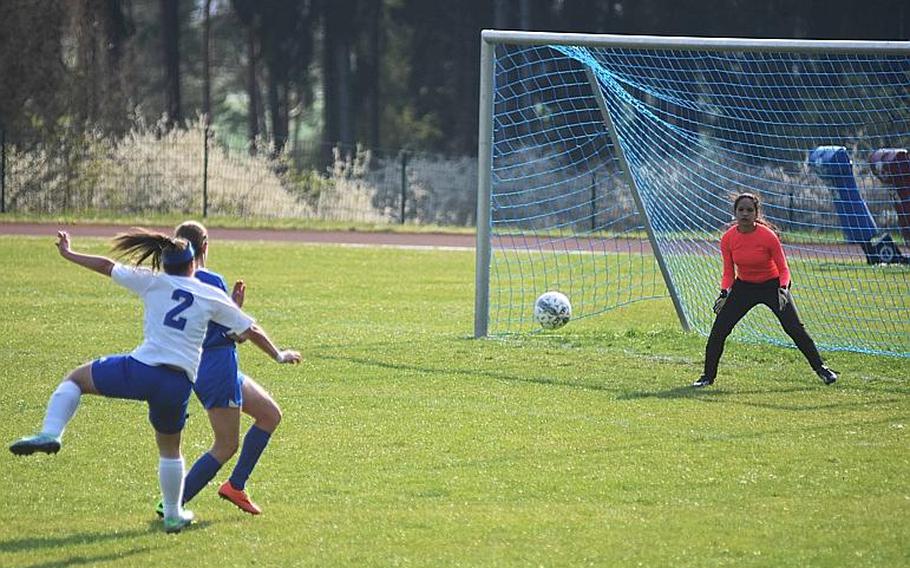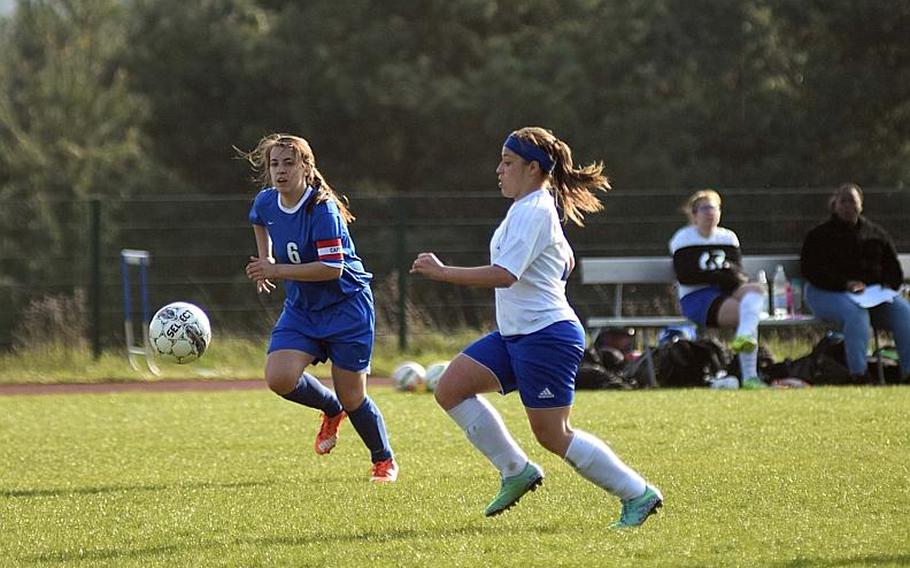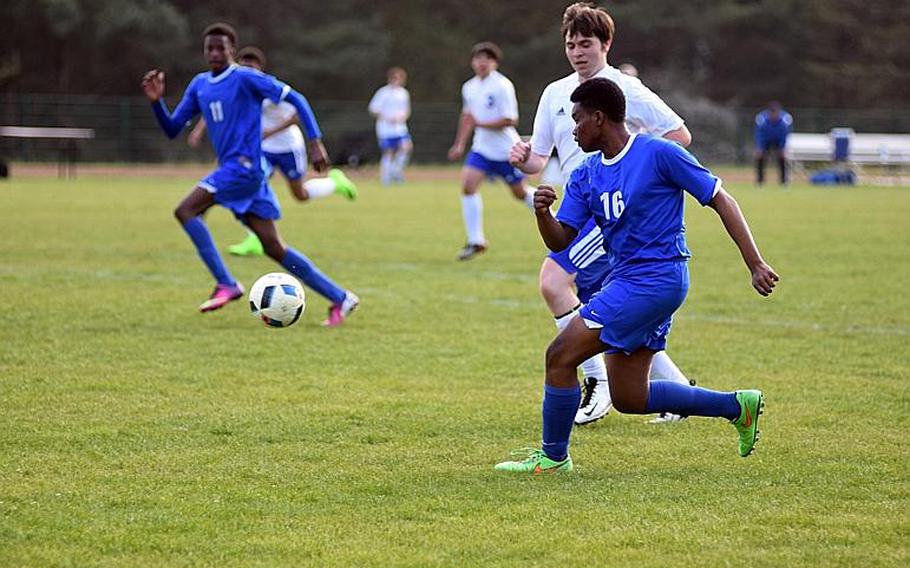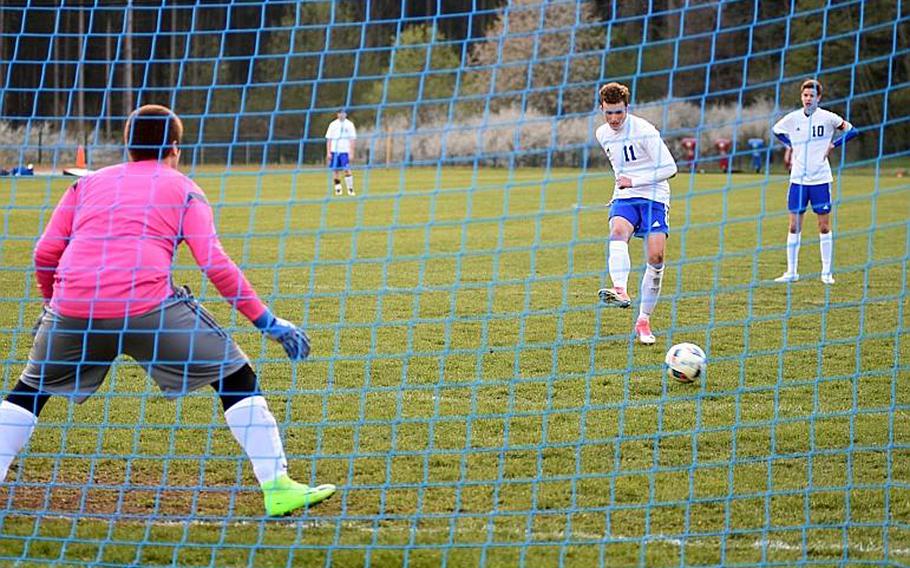 HOHENFELS, Germany - Brussels and Hohenfels each left the soccer field happy Friday. And each left it disappointed.
The Brigands boys beat the Tigers 4-2, while the Hohenfels girls beat Brussels 4-0.
The boys' game started with Brussels getting two goals early on, with Aljaz Urbanc and Bocar Toure scoring.
The Brigands seemed to be dominating the game until late in the half, when Hohenfels came back strong, with Ben Harrison scoring two goals, to tie the game.
"Hohenfels played a great game," Brussels coach Chris Vahrenhorst said. "Their number 11 (Ben Harrison) is really good. He was aggressive the whole game. (He) kept us on our feet."
The second half was back-and-forth until Brussels' Bocar Toure scored again, followed by Noah Gray scoring the final goal of the game.
"I'm really proud of how they played," Vahrenhorst said. "We have a really unbalanced team. A lot of inexperienced players, and a lot of experienced ones. But the experienced ones teach the inexperienced ones, and they're all ears. They're a great group of kids. I feel lucky to be part of it."
The girls game was dominated by Hohenfels' Nicole Pineiro-Serrano, who scored all four goals, two in each half.
"She (Pineiro-Serrano) is always a good player," Hohenfels assistant coach Steven Esoff said. "She did a great job scoring for us today. But our defense also did an outstanding job. Overall, the team worked together perfectly."
Twitter: @Marty_Stripes