Brussels girls beat Incirlik for Division IV title
---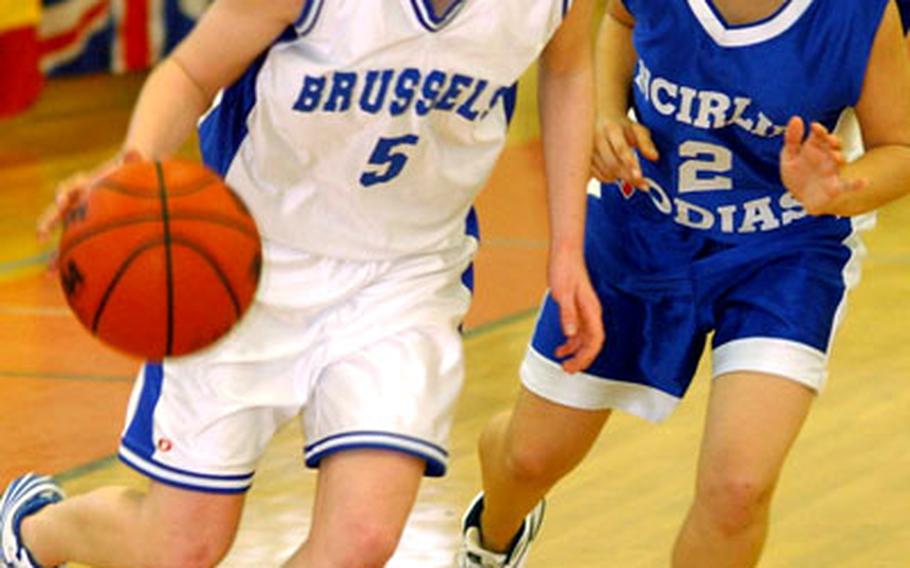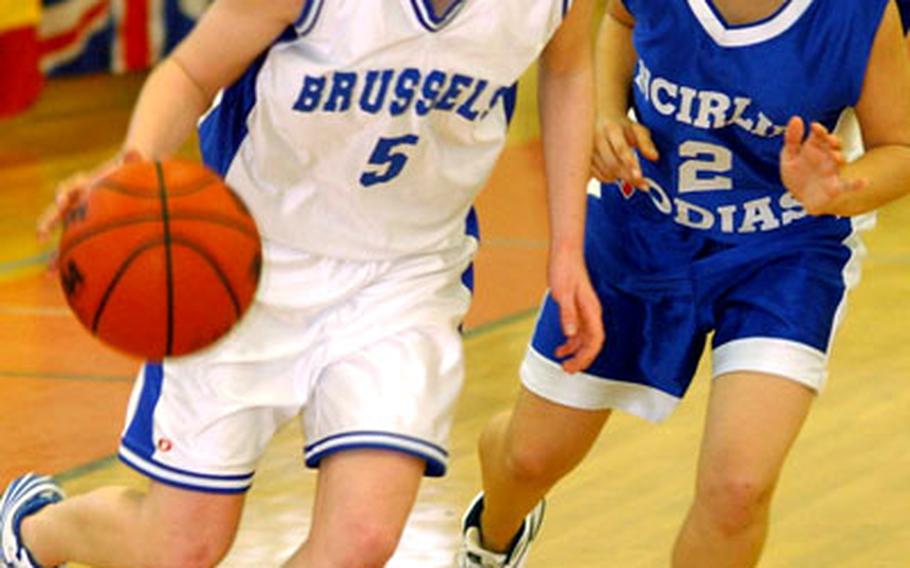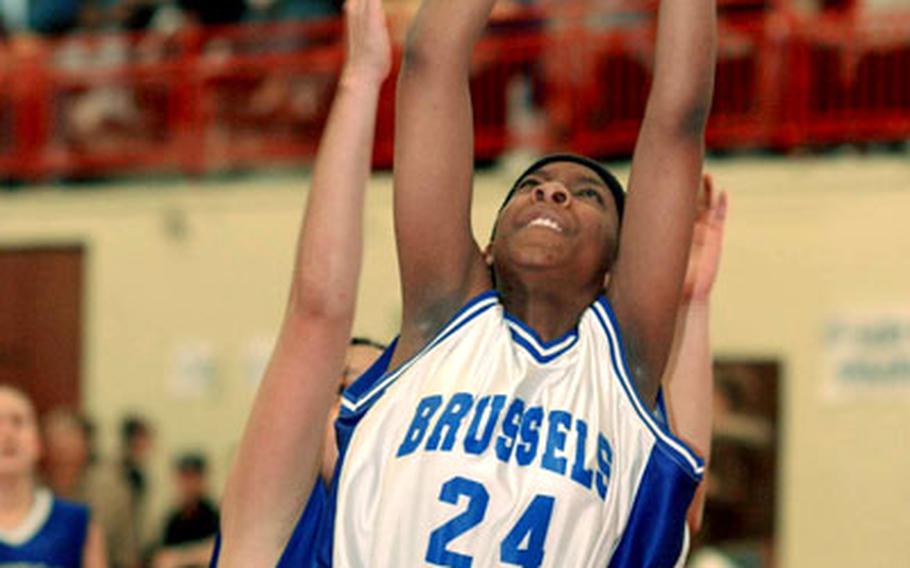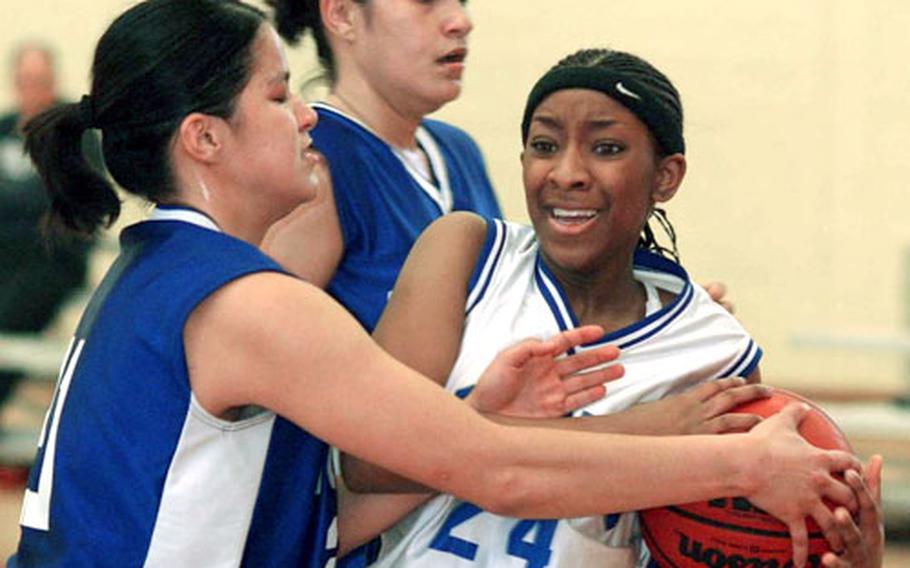 MANNHEIM, Germany — The scoreboard at halftime read 22-4, but both teams were thinking the same thing: It isn't over.
They were right, but no matter how hard the Incirlik girls tried — grabbing rebounds, stealing passes, making shots — they couldn't come all the way back Friday, as they'd done the night before.
Brussels put a clamp on Incirlik's comeback, holding the Hodjas to two points over the final three minutes, and won the DODDS-Europe Division IV championship 36-23.
Katie Weatherbie and Reliesha Burns led Brussels with nine points each.
Brussels had held its four previous opponents in the tournament to an average of 15 points, and it looked like the Brigands would cruise to the trophy.
They allowed Incirlik two baskets in the first half, and ran a patient offense that produced lay-ups and short jump shots.
Weatherbie, Burns and Michelle Rosas had each scored five points in a balanced attack.
"Everything we worked on during practice just started to come together," Brussels co-captain Maria Baudoindajoux said. "We found each other out on the court, and we worked as a team."
Though Incirlik had taken a beating, the Hodjas weren't beaten, drawing confidence from the 15-point deficitt they had overcome in Thursday's semifinals to beat Alconbury.
"It just hits you, and you realize you've got to give it your all," said Charmaine Santos, who led Incirlik with nine points. "There was no time for holding back."
Chanelle Santos scored a quick basket — only Incirlik's third of the game — and in the third quarter, Incirlik outscored Brussels. In the fourth, Jozalyn Ward, Incirlik's 5-foot-3-inch sparkplug, scored all eight of her points and played tough defense, leading her team to within 28-21.
The Hodjas were having hoop dreams. "In our game [Thursday] night we were down and we came back and won," Incirlik's Alexis Nicolas said. "I thought we could do it again."
They couldn't. Incirlik assistant coach Davita Hodge suggested her team needed a fifth quarter.
"They played their hearts out," she said. "No one expected Incirlik to be in the championship. They showed everybody they deserved to be here."
---
---
---
---