Home Team
Brown playing like Kinnick's new star guard
---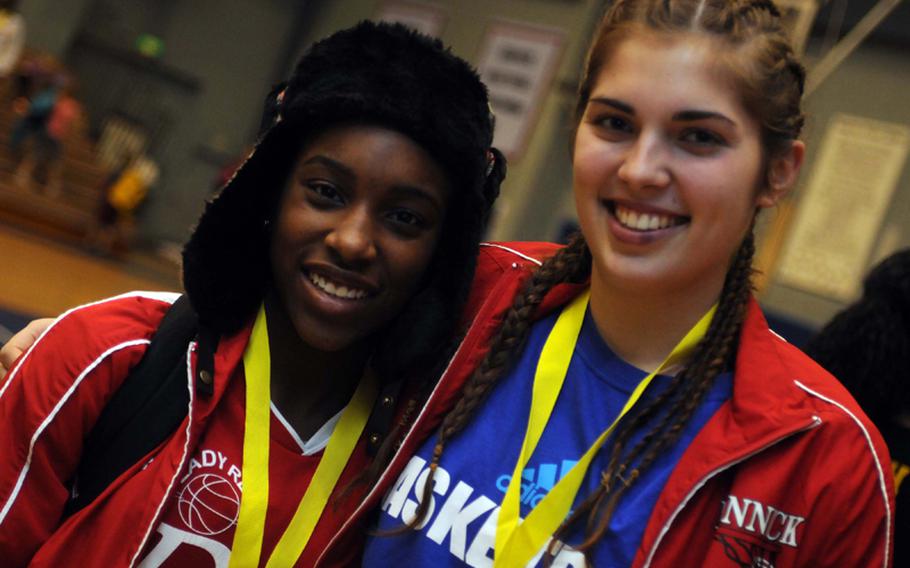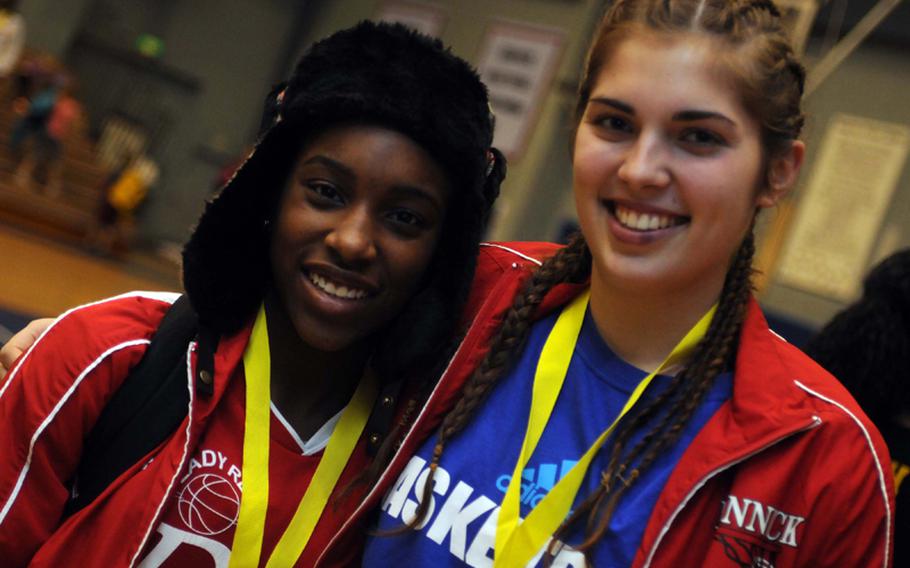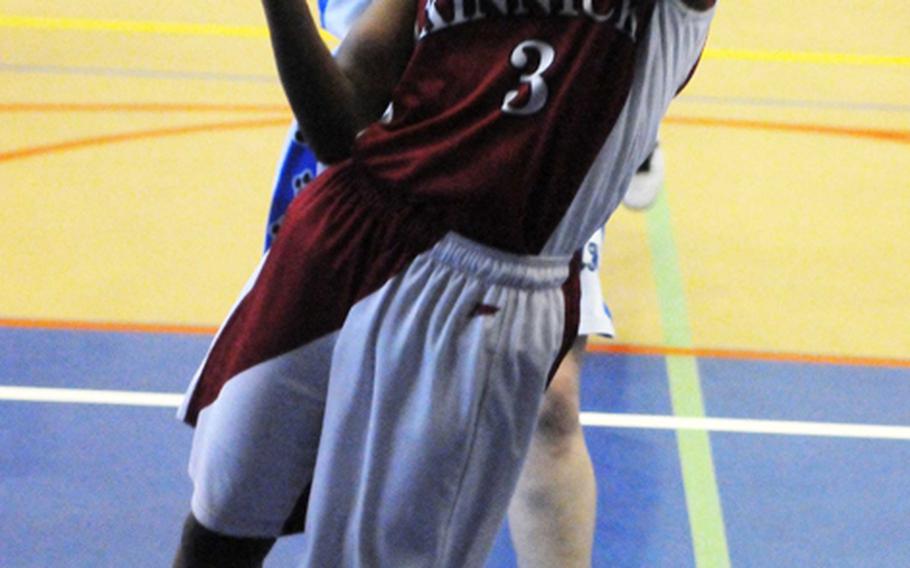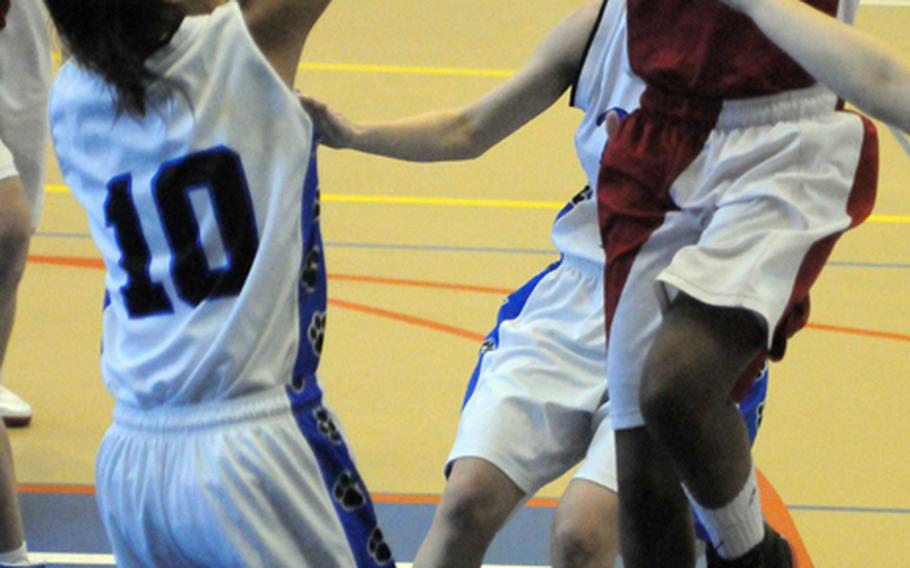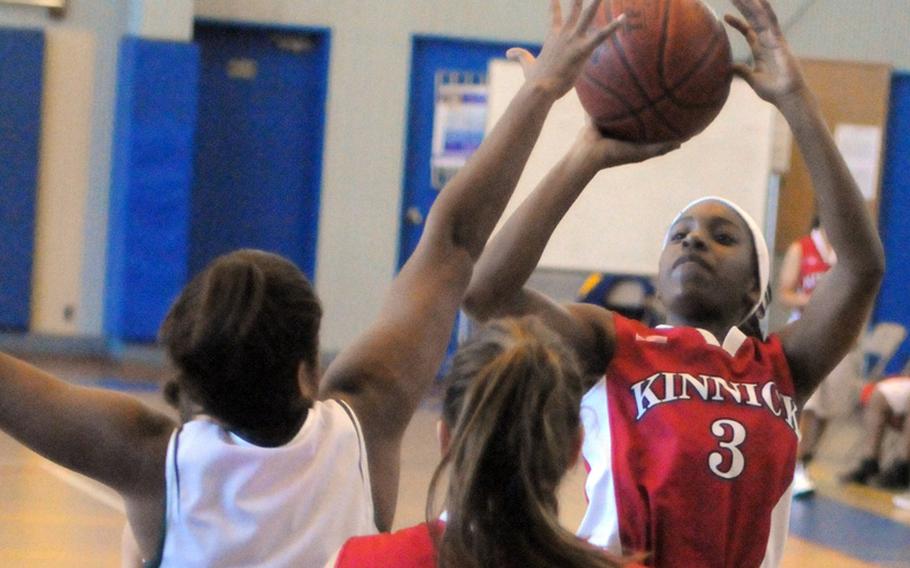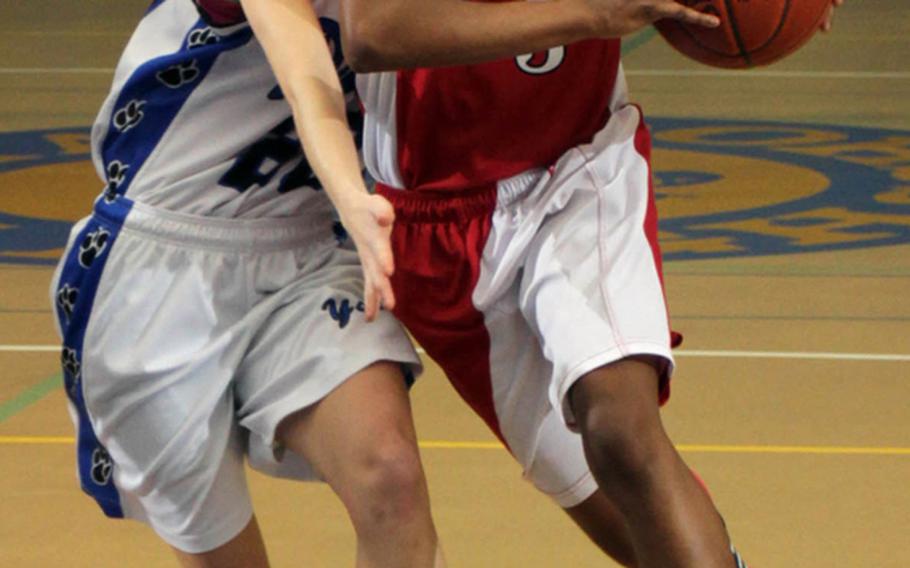 Star guards have played huge roles in delivering Far East Division I Tournament Final Four appearances and title banners to Nile C. Kinnick's girls basketball team over the years.
These days, Red Devils team officials feel that way about freshman De'Asia Brown, a point guard and the team's leading scorer. Her game is advanced beyond her age and coach Sam Williams and teammates feel Brown could be "the next one."
"She brings a complete set of skills," Williams said of Brown, averaging a team-leading 25.2 points plus six assists and five steals per game for a Red Devils team that went 4-2 and took third in last month's Christmas Classic at Yokota. Kinnick is 10-4 overall, fourth-best among Japan teams.
"Knowledge of the game. Teamwork. Leadership. She inspires and challenges those around her to improve their overall knowledge of the game. (Thanks to Brown) they know the significance of setting picks, playing away from the ball, being a decoy, doing the hard things."
To know Brown is to understand she's played basketball virtually from the time she's been able to walk.
Her father, Quinton, played four years at Chicago Vocational School and later briefly at Illinois in the mid-1990s before joining the Navy; he's now a chief petty officer and an instructor with Yokosuka Naval Base's Center for Surface Combat Systems.
"He's passed on a lot of his skills sets, not just basketball, but leadership, knowledge, role-playing, and as a result of that has molded her into the player she's become," Williams said.
From the time De'Asia was little, "we had a basketball hoop in front of the garage. I played against my father; he won most of the time. But he taught me the fundamentals, visualize the court, move my feet, play defense, anything that will lead me to success."
Quinton has always stressed the importance of leadership to his daughter. As point guard, "she's expected to be the general on the floor. That's one thing I always harp on her. Her leadership will come by her actions on the court."
Those qualities De'Asia has carried through rec-league ball, being scouted as a 10-year-old by an AAU coach in Virginia and three years at Hugo Owens Middle School in Chesapeake, Va. She arrived at Yokosuka 18 months ago and played MWR ball before joining the Red Devils.
Initially, Brown received a chilly reception from teammates. That was before senior center Emily Stith stepped forward and took Brown under her wing, a silent message to teammates that if she could accept Brown, they'd all better do so.
"I'm pretty friendly with everybody," Stith said. " Over time, people got used to her. She has a good attitude. She's got some skills. And she's fun to be around, a good teammate."
"It was pretty shaky at first," Brown said. "But the second or third week, we put those things aside and started winning games and everyone became happy."
Though Yokota won the Christmas Classic on its home court, one team the Panthers were uneasy about facing was Brown and the Red Devils, even though they were missing two starters, Yokota coach Paul Ettl said. The Panthers won 55-45 at Kinnick on Dec. 15 in a regular-season game, and 48-41 on Dec. 20 in the Christmas Classic.
"She's fast, she can penetrate and she can score around the basket," Ettl said. "You can't turn the ball over; she'll take it and drive up court and score before you can get back on defense. They'll (Kinnick) always be in the hunt with her on the court."
As a result, teams can't play man-to-man defense on Kinnick. "They have to throw something special at Brown to neutralize her," such as a box-and-one zone Ettl said.
---
---
---
---