Branching out from football to basketball paying off for Patch's Griffin
by
Rusty Bryan
December 16, 2004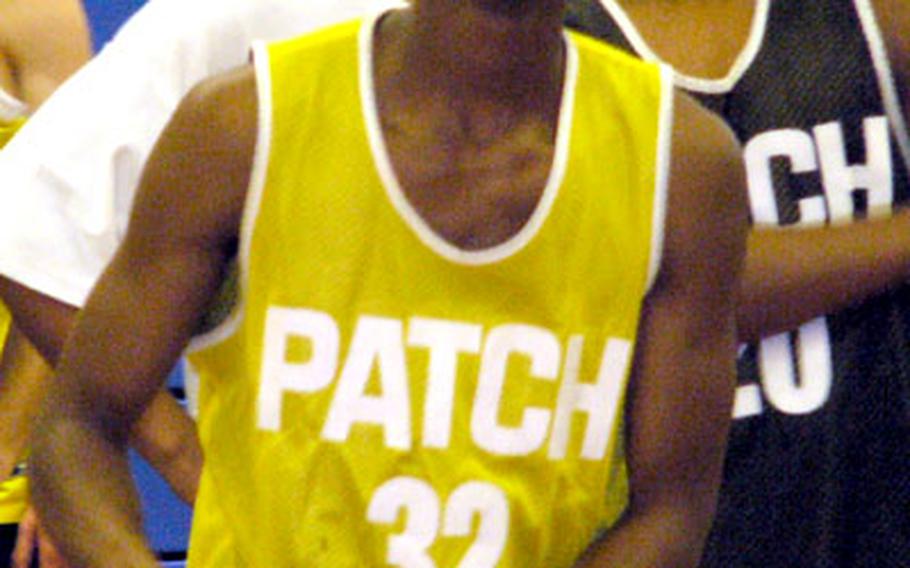 VAIHINGEN, Germany — Patch High School senior Neal Griffin is an experienced football player, but he's convinced his sports future lies in basketball.
It's a revelation that would have surprised him a few years ago.
"I grew up in Georgia playing football," he said Monday. "Basketball never even occurred to me."
It has now.
Griffin, who began playing basketball as a seventh-grader at Vilseck and spent his freshman year on Heidelberg's bench, moved to Patch as a sophomore and made the All-Europe second team as a junior. The 5-foot-10-inch senior speedster, who averaged more than 18 points and three assists per game last season, plans on bigger things for this season and beyond.
"Last summer, I went to four five-star camps in the States," said Griffin, who plays both guard positions and small forward for the Panthers.
Even though he was among the shortest players at the sessions at Hamilton College and Syracuse University in New York, Griffin said he felt he held his own.
"I was going against guards who were 6-6," he said. "I did pretty good. I made the all-star team at every camp. I got letters from Notre Dame and Holy Cross."
Griffin, who said his dream is to play for Florida A&M University, realizes his size is working against him, but plans to have his speed and shooting ability overcome that.
"He's a streaky shooter," said Mannheim coach John Crockett, whose Bison defeated Patch 72-60 on Friday night despite 28 points by Griffin.
"When he's hot, there's very little you can do to stop him."
Crockett also noticed the quick part of Griffin's game.
"He penetrates well," Crockett said. "He can stop and shoot."
Griffin used both aspects of his game Saturday as Patch rebounded to stop Ansbach 62-56. Griffin scored 20 points to help Patch rally from a 46-42 third-quarter deficit in an echo of his performance last year.
"When it looks like we have lost the game, Neal can get it back for us, almost by himself," Patch coach Brian Tingey said. "He is the reason we won a lot of games when we were down ... at the beginning of the fourth quarter."
Ansbach coach Ted Marr shared a more recent assessment.
"Russell [Bailey] had been to a basketball camp with him in Italy," Marr said. "He took me aside before the game and said 'That guy really can play.' And he really could."
Griffin credits his development as a player to his move to Patch, where there was playing time he might not have gotten had he stayed at Heidelberg and the opportunity to test himself against players such as Mannheim grad James Meeks, a two-time All-European.
"Playing against Meeks really made me a lot better," Griffin said.
Especially in the area of team play.
"He doesn't look to shoot first," Patch guard Gene Simpson said of his teammate. "Sometimes going down the floor you're amazed at the things he can do."
Things that never would have occurred to a Georgia football player before he crossed the ocean.
"If I had stayed in Georgia, I never would have tried basketball," Griffin said.
"Coming over here made me try a new sport."
---
---
---
---