Branch to cap stellar high school track career at finals
by
Gregory Broome
May 23, 2018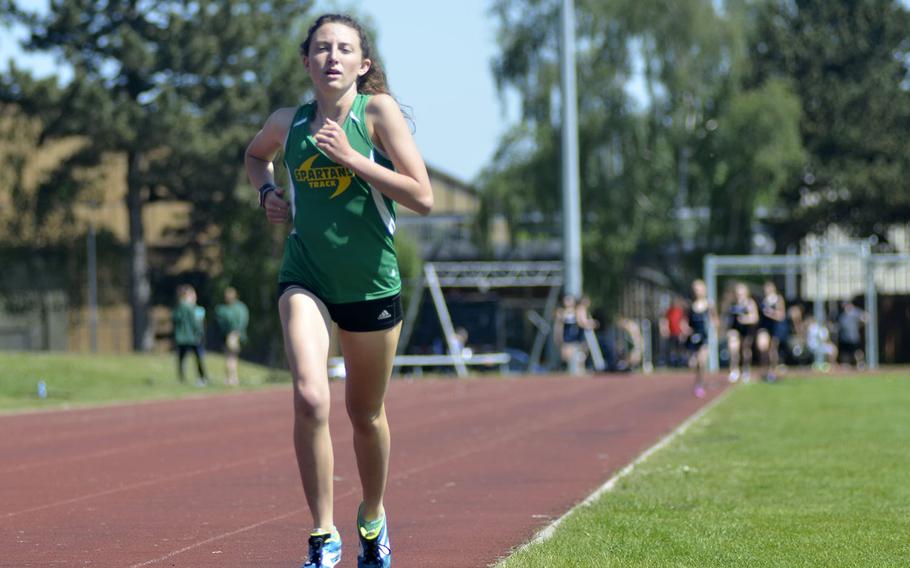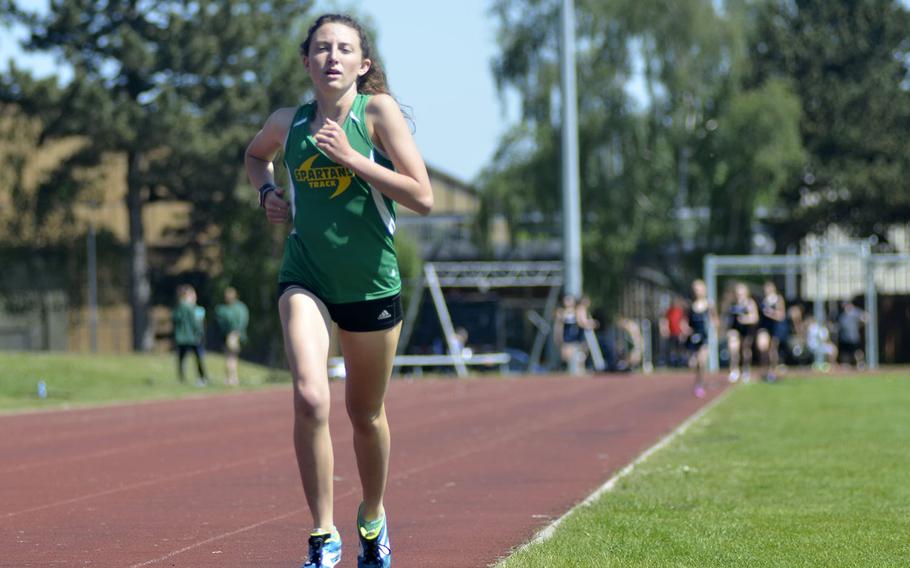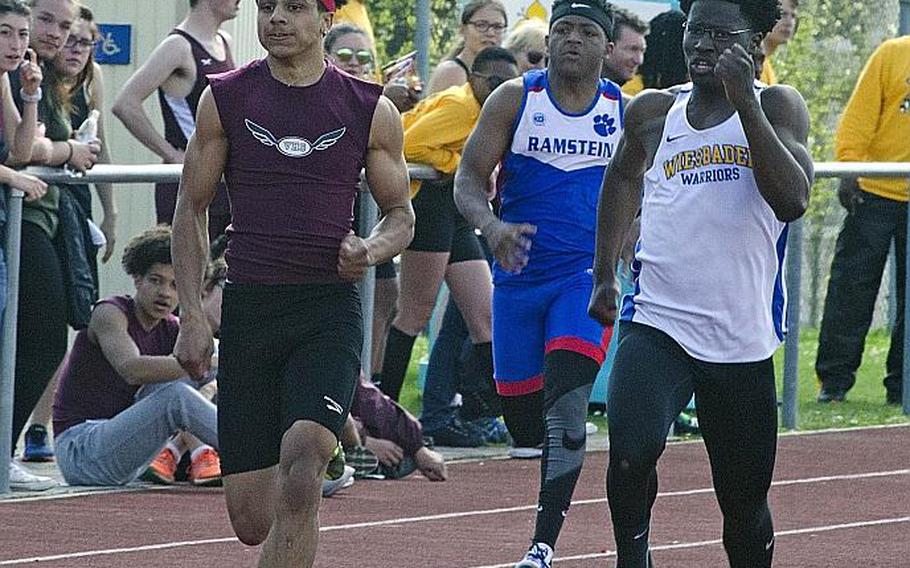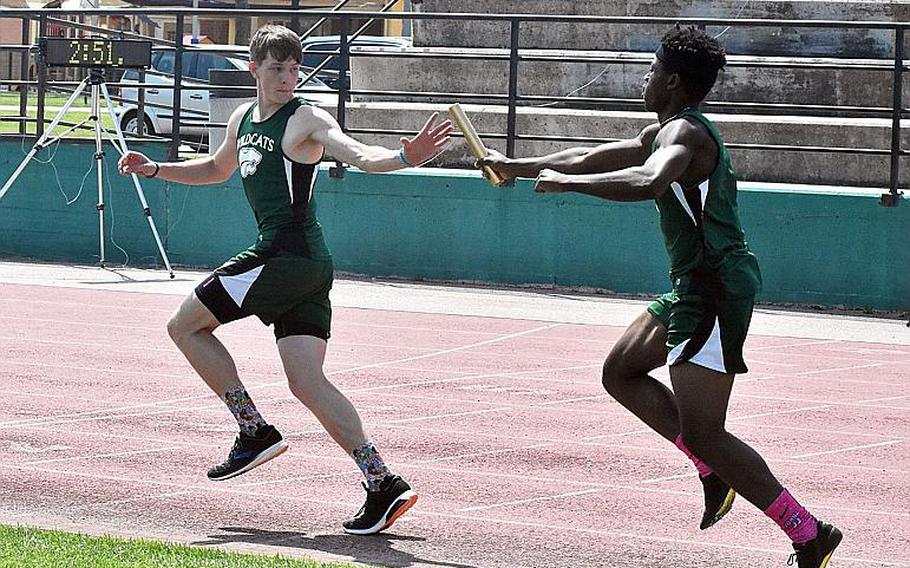 The final championship event of the 2017-18 DODEA-Europe school year arrives this weekend in the form of the European track championship meet, scheduled for Friday and Saturday at Kaiserslautern High School.
The meet, the payoff to a six-week regular season that started just after spring break, brings together qualifying athletes from across DODEA-Europe to compete for individual European medals and register points for their schools in pursuit of divisional team titles.
Girls Kaiserslautern senior Jada Branch will be competing in her final DODEA-Europe appearance this weekend, likely adding a few more accolades to what is one of the more accomplished careers in the organization's long history. The Raider senior is bound for Louisiana Tech University next year.
But first, she'll look to collect a few more high school awards. Branch is the reigning European champion in the long jump and triple jump as well as the 200-meter dash. Another gold rush by the Raiders' senior leader could lead the host school to a coveted Division I championship on the girls side.
Reigning large-school champion Stuttgart will have something to say about that. The Panthers were runaway winners in the 2017 team points race ahead of runner-up Ramstein, and have the personnel to pull it off again, including runners Tatiana Smith and McKinley Fielding.
Wiesbaden will contend behind its standout relay teams, including a 4x400 relay squad chasing a third straight European crown in the event. Tynniesia Wilson of Vilseck is the favorite to set the bar in the high jump.
Rota sprinter Deja Alexis, Vicenza hurdler Brandy James and SHAPE distance runner Holly Moser also rank among athletes to watch over the busy two-day meet. Division III Brussels, meanwhile, will look for a repeat of its remarkable 2017 showing in which it finished fifth in Europe behind only four Division I powers.
Boys Reigning Division I champion Ramstein will defend its large-school boys team title with a strong roster of contenders for event medals. That includes Dominique Arizpe, one of several speedsters capable of emerging from the deep fields populating the highly competitive sprinting events, and a 4x800 relay unit that is a runaway favorite.
Vilseck and Kaiserslautern rounded out last year's Division I top three, and each again has individual contenders to fuel another run, notably Vilseck's Devin Gamble and Kaiserslautern's Orlando Rojas. Versatile athlete Kobe Cox figures to pile up points for Lakenheath in the long jump and triple jump.
Baumholder made an impressive run to the Division III team championship last year, in fact finishing ahead of all Division II squads and behind just five Division I programs. Senior star Nathaniel Horton, wrapping up his own storied DODEA-Europe sports career, will again lead the Bucs' efforts.
Twitter: @broomestripes