Boys soccer: Hohenfels locks up regular-season title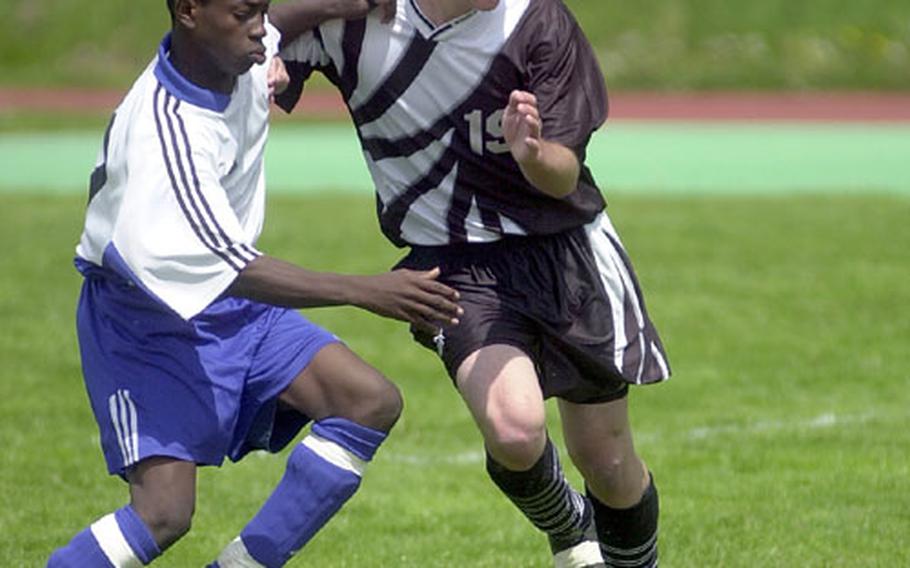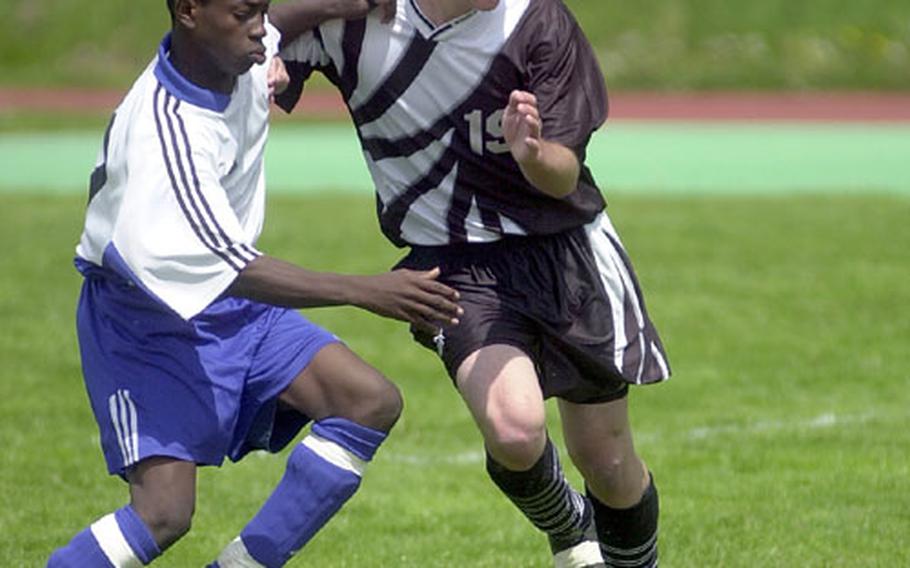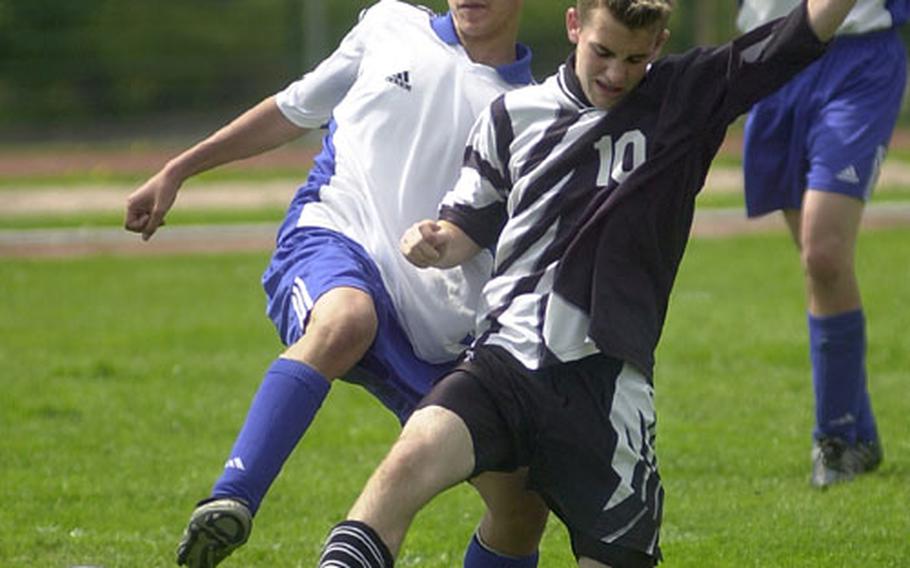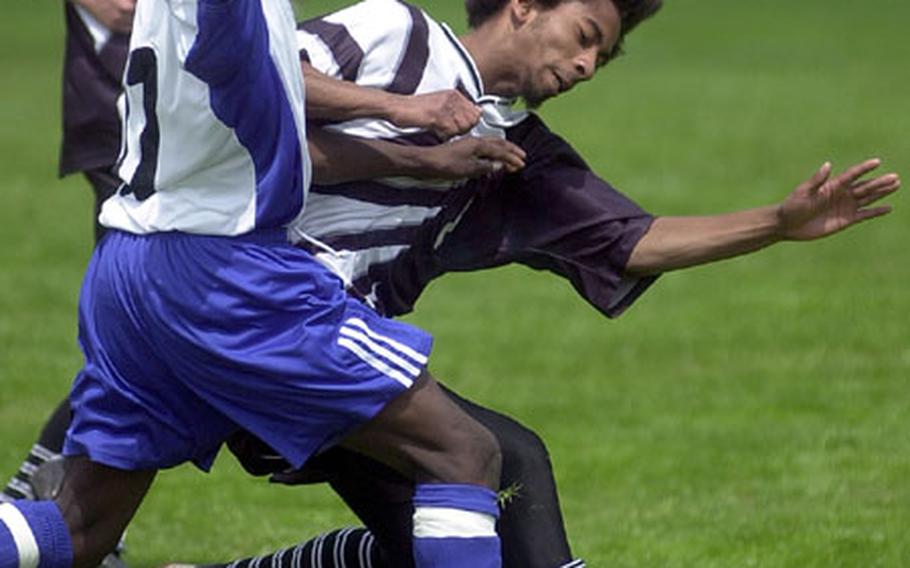 BAUMHOLDER, Germany — Perry Helton and Fredner Reserve scored second-half goals Saturday to lead Hohenfels to a 2-0 victory over Baumholder and the boys Division III-South regular-season high school soccer championship.
Both teams advance to this week's Division III-South Regional in Ansbach on Friday and Saturday. Hohenfels (3-1), will be the top seed.
Baumholder (3-1) lost for the first time the season as Hohenfels goalkeeper Jarod Taylor made 13 saves.
Heidelberg 3, Kaiserslautern 1 (OT)
HEIDELBERG, Germany — Xavier Otero and Kevin Thorne scored in overtime as the six-time defending European Division I champions (6-0, 5-0 in Div. I) held off winless Kaiserslautern.
Ryan Puppolo scored for Heidelberg in regulation. Bradley Melton scored for Kaiserslautern.
Heidelberg, which closes out the regular season Saturday at Wiesbaden, clinched the regular-season title with the victory. The Lions hold the tiebreaker over Lakenheath, the only team with a chance to catch them.
Mannheim 2, BFA 2
KANDERN, Germany — Mannheim clinched the Division II title even though Black Forest Academy kept the Bison from winning for the first time this season.
Mannheim (4-0-1) will host AFNORTH (2-1 in D-II play) on Saturday in the regular-season finale.
The Bison can only be tied by SHAPE, but they hold the tiebreaker.
Mannheim's goals were scored by Robert O'Doherty and Josh Quiocho.
Ryan Fultz and Shawn Newby scored in the second half for BFA (2-2-1). Fultz's goal was his sixth in five games.
London Central 9, Menwith Hill 0
HIGH WYCOME, England — The Bobcats wrapped up the Division III-North title. Though the rules state the game is to end when one team establishes a seven-goal lead, the teams decided to play this one out. The decision gave Brenna Gallagher, C.J. Nogoy, and Alex Laverty a chance to score twice each as London Central ran its record to 3-0-1 in conference play. Nogoy also added a pair of assists
Both teams move on to the III-North Regional Thursday through Saturday at Lakenheath, from which two teams will emerge to play for the European Division III championship May 22-24 at Lakenheath.