Boxing tourney to punch up Camp Humphreys' summer
---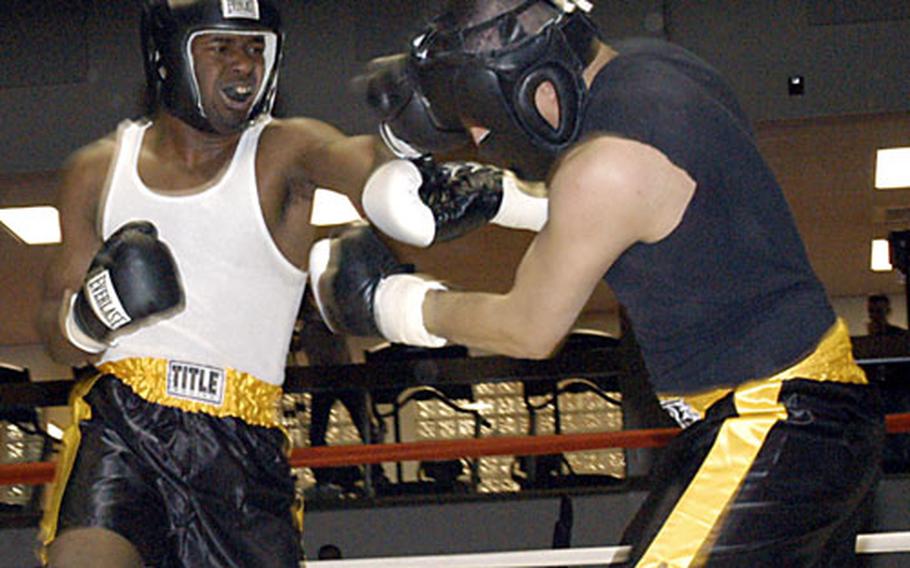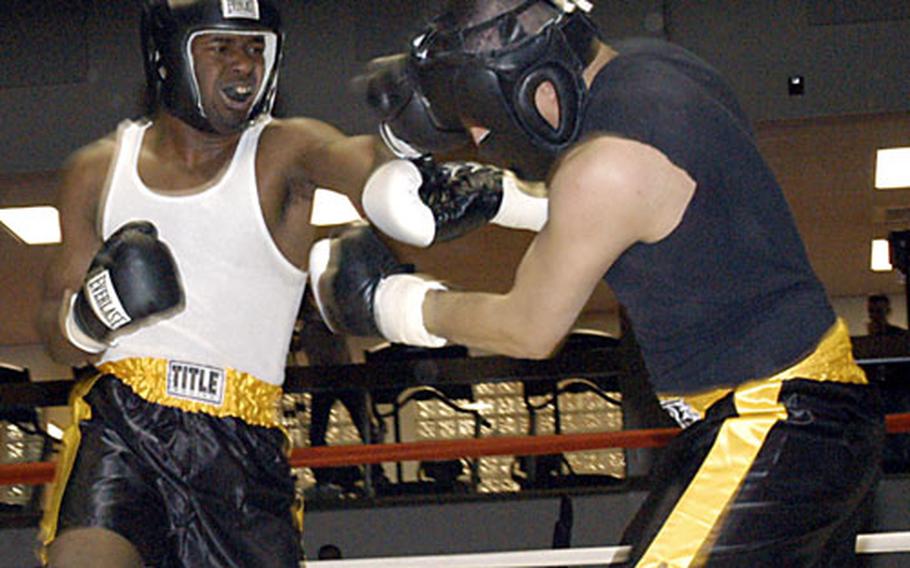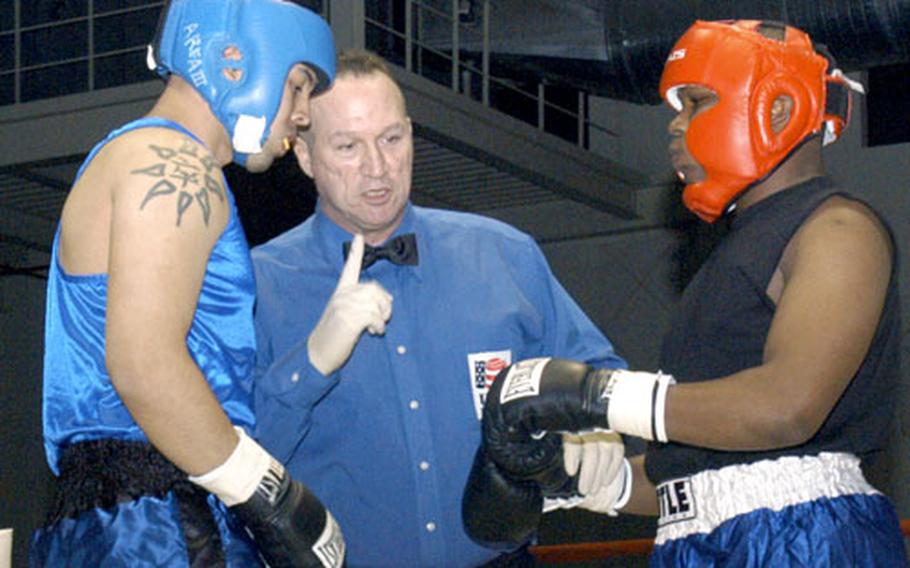 PYEONGTAEK, South Korea — U.S. military bruisers — male or female — and KATUSAs are invited to sign up from anywhere on the peninsula for a July 29 boxing tournament to be hosted at Camp Humphreys.
"As long as they are active-duty military," including Korean Augmentees to the U.S. Army, said James Howell, sports director for Area III Support Activity. "And I provide all of the equipment. I'll give them some kind of a mouthpiece when they get here. Just bring some kind of tennis shoes or boxing shoes."
Those who've boxed in more than five bouts will be in the "open" category, Howell said. Those who've had no fights or up to five can sign up in the "novice" category.
Each bout will consist of three two-minute rounds.
Troops can sign up by calling Howell or intramural sports coordinator Kim Chi-hyon at DSN 753-8807 or DSN 753-8810, or by visiting the Camp Humphreys fitness center, Building 111.
Weigh-ins and basic physicals will be conducted starting at 10 a.m. on fight day at the post gym. Howell will draw up the official fight card afterward.
Fighters will be paired within their respective weight classes, with up to 5 pounds difference between opponents allowed in a given bout, Howell said.
"There's a winner and a runner-up award," he said. "We also have T-shirts and key chains and some other things like that that we give 'em."
The tournaments are also crowd pleasers, with past fights on peninsula bases drawing up to some 1,000 spectators.
---
---
---
---