Softball roundup
Bitburg leads a sweep parade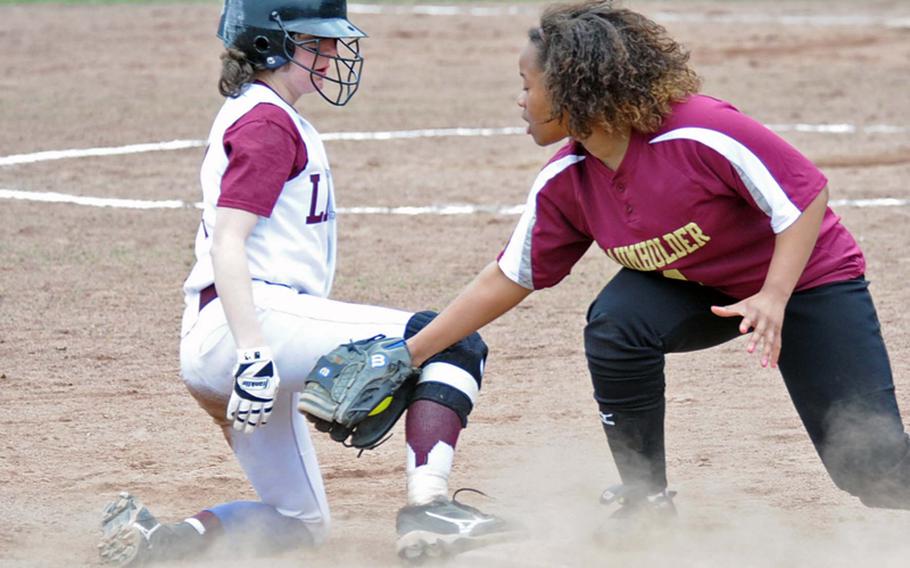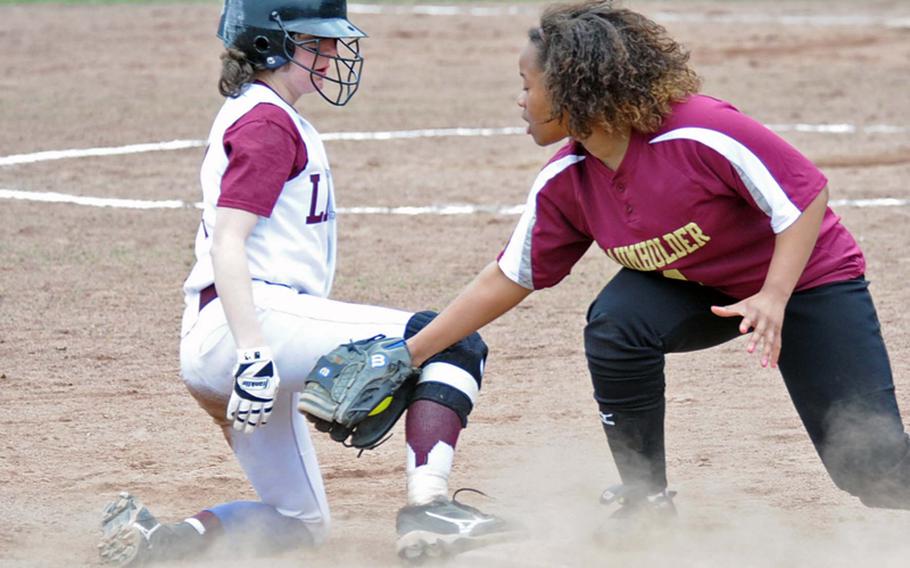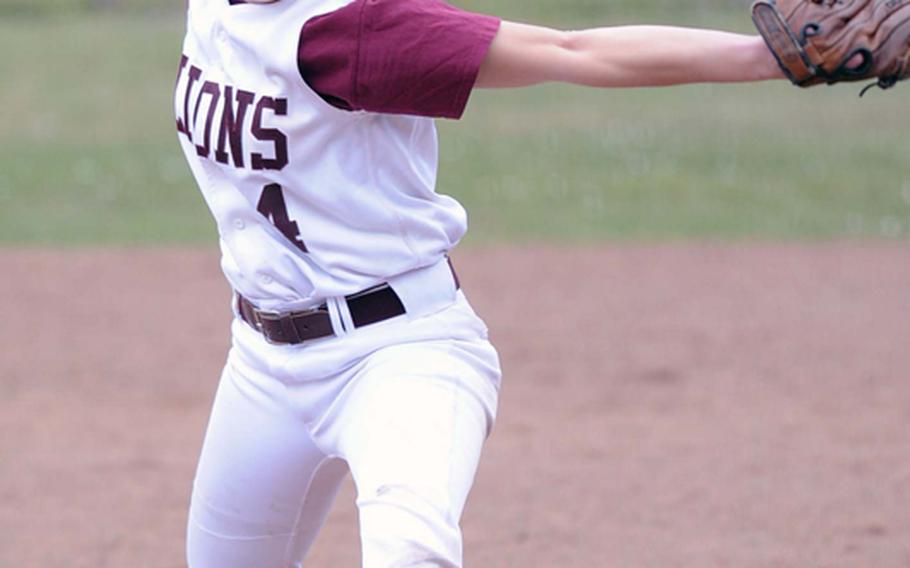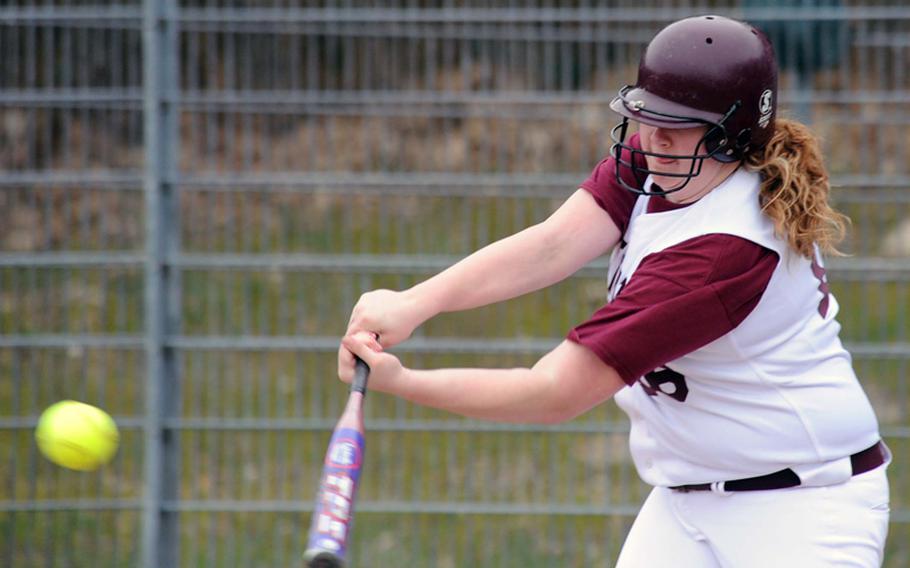 Bitburg's Lady Barons, bidding to return to the European Division II softball throne room for the first time since 2006, took two big steps in that direction Saturday by thumping the SHAPE Lady Spartans, 17-3 and 16-0, in the season-opening doubleheader for both teams.
According to Bitburg coach Daniel Vasquez, Alicia Dorado tossed a one-hitter in the opener, striking out five.
Dorado then proceeded to elevate her game in the nightcap. She faced just 12 batters, Vasquez reported, allowing no hits and again fanning five.
In other opening-day softball:
Patch 18-19, Hohenfels 0-1: Saturday at Stuttgart, Patch's Lady Panthers, like Bitburg a European title contender, had just as unstressful an opening day as the Lady Barons.
According to Patch coach Brian Tingey, Amber Marvin tossed a no-hitter in the run-rule shortened opener, and Shannon Wright, Franzi Mandel and All-European Bianca Lopez backed her with big hits. Wright and Mandel stroked triples; Lopez hit a homer.
In Game 2, Vanessa Adderly pitched two innings, allowing just one hit, before giving way to Lopez in the third. Lopez struck out the side.
Patch is to host Ansbach on Saturday; Hohenfels is to entertain Wiesbaden.
Vilseck 15-19, Mannheim 6-5: Saturday at Mannheim, Vilseck threw its hat into the D-I race as Deraj' McClinton and Taylor Hall each threw three-hitters.
McClinton struck out six in her six innings of work in the opener, according to Vilseck coach Jim Hall. McClinton and Nicole Wheat each went 2-for-4 at the plate, while teammate Brandi Watts was 2-for-3.
Hall the pitcher struck out 10 in her five-inning performance in the nightcap, coach Hall said.
Kim Akuna was 2-for-2 with a double, two RBIs and three walks in the nightcap. Freshman Kayla Clamage doubled twice in two at-bats and drove in a run in her high school debut. McClinton, who drove in two runs, and Hall, who doubled home a run, each was 2-for-3.
Vilseck is to entertain Heidelberg on Saturday; Mannheim is to travel to Bamberg.
AFNORTH 16-19, Baumholder 6-12: At Brunssum, Netherlands, AFNORTH won the second game behind starting pitcher Ashlee Fowler to finish off the sweep in a regional contest.
Kaiserslautern 25-19, Lakenheath 5-10: At RAF Lakenheath, England, Kaiserslauatern took a pair from Lakenheath, last year's Division I runner-up, to go 4-0 on a season-opening trip to England. On Friday the Lady Raiders took two from Alconbury 20-2 and 13-0.
---
---
---
---