Big wheels highlight road race
---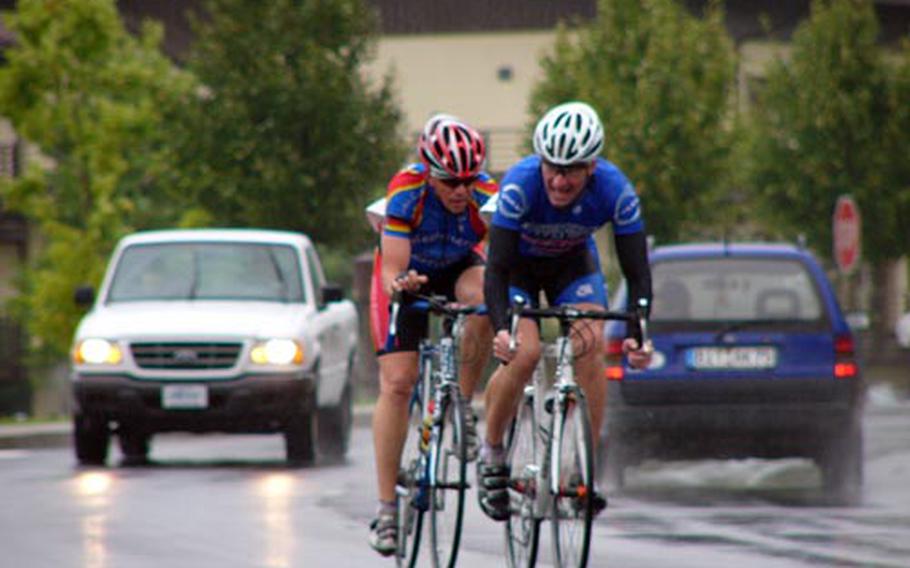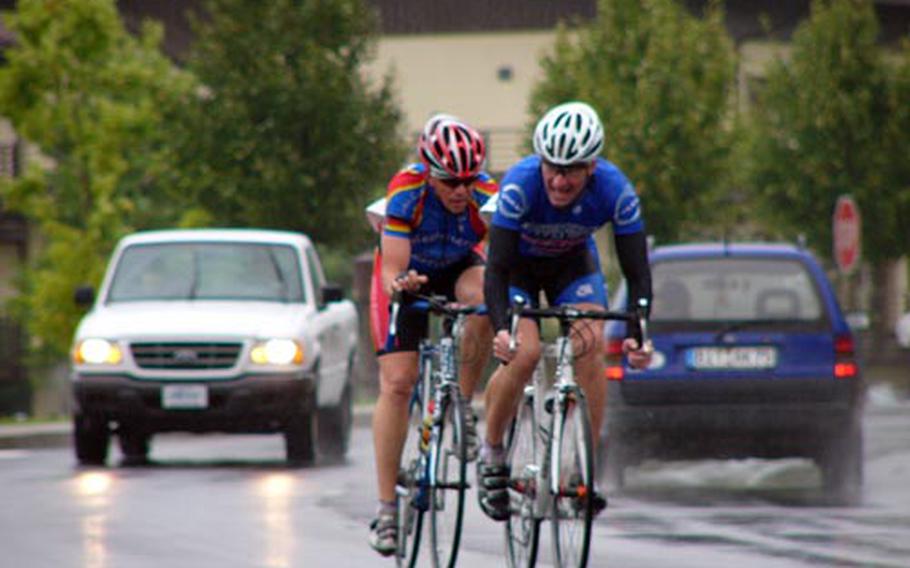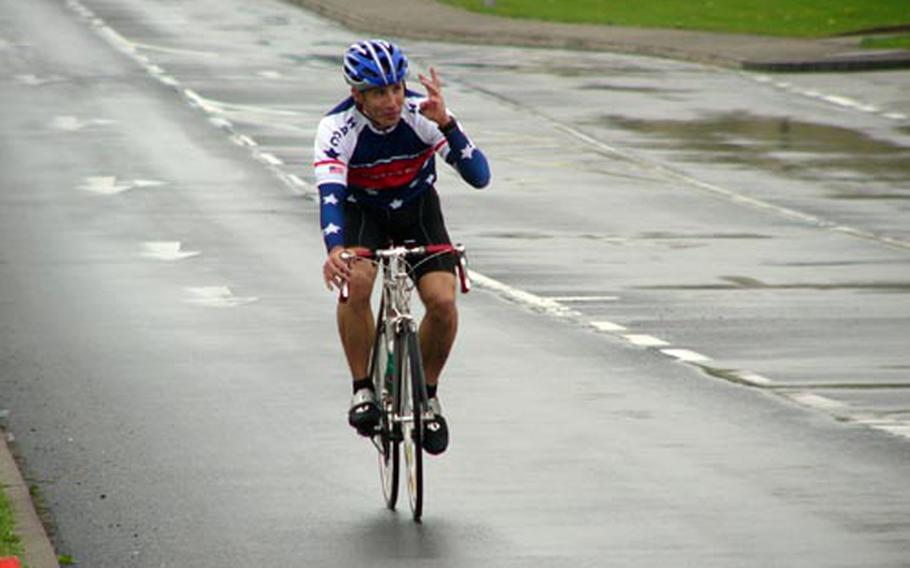 SPANGDAHLEM AIR BASE, Germany — The venue hadn't changed since July's U.S. Forces Road Cycling Series races here, but plenty of other things had Sunday.
First, there was the weather.
Whereas July's road race was conducted in near-ideal conditions, Sunday's run, the final one in the 2008 series, was beseiged by wind and chilly rain.
"It was miserable," said James Sharp, the men's open winner from Kaiserslautern, who covered the five-lap, 51.5-kilometer course in 1 hour, 21 minutes, 25 seconds.
Sharp, who rides in the open class despite his 46 years, also prevailed in the rain in Saturday's time trial and points race at the Schoop outdoor velodrome outside of Kaiserslautern to wrap up the season title in the series with 56 points. That was a whopping 24 ahead of runner-up Christopher Myers, of Grafenwöhr, who finished third Sunday in 1:46:46.
But for all that, Sharp didn't post Sunday's fastest overall time. That distinction went to Spangdahlem masters rider Martin Heinz, 42, who clocked 1:21:11.
"This time," said Heinz, who wrapped up the series masters title with his weekend performance, "we decided not to watch each other like we did last time. We decided to go out strong, and if you get caught, you get caught."
The abandonment of tactics was the second major change from July, and unlike the weather, it met fully with Heinz's approval.
"It's more sportsmanlike," Heinz said.
It got even more sportsmanlike at the end.
"Jim said he wouldn't duel me at the end," Heinz said. "He told me, 'You've been doing all the pulling today. I'm not going to sprint with you.' He's a great sportsman."
Sharp said his decision about a final sprint made little difference in the outcome. "Martin was awesome today," he said. "He was too strong. I wouldn't have beaten him even if I had sprinted."
Christopher Fritzsche of Aviano won Sunday's men's seniors title for riders ages 30-39 in 1:24:55 and took the weekend title — time trial, points race and road race — by five points over Ramstein's Merle Richard. But he lost out to Richard, second in 1:36:36, for the overall seniors crown.
Like Sharp, Richard had won this series in 2006 and spent 2007 deployed. Richard's series trophy helped warm an afternoon that began uncomfortably.
"I was shaking at the (starting) line," he said. "We were just trying to get out fast to get warm."
Sunday's women's winner was another Spangdahlem rider, Jessianna Osbourne, a triathlete who clocked 1:05:32 for the three-lap, 30.9-kilometer course. By not competing Saturday, she lost the weekend title to Emily Burkart of Stuttgart. The overall women's series champ, Theresa Michal of Stuttgart, did not compete.
"It's hard sometimes to get to all the events," said Richard, who added that the effort is worth it, even in wind and rain.
"You make friends," he said, "that you'll have for a lifetime."
---
---
---
---