Europe softball - Day 2
Big-school favorites, Sigonella advance
by
Martin Egnash
May 26, 2017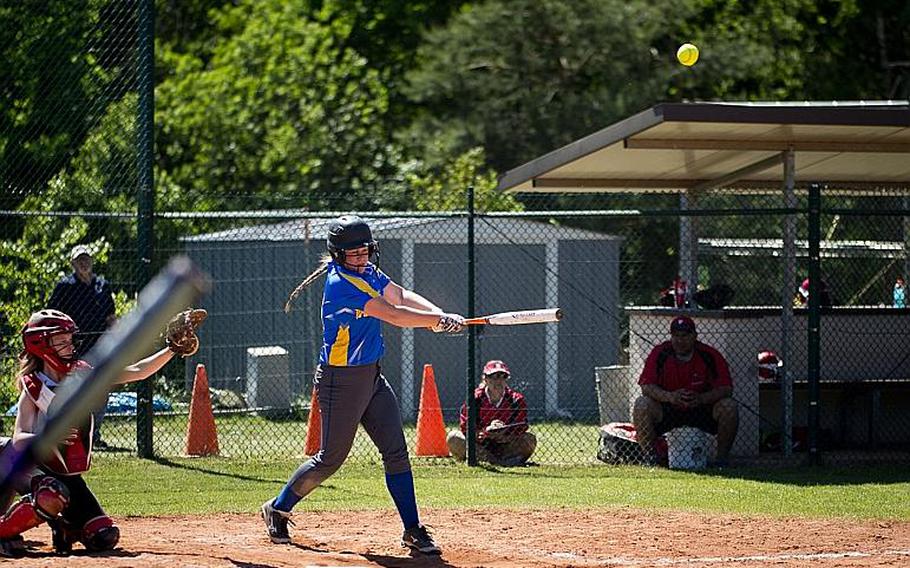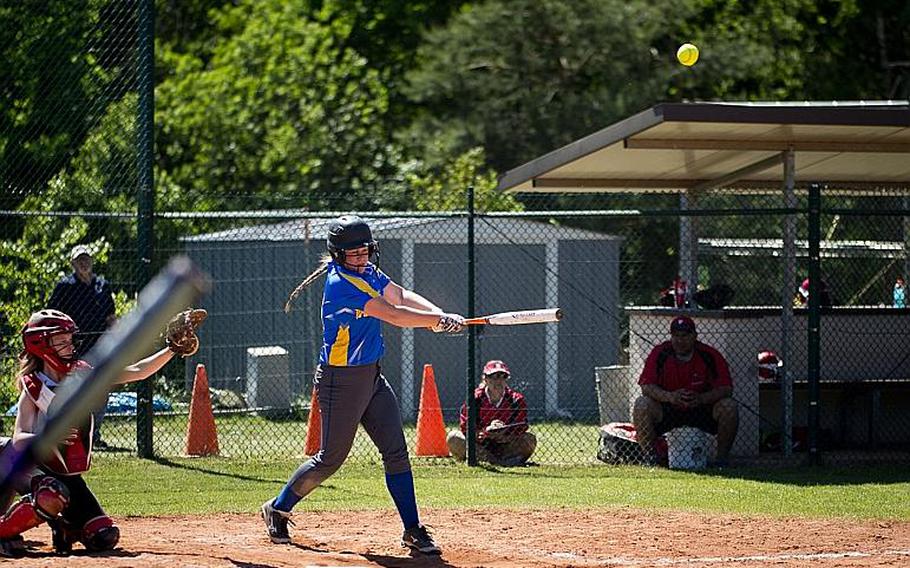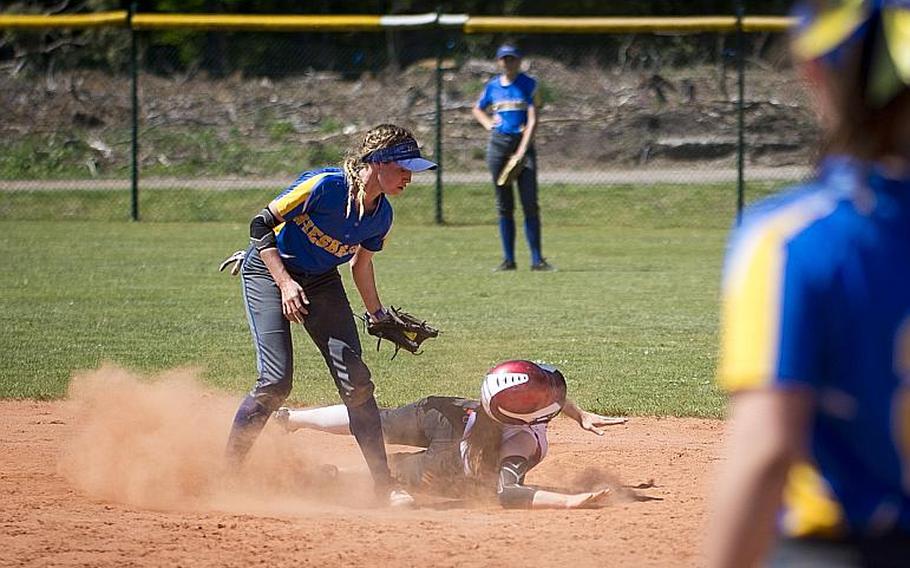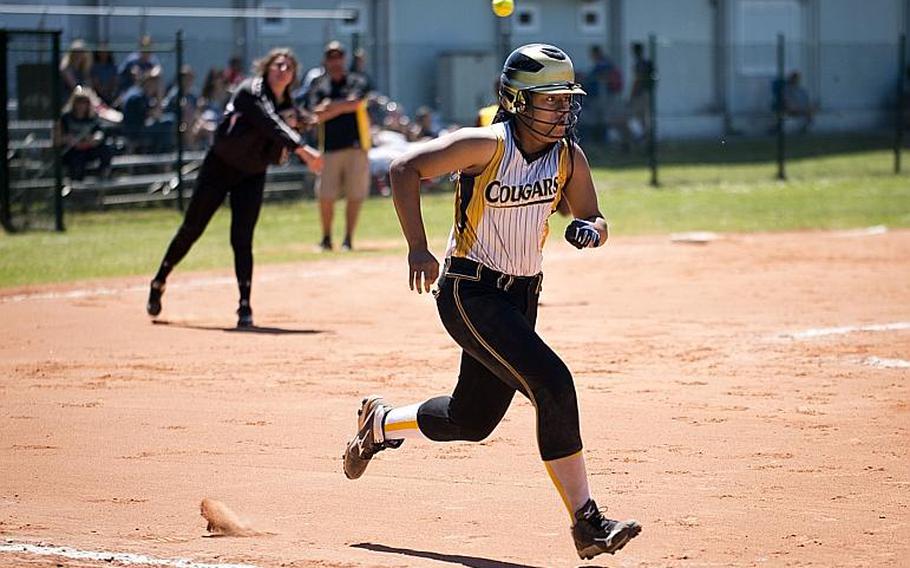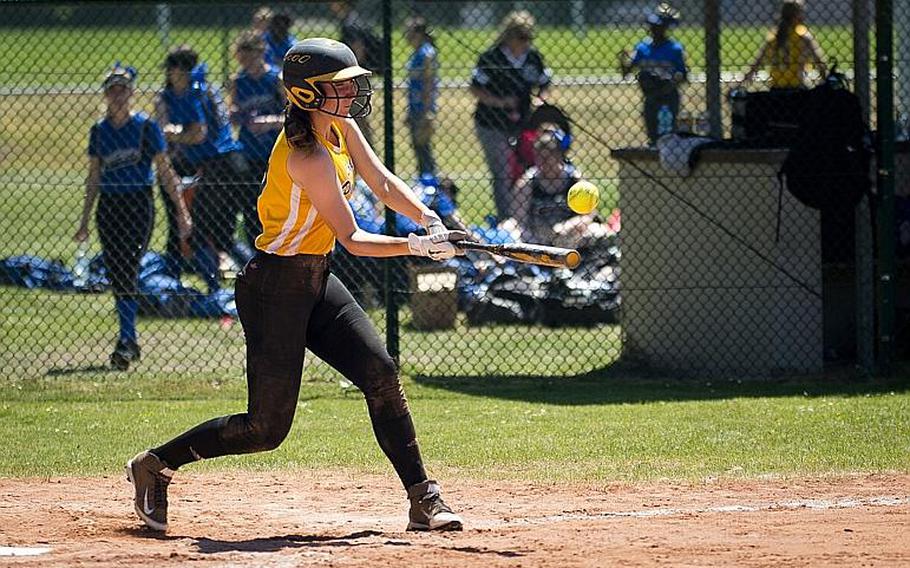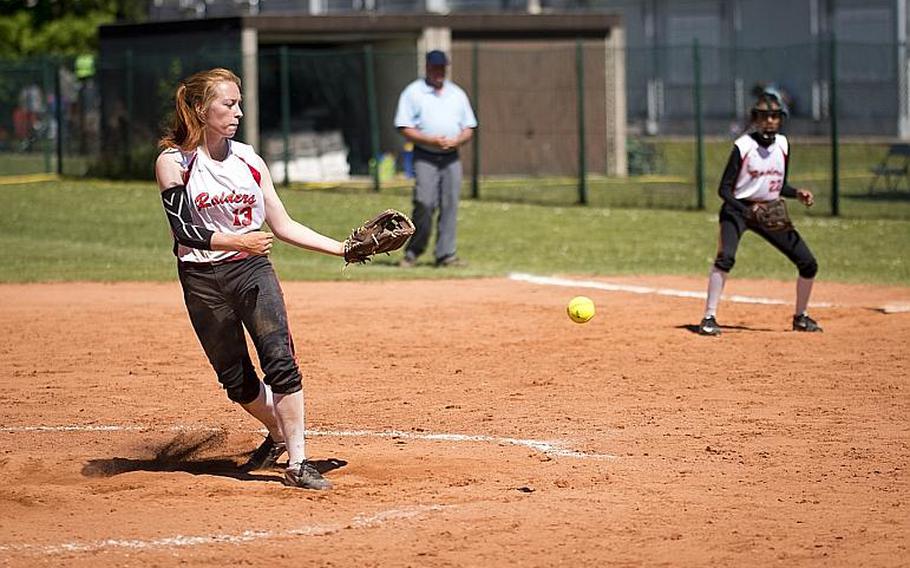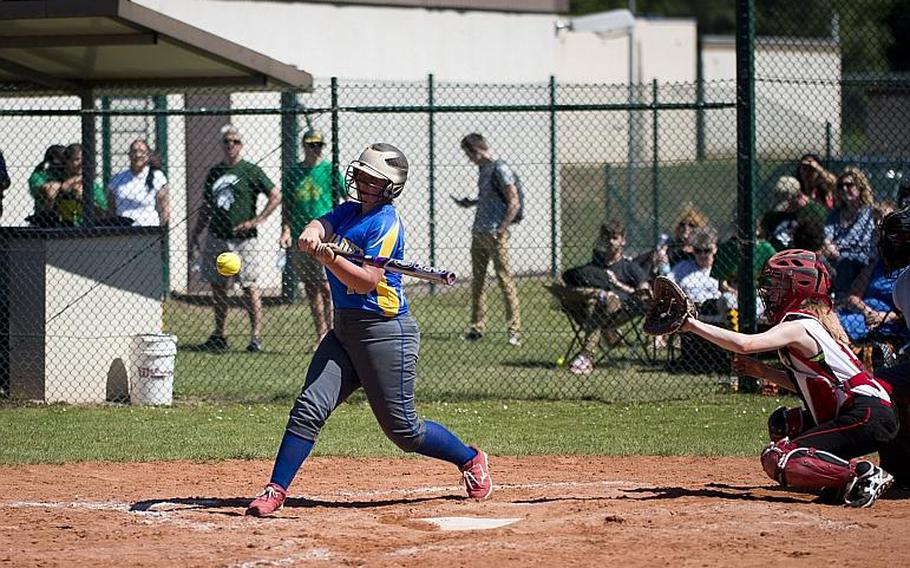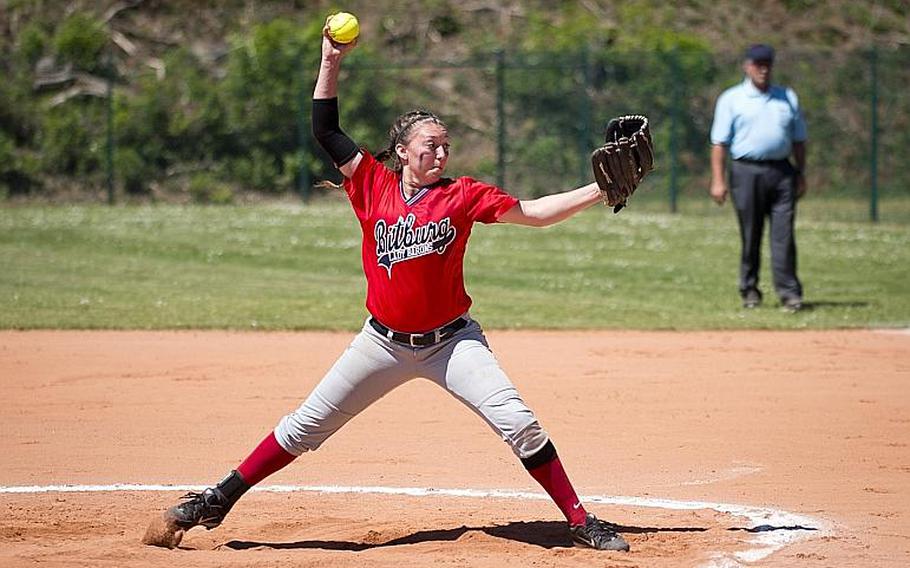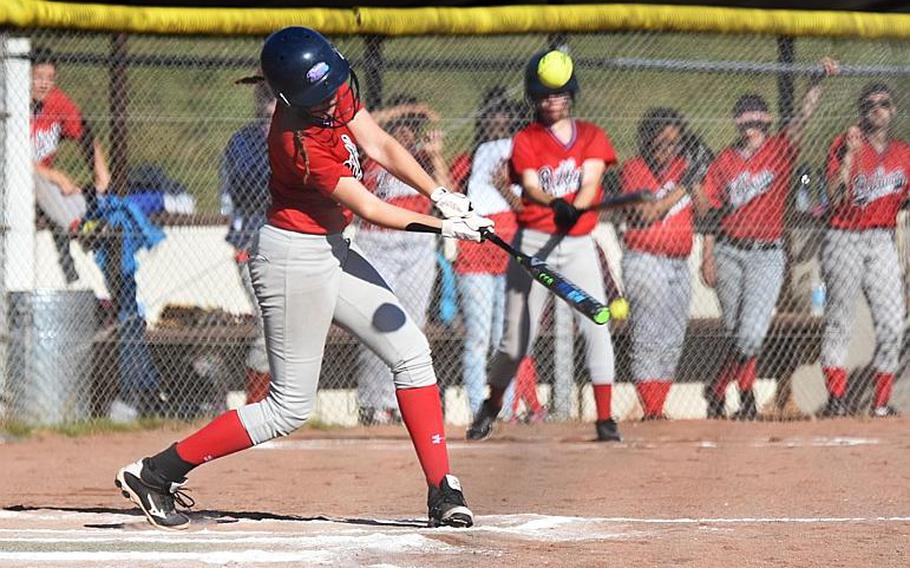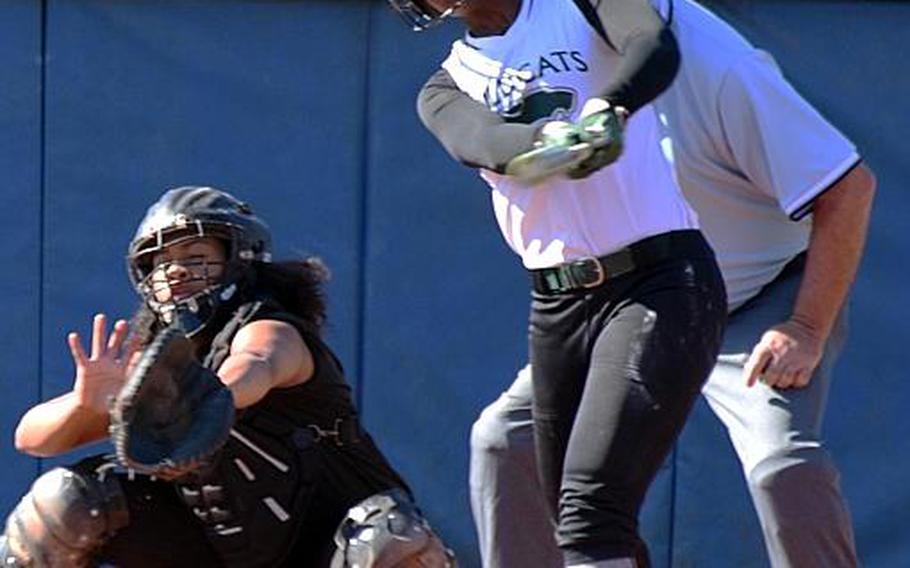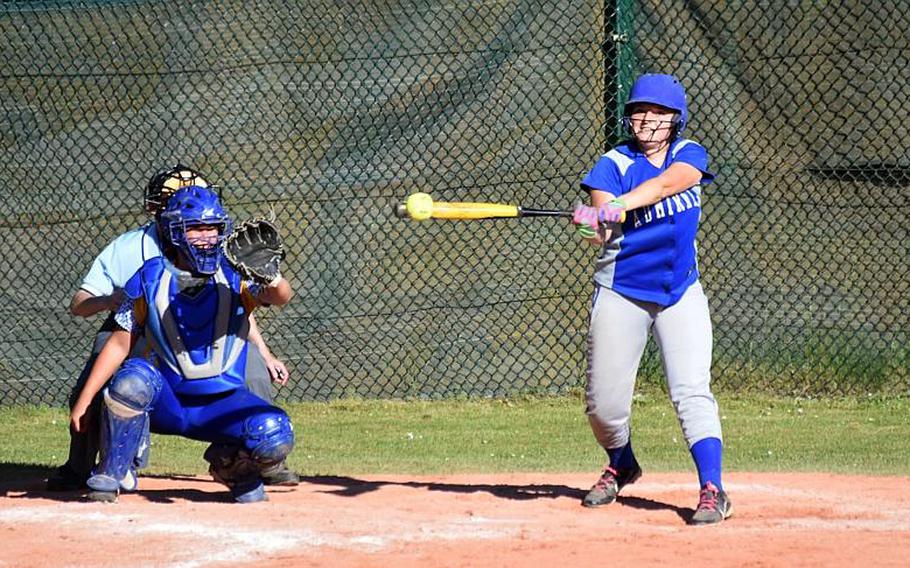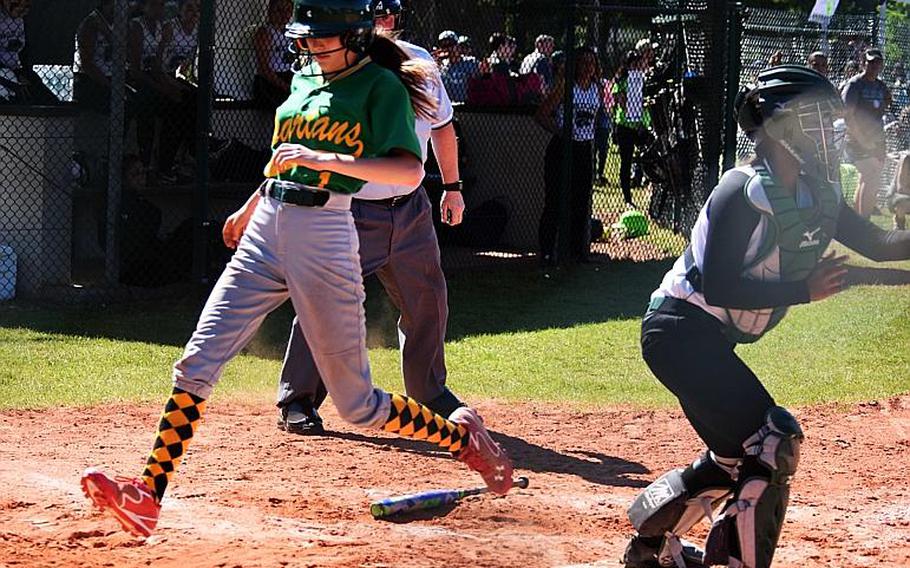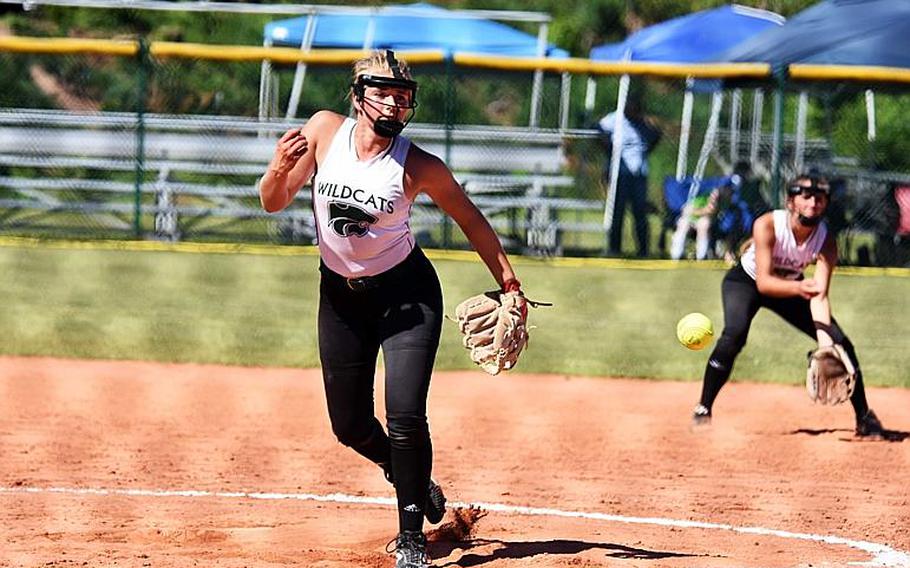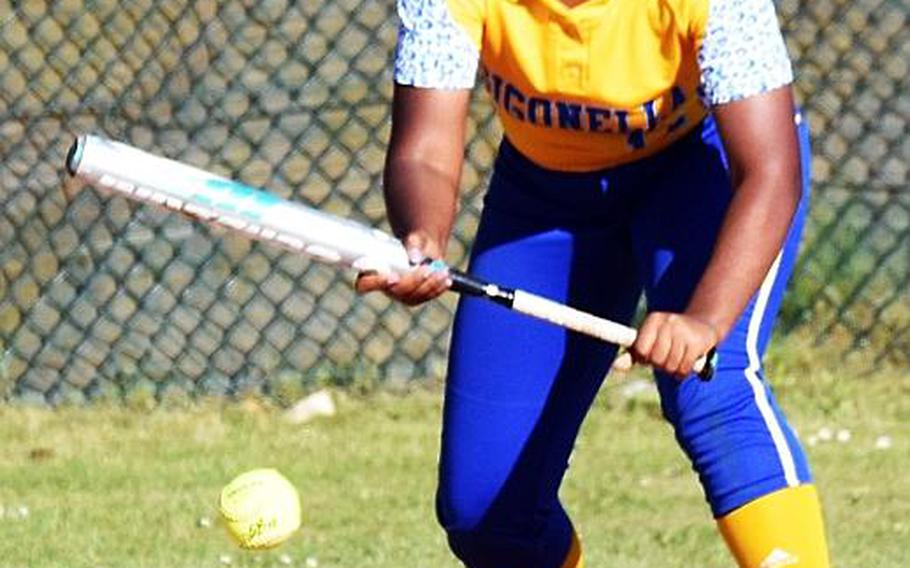 KAISERSLAUTERN, Germany – The second day of the DODEA-Europe Softball Championships saw the strong Division I teams advance to the semifinals, while many the Division II/III teams did complete turn-arounds from their performances Thursday.
In Division I, Ramstein and Vilseck remain undefeated. The Royals beat Lakenheath 7-0.
"We have a target on our back," Ramstein coach Steve Kennedy said. "We have to keep fighting every game. We can't let up."
Vilseck beat Naples 7-6 and Kaiserslautern 9-8. In their game against Kaiserslautern, the Falcons were losing 8-4 up until the last inning, when the team scored five runs.
Stuttgart won its game against Vicenza, 20-6, securing a place in the semifinals against Vilseck at noon.
During Stuttgart's game against Vicenza, Panthers catcher Rozalyn Eilenberger hit a grand slam in the third inning.
"I just started to have fun and enjoy the game. Then I got into the zone and hit it," Eilenberger said. "I love softball. I would be happy just to be in the seats watching it, as long as I got to be a part of it."
Kaiserslautern beat Weisbaden 12-5, and will play against Ramstein on Saturday at 12:30 p.m.
Division II/III has been much more evenly matched, and has three more round-robin games Saturday to determine who will join Sigonella in the finals.
Bitburg lost both of its games Thursday, but won both of its games Friday. The Barons beat Hohenfels 10-4 and AFNORTH 17-1.
"Yesterday was tough," Bitburg assistant coach Keoni Skiles said. "We had to shake off all the errors we made, and not let them get into our heads. We played really well today."
The Barons will be playing Aviano Saturday. The Saints also lost both their games Thursday, but redeemed themselves to beat Rota 13-8 and AFNORTH 11-1.
"These wins really mean a lot to us" Aviano coach Brian Irizarry said. "Going into tomorrow 2 and 2, instead of 0 and 4, is really motivating. It keeps us in the hunt for the championships."
On the opposite side of the spectrum, Rota and Hohenfels won both of their games Thursday, then lost both games Friday. One will turn around its fortunes when the two meet Saturday.
Sigonella remains undefeated, beating Rota 11-5 and Hohenfels 8-3.
"We've been third place three years in a row," coach Steve Larson said. "The girls really want that championship. They finally have a chance to get it. I think it's their year."
Twitter: @Marty_Stripes