D-II girls final
BFA starts slowly, but earns decisive victory
by
Jennifer H. Svan
May 23, 2019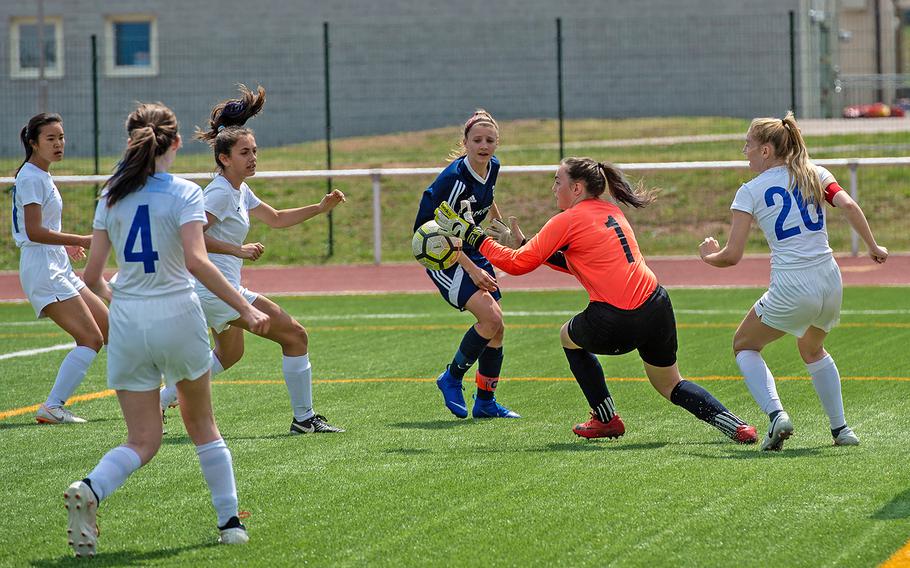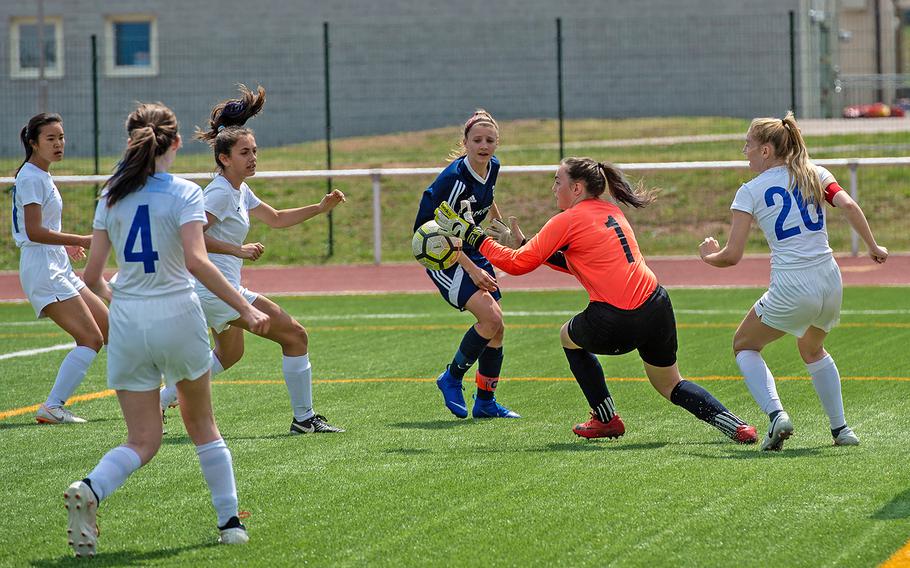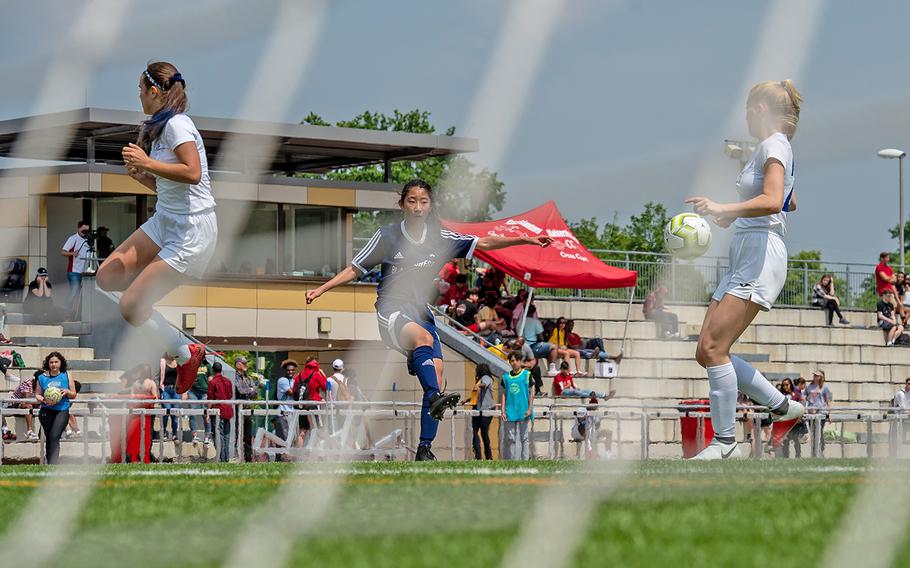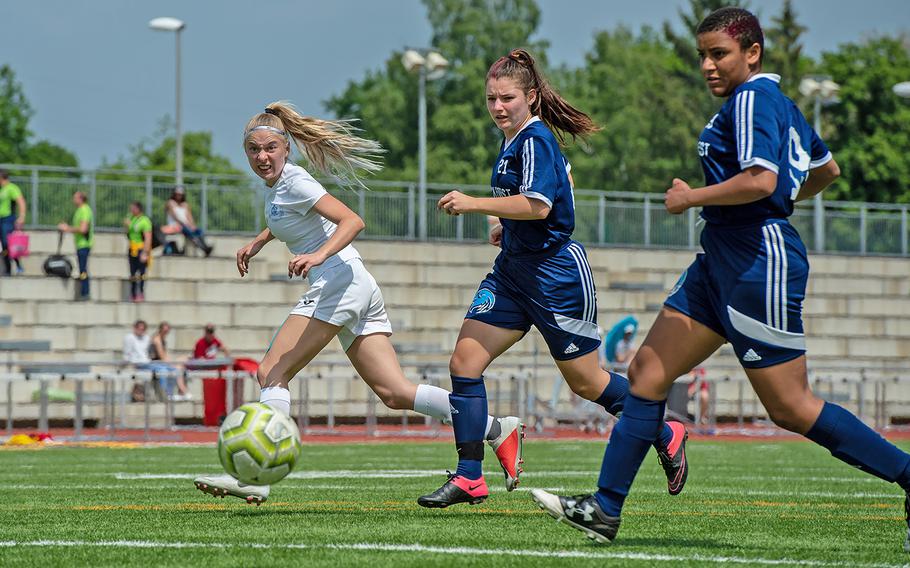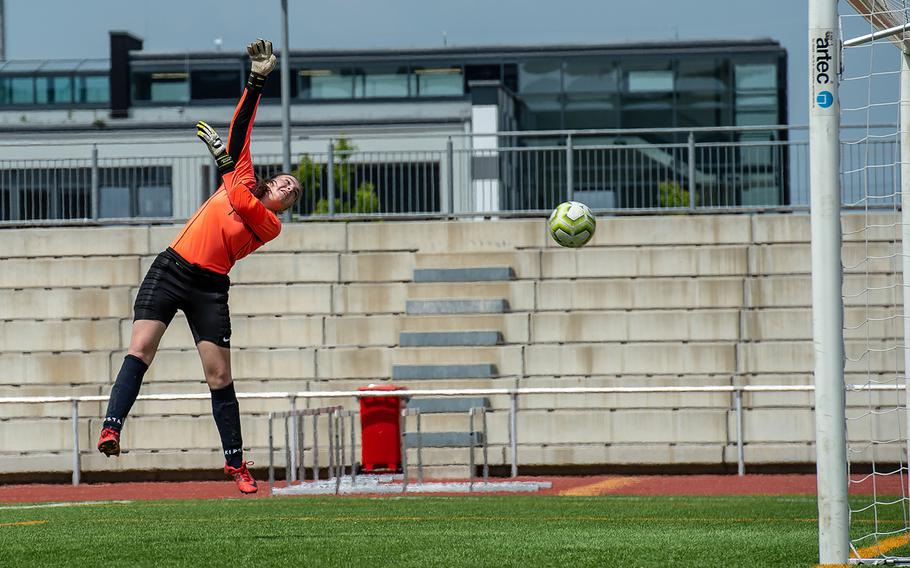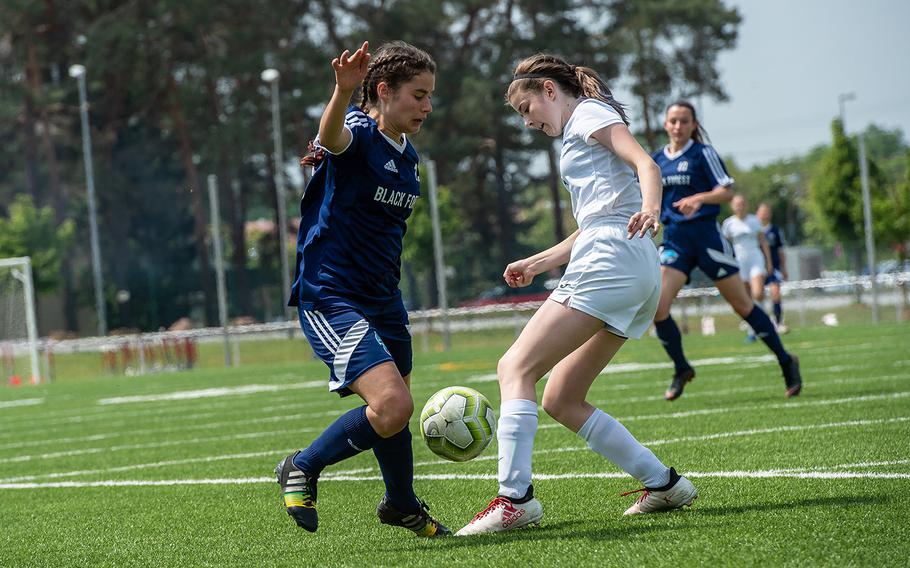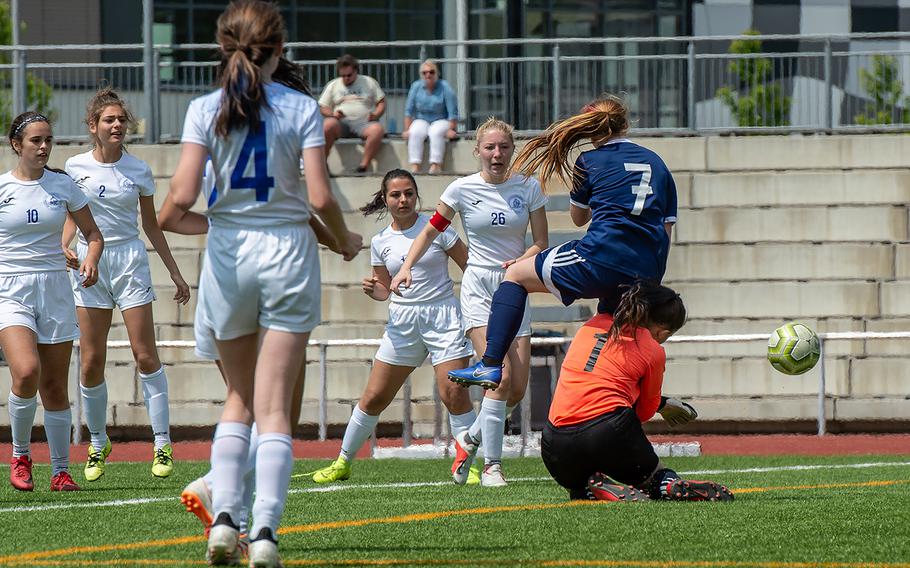 KAISERSLAUTERN, Germany – The first half of Thursday's DODEA-Europe Division II girls' soccer finals was scoreless for more than 30 minutes.
The Marymount Royals were doing a good job keeping Black Forest Academy - one of the tournament's scoring juggernauts and the division's top seed - off the scoreboard.
But with less than 10 minutes to go until half time, BFA senior Bianca Liberti sunk a free kick that sailed over Marymount goalkeeper Romana Bardetti into the back of the net to put the Falcons up 1-0.
About five minutes later, Liberti, a center midfielder, followed up with a long goal she kicked from a distance about halfway between the goal and midfield on the Kaiserslautern High School soccer field.
The Falcons were only getting warmed up. They swooped into the second half with a pair of goals by freshman Yewon Park. And Liberti added one more to lift the Falcons to a 5-0 victory and their first European title in three years.
The last time BFA won in the finals, Liberti was a freshman.
"It feels good to start and finish with a bang," she said.
For the past two years in tourney play, BFA couldn't get past Spangdahlem. But the Sentinels' move to Division III – where they took the crown earlier Thursday - cleared the path to the title.
The Falcons may not have needed any help in clearing the way to the top. This year's team, the BFA players said, was one of its strongest yet, with a mix of talented underclassmen and experienced veterans.
BFA coach David Harris said the Falcons were solid on both offense and defense.
"They work so well together," he said. "Just (playing) beautiful soccer, moving the ball down the field, communicating. So proud of them."
The Royals, the tournament's fourth seed, held their heads high after the game.
"We fought as hard as we could," said junior striker Agustina Lopez. "We're happy at least getting second place."
For Bardetti, the Marymount goalkeeper, the game was like a goal-tending clinic.
Bardetti said she usually likes to come out onto the field and sweep up balls that get close to the goal.
But BFA "shot from a distance this time and I'm not really used to that," she said. "Normally, I would come and get it from underneath their feet.
"It was a really tough game," she said.
svan.jennifer@stripes.com Twitter: @stripesktown