BFA bounces back to down Wiesbaden boys
by
Mark Patton
December 3, 2011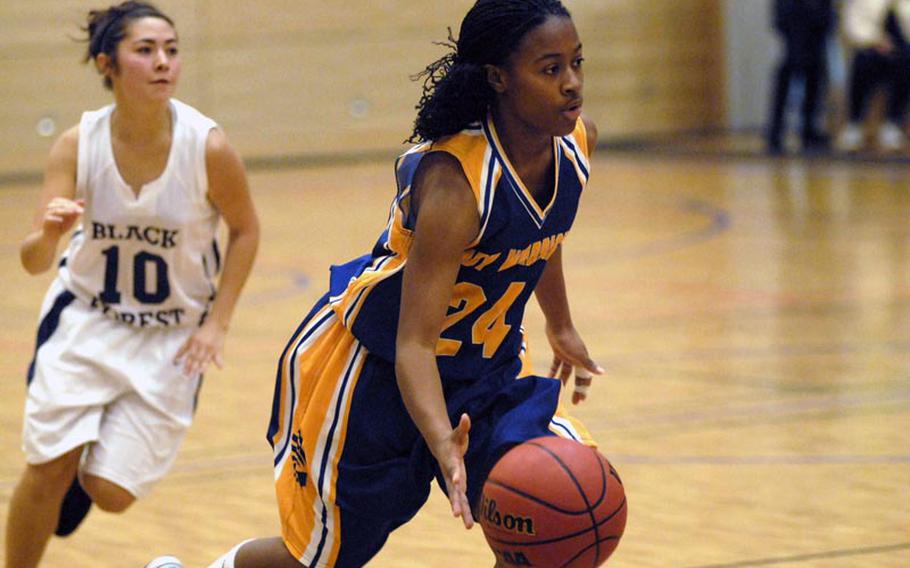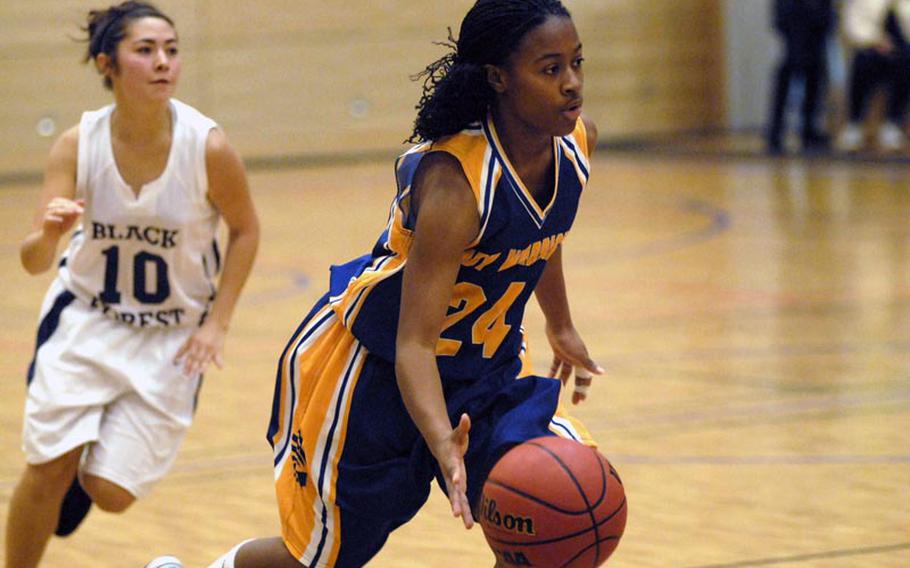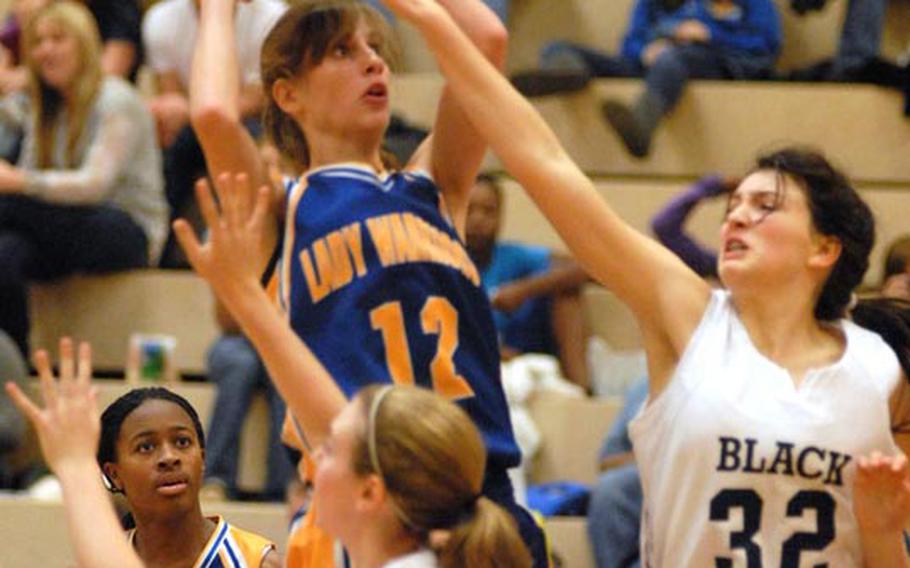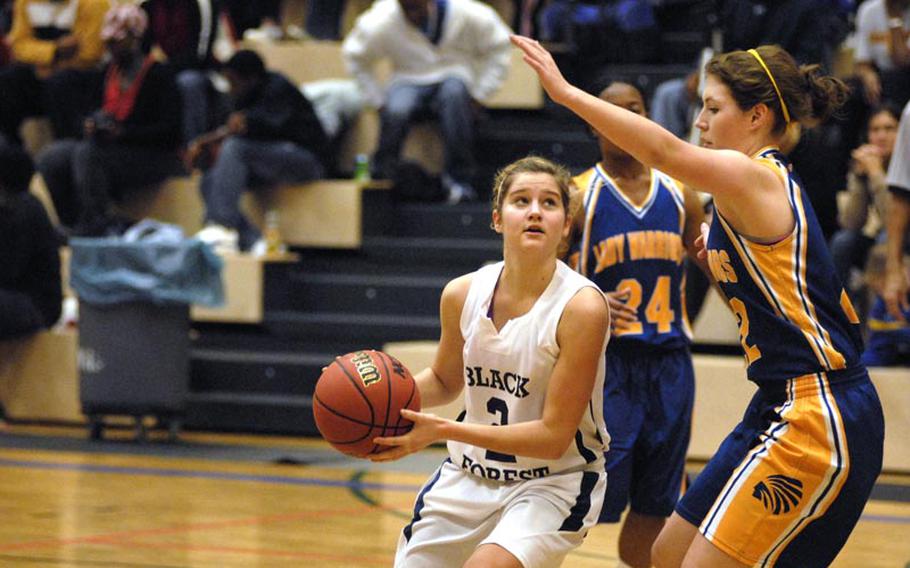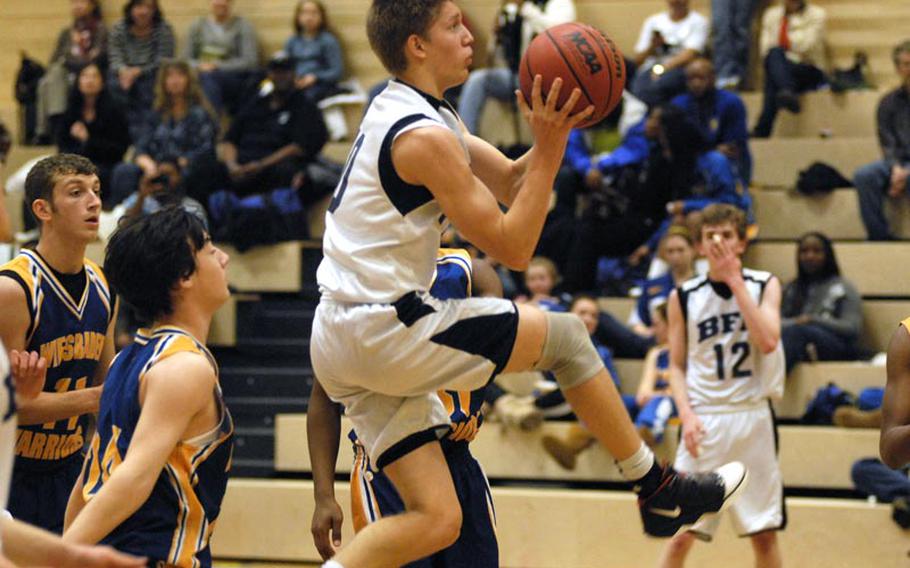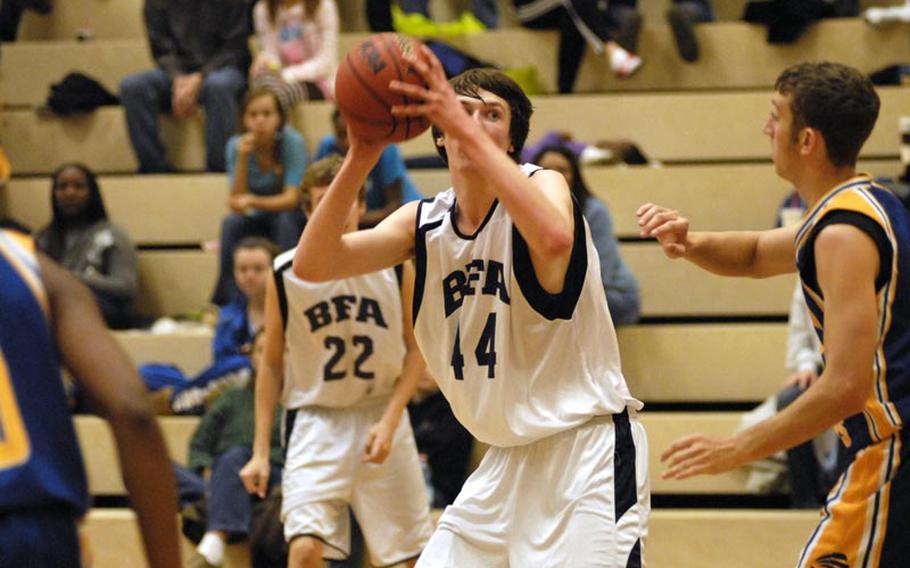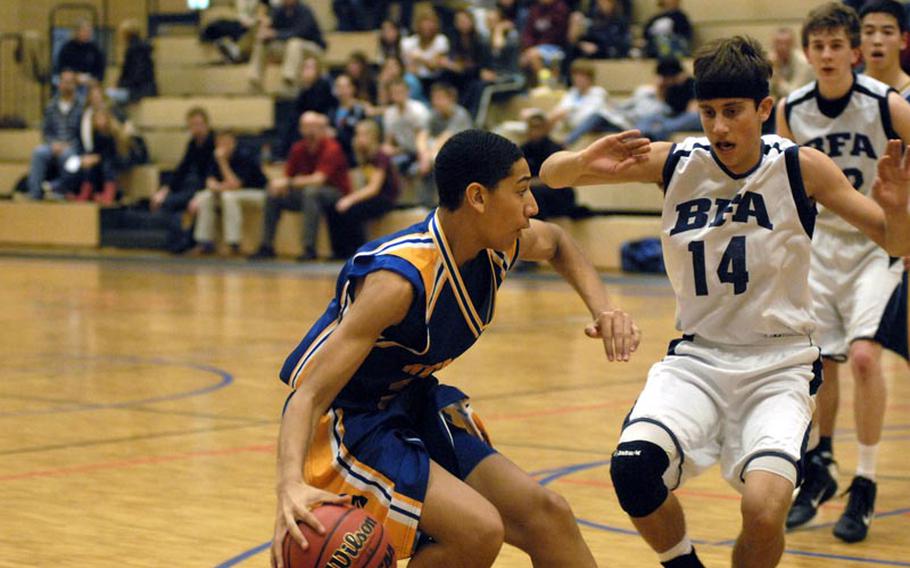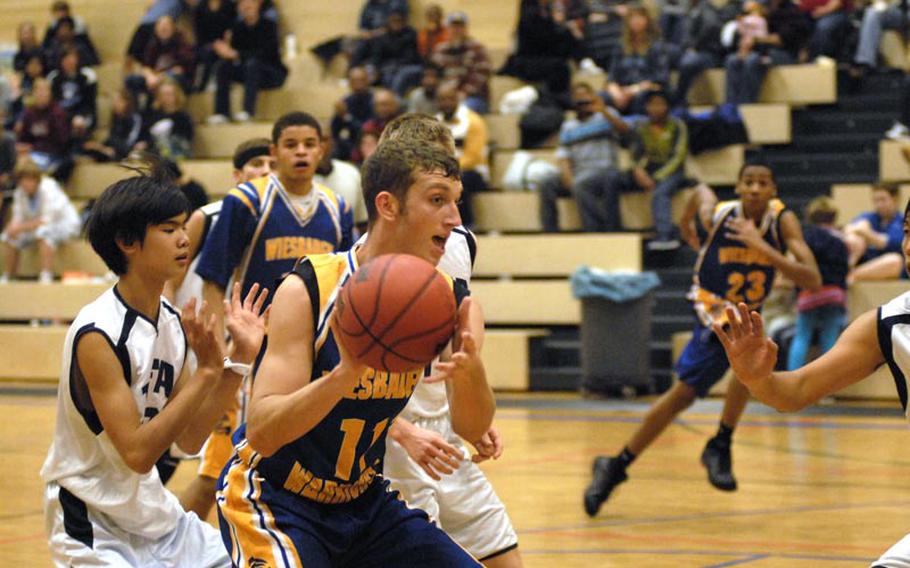 WIESBADEN, Germany - The Black Forest Academy Falcons boys basketball team grabbed the Wiesbaden Warriors in its talons from the opening tip-off Saturday and never lost its grip, upsetting host Wiesbaden, 44-36.
There were no signs of lost confidence Saturday for the Division-II Falcons, who put up a fight, but fell Friday night to Wiesbaden, 41-32.
On Saturday, the Warriors, down two key players for the weekend matchups, just couldn't slow down the Falcons first half attack, as Black Forest jumped out to an early 22-2 lead.
The inside game of Wiesbaden was thrown off course by Falcons junior Travis Olson. The 6-foot-9-inch big man for Black Forest finished with eight rebounds, four swats and five steals, keeping the Warriors on the outside perimeter, where constant pressure forced a lot of passes, but not many shots, for the Wiesbaden squad.
The Warriors slowly chipped away at the Black Forest lead, and when Wiesbaden senior Gary Miskovsky nailed a pair of three-pointers in the third period to close the gap to four points, the Falcons seemed shaken.
Not for long, though. Black Forest senior Josiah Kelley was able to find holes in the Wiesbaden defense to open the Falcons' lead back up to a comfortable one.
"We had to keep cool and not lose our heads," said Kelley, who finished with a team-high 20 points. He also snagged six rebounds and had four steals.
Falcons senior Anthony Purpero said the win couldn't have come against a better opponent.
"This is huge for us, Wiesbaden's a Division I school," he said.
Black Forest juniors Joseph Leavitt and Luke Zvara rounded out the top Falcons scorers with eight and seven points, respectively.
Wiesbaden sophomore Kelsey Thomas led the Warriors with nine.
Wiesbaden girls 28, BFA 19: Wiesbaden showed off its defensive hustle by forcing bad shots and turnovers from Black Forest for a weekend sweep. The Lady Warriors won Friday, 32-19.
The Lady Warriors also showcased their versatile defensive pest and overall speedster, sophomore Phylecia Faublas, who was all over the court on Saturday, either putting up shots for her team or shutting down shots from the Lady Falcons.
"When I get the ball, my main goal is to get down the court as fast as I can," said Faublas, who finished with a team-high nine points.
Juniors Katherine Mosley and Meghan Smith rounded out the top Wiesbaden scorers, with eight and six. The Lady Falcons were led by junior Natalie Bertrand's eight points.
Although the Wiesbaden squad is composed of all new starters from the team that went undefeated in the regular season last year, the Lady Warriors say they're pleased with their opening matchups, but cautioned there's still improvement to be made.
"We had a lot of turnovers, we're going to work on that in practice," Faublas said.