Bergman, Henderson choose colleges
by
Dave Ornauer
April 20, 2011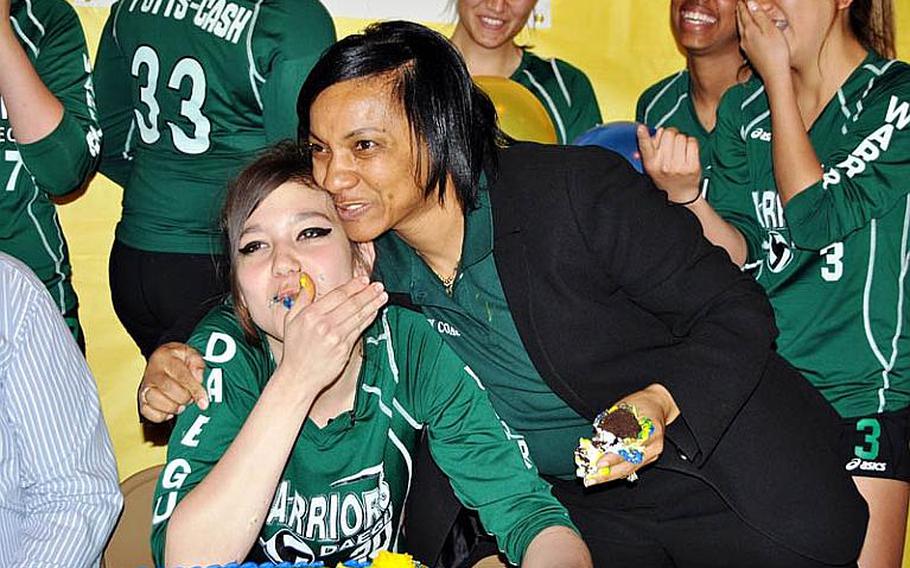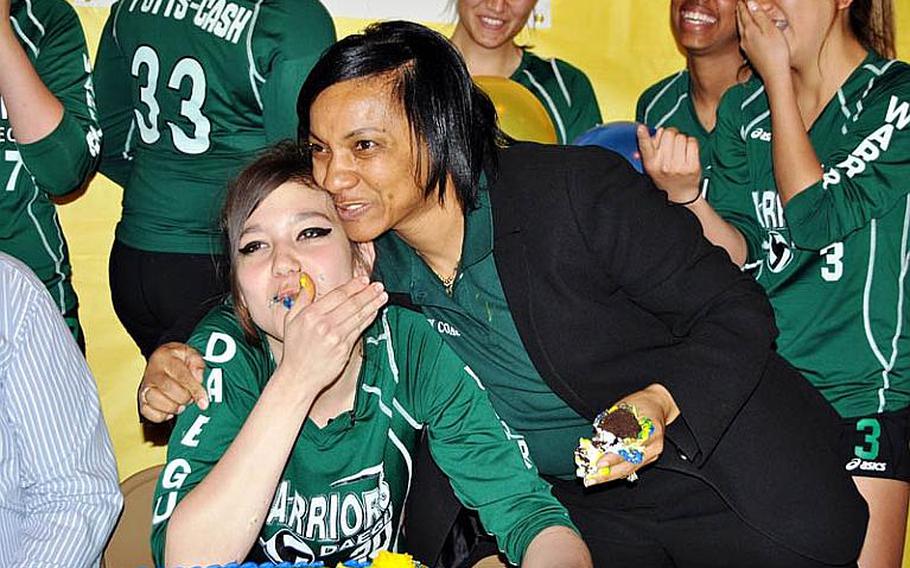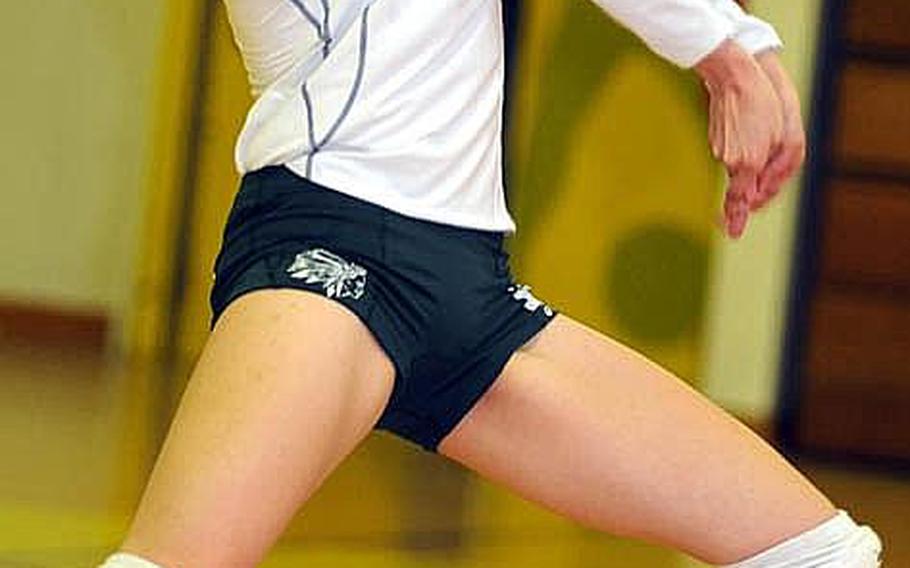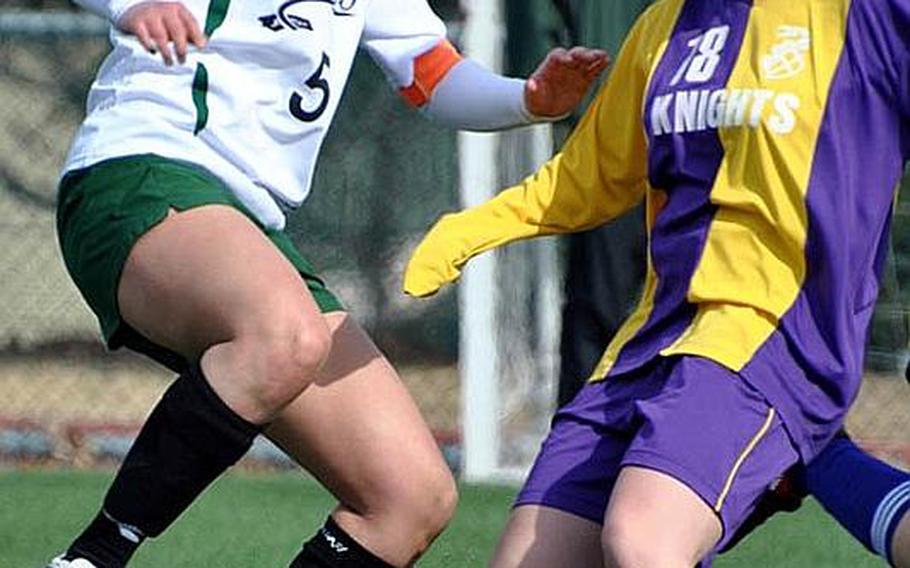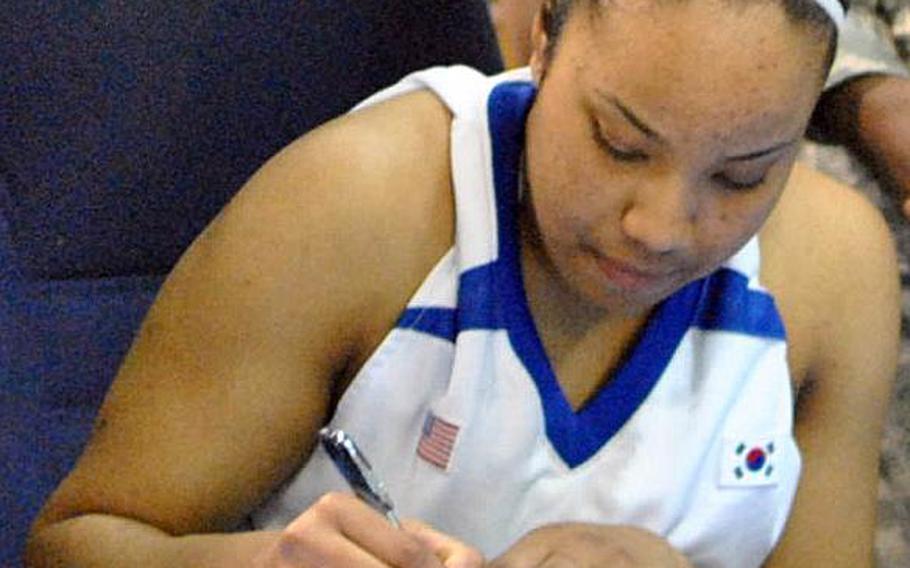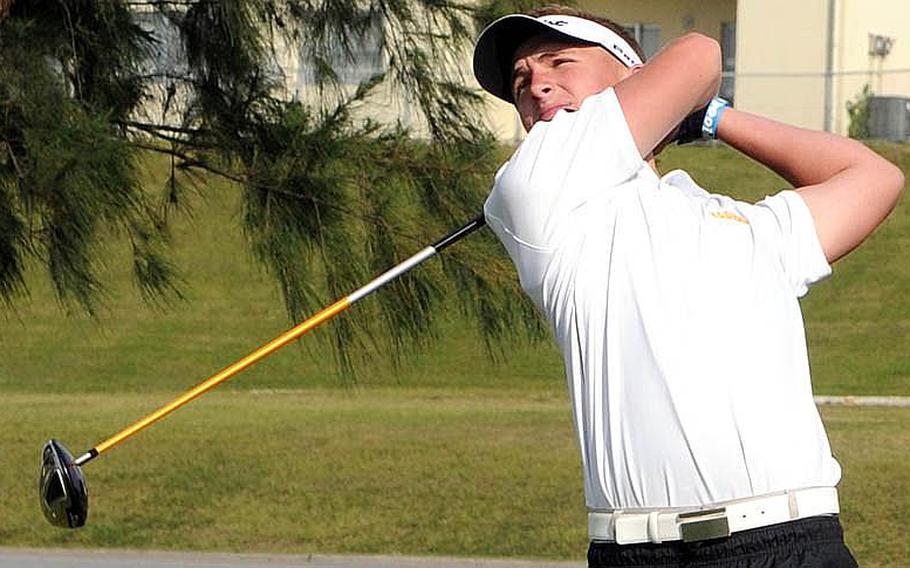 KADENA AIR BASE, Okinawa – Two DODDS Pacific high school seniors put pen to paper this month, signing national letters of intent to play sports in college next fall, making the total four so far from the Far East with at least one more to follow.
On Tuesday, four-time All-Far East spiker Kristina Bergman of South Korea's Daegu American School signed for a partial financial grant in aid at the University of Central Oklahoma. On April 4, island champion Reid Henderson of Okinawa's Kadena High School signed for a partial grant at Maryville College (Tenn.).
Bergman could have gone elsewhere, she said, having been offered scholarships or grants at schools in Florida and North Carolina. But the comforts of home – she hails from Oklahoma – and being close to her biological father, Jeffrey, ultimately made up her mind.
"I spent time there last summer" at UCO's Edmond campus "and got familiar and comfortable with the college, so I thought why not stay here and maybe transfer somewhere down the road?"
Bergman averaged 12.1 spike kills, 3.4 block points and 9.3 defensive digs for a Warriors team that went 19-4 overall and 14-0 in Korean-American Interscholastic Activities Conference Division I. Daegu won the regular-season title and placed second to Seoul American in the KAIAC D-1 Tournament before winning its second straight D-II Tournament title.
Bergman has spent the last six years overseas and has been part of a Daegu program that has won the two Far East D-II volleyball titles, a D-II basketball crown and a D-II soccer title.
She's earned three MVP awards and eight All-Far East selections in basketball, soccer and volleyball, and has earned three Best Blocker and two Best Hitter awards.
"If you really want it, if you work hard, it pays off in the end," she said.
Bergman becomes the third DODDS Korea student-athlete to sign a national letter of intent to play college sports.
Senior guard Jordan Elliott of two-time Far East D-I Tournament champion Seoul American will play basketball for West Point next fall. The Cadets went 14-16 overall last season and 6-7 in the Patriott League last season.
Bergman's teammate of four years, Angie Robinet, in December signed for a partial scholarship at Point Park (Pa.), an NAIA school in Pittsburgh. She'll play for a Scots team that went 4-13 overall and winless in 10 matches in the American Mideast Conference.
Elliott's teammate Destinee Harrison is due to sign for a full volleyball scholarship at Howard later this week.
The power of the Internet helped Henderson land his berth at Maryville, an NCAA school of 1,100 students about 20 miles south of Knoxville.
He was matched with Maryville, and other schools from Division I to NAIA, by a recruiting service online. "It's a good fit for me," he said of the 1:12 teacher-to-student ratio. "I'm very excited, ready to go get some competition and play some college golf."
Henderson finished second in his freshman and sophomore years before finally dethroning two-time island champion and Kadena teammate Zachary Lay by a stroke in last April's Okinawa Activities Council district championship.