Boys basketball roundup
Baumholder, AFNORTH split a pair
---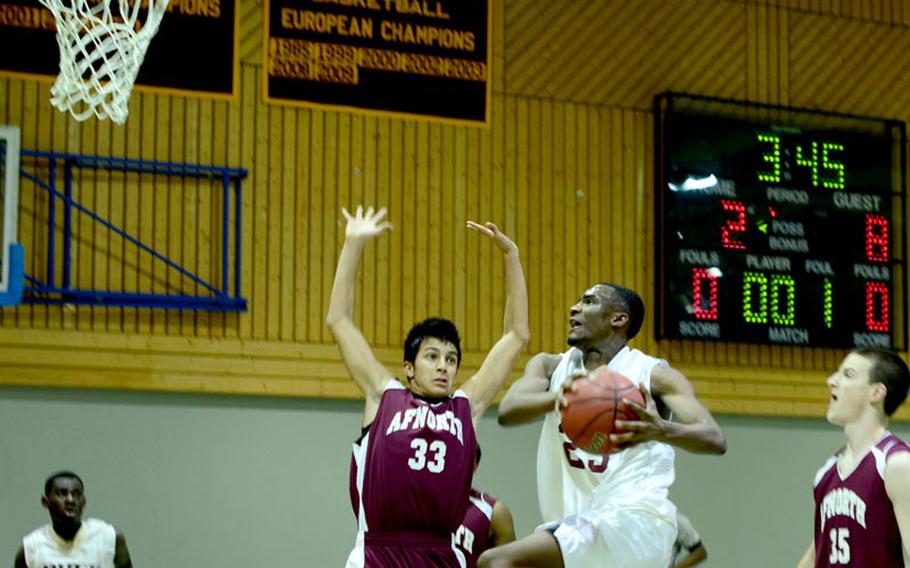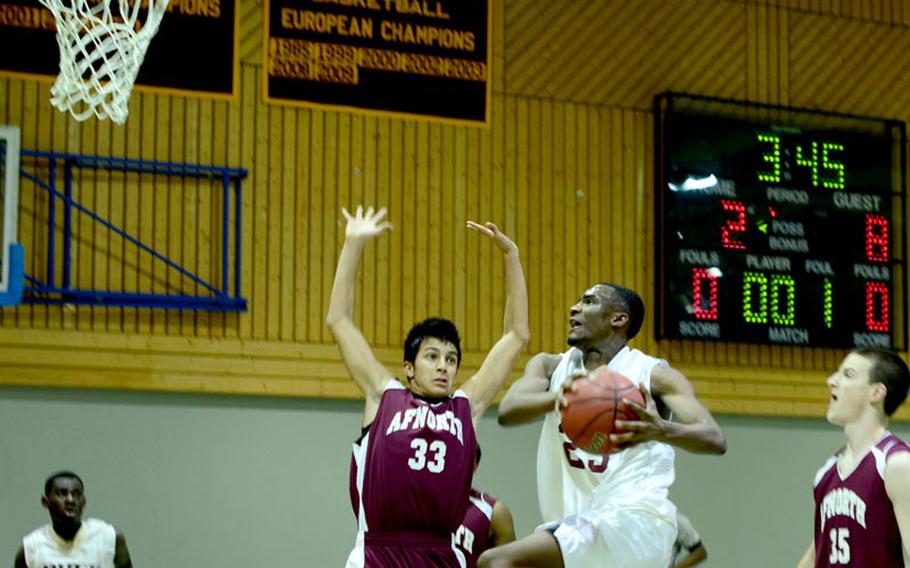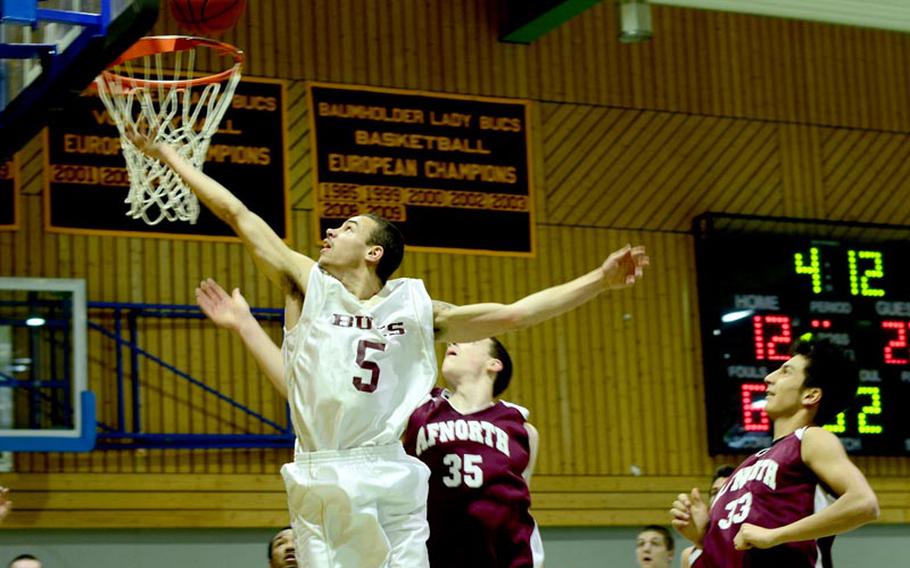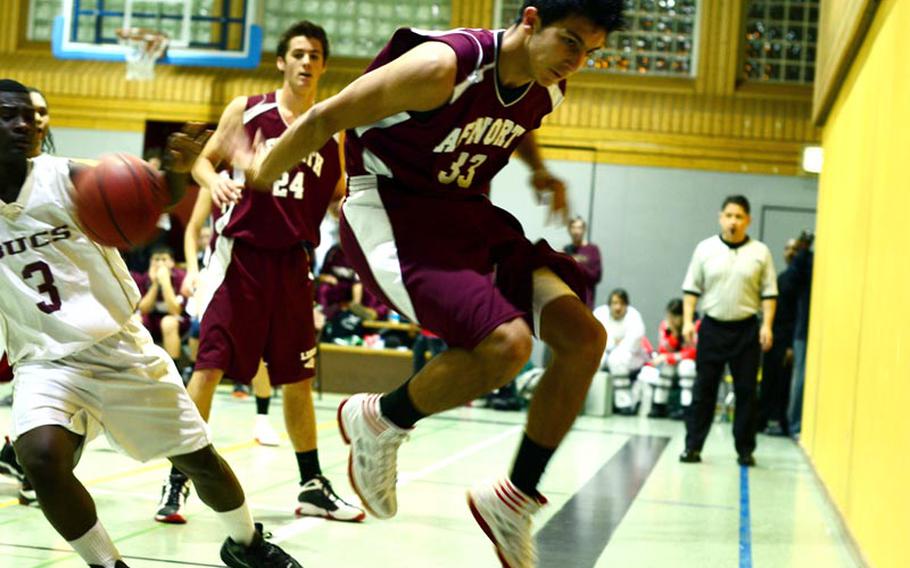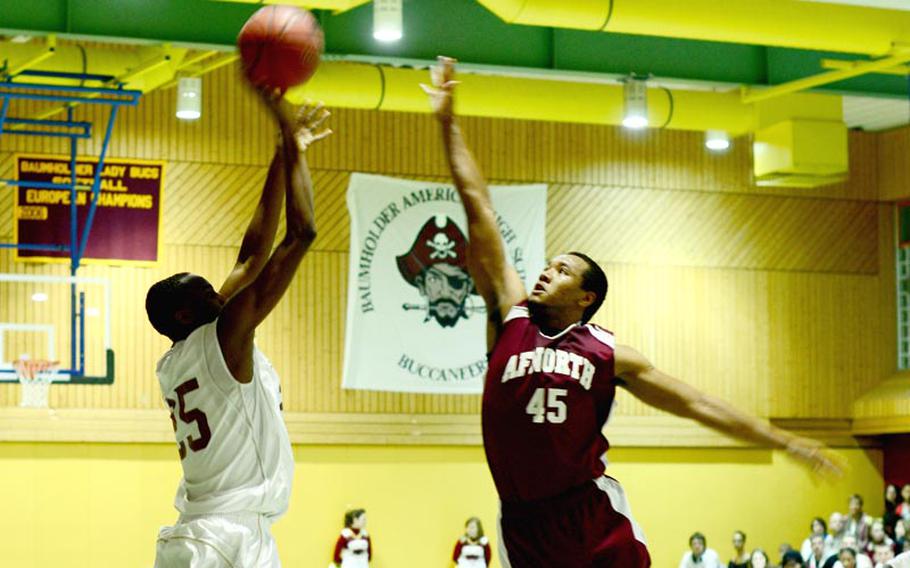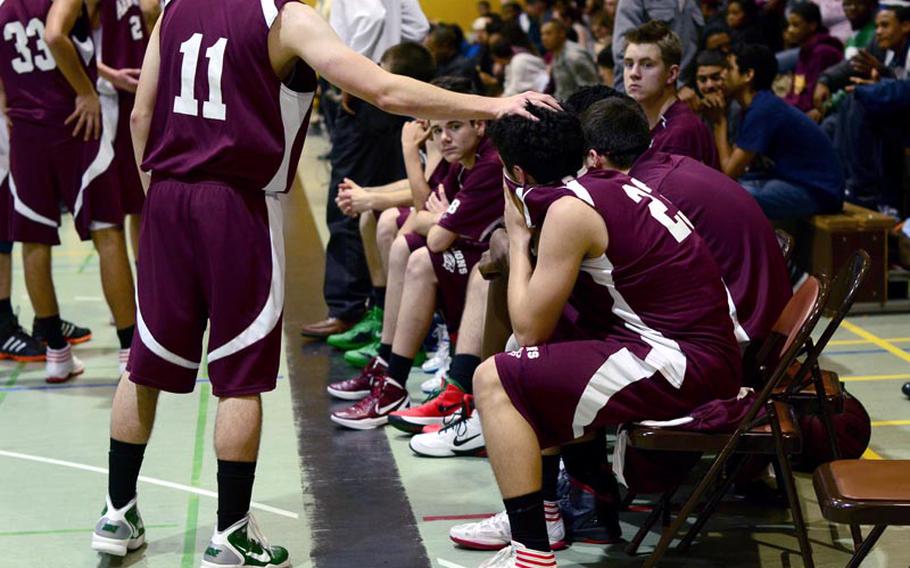 BAUMHOLDER, Germany – Tahrell Harris canned three straight 3-pointers in the first quarter Saturday to jump-start the Baumholder Bucs to a 60-56 victory over the AFNORTH Lions and a split of a non-regional Friday and Saturday matchups.
Harris, who finished with a game-high 20 points and seven steals, scored 17 of his total points in the first half, according to Baumholder coach Spencer Bean, to help the winners to 36-15 halftime edge.
AFNORTH, which won Friday's game 62-46 behind Turkish scoring ace Nuri Karaca's 20 points, was playing without Karaca on Saturday. But the Lions refused to quit, getting the game close on a 24-9 fourth-quarter run.
"The whole fourth quarter, it felt like we were trying not to lose," Bean reported in a Saturday email. Already in the double-bonus at the start of the final eight minutes, he added, AFNORTH "put a lot of pressure on our guards and created a lot of fast-break opportunities to climb back into it."
J.D. Pollock, who finished with 17 points, scored nine of them in the final stanza, Bean wrote, doing "a great job of splitting our defense and getting to the basket."
Brock Holman, who scored 17 points, canned a trey at the buzzer to make it a four-point defeat, Bean reported.
In other boys' games of note:
Wiesbaden 62, Bamberg 53: Saturday at Wiesbaden, Roscoe Johnson scored 24 points and handed out five assists to lift the D-I Warriors over their D-III guests.
Kelsey Thomas added 22 points and four steals for Wiesbaden (2-2) in this non-regional game; Andrew Murray posted 12 points and eight rebounds for the winners.
Anthony Cortright led Bamberg (2-3) with 19 points and seven rebounds.
SHAPE 54, Bitburg 48: Saturday at Mons, Belgium, the Spartans claimed their first victory of the season behind 15 points and 10 rebounds from Alizi Douglas.
The double-double was the second in as many days for Douglas, who registered 19 points and 11 rebounds in Friday's 58-52 loss to Bitburg.
Saturday, according to coach Tim England, SHAPE (1-5) seemed headed for its sixth straight defeat when the Spartans trailed 40-34 after a dismal six-point third period. But SHAPE went on a 20-8 fourth-quarter run to put the game away.
Bitburg (1-3) collected its first victory of the season on Friday behind 13 points from C.J. Evans and 11 points and five rebounds from Rashawn Wimberly.
---
---
---
---