Base wins first Marine regional hoop title in more than a decade
by
Dave Ornauer
April 26, 2004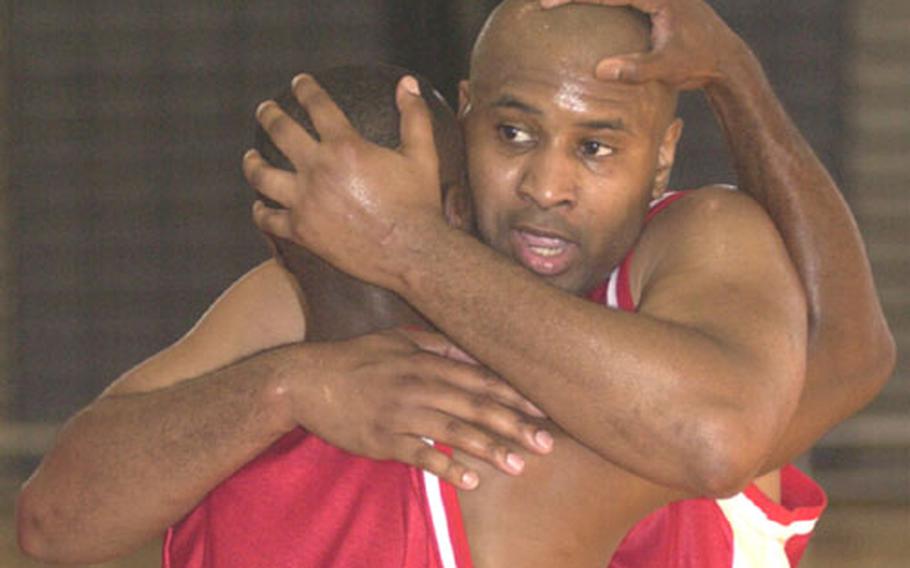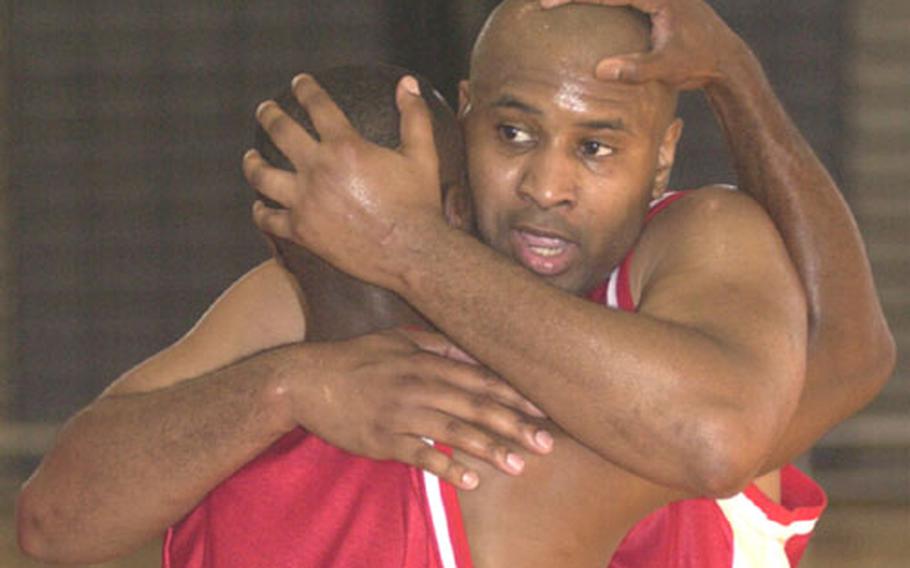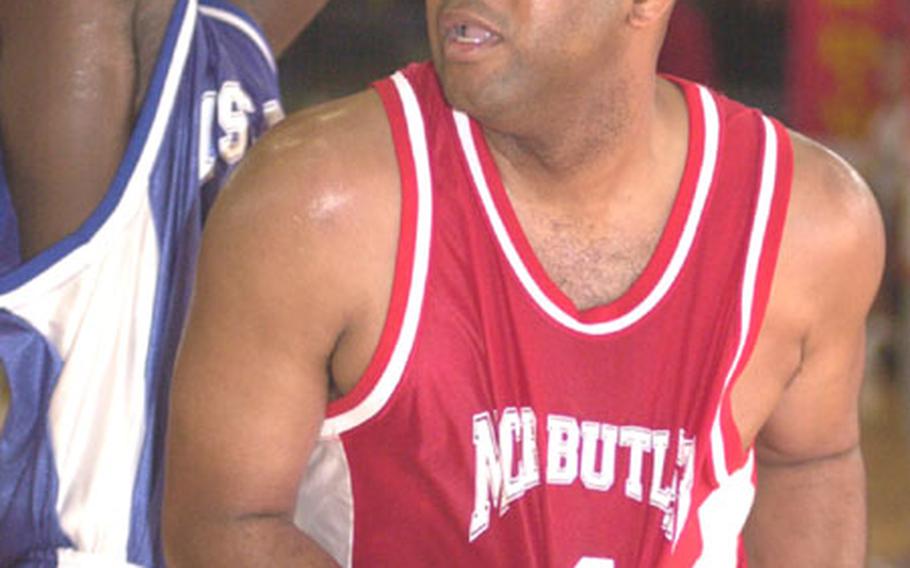 CAMP KINSER, Okinawa — Just when 1st Marine Aircraft Wing appeared ready to take flight, Yonnes Sanders saved the day for Marine Corps Base Camp Butler.
The tournament MVP hit back-to-back baskets, sparking a 15-0 run as Base captured its first Marine Forces Pacific Regional Basketball title in more than a decade, rallying past Wing 87-64 in Saturday's final.
"They got me the ball and I was open. That's all it was, playing together as a team, giving me the open looks," said Sanders, who finished with 22 points.
Tournament organizers said it was Base's first Marine regional title in 12 years. Wing last won the championship in 1995.
Bolstered by the play of its "Big Three" — Sanders, Rodney Brown (32 points) and Vincent White (19) — Base capped an unlikely run for a team that hasn't been near the final lately.
Recently, the final's been dominated by Marine Corps Base Hawaii (titles in 1999 and 2003, second in 2000) and 3rd Marine Division/Expeditionary Force (titles in 2000 and 2002, second in 1999 and 2003).
Entering the tournament's single-elimination playoff as the No. 4 seed, with a 2-4 round-robin record, "nobody believed in us, but we believed in ourselves," Sanders said. "We got better and better each game."
"Somebody stepped up every game. It just so happens today, it was him," Brown said of Sanders' performance.
That performance came after a seesaw first half, in which the lead changed four times on four straight possessions.
Base led 41-37 at intermission, but Wing broke out of the second-half gate quickly, using a 9-3 run to lead 46-44, with seven of those points scored by guard Kevin Cochran.
Sanders answered with two straight buckets, and Base led for good 48-46 with 17:33 left. Base further fueled its 15-0 run thanks to defender Deon Scott, who drew two offensive fouls on Wing players.
"The defense started our offense," Brown said.
It also held Wing scoreless for 6:21. Base led by as many as 24 points down the stretch.
Wing coach Greg Mitchell found himself back in the runner-up spot after guiding Hawaii to the championship last year.
"Their 'Big Three' started shooting as well as they could actually shoot, we didn't play good defense and we didn't shoot enough," said Mitchell. "They did what they had to do; we didn't."
---
---
---
---