Barker sparks Kubasaki past Kadena
---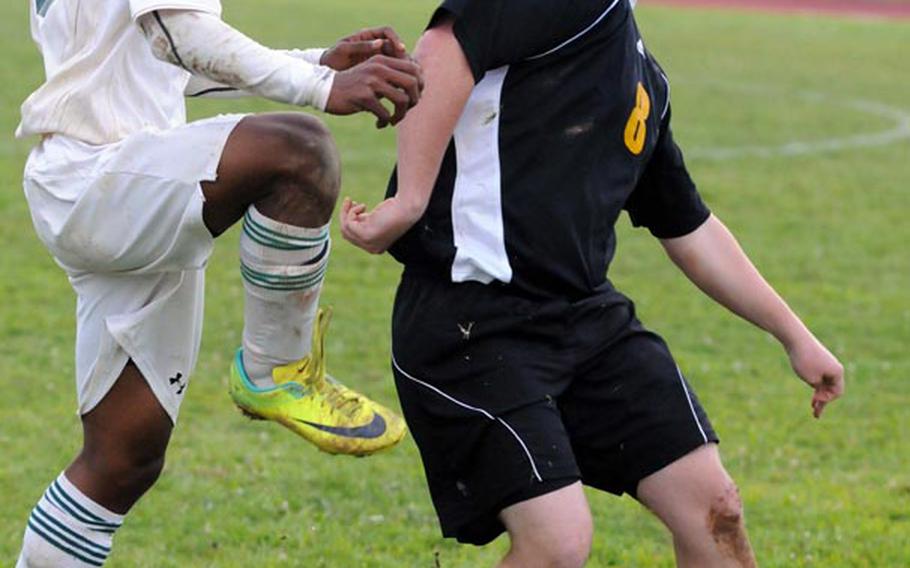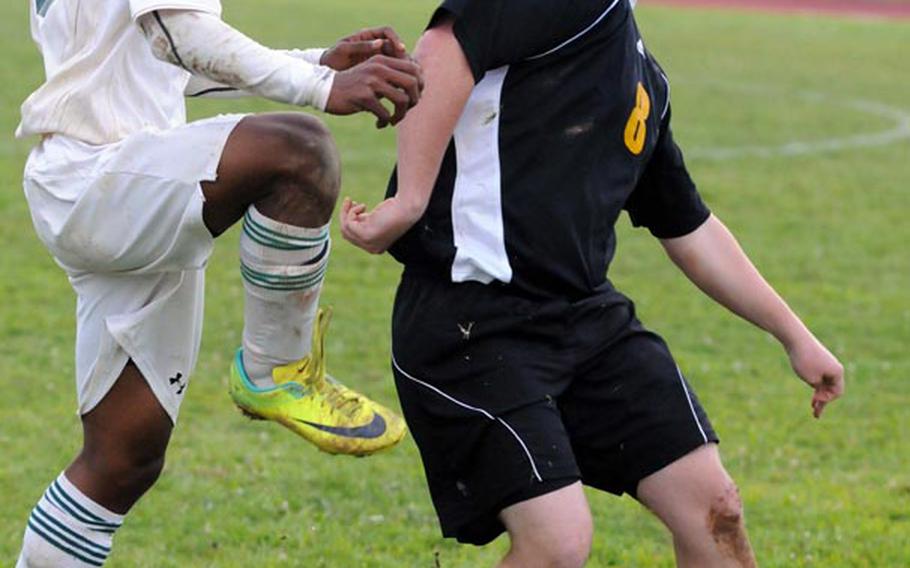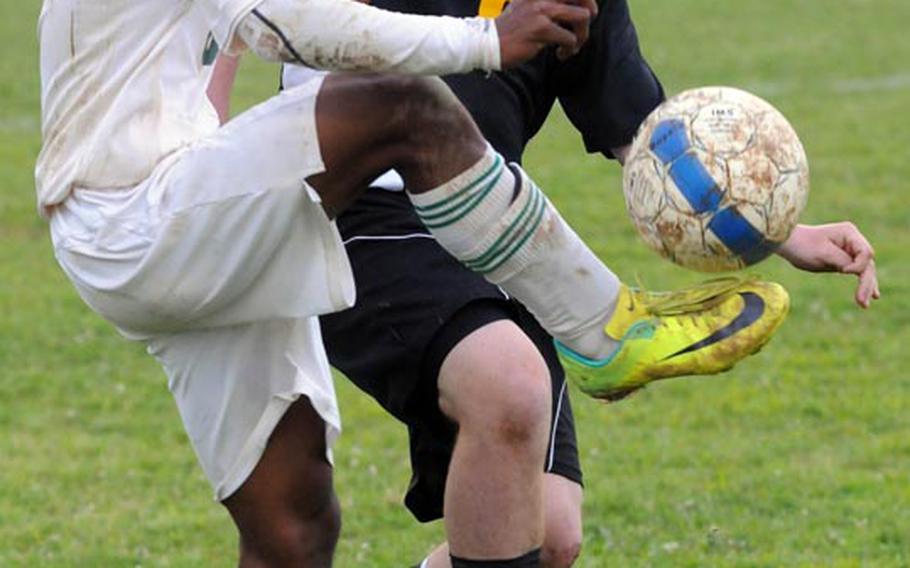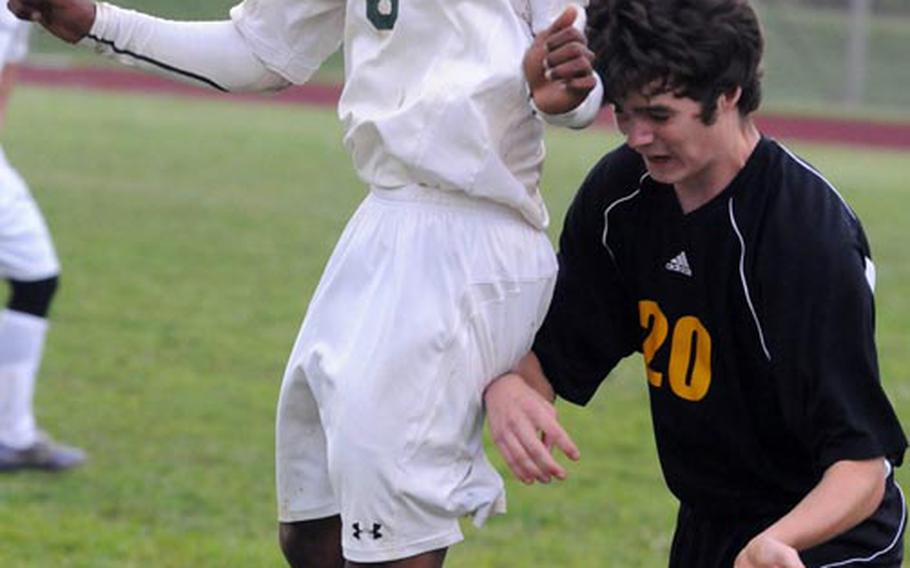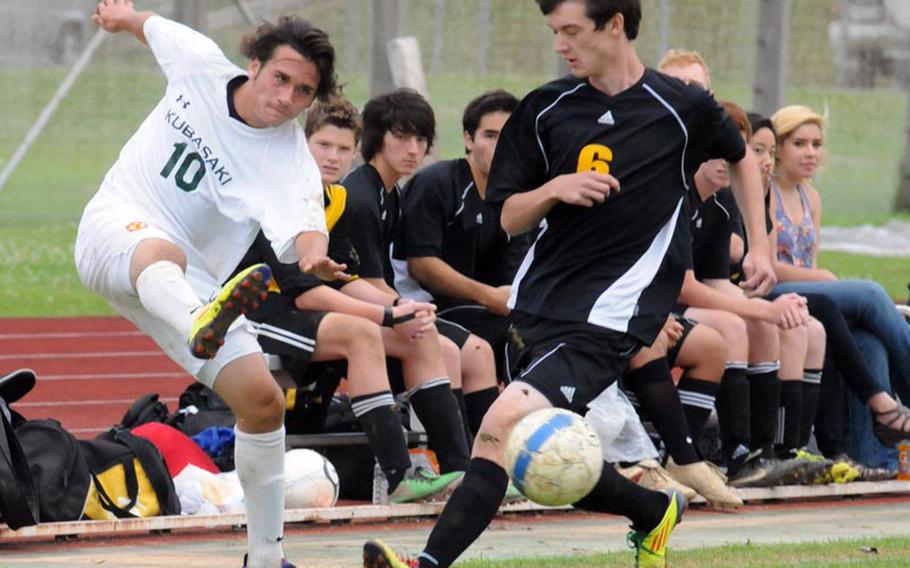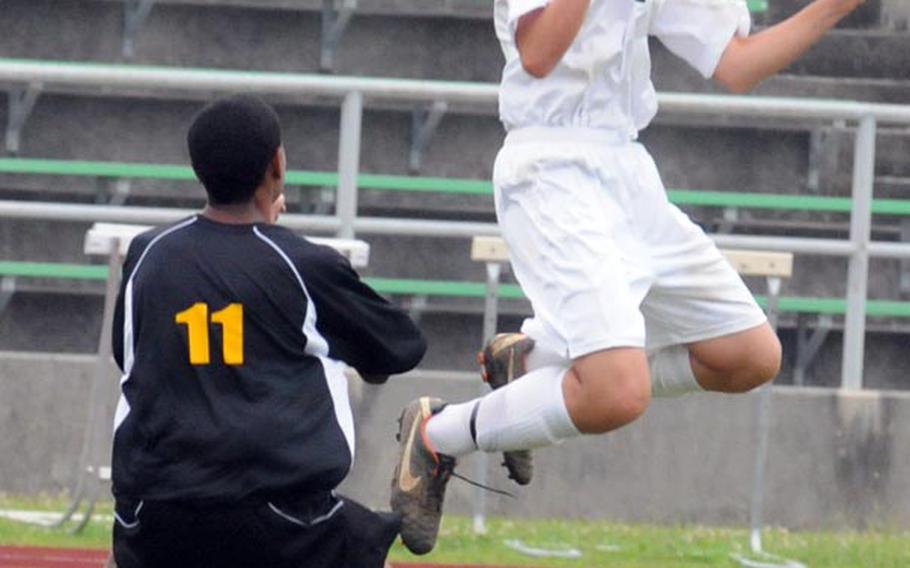 CAMP FOSTER, Okinawa - He sat out most of the wrestling season and part of the soccer season with a badly dislocated finger. Nick Barker showed Friday he's not planning to waste time making an impact now that he's back in the Kubasaki boys soccer team lineup.
The senior center-forward notched a pair of first-half goals and the Dragons withstood a second-half rally to hold off Kadena 2-1 and grab their first win in three tries in the Okinawa Activities council season series.
"It feels good," said Barker, whose Dragons had been outscored 2-0 in the series opener March 14 and 4-1 on March 30 at Kadena Air Base.
"To come out and put our teamwork back together and come away with a win when it mattered," Barker said. "We just have to keep it up."
Liam Neill sprang Barker loose with through balls that led to goals in the sixth and 40th minutes. Goalkeeper Cristian Rivera allowed Leif Isley's goal in the 70th minute, but otherwise withstood the Kadena charge.
Kubasaki has won four of five after starting 0-7-2, and cut Kadena's season-series lead to 2-1 with one match to play Friday at Kadena.
"It shows our team has learned to bond and click," Rivera said. "You can tell we've come together and play as a team."
Kadena's boys suffered just their second loss in eight matches.
It looked as if Kadena's girls would finally break the Dragons' season-series dominance. The Panthers lost 1-0 on March 15 and 3-0 on the 30th, but came out flying in the first half Friday to seize a 3-1 lead. Alexis Kane, Anna Armel and Alisia Barcinas each tallied for Kadena.
But Marisaa Mesquita sparked the comeback with goals in the 50th and 57th minutes to complement her first-half score and give her a hat trick as Kubasaki tied Kadena 3-3 to clinch the season series.
"I was really going for a hat trick tonight and I'm glad I got it," Mesquita said of her 11th, 12th and 13th goals of the season. "I wouldn't have done it without the team working very hard."
The Dragons' rally came in the final match for defender Kaitlyn Presley, who transfers later this month to Marine Corps Air Station Beaufort, S.C.
"She's such an amazing player," Mesquita said of Presley. "I know everybody is going to miss her."
---
---
---
---