Bamberg too much for mistake-prone Mustangs
by
Dan Blottenberger
September 24, 2011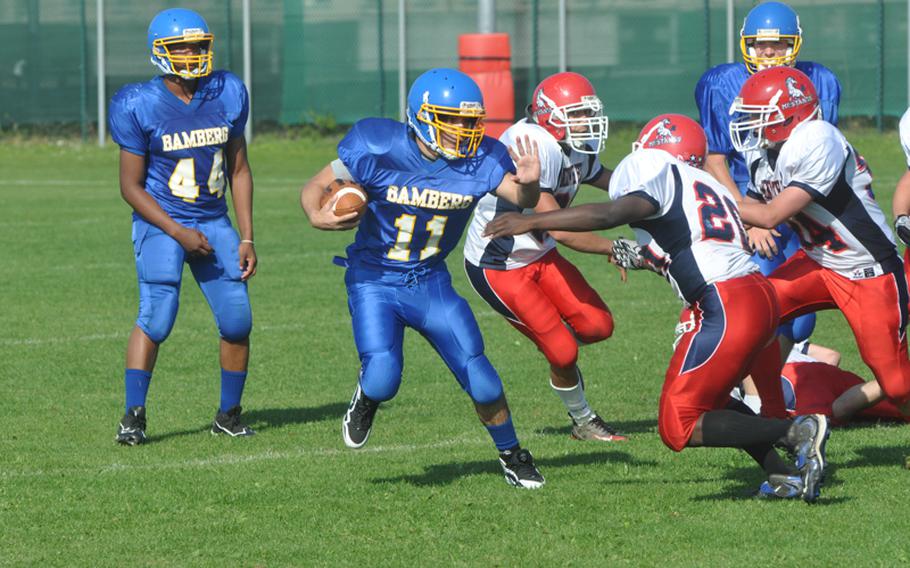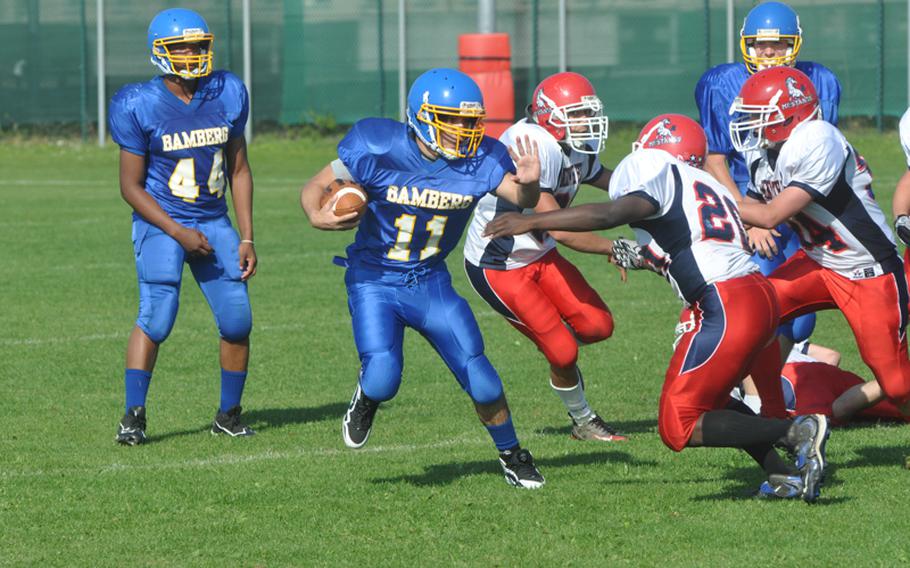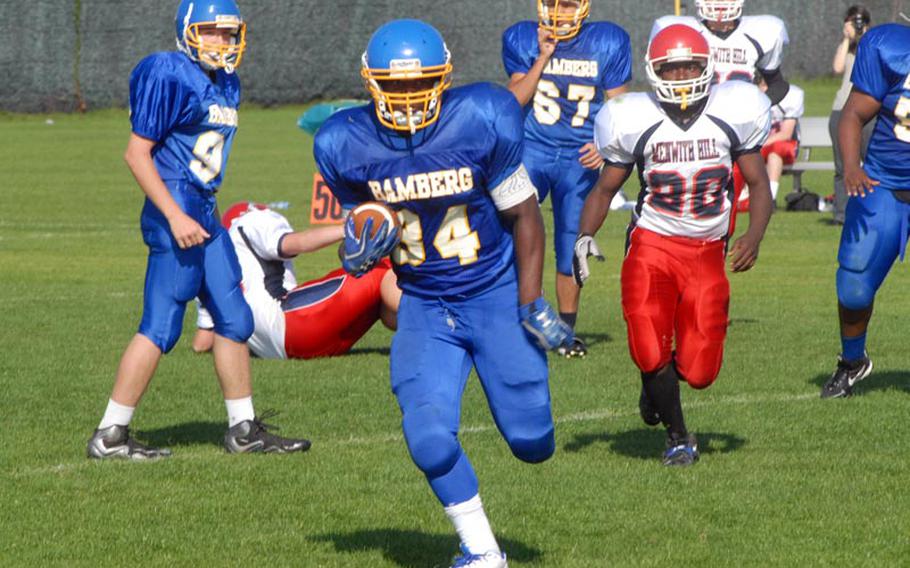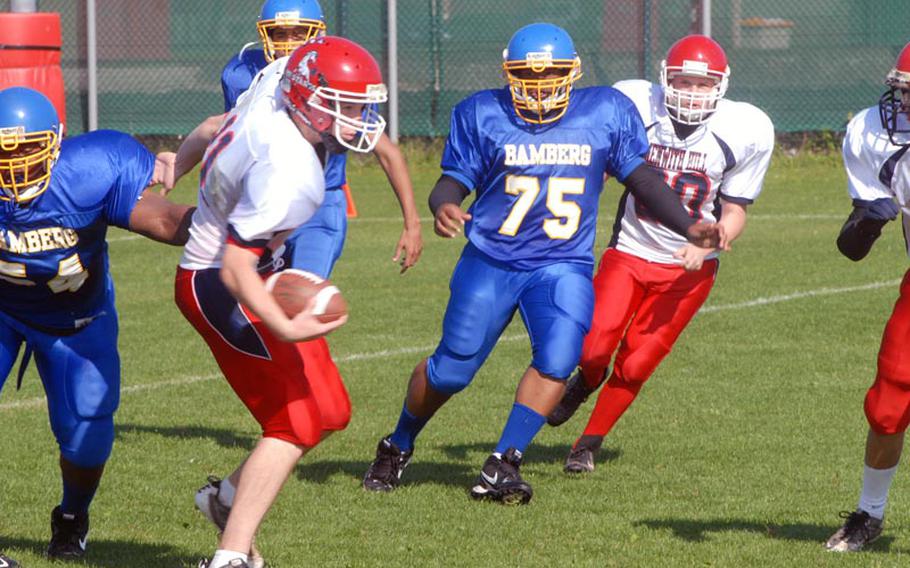 BAMBERG, Germany – The Bamberg Barons continued their first-season dominance of Division III on Saturday with a 31-6 win over the visiting Menwith Hill Mustangs.
Both teams came into the game riding 2-0 records, but the Mustangs fumbled away their chances by turning the ball over six times - five by fumble.
The turnovers came as a surprise to Menwith Hill coach Pete Resnick, who said his team rarely has turned the ball over this season.
"We play in wet and windy conditions at Menwith and we never had a lost turnover the first few games," Resnick said.
Each of the Mustang turnovers resulted in Bamberg scores.
After stopping Bamberg on its opening drive, Menwith Hill marched down the field, ignited by a 22-yard run by sophomore Damon Morris. Morris' run set up a 21-yard touchdown run by all-conference quarterback Schuyler Backlar. The Mustangs missed the extra point – and wouldn't score again.
Bamberg junior quarterback/kicker Phathanasin "I.Q." Sandod answered with passes of 27 and 11 yards to receivers Terry Williams and T.J. Cortright.
Senior Zarquel Webb began his 102-yard rushing day with a two-yard touchdown run to tie the score at 6. Sandod then successfully kicked one of four extra points.
On the next play from scrimmage, the Mustangs' ball control problems began as Bamberg lineman Wally Garcia jumped on a loose ball at the Menwith Hill 15 yard line. A few plays later, Zarquel was able to run in another score.
After a Sandod punt gave Menwith Hill position near its own goal line, the Mustangs fumbled for the third time, setting up a Bamberg field goal. The halftime score was 17-6.
The second half proved to be much of the same.
"Big Mike" Wright helped Bamberg control the line of scrimmage throughout the game and recorded six tackles.
"For us everything is about defense – we believe that is the strength of our team," said Bamberg co-coach David Dickens.
On the Mustangs second drive of the half, Cortright recovered a fumbled pitch on the Mustang 30-yard line. Cortright recorded four receptions on offense for 76 yards and was responsible for an interception on defense.
Sandod evaded three tackles to score from seven yards out giving the Barons a 24-6 lead. Terry Williams of Bamberg recovered the fifth and final Mustang fumble that set up a 22-yard TD run up the sideline by Sandod.
blottenbergerd@estripes.osd.mil