Balanced Kinnick attack too much for King
---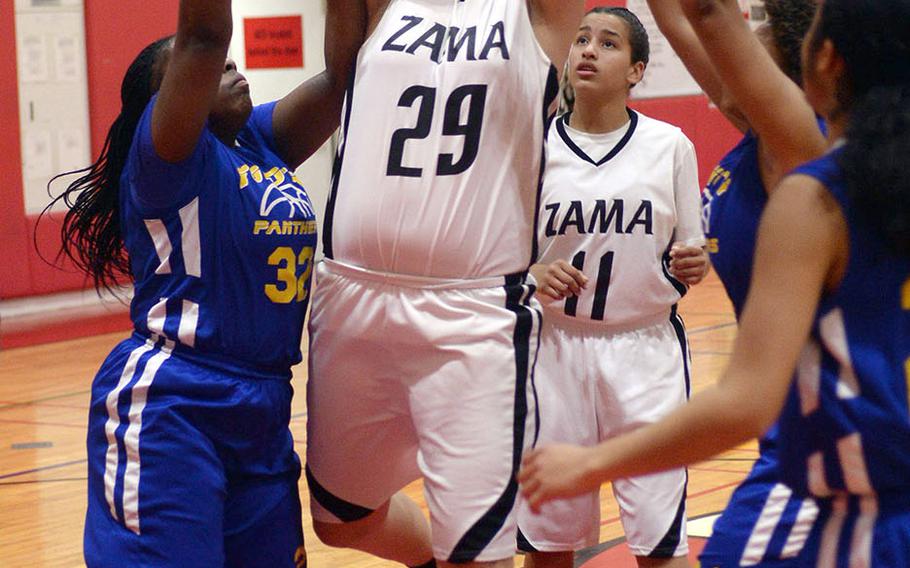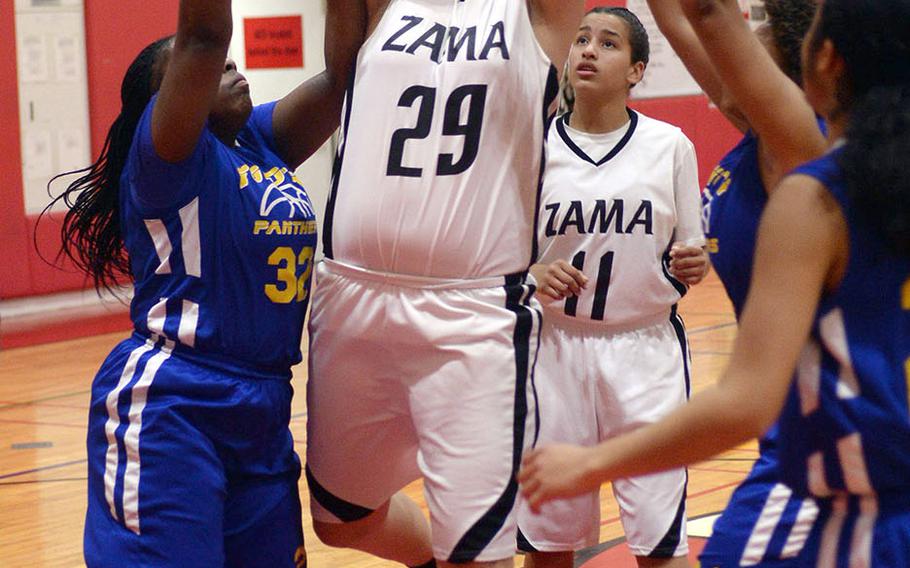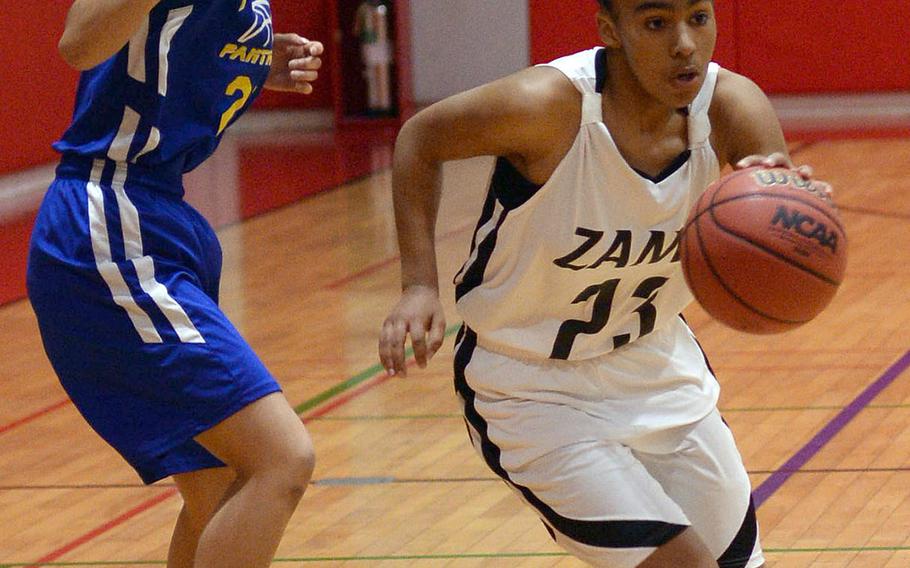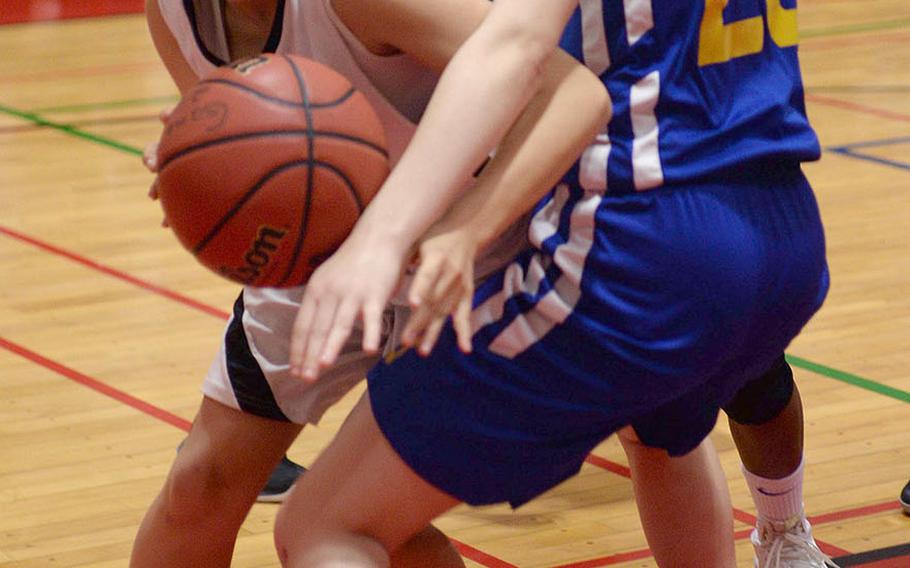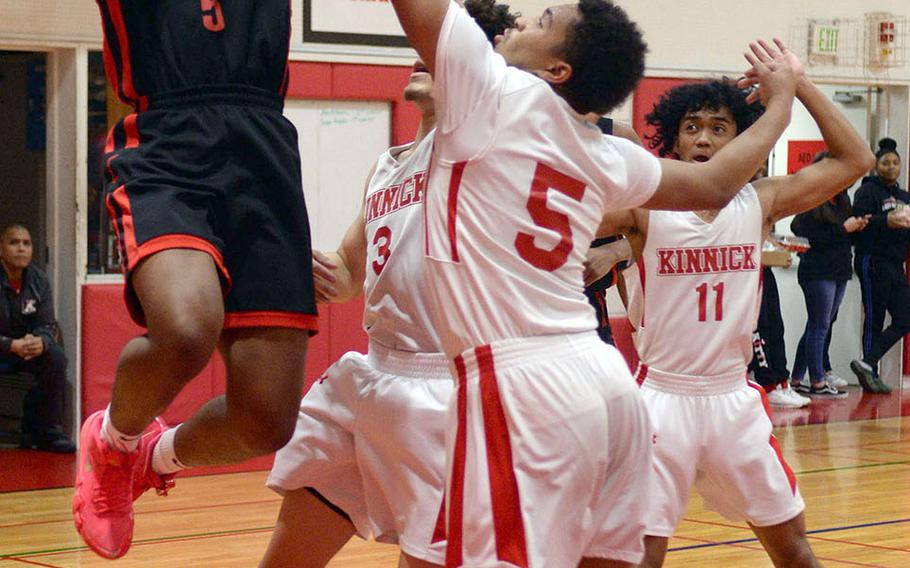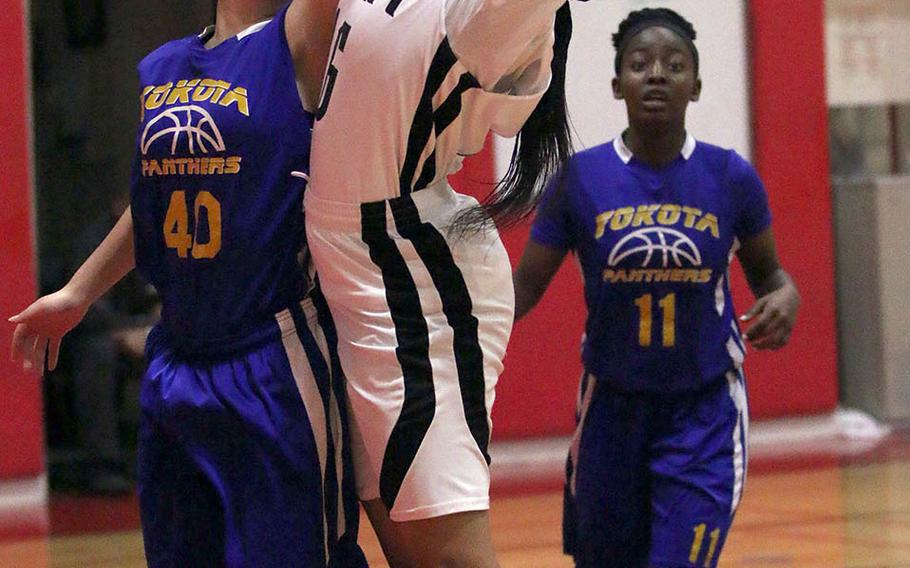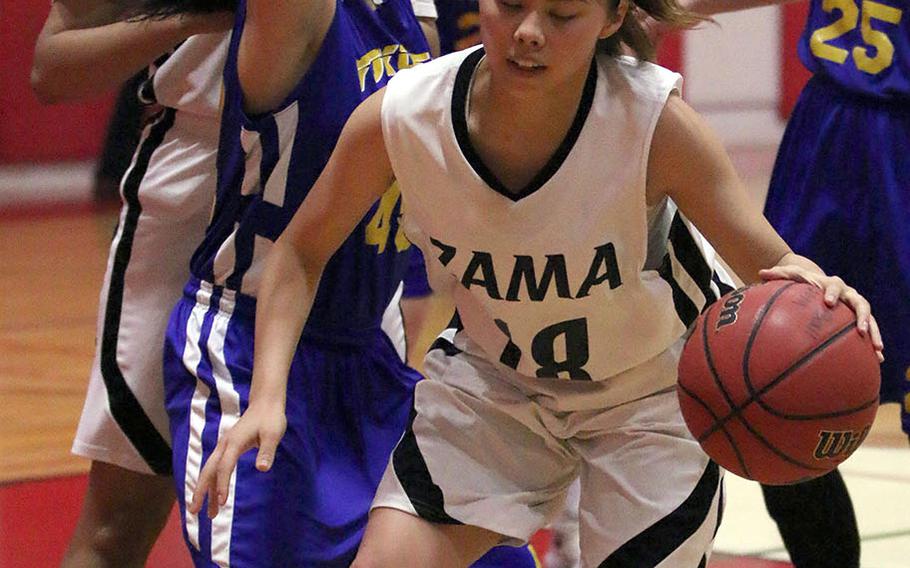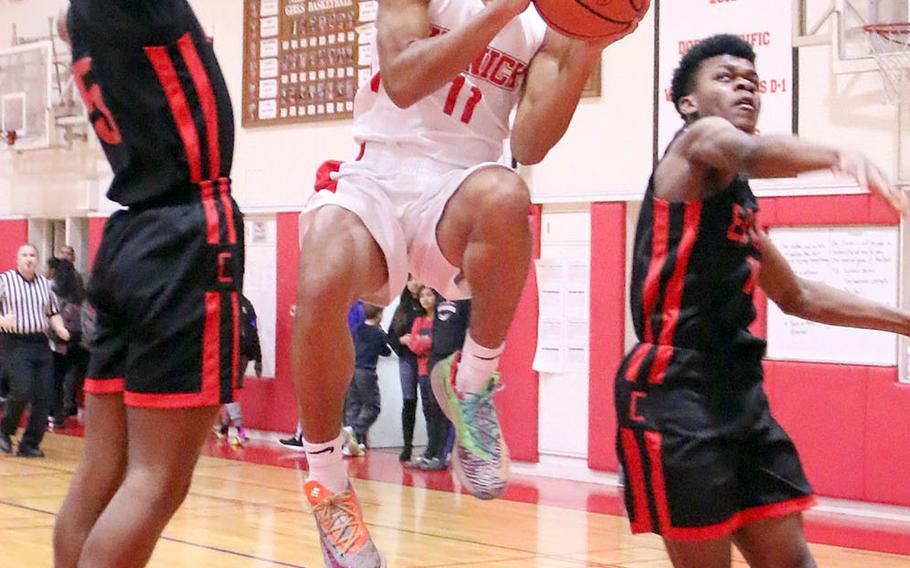 YOKOSUKA NAVAL BASE, Japan – Nile C. Kinnick's balanced scoring attack proved more than a match for E.J. King's boys and primary weapon Dyson Robinson.
Five players scored in double figures, led by Kaine Roberts with 17, and the Red Devils led by as many as 26 points to beat King 73-53 in Friday's final of the weather-shortened DODEA Japan basketball tournament. Robinson had 38 points in the loss.
"When we play a balanced lineup (and attack), other teams have a problem figuring out who to stop," said coach Robert Stovall of Kinnick, which beat the Cobras for the second time in three tries this season. "That's what helps our team a lot. We balance it out."
In a defensive struggle in the girls final, Chloe Sterling scored all 14 of her points and Kirari Smith eight of her 10 in the first half, and Zama held four-time defending champion Yokota scoreless for more than 16 minutes in a 35-16 victory.
The tournament was shortened to two days by the DODEA-Japan district due to a forecast threat of snow and other inclement weather over the weekend in northeastern Japan, DODEA Pacific chief of staff Todd Schlitz said.
Weather also forced two Japan wrestling tournaments to either be postponed or scaled back.
Saturday's Kanto Plain finals at St. Mary's has been delayed, with officials looking to reschedule on Wednesday.
Robert D. Edgren endured its first snow day in five years Friday, forcing Japan district officials to turn around Zama's and Yokota's team buses bound for Misawa Air Base for a Saturday meet.
Boys Kinnick 73, King 53: After two early lead changes and three ties, the Red Devils seized the lead for good with a 16-5 run. Roberts hit a three-pointer off a rebound from the left side to put Kinnick ahead 19-10 with 50 seconds left in the first quarter.
But Robinson helped keep the Cobras in it with 14 second-quarter points; King crept within three points, 34-31, at halftime.
"His aggressiveness, his ability to rebound and finish around the rim" make Robinson a dangerous foe, said Kinnick senior Davion Roberts.
In the second half, the Red Devils pulled away behind Rodrick Bell, who scored 12 of his 14 points in the last two periods. Kaine Roberts hit a driving layup with 3:03 left to give Kinnick its biggest lead, 71-45, with 3:03 remaining.
Davion Roberts finished with 11 points and Justice Jackson and Rashad Rapada each had 10 for Kinnick.
The teams split two games last month at Marine Corps Air Station Iwakuni, King winning the first one 67-62 and Kinnick the second 54-34, and Stovall recalled that Robinson "took over in that first game."
"They're a great team, we're a great team and tonight, they showed that they were the better team," Cobras coach Travis Elliott said.
Girls Zama 35, Yokota 16: While Zama's defense stifled the Panthers' offense, the Trojans struggled to score themselves, getting only eight second-half points.
"I was thoroughly disappointed on the offensive end," Zama coach Daisy Whitaker-Hayes said. "The defense worked very well, (but on offense) we had the opportunities, but we weren't focused on making the shots."
Sterling hit a three-pointer from the left side 1:50 into the game to give the Trojans the lead for good, 5-2. Zama kept increasing the lead until both sides went ice cold in the third quarter, with the Trojans scoring the period's only four points.
Still, the Trojans held sway thanks to their defense that stood firm until Panthers senior Caleigh Garcia hit a fast-break layup with 3:35 left that broke a scoring drought that lasted more than 16 minutes.
Smith's driving layup with 6:30 left gave the Trojans their biggest lead, 35-9.
Though the Trojans went unbeaten in the tournament and remain the winningest girls team in Japan, Whitaker-Hayes said much can improve between now and the Far East tournament Feb. 21-23 at Kadena.
"Finishing under the basket, boxing out, taking better care of the ball, running the plays and trusting the process of the play and breaking down the opposing defense," Whitaker-Hayes said.
---
---
---
---