Aviano spoils Schweinfurt's football opener, 37-7
by
Kent Harris
September 17, 2011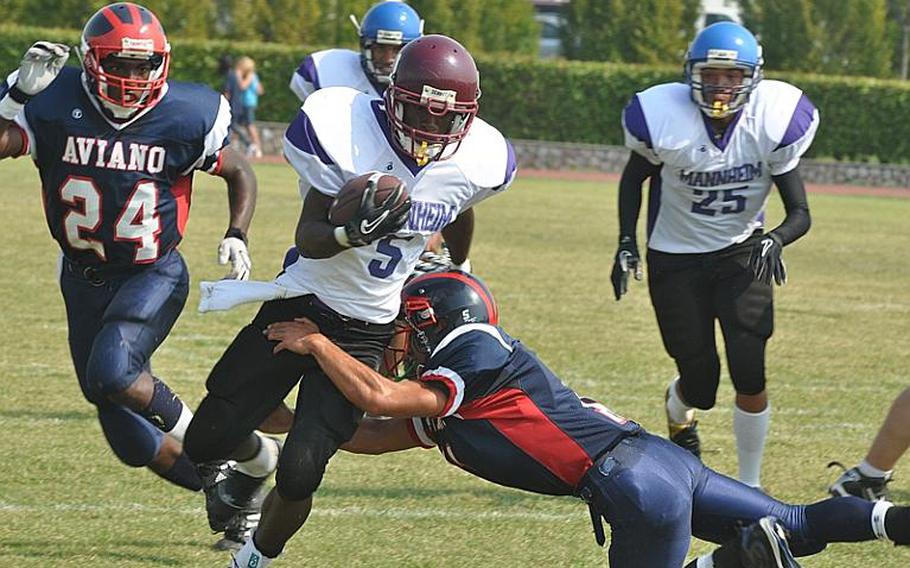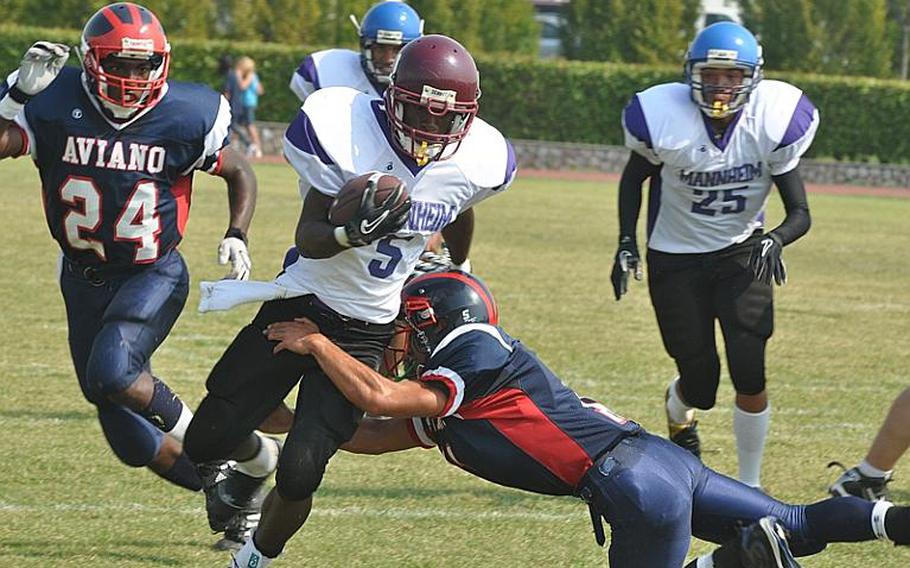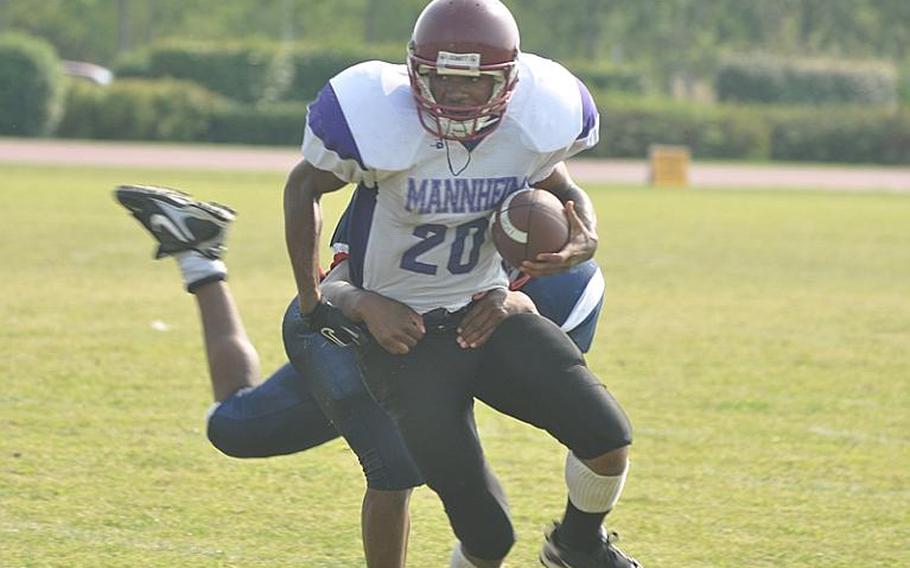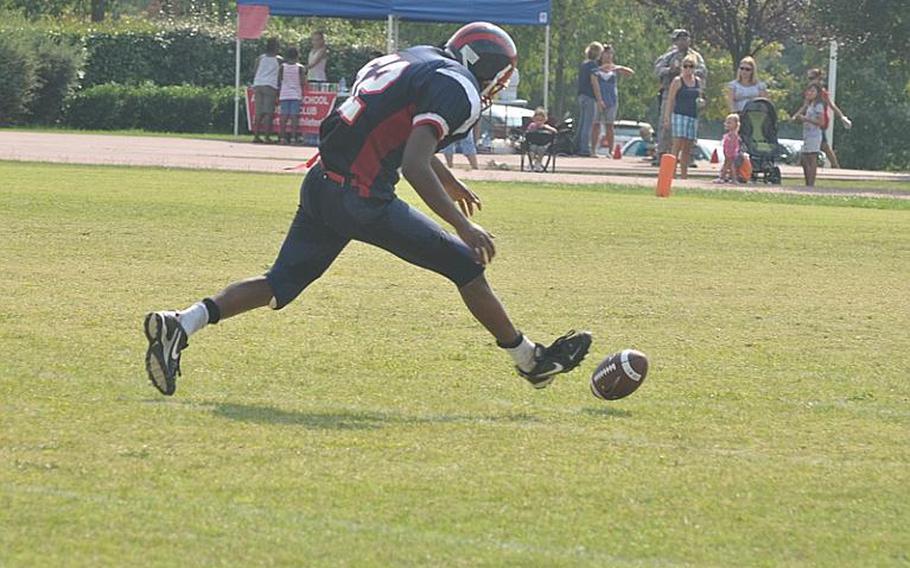 AVIANO AIR BASE, Italy – It was a day of firsts for Schweinfurt High School.
First time taking a group of students over the Alps to compete in a sporting event. First football game. First touchdown.
And, unfortunately for Razborbacks fans, first loss.
Darien Cornett rushed for 115 yards and scored three times and Corey Webb starred on both sides of the ball as Aviano downed Schweinfurt, 37-7, somewhat spoiling the school's football debut.
"I think we needed to play this to realize that you've got to play four quarters of football," Schweinfurt coach Travis Reynolds said. "We've got some tough teams to play, but I think we'll be competitive."
Schweinfurt, wearing Mannheim's old uniforms and a mix of helmets from four schools, held its own in the first half, but gradually wore down. The Razorbacks actually have a school enrollment slightly larger than the Saints, but Aviano's had a football team for decades. Since the decision to open Schweinfurt was only made in the summer, the school didn't have enough time to order its own uniforms. So it's had to borrow from other schools, most heavily from Mannheim, which shut its doors for good last year.
The Razorbacks were hurt by the absence of starting quarterback LaJuarren Burks, who was out with an injury. On the field they repeatedly were hurt by penalties and turnovers.
Trailing 10-7 after Devontay Collier's 29-yard touchdown run, Schweinfurt stopped the Saints and took possession of the ball again. But Collier, who had a game-high 120 yards, fumbled and Aviano's Elijah Smith picked it up and returned it to the 7-yard line.
Two rushes later, Cornett was in the end zone and the Saints were up 16-7.
The game wasn't as close in the second half as the Aviano passing game caught fire and Schweinfurt started to wear down.
Webb, who only completed three of 10 passes for 30 yards in the first half – including a couple of passes Aviano coach Rich Dahlstrom called "dropped touchdowns" – connected on all five of his passes in the second half for 148 yards. The most effective play was a pass to the flat, where the receiver would catch, turn and race up the field. Cornett turned one of those passes into a 38-yard touchdown to open the third quarter. Andrew Bert scored on a similar play two possessions later from 23 yards out and the game was essentially over.
"Our lack of depth hurt us," said Reynolds, whose team suited up 24 players.
So did penalties. The Razorbacks were flagged 11 times, with several killing their drives or giving Aviano more opportunities.
Webb was also a one-man wrecking crew from his safety position, intercepting two passes and recovering a fumble.
"Corey had a big day," Dahlstrom said. "We had some confusion on the line in the first half and once we got that figured out, it helped."
It doesn't get any easier for Schweinfurt next week, as it hosts perennial power Ansbach. Aviano entertains Hohenfels.