Athletes brave weather to improve times, marks
by
David Hodge
April 21, 2012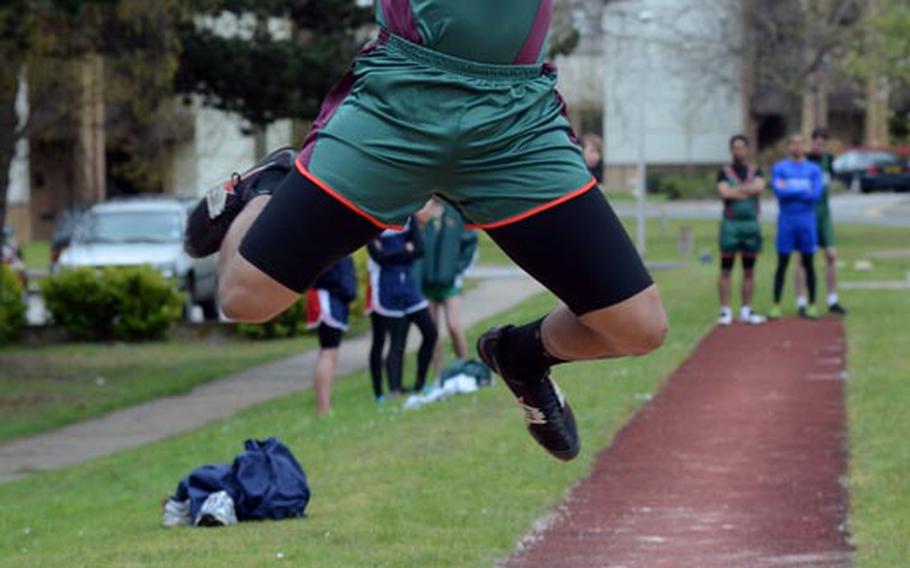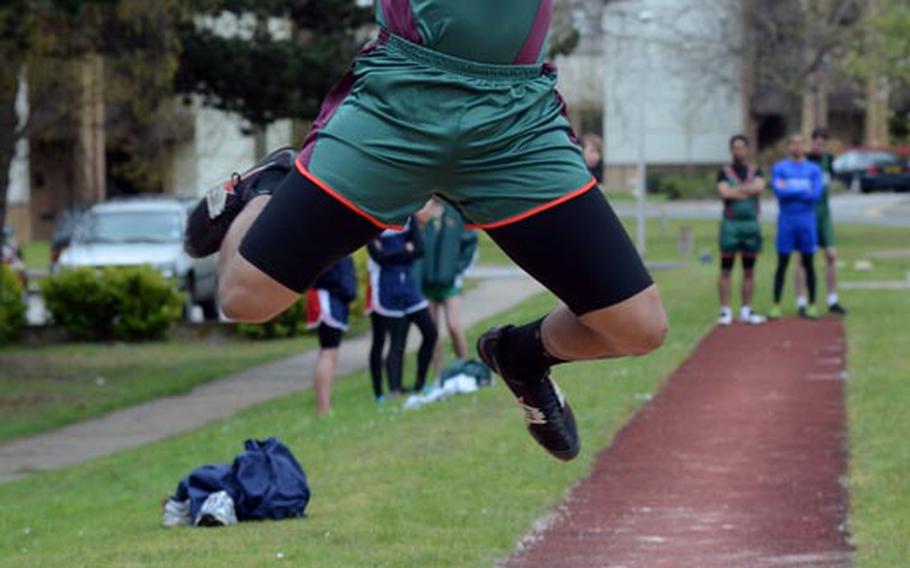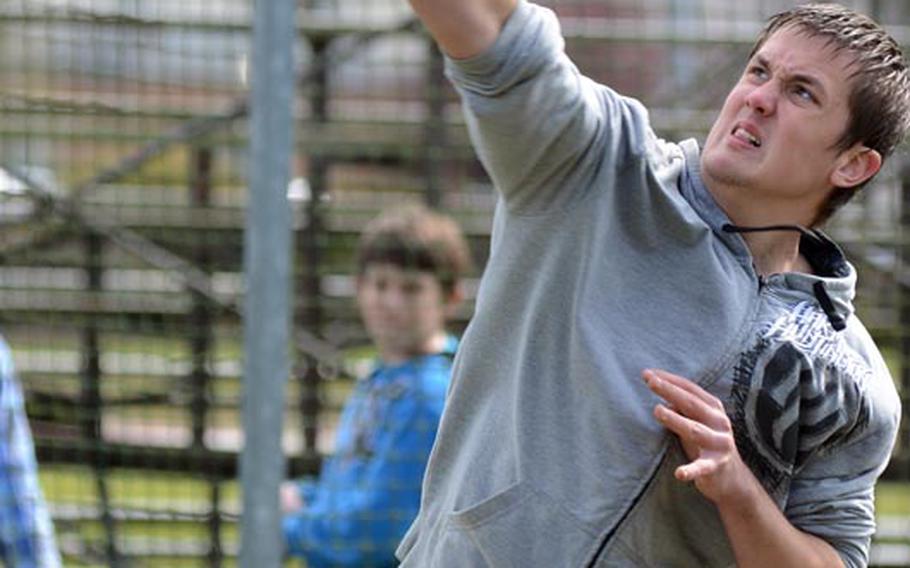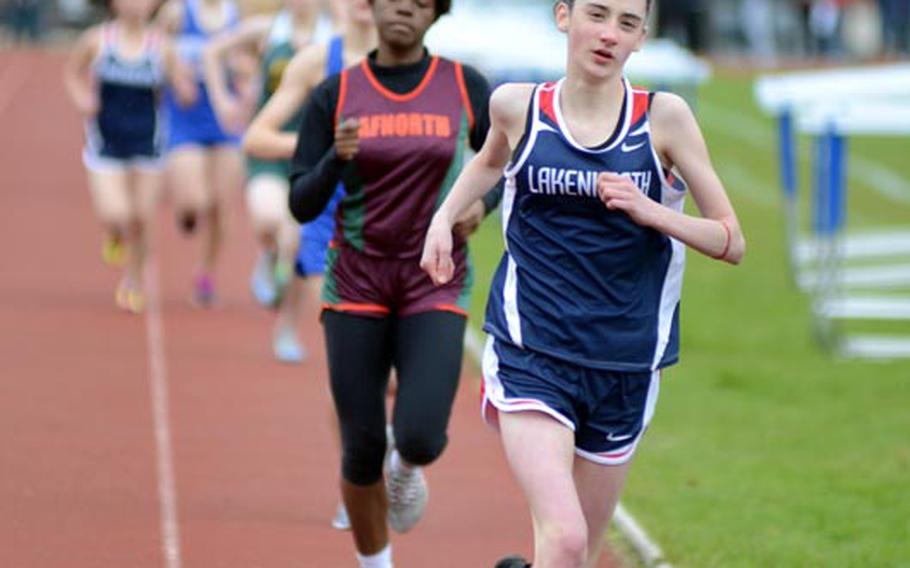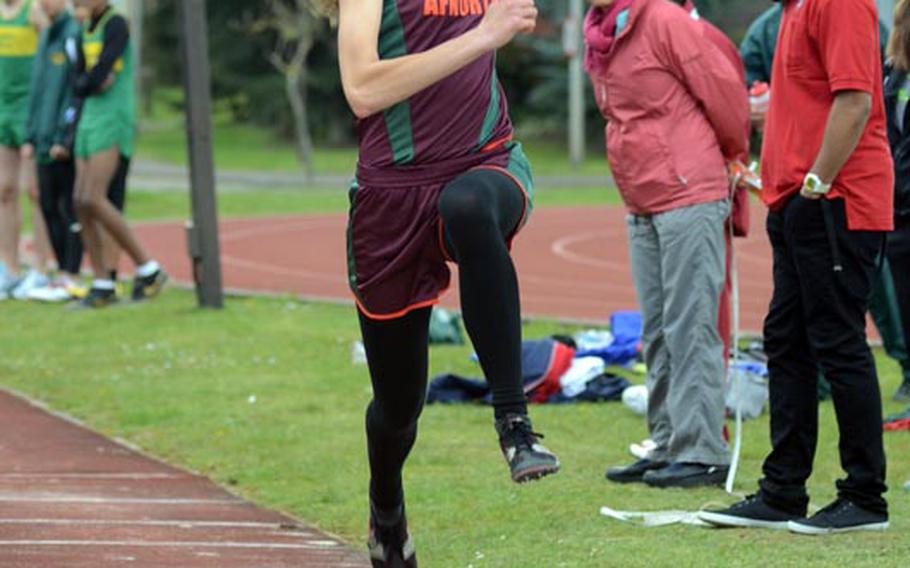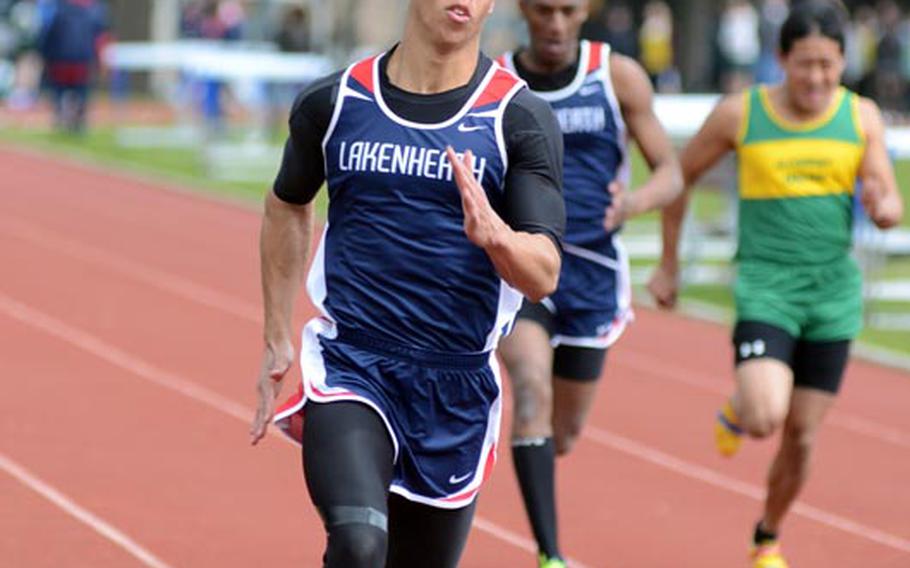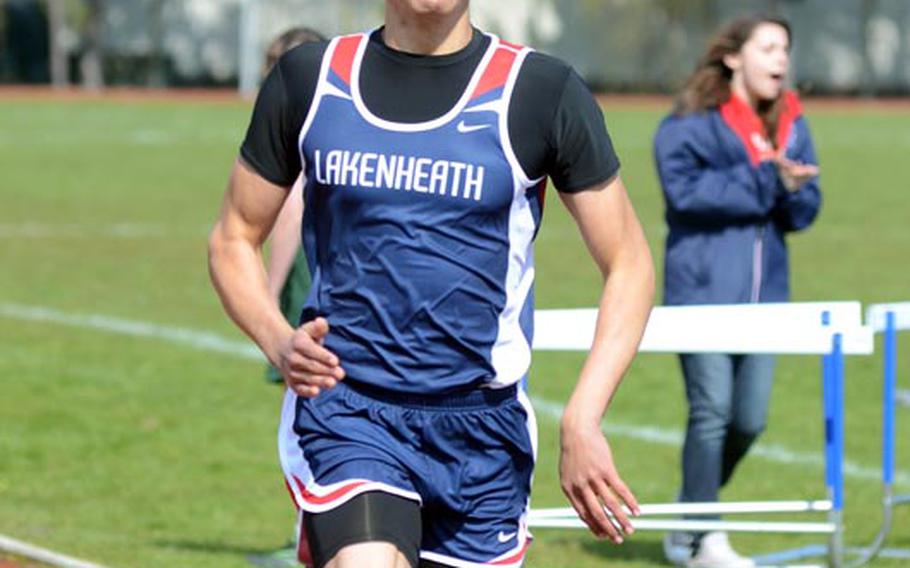 RAF LAKENHEATH, England — DODDS-Europe track and field athletes were presented with the full gamut of English weather during Lakenheath's home track meet as six teams battled for the best times and distances of the day.
It had been three weeks since the first meet of the season, and some of the athletes noted how the extended break, coupled with Saturday's cloudy, windy, wet and cold conditions, were the likely culprits for a difficulty in qualifying for the European championships.
"You can tell who's kept practicing over the break," said Brendan Johnson, a junior for the Alconbury Dragons.
Johnson said the time off from full practices hurt his conditioning, but somehow improved his jumping.
He jumped 18 feet, three inches in the long jump — well enough for second at the meet — and ran a 12.34 in the 100-meter dash. Johnson said he was disappointed with the time and that he probably "stayed up too late eating chips and watching TV" over the recent break.
He said he was really looking forward to the next few meets.
"I've never been to a European track final, and I'm looking forward to taking it to those guys," he said.
One athlete who is somewhat of a European track finals "veteran" is AFNORTH senior Sara Sawyer.
Sawyer has spent the last six years running track and has made it to Europeans all three years of high school. She's won multiple gold medals at Europeans during that time and would like to add to the total for her senior year.
Sawyer is part of last year's gold medal 4x400-meter relay team, but admittedly likes the long jump and triple jump best. And this year she has a coach helping her with her jumping technique.
"I like to fly," Sawyer said.
She placed first in both the long and triple jumps with leaps of 14 feet, nine inches and 33 feet, five inches, respectively. Sawyer also finished fourth in the 200-meter dash.
This year, Sawyer is branching out by trying to qualify for Europeans in the 200. This meet marked the second time she has ran the event competitively.
"For me, it's making sure I stay up there [with the leaders]," Sawyer said. "It's the corner that hurts."
---
---
---
---