Far East baseball
ASIJ's unlikely run ends in championship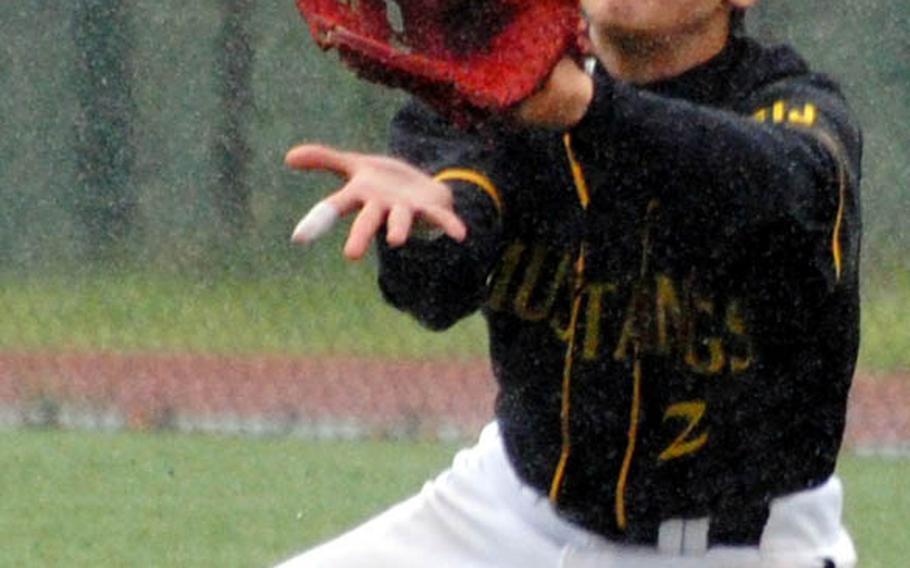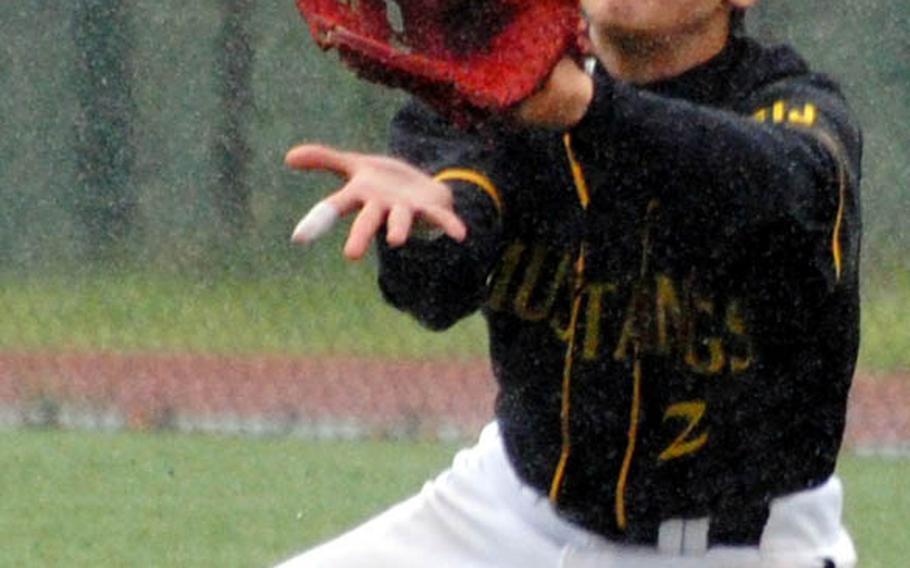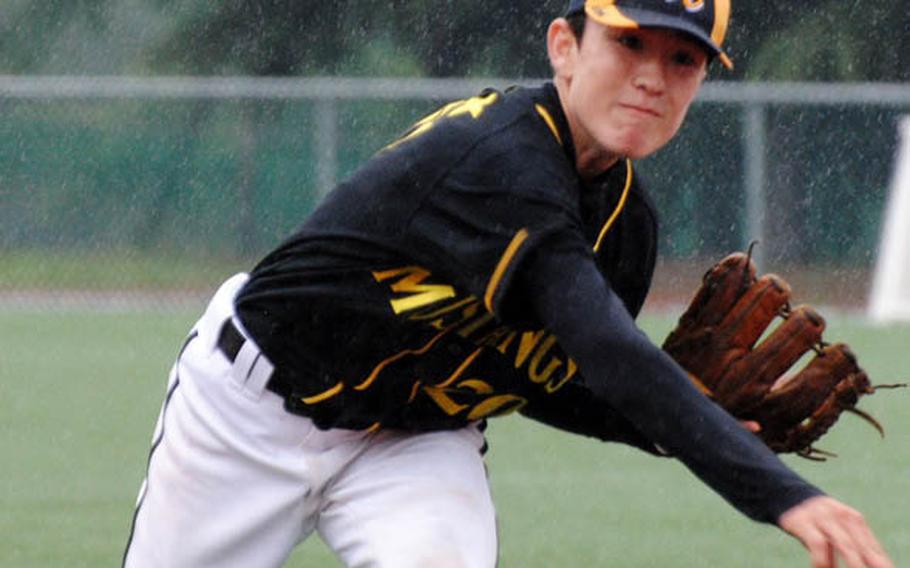 CAMP WALKER, South Korea – American School In Japan has long been one of two league powers in the Kanto Plain Association of Secondary Schools, along with St. Mary's International.
But taking its first title in its Far East Baseball Tournament debut, and having limited preparation in the wake of the March 11 earthquake, made Thursday's 11-9 edging of two-time runner-up Kadena doubly special, coach John Seevers said.
"We had such a limited schedule; we only had 10 games before we got here," he said. "And that we did it in the first Far East we'd been invited to..."
Sophomore right-hander Bessie Noll – a girl – got the win in relief and Hayden Jardine homered and drove in three runs as the Mustangs survived a see-saw battle with the Panthers.
And they did it in driving rain, which dampened but did not delay play on Camp Walker's turfed Kelly Field. "It was pretty slippery, but we managed to overcome," said Kadena right-hander Jayce Moore.
Kadena, which lost last year's final to Kubasaki 8-4, and ASIJ traded the lead three times in the middle innings. The Panthers led 4-1 in the third before the Mustangs scored four times to lead 5-4. Then Kadena scored three times before ASIJ went ahead for good with four runs in the fourth.
Noll was touched for three hits and three walks, but allowed just one earned run down the stretch. Justin Novak had three hits and Jardine and Nathan Lorentz combined for four hits and five RBIs.
Kadena's Fab Freshmen Cody Prince, Dom Shea and Josh Arvizu went a combined 8-for-13 and Luke Carey drove in two runs in a losing cause for the Panthers, who finished ahead of island-rival Kubasaki in any sort of competition for the first time in six years.
"We weren't expected to be here," Kadena coach David Compton said. "Our boys came alive, our sticks came alive, solid defense and Jayce pitched like the ace he is."
In both years of its existence, the Far East High School Baseball Tournament final has been plagued by bad weather. Kubasaki's victory over Kadena a year ago was played in the rain at Bandy Field, Naval Air Facility Atsugi, Japan.
Daegu American student-reporters Maylynn Padilla, Alexz Averette and Angie Robinet contributed to this report.