Far East Day - 4
ASIJ dumps Kadena to take girls crown
---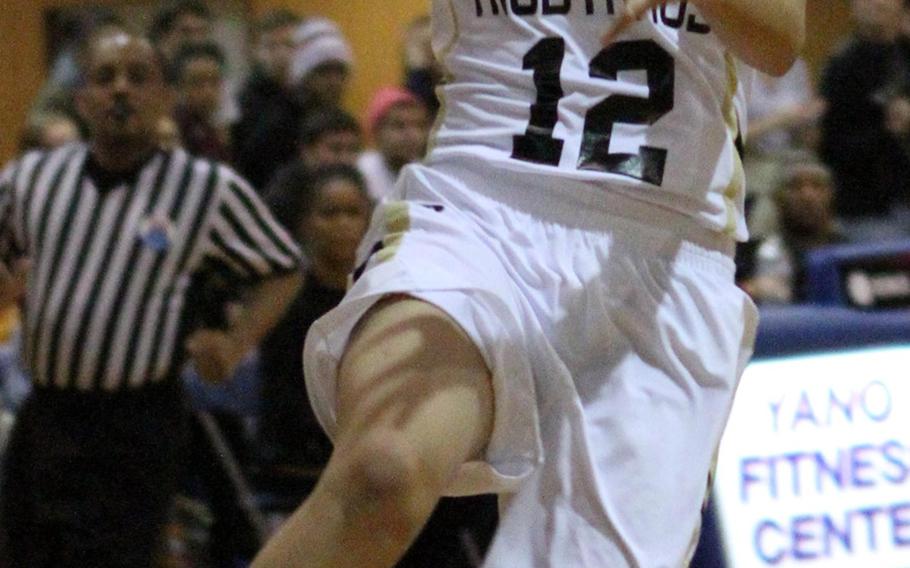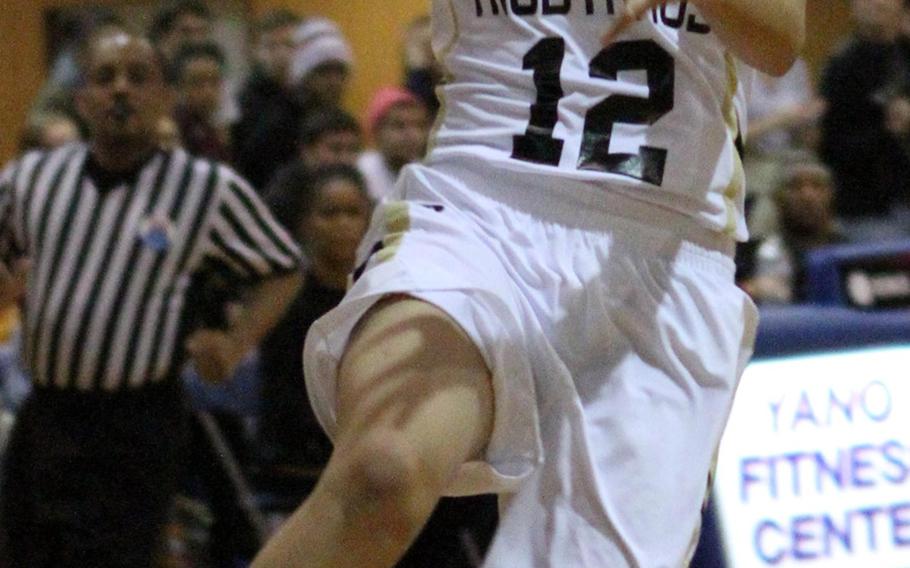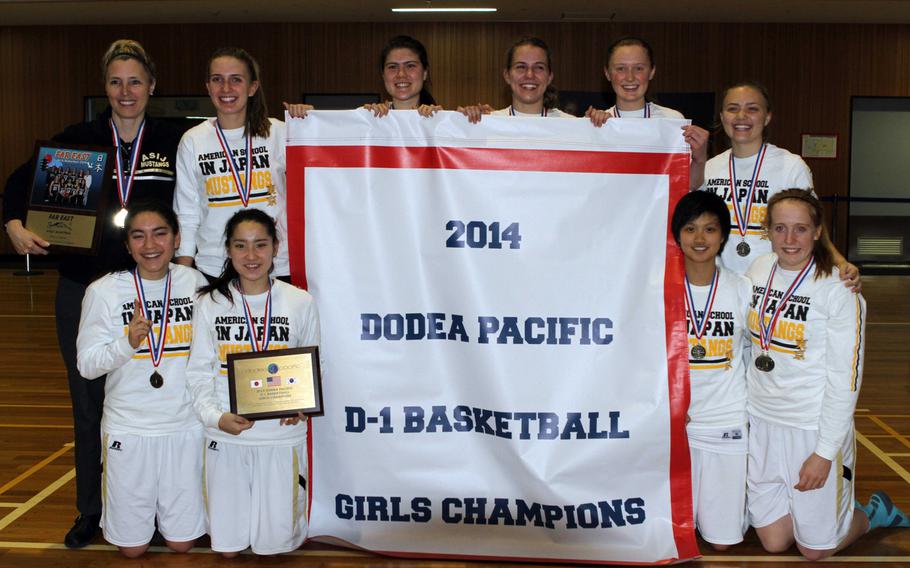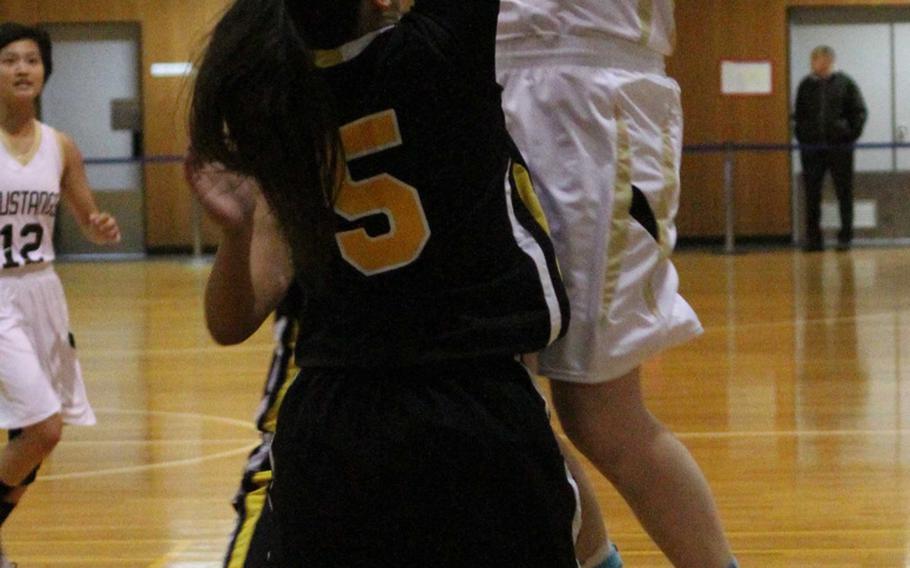 CAMP ZAMA, Japan – Mission accomplished.
A year after coming up one agonizing game short of the championship, Mia Weinland and American School In Japan took the final step and ended a 22-year drought by capturing the Far East High School Girls Division I Basketball Tournament title Thursday at Yano Fitness Center.
Weinland scored 22 points and grabbed 13 rebounds and Kate Latimore added 10 points as the Mustangs closed the deal, leading from start to finish and downing Kadena 57-37.
"We wanted to finish the job," Weinland, a junior, said of ASIJ's 45-32 loss in last year's D-I final to Nile C. Kinnick. "We really didn't want that to happen again. We already had that with us. There's a lot of returners from last year. I'm so glad we won it this year."
It was the first D-I title for the Mustangs, who finished 20-2 this season, since beating Zama American in the 1992 final at Yokosuka Naval Base, Japan. Kadena, 15-11, was seeking its first D-I title since 2008.
ASIJ's only two losses came in its season-opening competition, the 44th Hong Kong International School Holiday Tournament in November.
"Since (then), we've been very successful in executing our game plan," Mustangs coach Julie Rogers said, adding that ASIJ picked up some games with Japanese teams "and that really helped us defensively and in our transition game."
"Tonight, we just came out ready to play. I've got a deep bench. It's awesome to be able to be nine deep on a nine-person roster. I don't even have to coach the game, it seems."
Weinland – who had missed the Mustangs' season finale last week with the flu – showed no ill effect, taking control of the boards and the paint at both ends of the court. She had 10 of her rebounds in the first half as the Mustangs galloped to a 29-12 lead.
But turnovers threatened to rewrite the script early in the second half as Alicia Vaughan, who led the Panthers with 20 points, scored eight unanswered to open the third period, getting Kadena within nine.
The Mustangs settled down after that, leading 41-25 after three quarters. They led by as many as 25 in the fourth.
"It feels wonderful," Rogers said. "I have such a nice group of ladies to work with, very coachable, pulling for each other all the time. I couldn't ask them to give more than they have this year."
For Kadena, just reaching the championship was an achievement for a team that lost seven players and brought back just three from a team that finished third in the D-I tournament a season ago.
"We knew they had a huge height advantage," Kadena coach Willie Ware said. "We told them in order to beat them, we had box them out. We didn't box them out. They had second, third, even fourth chances. It seemed like everything they put up went in, especially in the first half."
Still, reaching the final may have been a taste of what's to come for a Kadena team which Ware hopes will return its entire lineup next season. "We've got a young team, and for us to get to the championship, it gives us something to look forward to next year," he said.
---
---
---
---