ASIJ, Bangkok grab Far East combined titles
---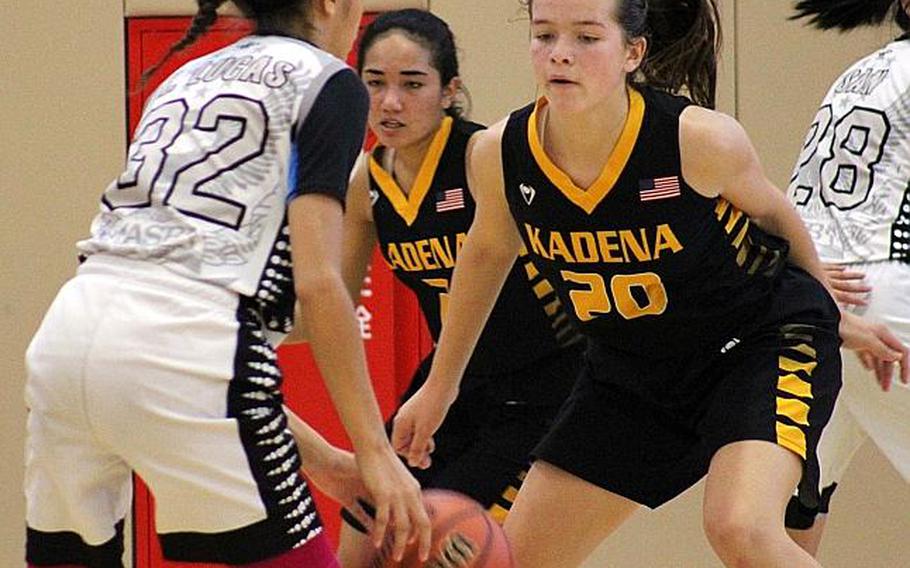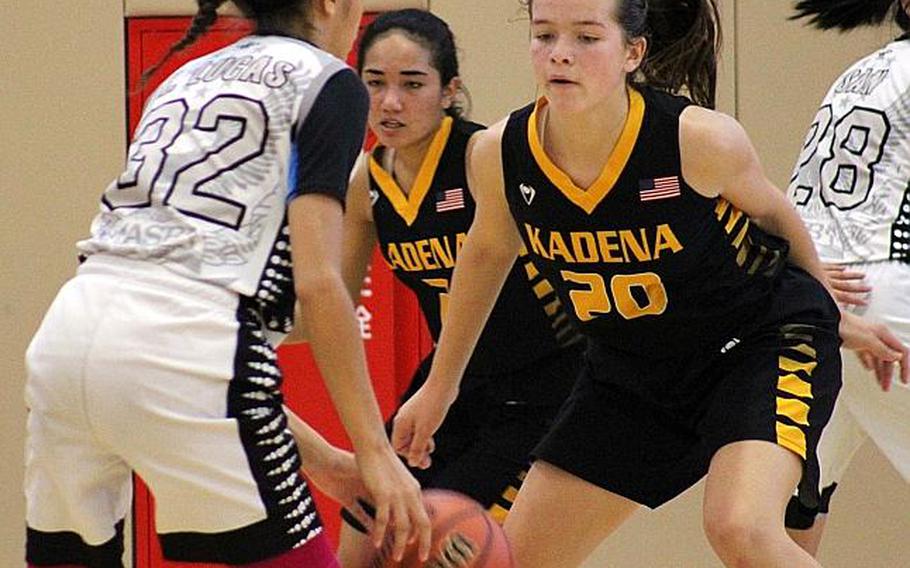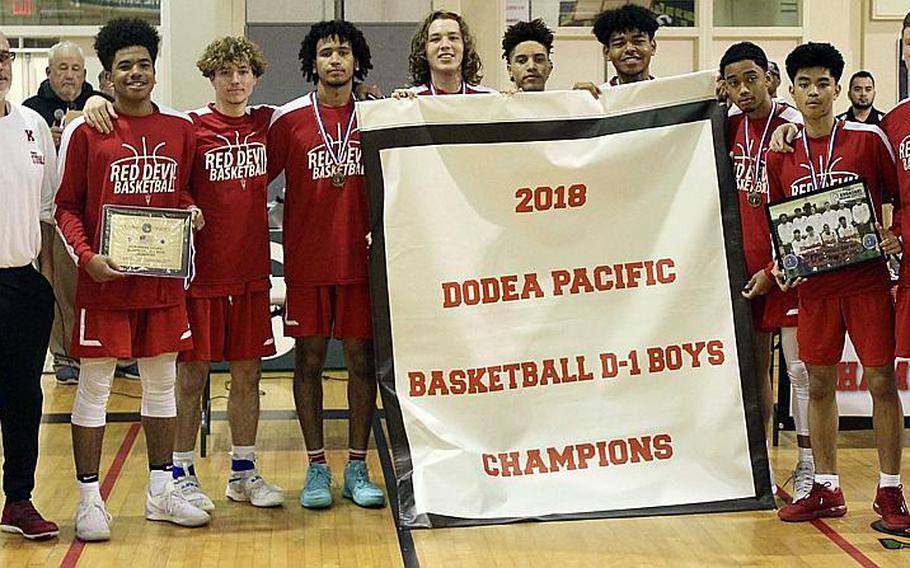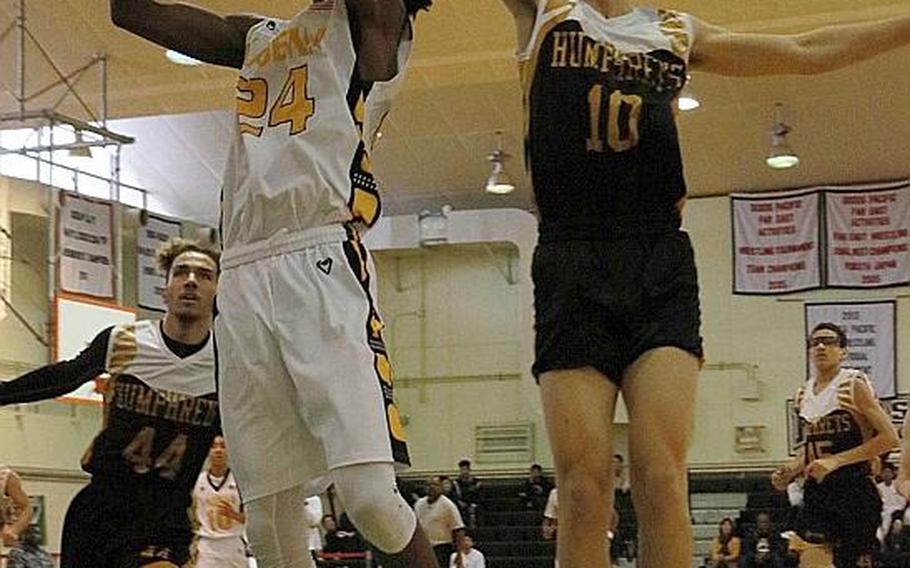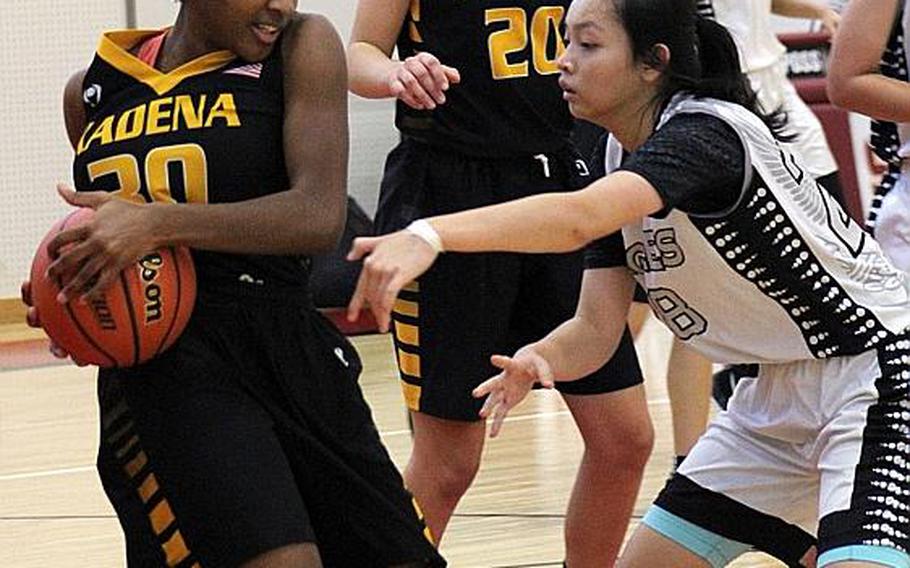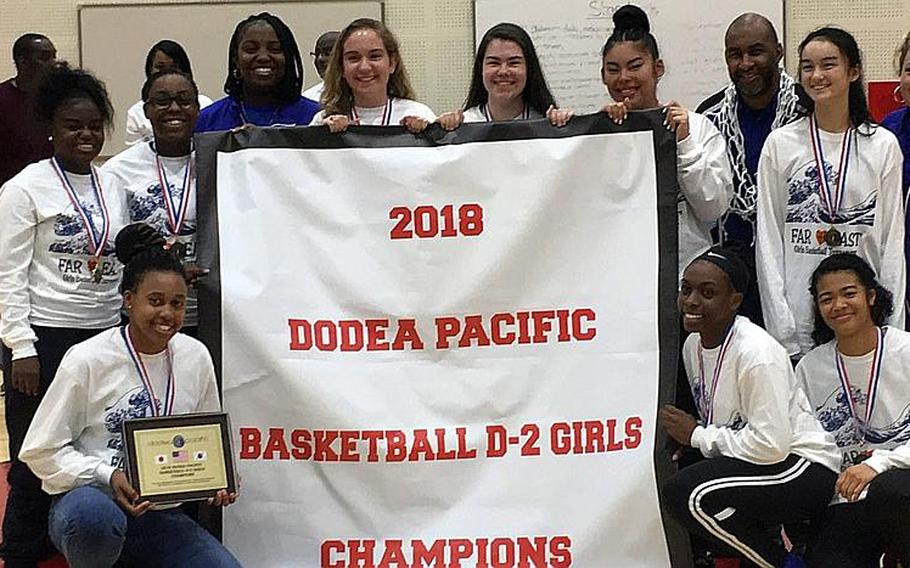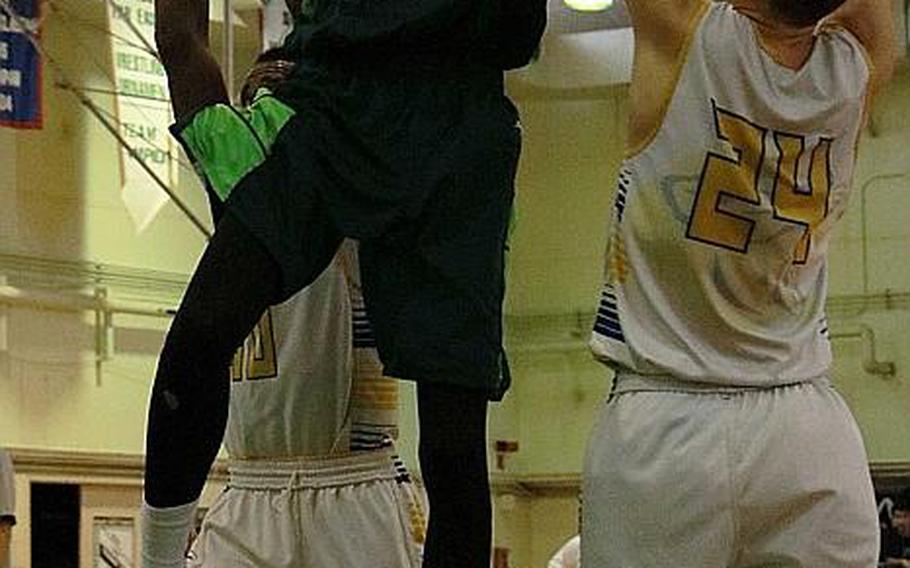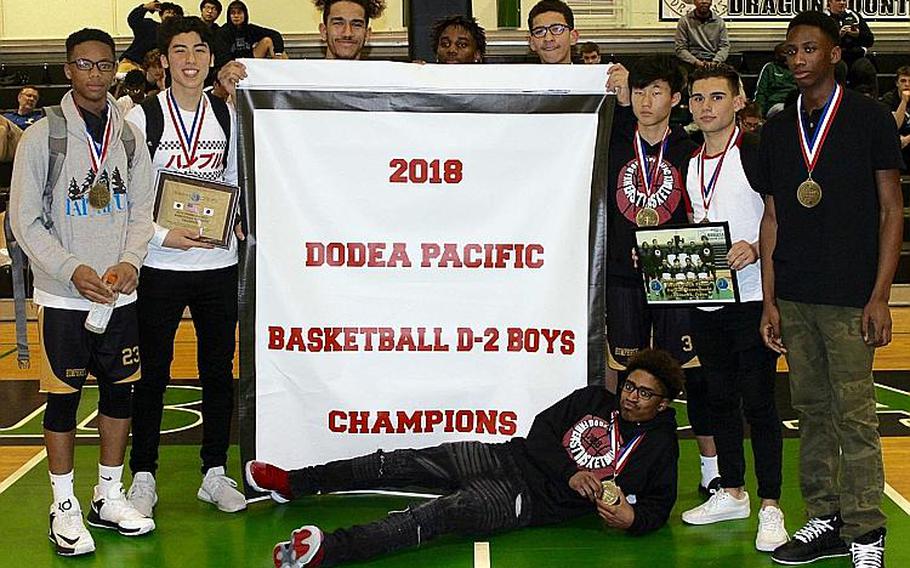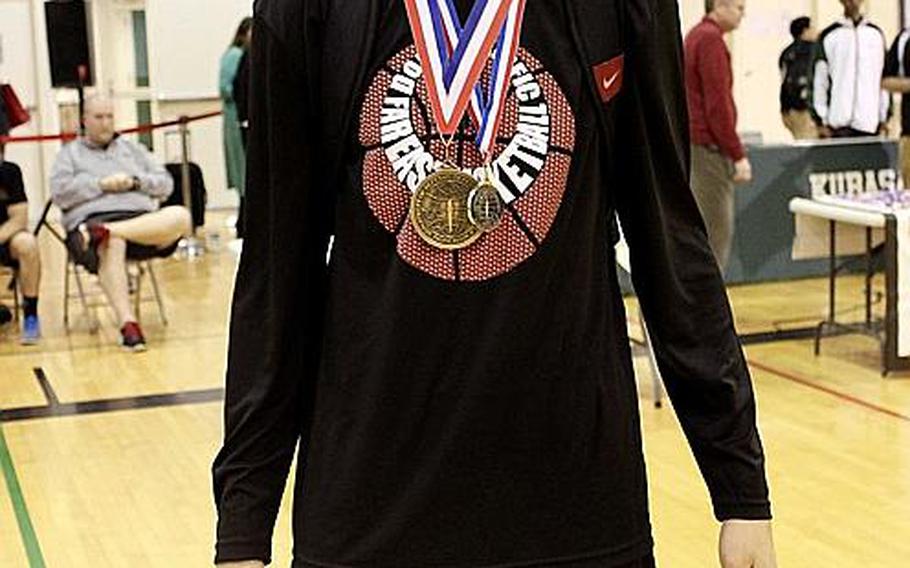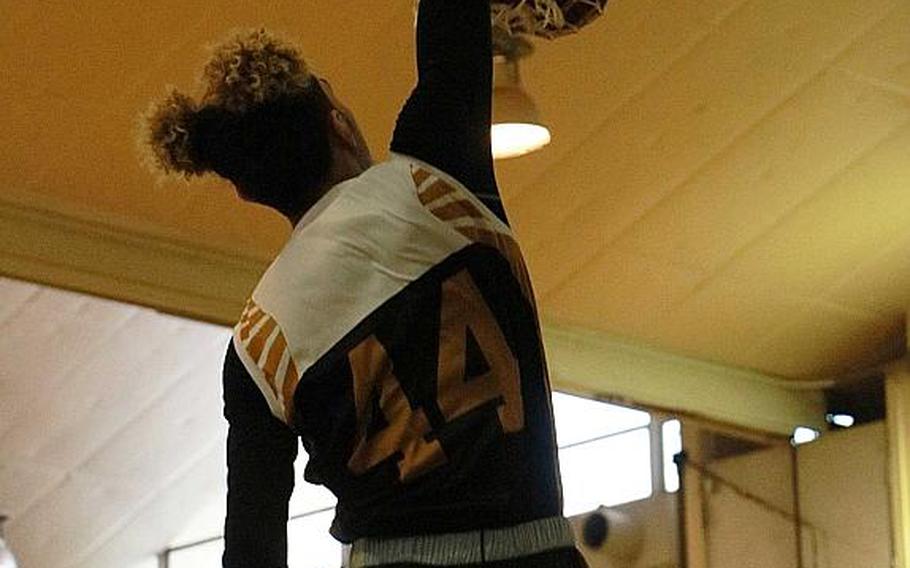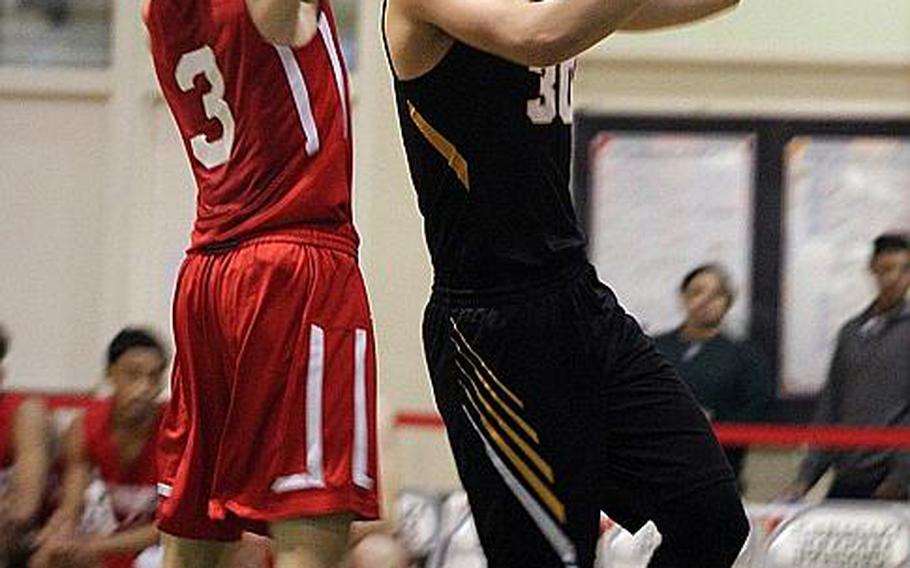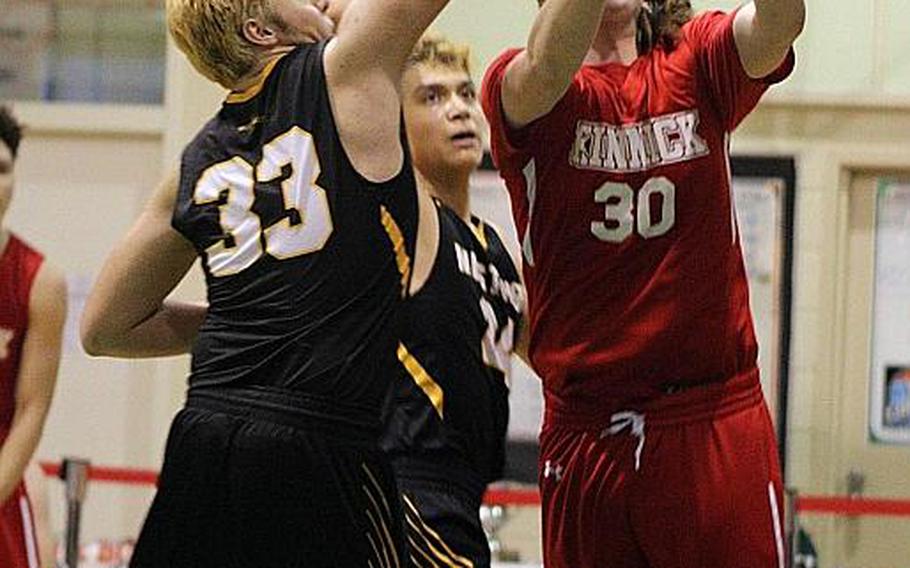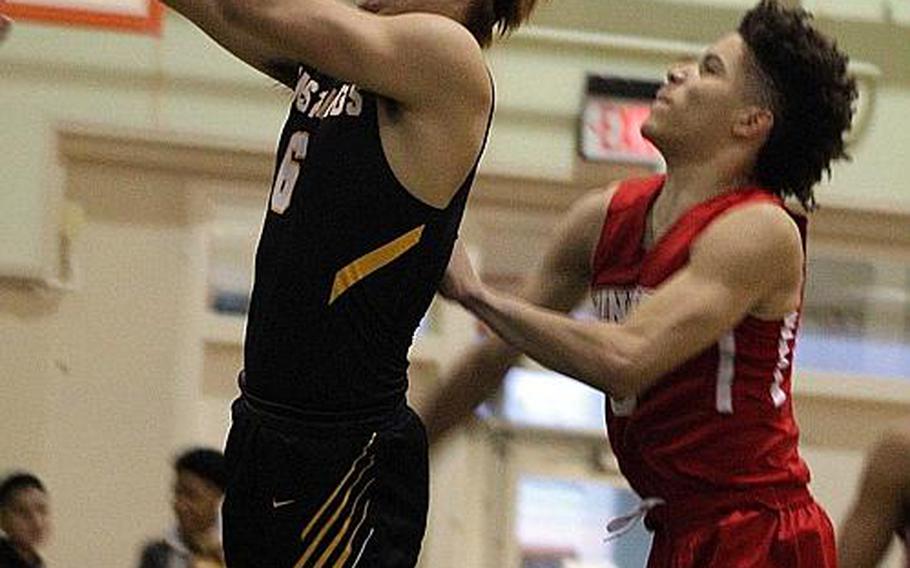 Three times Kadena tried to clip the American School of Bangkok Eagles' wings the last two seasons. Three times, the Panthers were denied.
Kadena's latest attempt came Thursday, when two-time Division I Most Valuable Player Shanique Lucas outshot 2016 MVP Rhamsey Wyche in the fourth quarter and the Eagles overcame a five-point deficit to beat Kadena 47-42 in the Far East girls combined division tournament final.
"The two girls have had great games against one another," Eagles coach David Lucas said of the repeated showdowns between his daughter and Wyche. "You can't ask for anything better."
On the boys side, American School In Japan avenged its 75-50 loss in Tuesday's D-I final, holding Nile C. Kinnick to an unusually low total for the high-scoring Red Devils, in a 60-52 triumph.
Thursday's was the fourth meeting between the Eagles and Panthers in the last two years at a Far East tournament.
ASB outlasted Kadena 48-45 in double overtime the first time the two schools played in last year's D-I tournament. The Eagles then downed the Panthers 52-31 in the championship.
On Tuesday, ASB followed a familiar pattern in the D-I final against Kadena, seizing a 25-13 halftime lead, then fending off a Panthers second-half rally for a 44-35 win. On Thursday, Kadena flipped the script, leading by five at half before the Eagles turned it on late.
"Our goal was to limit the touches for No. 7 (Lucas)," Kadena coach Jonny Cooper said. "We were successful at first. All day long, we had played excellent defense. But it caught up to us. To box-and-one for that long is tough. And she (Lucas) just turned it on."
Lucas was held to four first-half points, but found the mark again and again in the second half. Wyche scored just 10 points in the first three quarters before filling the nets with 12 in the fourth.
This was Kadena's fifth loss in its last six appearances in a DODEA-Pacific tournament final.
ASIJ last won a DODEA-Pacific title in the 2013 D-I tournament, and shared with ASB the honor of winning the first titles in the Far East combined tournaments, featuring D-I and D-II teams playing as one.
On Thursday, the Mustangs left nothing to chance, seizing a quick lead and racing ahead by 13 points at halftime. All nine Mustangs scored, led by Koki Wiley's 15 points and 10 by Kai Shimojo.
"We didn't shoot," Red Devils coach Robert Stovall said. "ASIJ had a good game plan for us, putting a lot of pressure on defense. Usually, if our opponents scored 60 this year, we would win the game."
Davion Roberts of Kinnick led all scorers with 20 points and Bryan Hunt added 15 in the losing cause.
"We're happy to go home with the Division I title and the Sava Trophy," Stovall said of the Fred Sava Memorial Cup awarded each year to the D-I championship coach.
---
---
---
---