Army Ten-Miler: An uplifting run through D.C.
---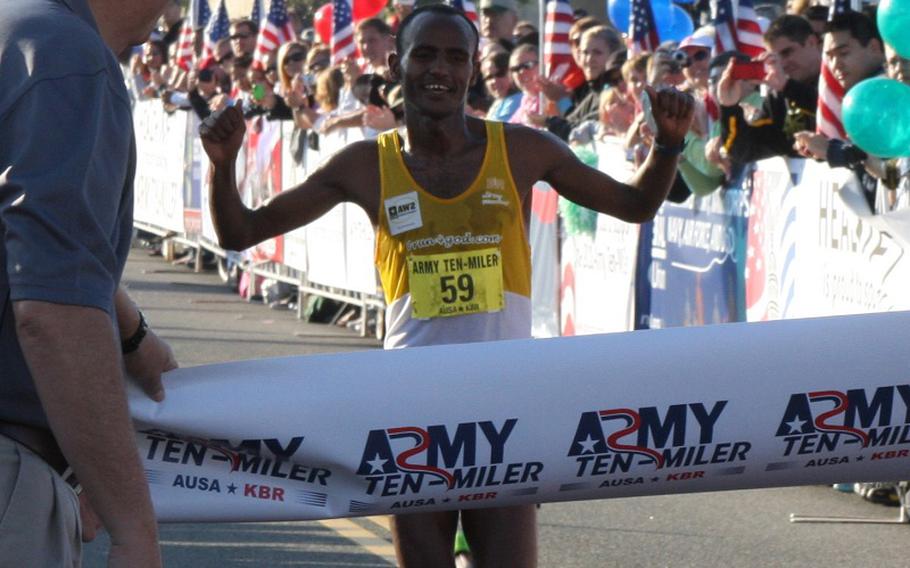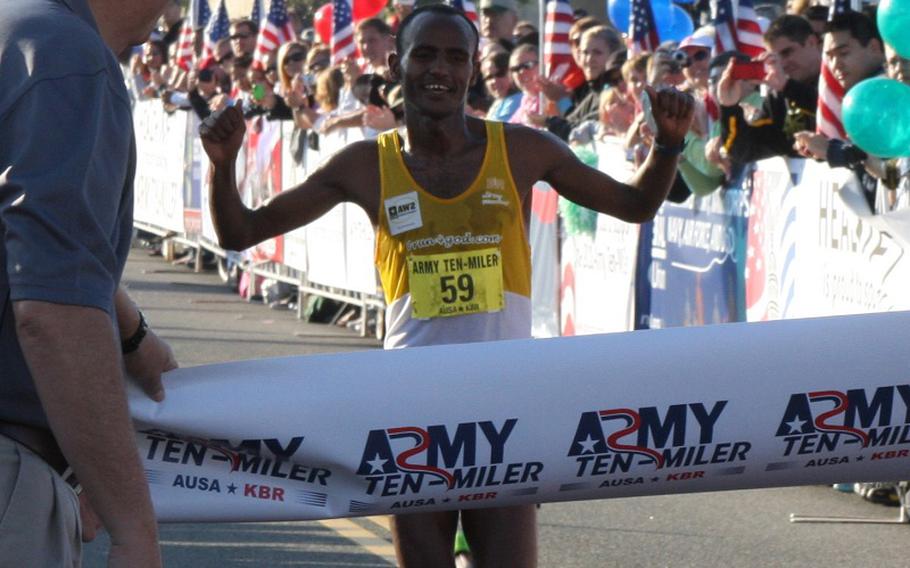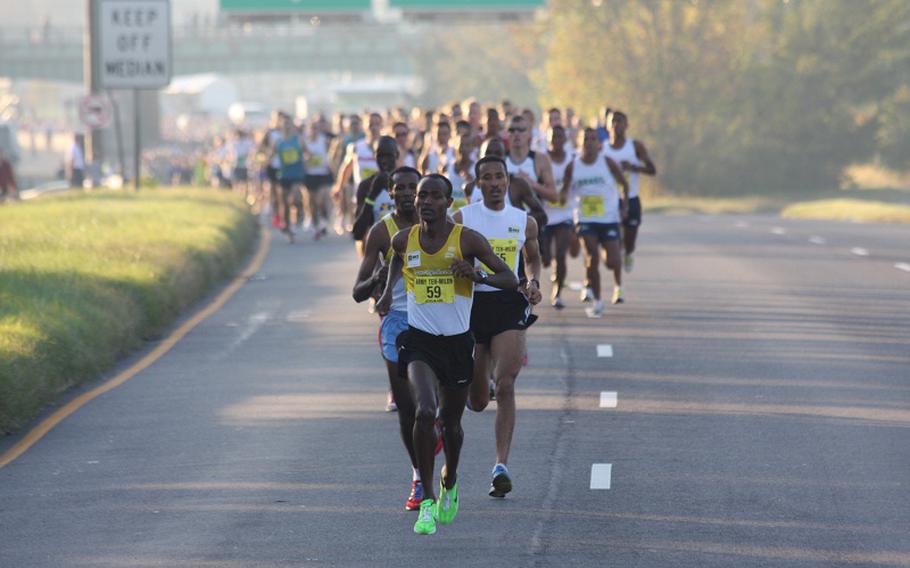 WASHINGTON — Lt. Gen. Mark Hertling beamed Sunday as he congratulated the U.S. Army Europe team on completing the 2011 Army Ten-Miler.
The U.S. Army Europe commander, who had run in the race, said he was impressed by the amount of support for the wounded warriors who took part in this year's event.
"Every time you passed an amputee or someone who had some kind of a wound, there was a team around him, and that's pretty significant," he said.
When asked his thoughts as he crossed the finish line, Hertling joked, "That I am really an old man, and it was a whole lot easier about 10 years ago."
About 30,000 people registered for this year's race in Washington, D.C. The winner, Tesfaye Alemayehu, belonged to the team "I RUN 4 GOD," which ran this year to honor David Wynne Francis, an Army veteran who passed away last month.
For Sgt. David Eagan, of U.S. Army Europe, the race's last 3 miles were the toughest because it was hillier and warmer than he expected, but there were plenty of fans to keep him motivated
"Running is always going to be a battle inside just to keep yourself going," said Eagan, who is based in Kaiserslautern.
Capt. Chris Renoll, of U.S. Army Japan, appreciated Washington's autumn weather during Sunday's race.
"I'm on Okinawa so I'm used to 80 degrees, 90 percent humidity, so I feel great today," he said.
Renoll was particularly impressed by the wounded warriors who participated in Sunday's race.
"I spent until mile 8 or 9 trying to catch up to some of them; they were really, really getting out there and showing that regardless of what hurdles they have in life, they can still get out there and keep up with the rest of us," he said.
Sunday marked Capt. Sindi Connell's second 10-mile race in as many weeks. Connell, of U.S. Forces Korea, ran in a version of the Army Ten-Miler held last week at Camp Humphreys.
She can't wait to get back to South Korea to tell her unit what the actual race was like.
"I'll tell them that I was thinking about them the whole way," she said.
jeffrey.schogol@stripes.osd.mil
Twitter @jeffschogol
---
---
---
---