Army sweeps Navy in Pacific games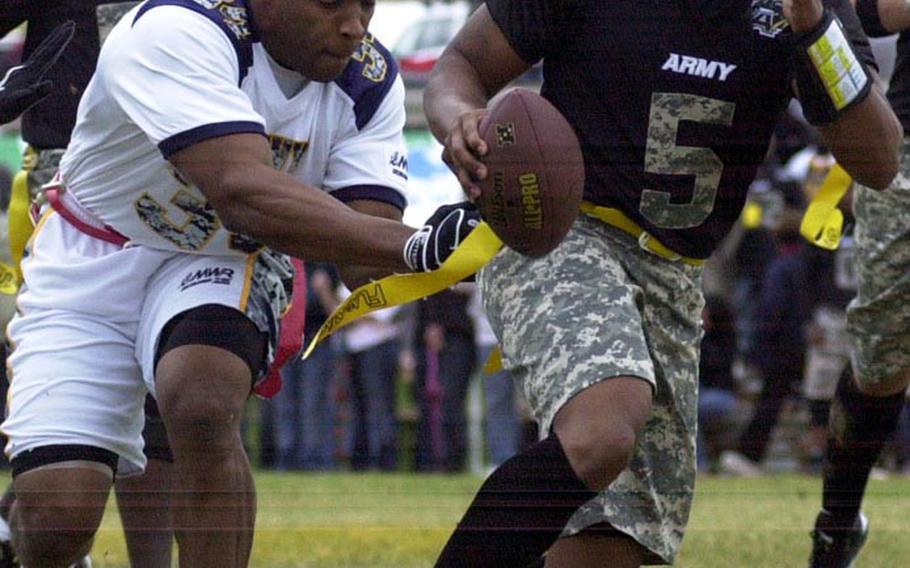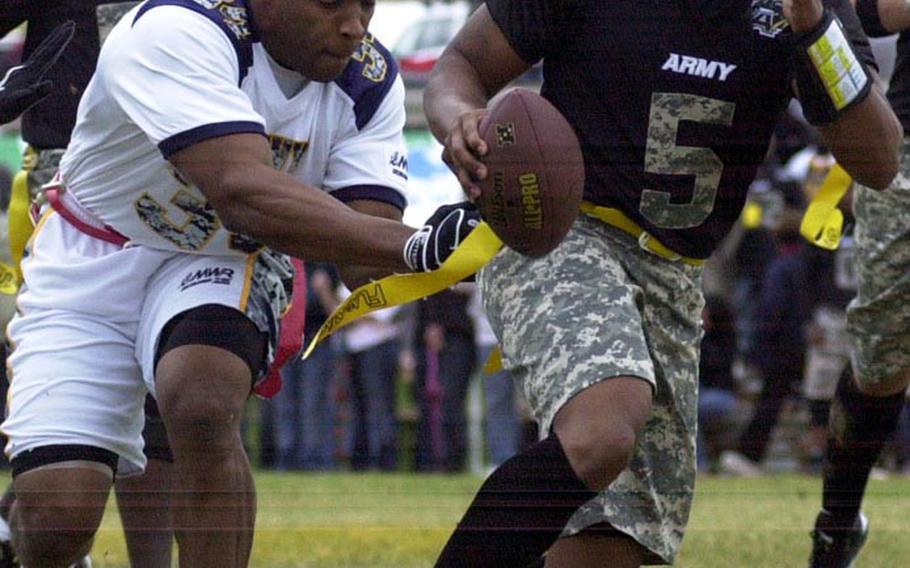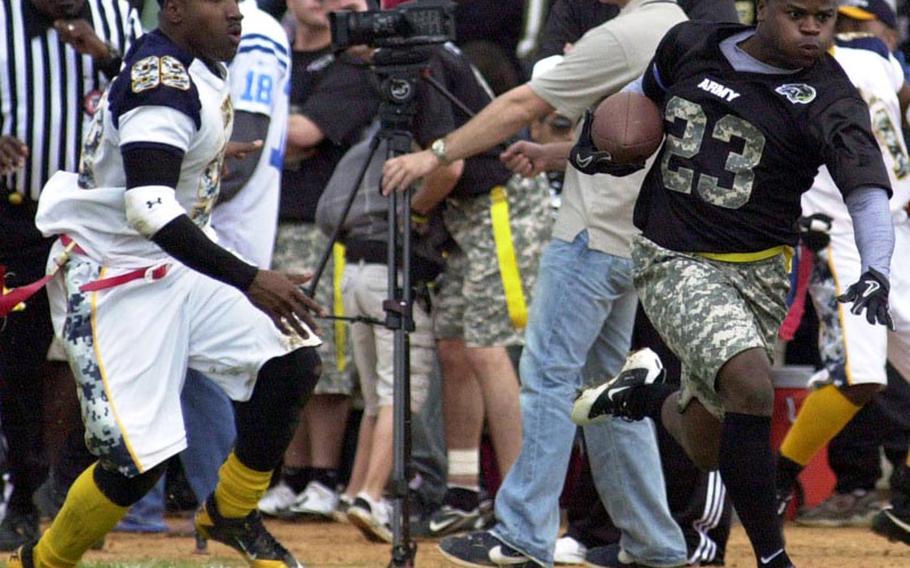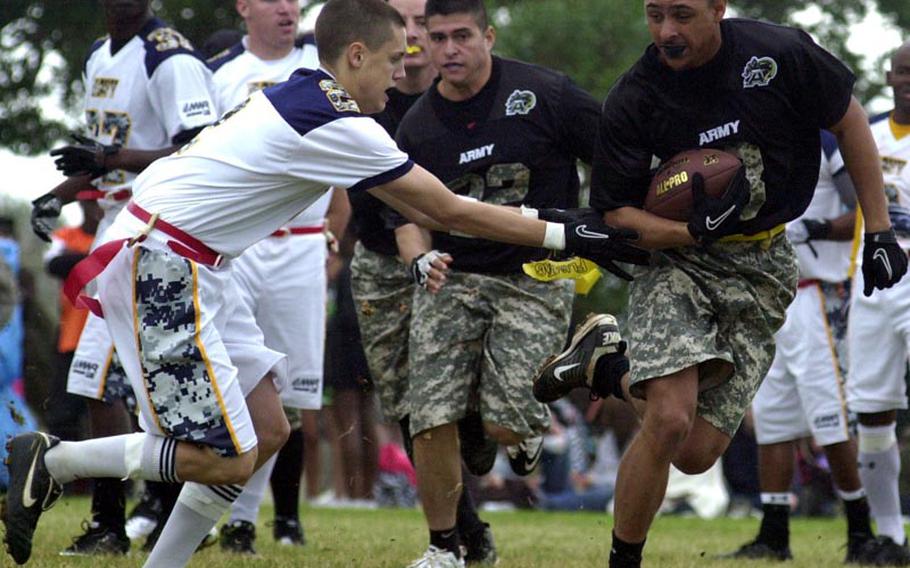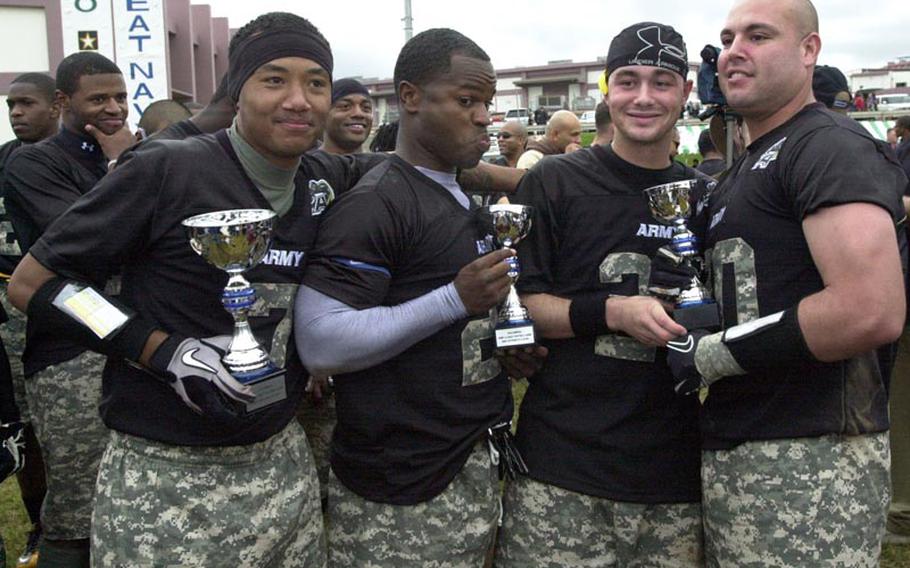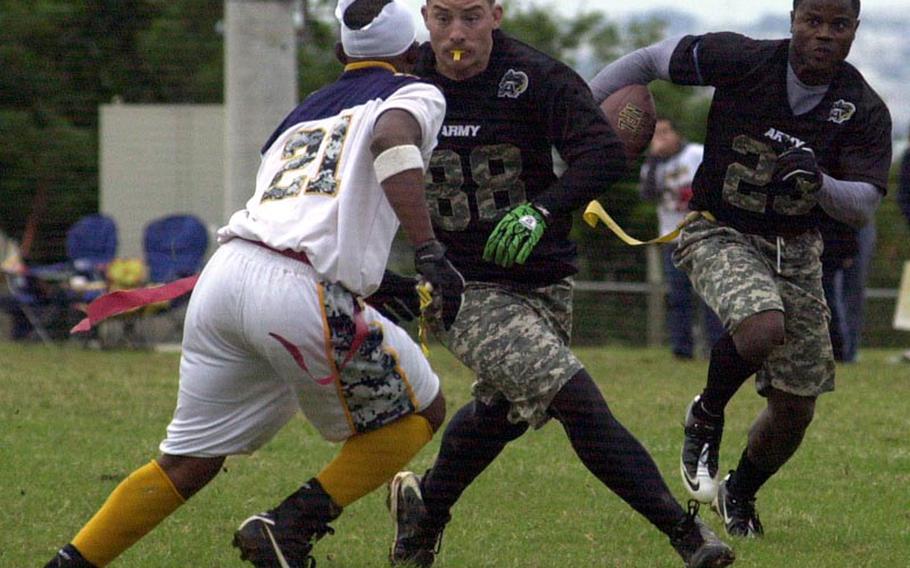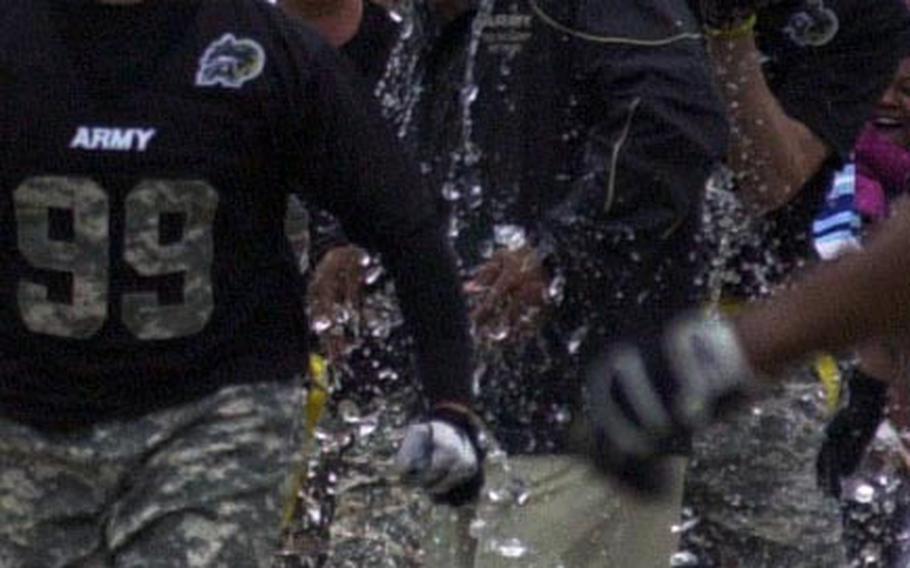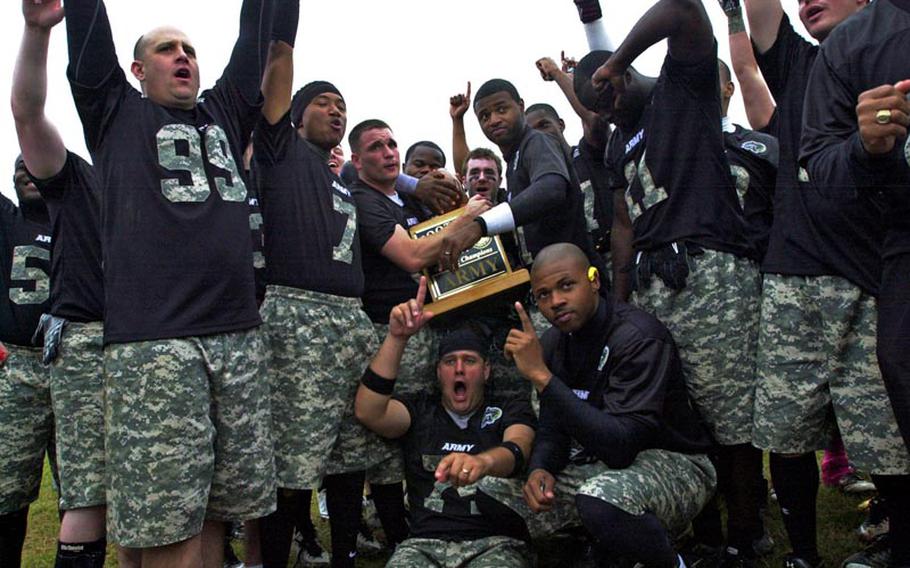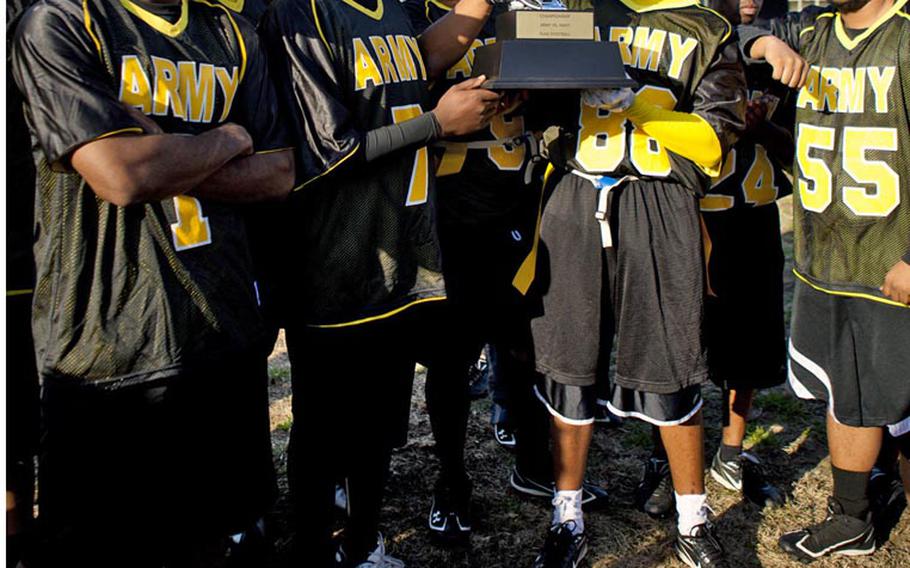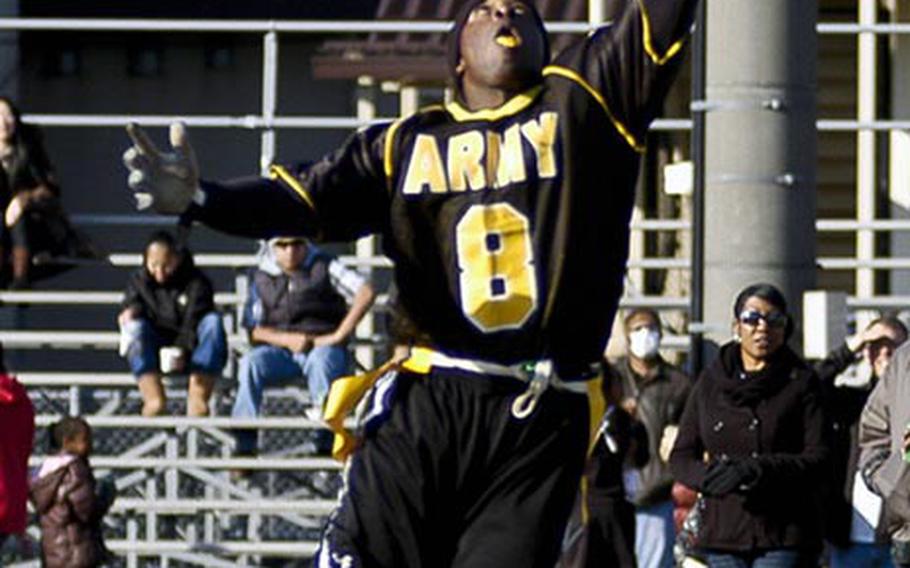 Seared into his memory was the empty feeling of watching Navy win last December's annual flag-football rivalry game over his Army team. Christopher Carter said he and his soldier teammates vowed to not let it happen again.
Josh Harris took one of Army's six interceptions 19 yards for a game-turning touchdown as Army rallied from a 21-12 deficit to grab back the Okinawa Commander's Trophy 25-21 on Saturday at Torii Station.
"This feels a million times better," Carter said as he and his teammates celebrated around the trophy. "There aren't words for it. Very emotional."
The victory capped a sweep of the three northwest Pacific Army-Navy flag games, staged to coincide with the Army-Navy service-academy rivalry game scheduled for Saturday in Washington. Army increased its lead in the Okinawa series to 17-5, including seven of the last eight.
Army beat Navy 19-7 in the Japan game played at Zama American High School's Trojans Field. It was Army's second straight win in the series, which is now tied at 5-5.
"We did a helluva job on defense today, playing sound, fundamental football and having fun," said Zama soldier Kelvin Simmons.
A week earlier, Army routed Navy 30-0 to take a 12-3 lead in the 15-year-old Peninsula Trophy series in Korea. Army holds a comfortable 35-13 lead in the overall series, which originated 22 years ago on Okinawa.
As much as the games are about competition, they're also about pomp, pageantry and prizes, plenty of which were evident at Torii and Zama.
Elements of the 296th Army Band out of Zama entertained crowds approaching 1,000 at Torii and 300 at Zama. Cheerleaders ranging from local youth to a combined NFL squad performed dance routines between quarters and at half. Prizes valued at up to $10,000 for tossing footballs were given away.
On Okinawa, Kadena's high school marching band was among the entertainment, as was a goat – nominally a Navy mascot – decked out in Army battle dress.
Even bringing the game ball to the officials became ceremonial, as Okinawa Soldier and Sailor of the Year Spc. Kevin Oppelt and Petty Officer 1st Class Caleb Hunter – surrounded by FC Ryukyu cheerleaders – brought the ball to the referees in a Humvee.
In both of Saturday's games, the combatants wore camouflage-numbered uniforms, the Army bearing the U.S. Army Japan motto "Ichi Dan," meaning one team.
Chilly weather greeted both games, with bright sunshine bathing Trojans Field as did sprinkles and periodic showers at Torii.
But while the competition proved fierce on the field, with the Torii game coming down to the last possession, "we are all one team, one fight," Fleet Activities Okinawa commanding officer Capt. Richard "Stormy" Weathers said.
"At the end of the day, we're all on the same team," Simmons said.
Stars and Stripes reporters Dave Ornauer and Grant Okubo contributed to this report.