Army, Navy split flag football games in Pacific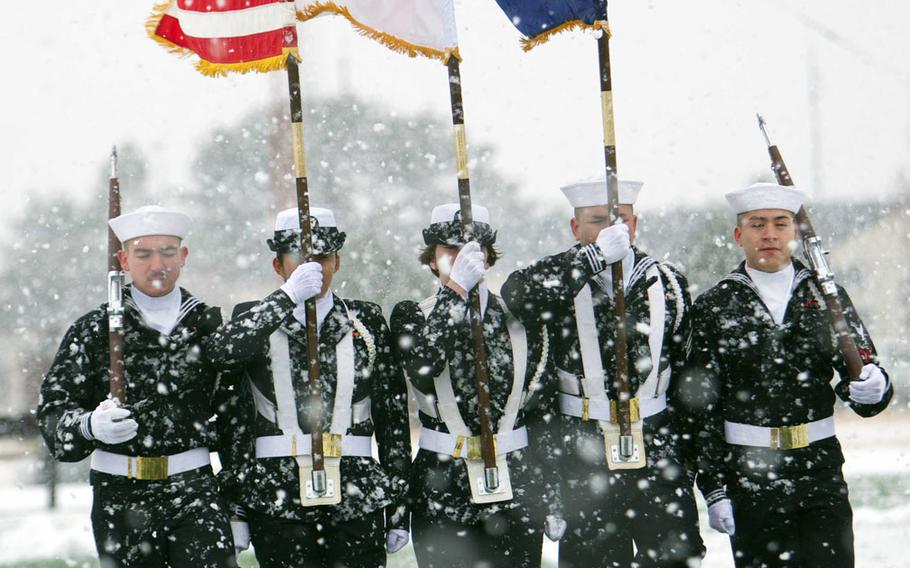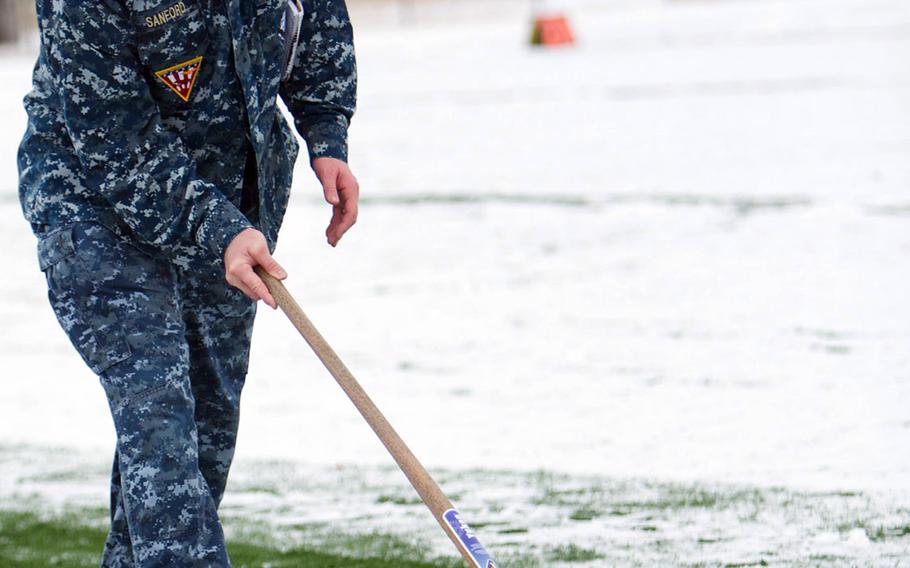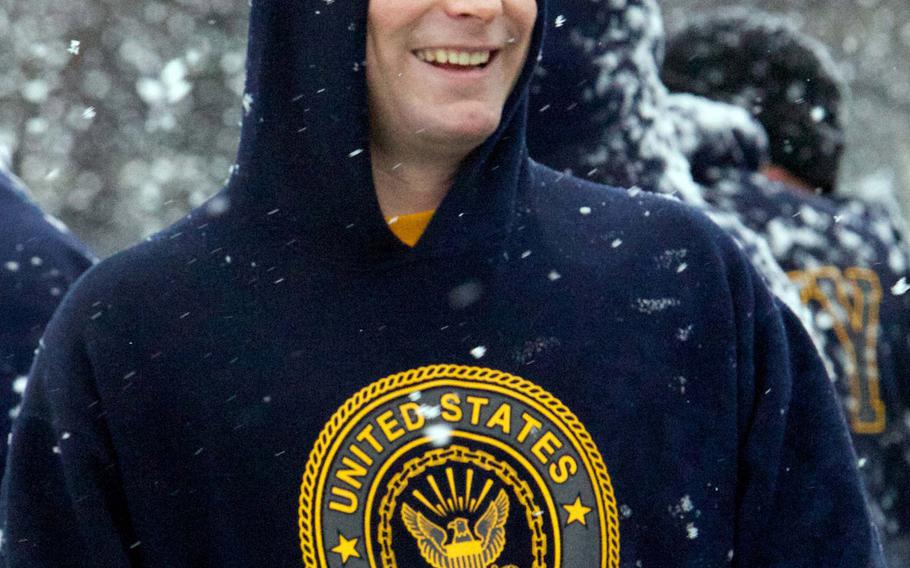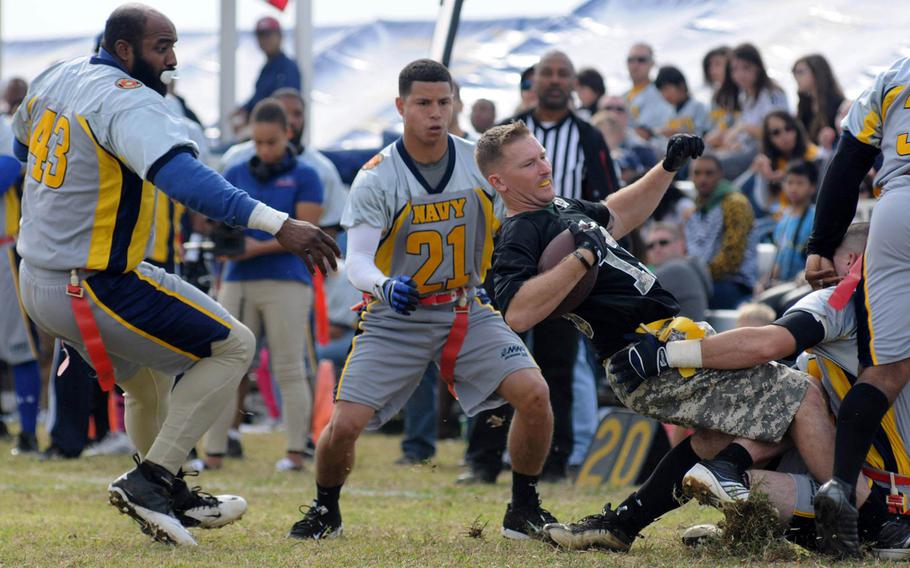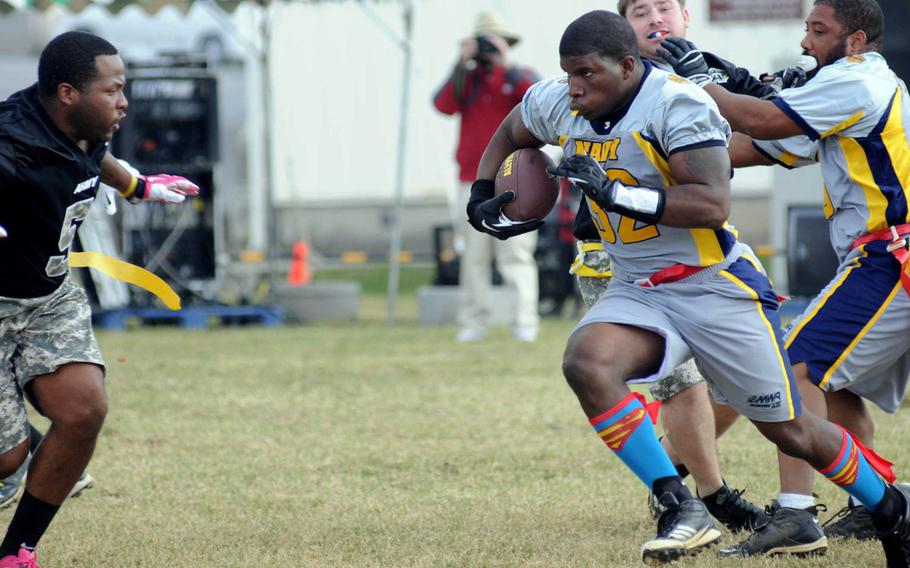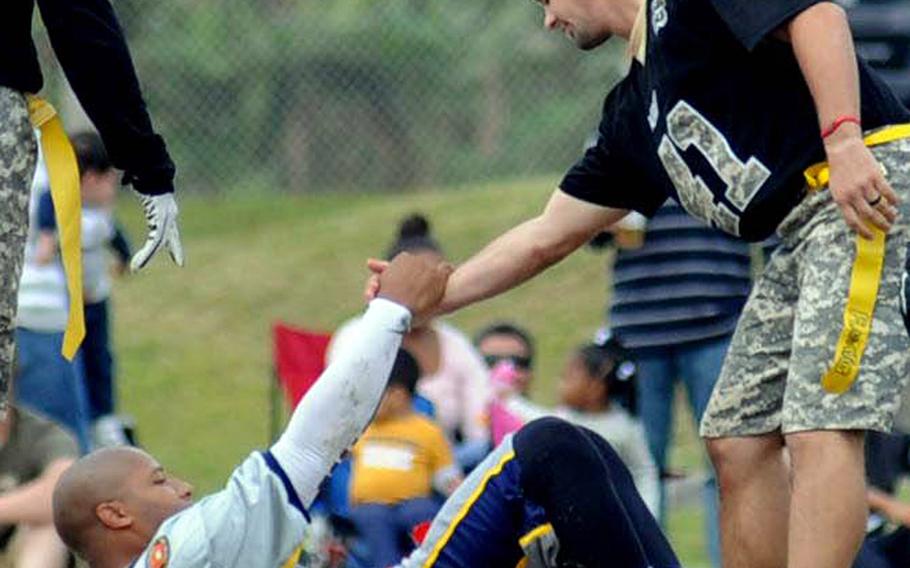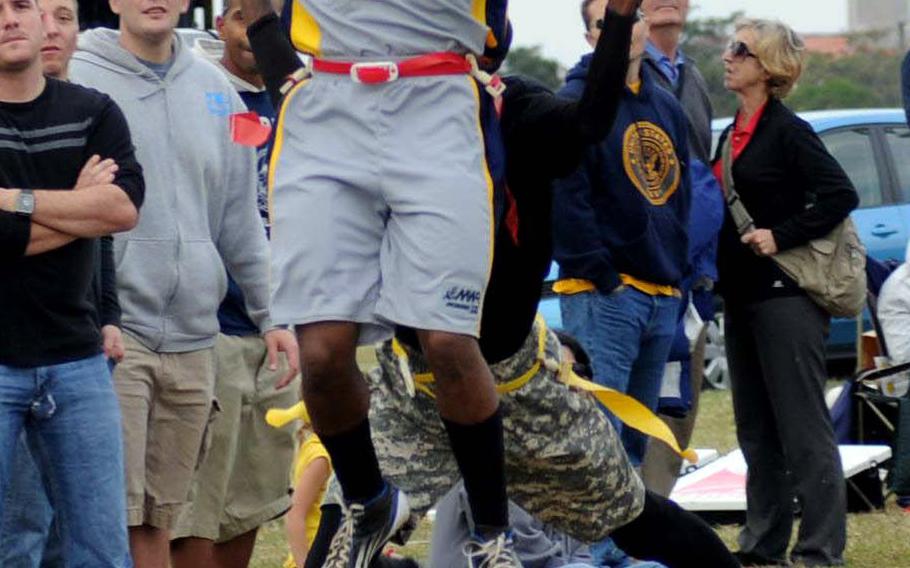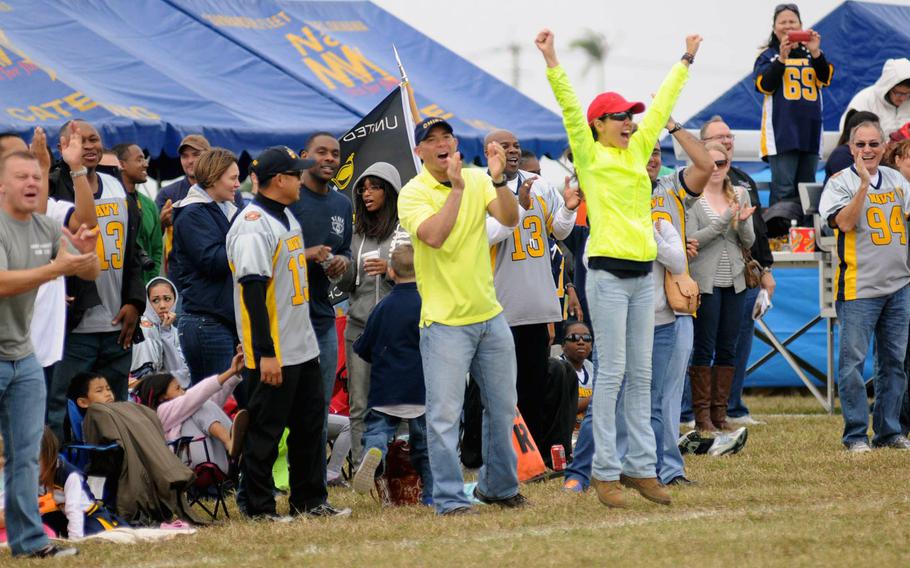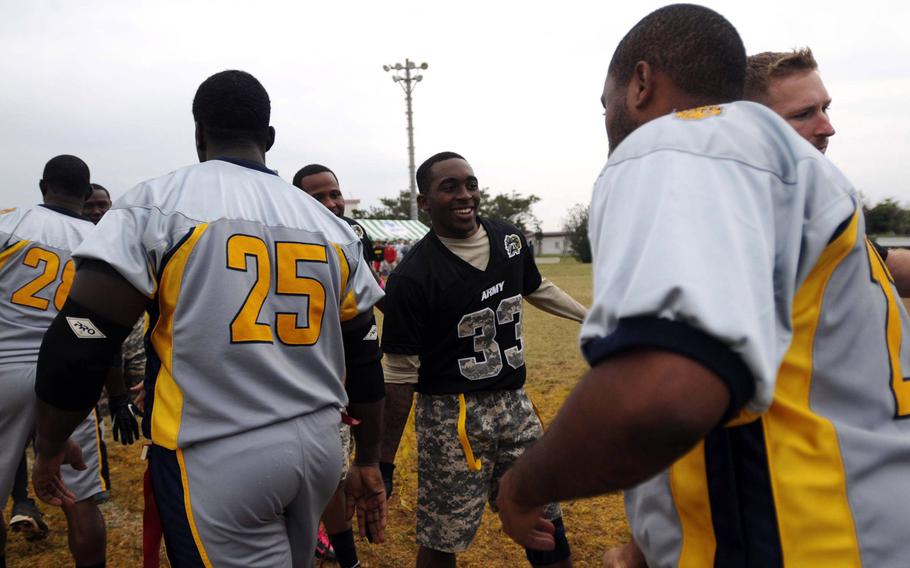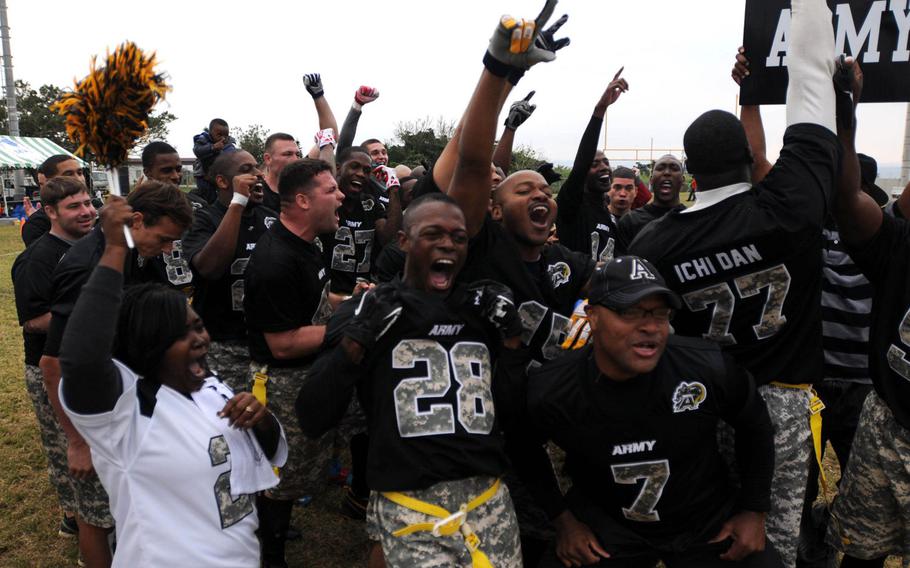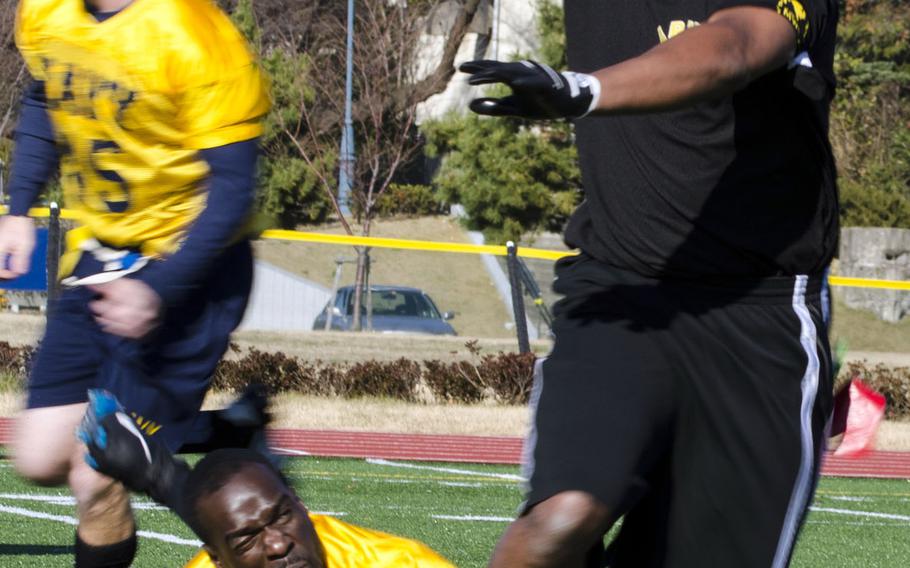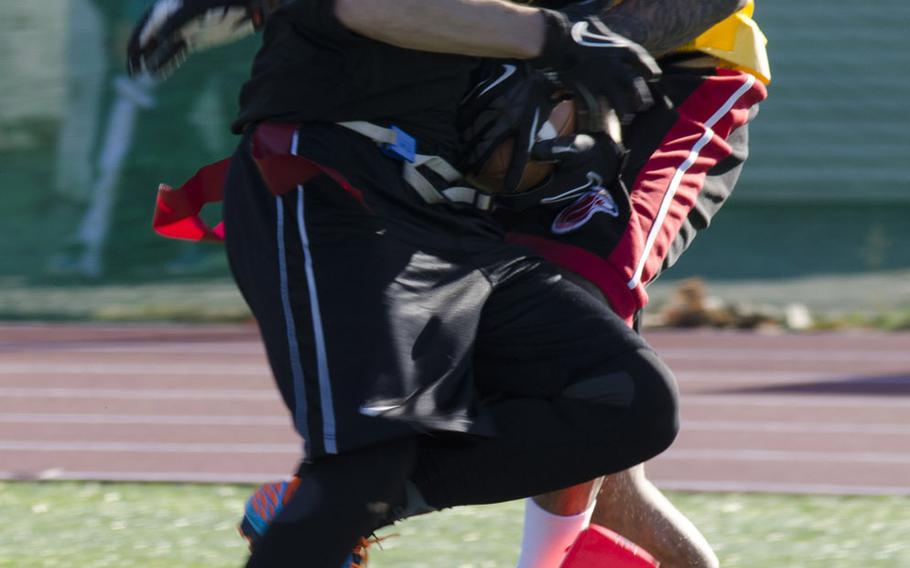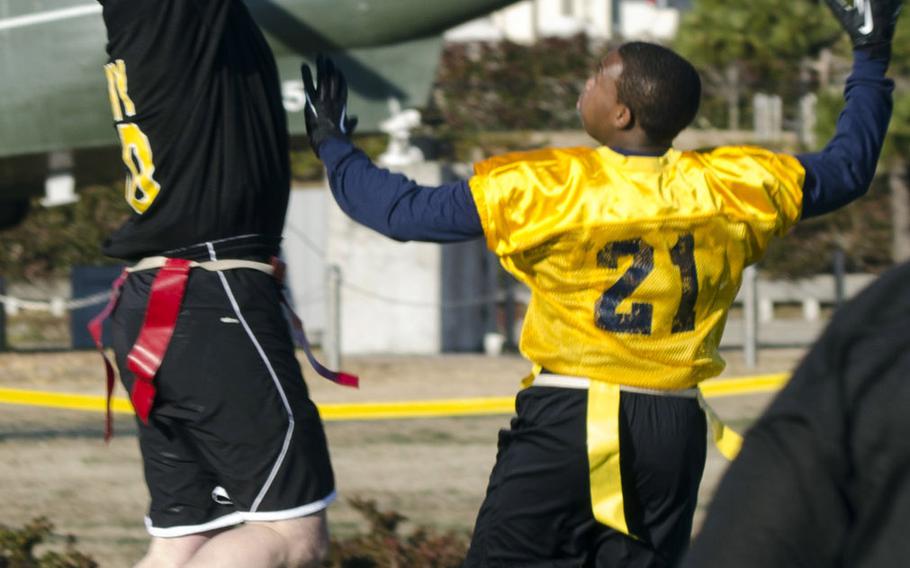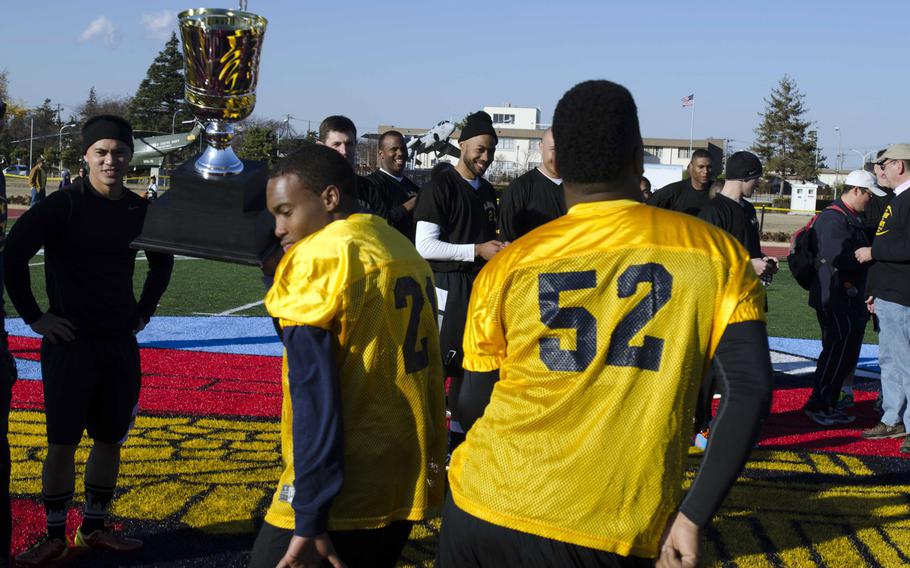 As his teammates celebrated in front of him, holding aloft the Commanders Trophy, Owen Tolson couldn't suppress a smile. The air defense artillery officer and 2008 West Point graduate had thrown for two touchdowns and kick two field goals Saturday.
But it was defense, he said, that was chiefly responsible for Army's come-from-behind win over Navy, 27-15, in the 24th annual flag-football rivalry game at Torii Station on Okinawa.
"When your defense holds them to 15 points, you can't ask for much more," said Tolson, a placekicker for Army from 2004-07.
The win gave Army its only win in three games this weekend, two of which were played in Japan and in starkly contrasting weather conditions.
Navy won 13-12 at Naval Air Facility Atsugi in bright sunshine, while snow blanketed Hillside Stadium at Misawa Air Base on Friday, where Naval Air Facility Misawa beat 708th Military Intelligence Detachment 27-0. Coupled with Army's 62-0 shutout of Navy on Nov. 30 in Yongsan, the services tied 2-2 for 2013.
The games are staged annually to coincide with the service-academy game played in the States.
At all four flag games, pomp and pageantry were everywhere, evidenced by sound systems playing the Army and Navy songs, color guards, command representation, cheerleaders and various contests. The prevailing theme: Rivals on the field and comrades in arms off it.
"We have the same goals and desires to complete the mission, but one day out of the year, friendly competition brings out the best in each of us," said Atsugi's commanding officer Capt. Steven J. Wieman, himself a Naval Academy graduate.
"When we get on the field, we have a good time, but the nature of our business is serious," said Col. Sheila Bryant, Torii's 10th Regional Support Group commanding officer.
Army seized an 18-6 lead in the Okinawa Commanders Trophy series, the oldest of all of them dating back to 1990. The game was marked by numerous first-half penalties and nine combined interceptions.
At Atsugi, Navy rolled to a 13-0 halftime lead before Army stormed back for two second-half touchdowns. Army appeared to have tied it on an extra-point pass caught by Derek Wolske, but the pass was ruled incomplete, preserving Navy's lead.
Navy's Tony Cason picked off two passes and called the victory a "total team effort. We came out for practice every day at 5 O'clock … the hours of practice, going through plays and game situations to think what the Army might hit us with and be prepared for it."
The game at Misawa looked more like a word picture from the 1933 Edward Evans book "South With Scott." Windblown snow, which fell all game long, provided the backdrop as NAF Misawa won for the third straight year.
"I was praying hard that we would have cold and snow. I guess I prayed too hard," said NAF Misawa spokesman Master Chief Petty Officer Daniel Sanford. He himself brandished a shovel to clear snow off a yard line prior to the contest.
"It was pretty miserable at first," Navy quarterback Joe Baer said. "But once we started moving around, it wasn't too bad."
It will be the last time the teams will play at Misawa, Sanford said, citing the 708th being scheduled to be shuttered in June.
Staff writers Dave Ornauer and James Kimber contributed to this report.