Army Guard staff sergeant running 41st in the Iditarod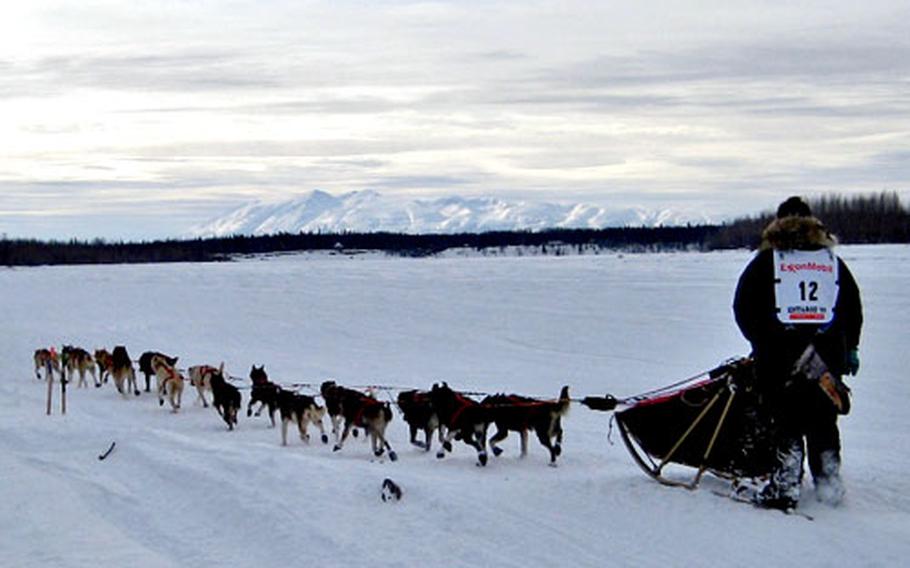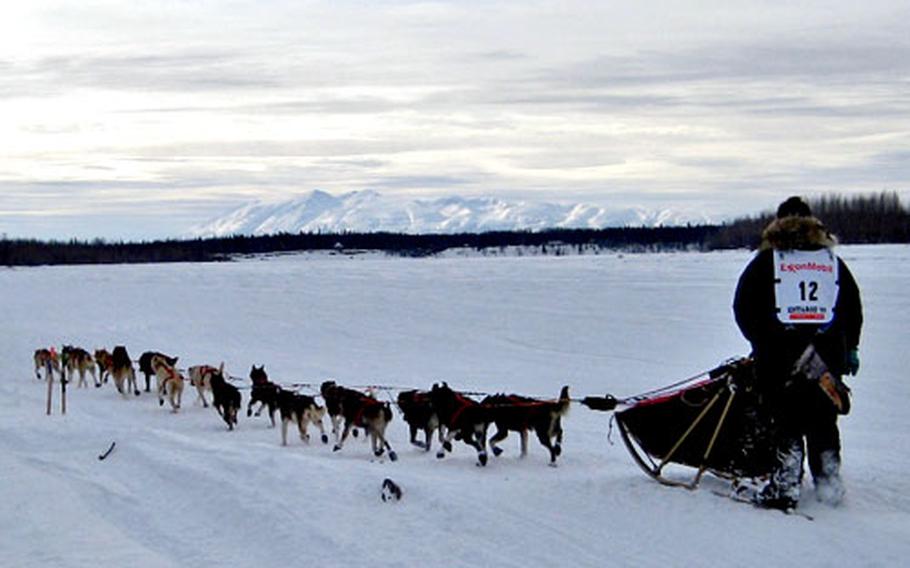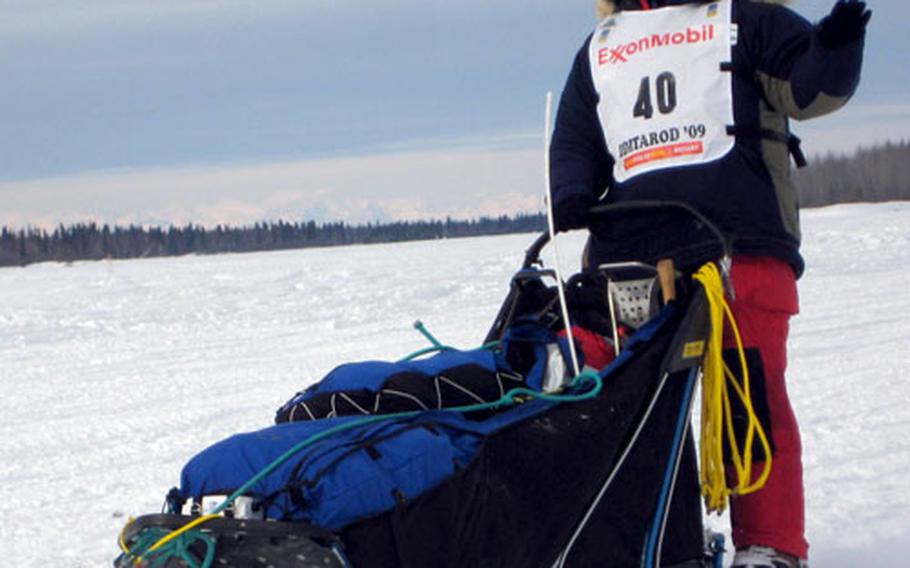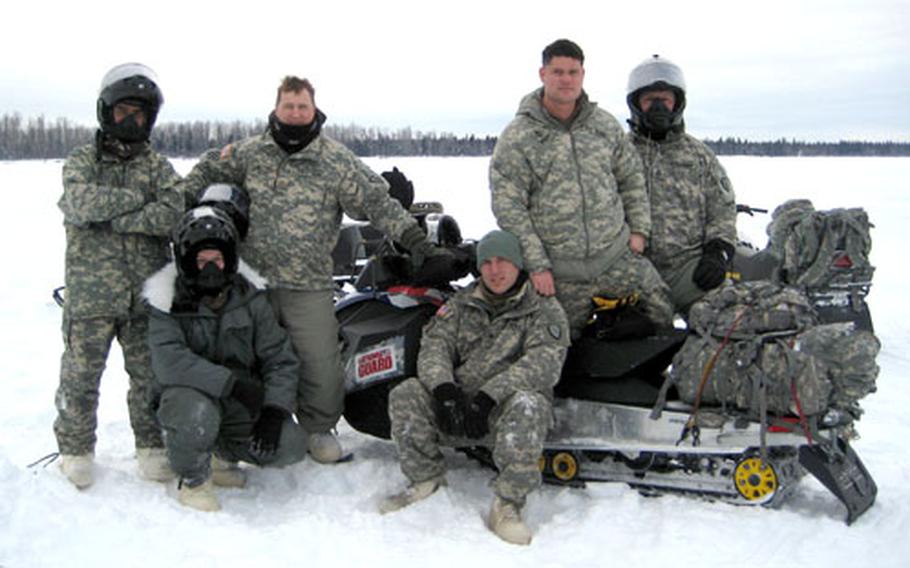 Nearly a week into the grueling Iditarod, Army National Guard Staff Sgt. Harry Alexie is running in 41st place as he represents the Guard in the famed sled-dog race from Anchorage to Nome.
Just after midnight on Friday, Alexie, a 31-year-old rookie from Bethel, Alaska, made an 18-minute stop at Ophir before continuing on to the next checkpoint, Iditarod.
Another musher with military connections, 61-year-old Eric Rogers of Eagle River, Alaska — an Air Force veteran and former KC-135 navigator — is in 44th place after a 21-minute stop at Ophir.
In 53rd place is Laura Daugereau of Port Gamble, Washington, who lived on several Navy bases around the world as a child. Running 54th is Air Force veteran and current Elmendorf AFB contracting officer Michael Suprenant of Chugiak. Both were on the trail between Takotna and Ophir Friday morning.
Blake Matray of Two Rivers, Alaska, was still in McGrath, standing in 62nd place.
Rookie Nancy Yoshida, a former military spouse, scratched from the race at Rainy Pass.
The race leader as of Friday morning was Lance Mackey, who made a quick stop at Shageluk. As the first person to arrive at the Iditarod checkpoint, the race's midpoint, he earned a prize of $3,000 in gold nuggets. Mackey won the Iditarod the last two years.