Track Athletes of Year
Armes, Ircink headed a strong contingent
by
Dave Ornauer
June 3, 2013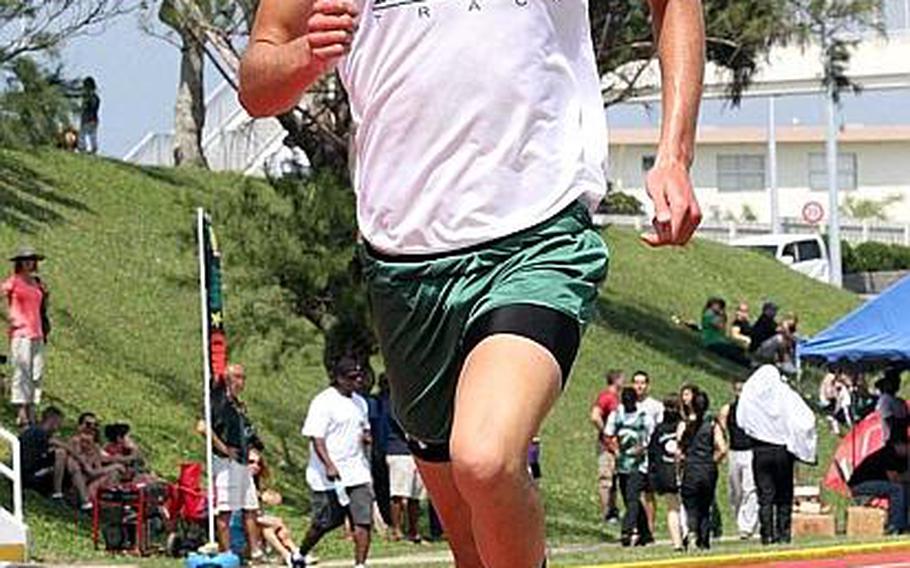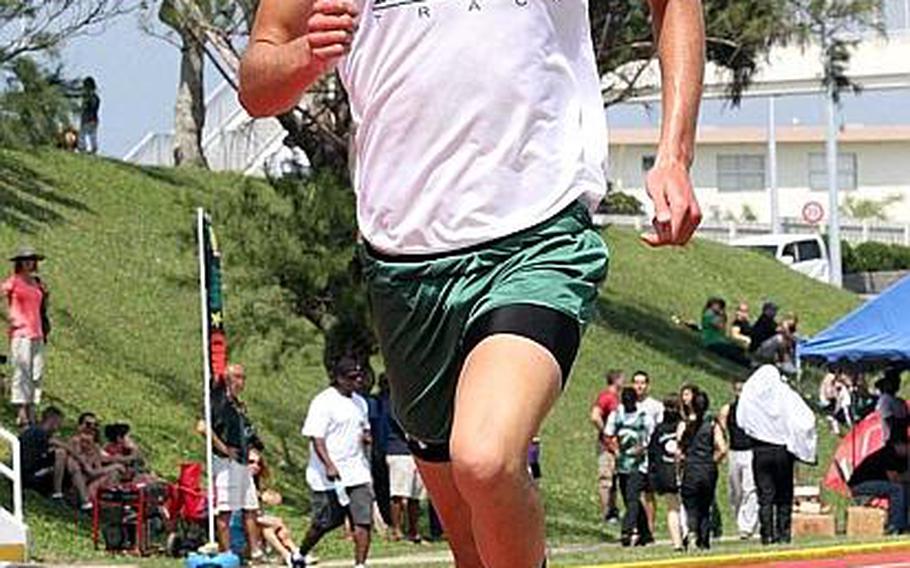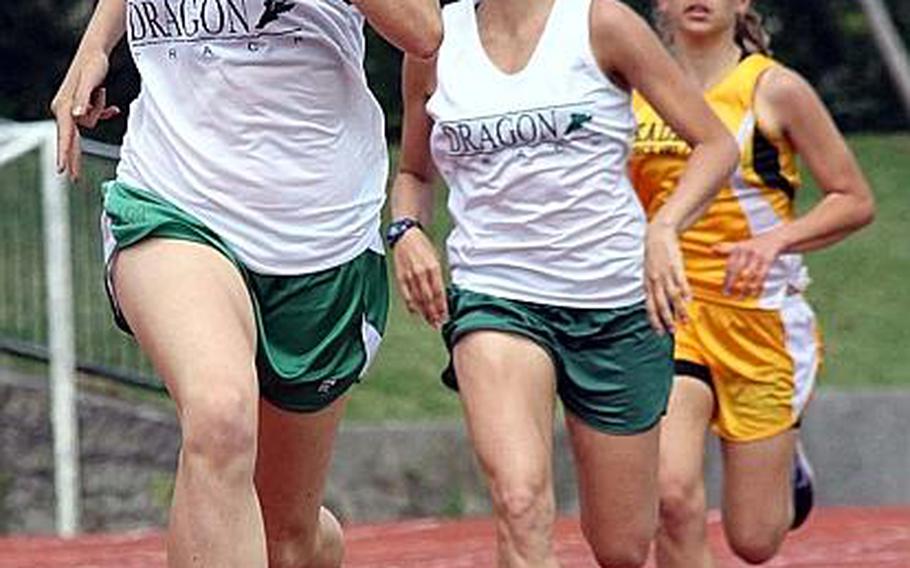 In a season that some observers said featured more talent at all schools in all events in Pacific history, Kubasaki's Erik Armes and Jessica Ircink stood the tallest of them all.
The sophomore distance specialists set Pacific records in the 1,600-meter run, broke Mike Petty Memorial Meet and Okinawa meet records and paced the Dragons to island and Far East team championships in the just-completed Pacific high school track and field season.
For their efforts, the Kubasaki twosome has been named Stars and Stripes' Pacific track and field Athletes of the Year.
"They're very talented," Dragons coach Jon Fick said. "Our distance runners had a lot of good leaders, and they were the leaders of the leaders."
The two beat out a star-studded field featuring Kinnick's Val James, American School In Japan's Liz Thornton, Kubasaki sprinter Rahman Farnell and Kadena hurdler Derrick Taylor. The season featured 13 Okinawa records, 12 Far East meet records and three Pacific records.
For Armes, the season marked the completion of a comeback from shin injuries that sidelined him for everything after Mike Petty last season, and from the Far East cross-country meet, where as defending champion he suffered an asthma attack and finished fifth in the 2012 race.
He went unbeaten this season, capped by his breaking the Pacific 1,600 record with a run of 4 minutes, 25.88 seconds on April 19 in a regular-season meet at Kadena. The old record was 4:28.3 set by Christian Academy Japan's Kyle Carrick in 2000.
Ircink had also already enjoyed Far East title glory, having played for Kubasaki's Division I champion girls soccer team. But her cross-country teammates convinced her to run track instead of playing soccer, and history was made as a result.
Week after week, Ircink would clip two or three seconds off her personal bests in the 1,600, until finally eclipsing the Pacific record, clocking 5:23.26 in the Okinawa district meet. The old record was 5:24.28 set by Seoul American's Siarria Ingram in 2010.
Ircink and Armes were also competitive in the 3,200; Armes posted the only two sub-10-minute times in the Pacific this season.
"They led by their work ethic," Fick said. "They have a passion for running."
Thanks in part to Armes and Ircink, the Dragons captured the Far East Division I boys and overall school banner as well as the team championships in the Okinawa district meet.
Last week's Far East meet will be the last the Pacific sees of Armes, who will transfer to San Diego and run for Coronado High School, and Ircink, who will move to Pullman, Wash., over the summer.
"They have a great future ahead of them because they're so young," Fick said. "They'll be missed by Kubasaki and the Far East."
---
---
---
---