AOSR wins five-set thriller in boys final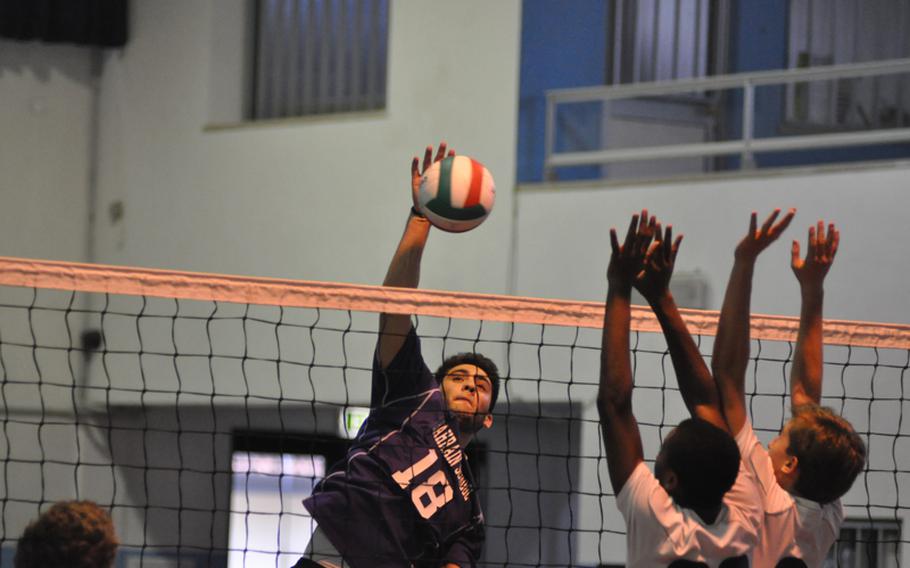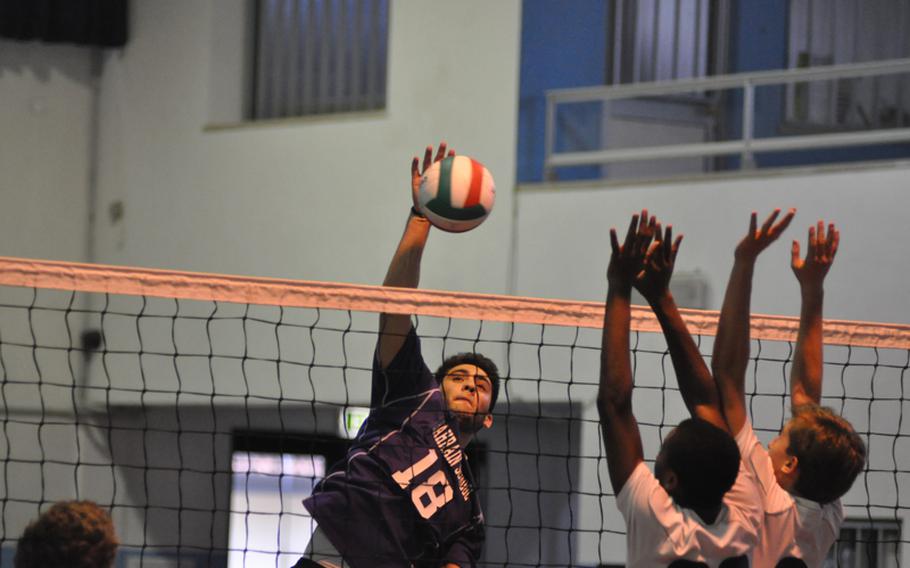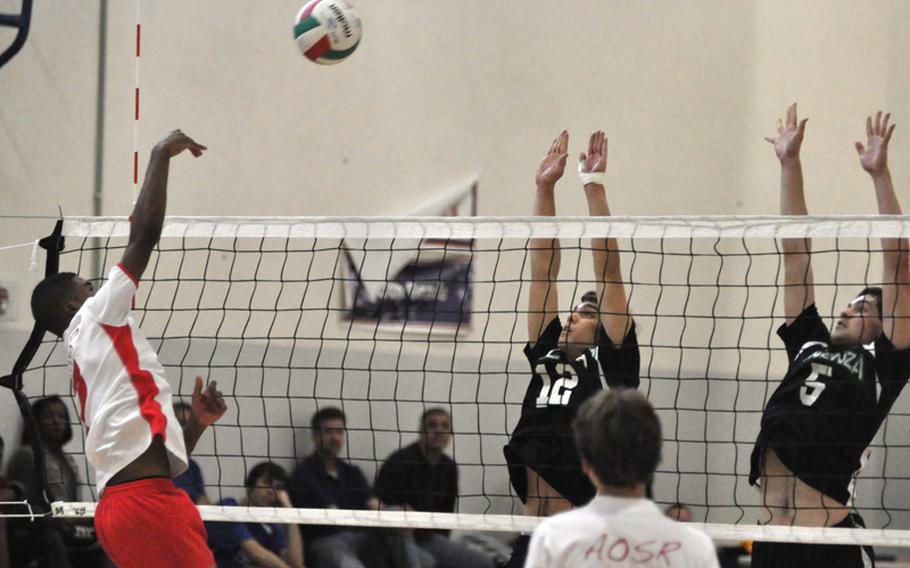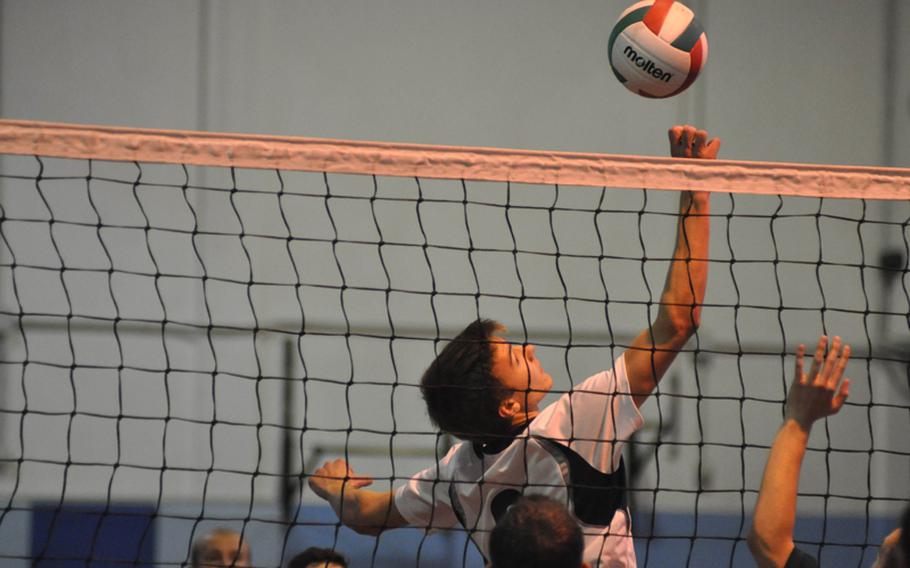 AVIANO AIR BASE, Italy – When it comes to rivalries, there's nothing like teams that share the same town. Or in this case, the capital of Italy.
American Overseas School of Rome capped a perfect boys volleyball season by winning the Mediterranean Volleyball Championships on Saturday. But its 17-25, 25-23, 26-24, 23-25, 15-13 victory over Marymount International couldn't have been much closer.
"Both teams stepped it up and it went back-and-forth," said tournament director Mark Fix, the assistant coach for Aviano.
AOSR went 10-0 during the American Schools in Italy League season and didn't lose in seven round-robin matches on Friday and Saturday.
Alessandro Elia, Santiago Martinez and Aram Hudson were named to the All-Tournament team, as were Marymount's Ziyad Nour, David De Carle and Giorgio Musilli.
Incirlik took third in another close match, edging Vicenza 27-25, 25-23. The Hodjas' finish was "the best showing they've ever made," Fix said.
All-TournamentAlessandro Elia, Santiago Martinez, Aram Hudson, AOSR; Tamer Long, Incirlik; Ziyad Nour, David De Carle, Giorgio Musilli, Marymount; Zach Erskine, Aviano
All RegionElia, Andrea Masciotta, AOSR; Austin Bain, Naples; De Carle, Nour, Marymount; Erskine, Aviano; Derrick Schaefer, Will Pagan, VicenzaHonorable MentionHudson, Martinez, AOSR; Jeremy Owens, Matthew O'Brien, Aviano; John Abdourahman, Marymount; Samual Murdock, Naples