Ansbach joins ranks of Panther victims
---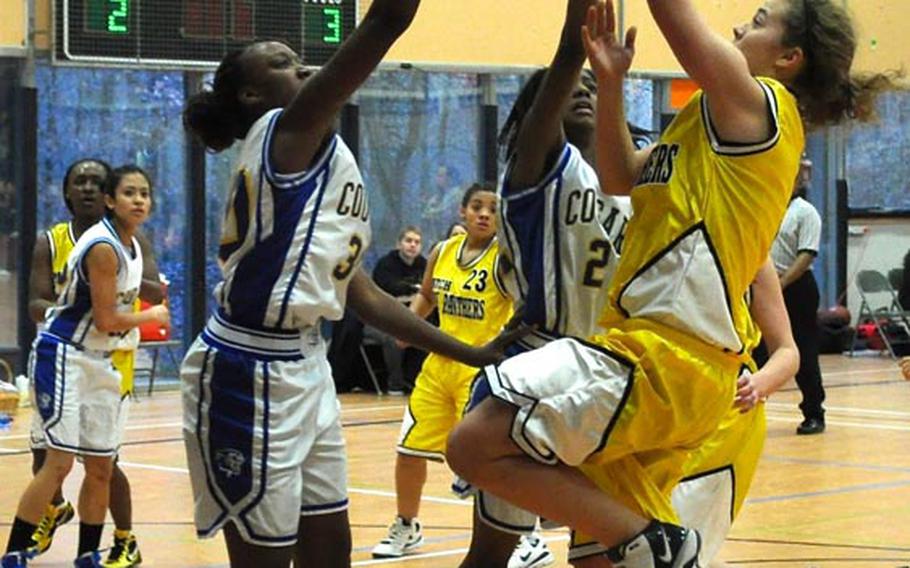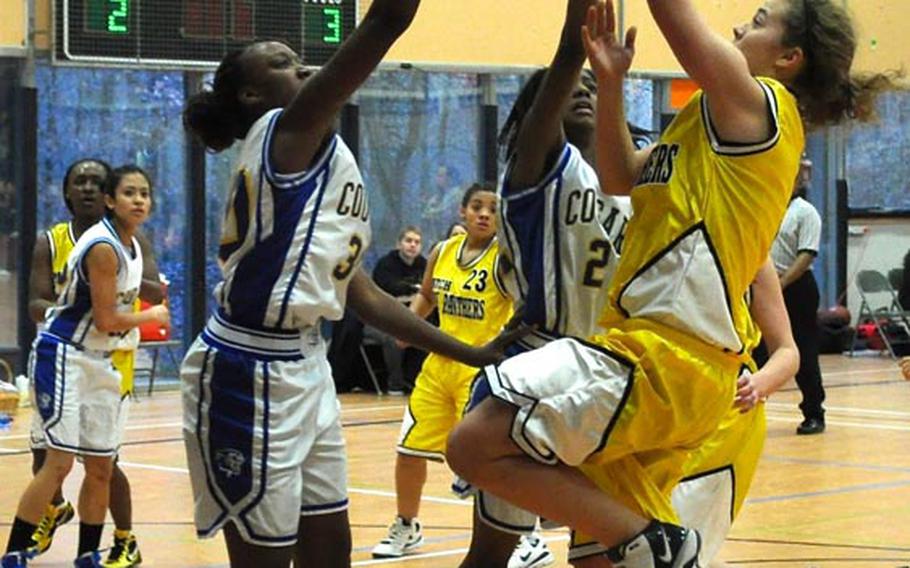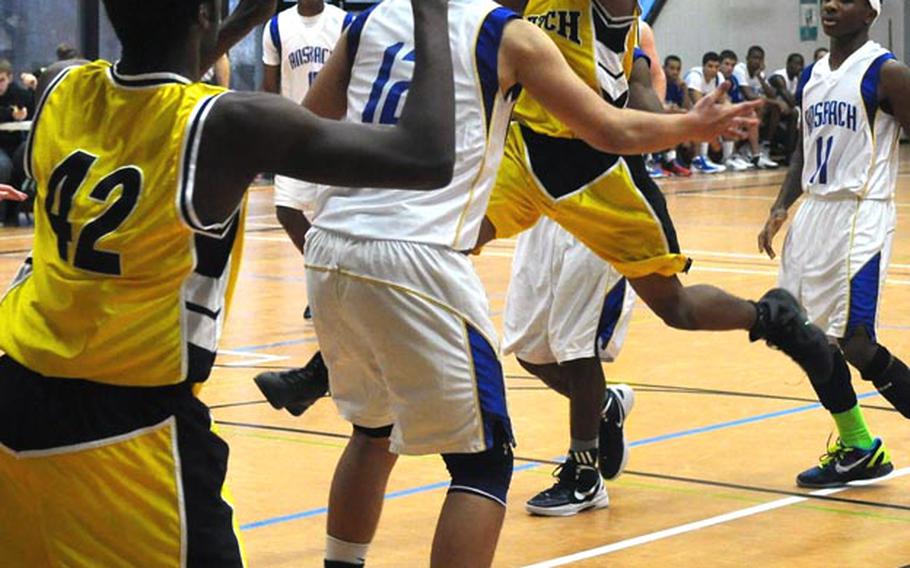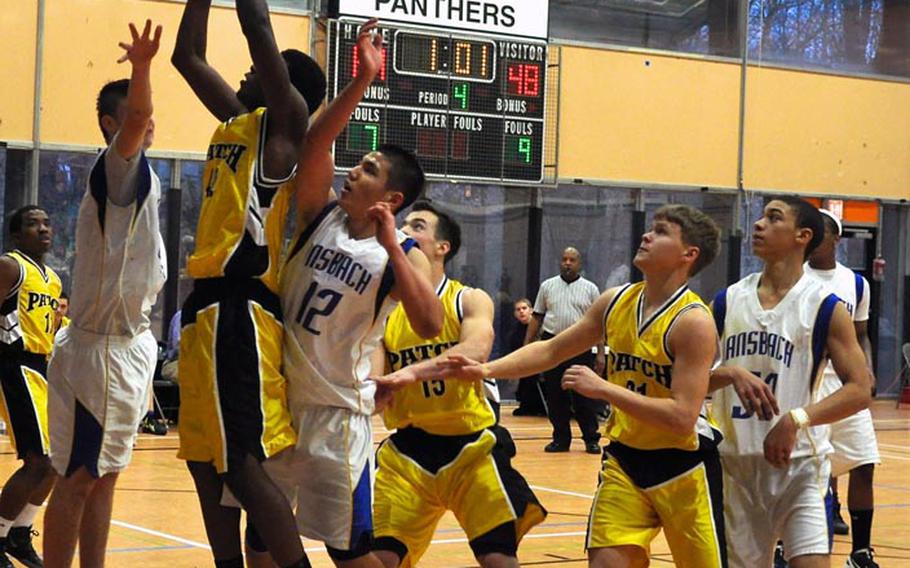 STUTTGART, Germany – Patch's boys and girls had a successful weekend winning all their games Saturday and Friday against Ansbach.
As usual, Janelle Loney, three-time All-European and the 2011 Stars and Stripes player of the year, was the star of the show with 29 points, 11 rebounds, seven assists and seven steals in Patch's 52-24 victory over Ansbach Saturday. Johanna Quinn also got 10 points and 12 rebounds.
Patch, one of only two unbeaten girls team in DODDS-Europe at 6-0, beat Ansbach on Friday night, 48-24, in similar fashion in that Patch was almost always in control.
"We have a different style game," Patch coach John Kohut said. "Maybe they're not used to what we play like. But they're tough. They were getting boards and they're very physical on the court."
Kohut seemd to use the game as an opportunity to help his player practice new roles as he often switched his players' positions during the game.
"We're trying to implement more plays to get a variety of offense going instead of just one," Kohut said. "We're going to continue to build, build, build so we have a better back up plan.
"We tried to do a little more rebounding because they were beating us on the boards. They were getting a lot more offensive boards and we weren't executing correctly. So we went back the second half and worked hard on rebounding and boxing out."
Patch boys win as well
Patch's boys also maintained control the entire game Saturday, eventually winning 61-46. They beat Ansbach 56-47 on Friday.
Patch's Kris German scored 15 points and had 10 rebounds Saturday, Damien Babington scored 18 points, Stefon McLean-Burrell scored 12 points and had five rebounds. Ansbach's Derrick Flake scored 14 points, Brandon Dunn scored seven points, Jamie Buchanon scored eight and had six rebounds, Mikael Vicente scored eight and had 10 rebounds.
The Panthers improved to 4-0 in Region III and 6-0 overall, keeping pace with defending D-I champion Heidelberg atop the standings.
Patch coach Bill Lassetter said he ensured his team maintained control and tempo by keeping the pressure high Saturday after nearly losing a lead after the first quarter in Friday's game.
"(Friday) after the first quarter, I thought they played really aggressively and we kinda just tried to hold the lead. You see teams lose that lead simply because they're playing defensively rather than attacking offensively. And that's what happened yesterday. We just kinda sat back after a big lead and said 'well, let's just kinda control them and we couldn't do that."
---
---
---
---